Candy Cane Fudge
Sweet vanilla fudge packed with crushed candy canes! This Candy Cane Fudge NEEDS to be included on your holiday dessert plate this year!
Love this recipe? Sign up for Shugary Sweets email subscription and never miss out again!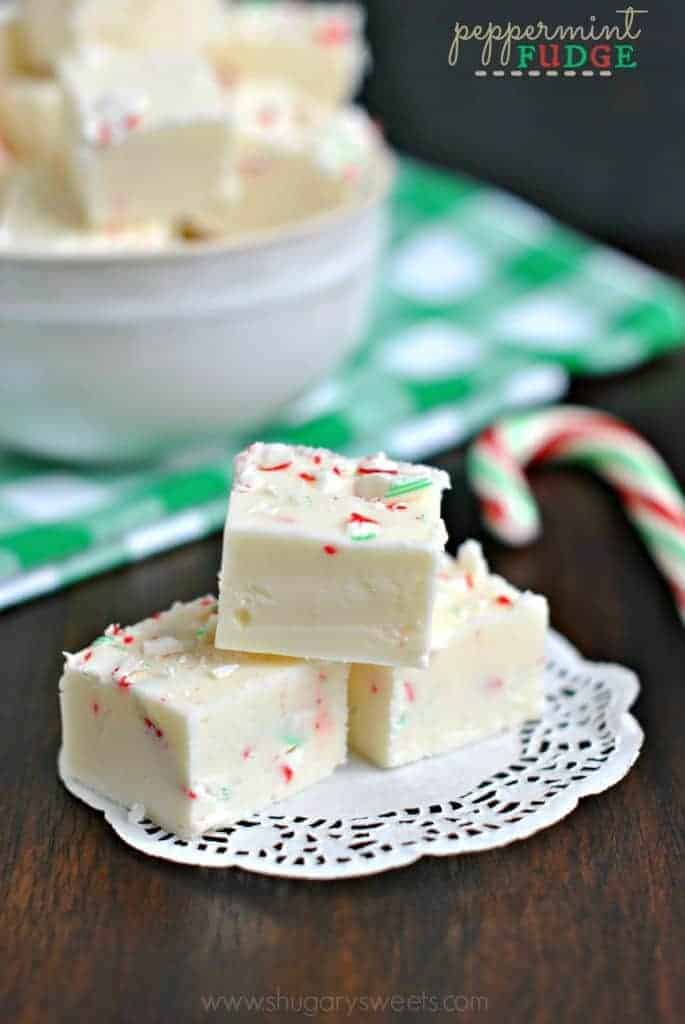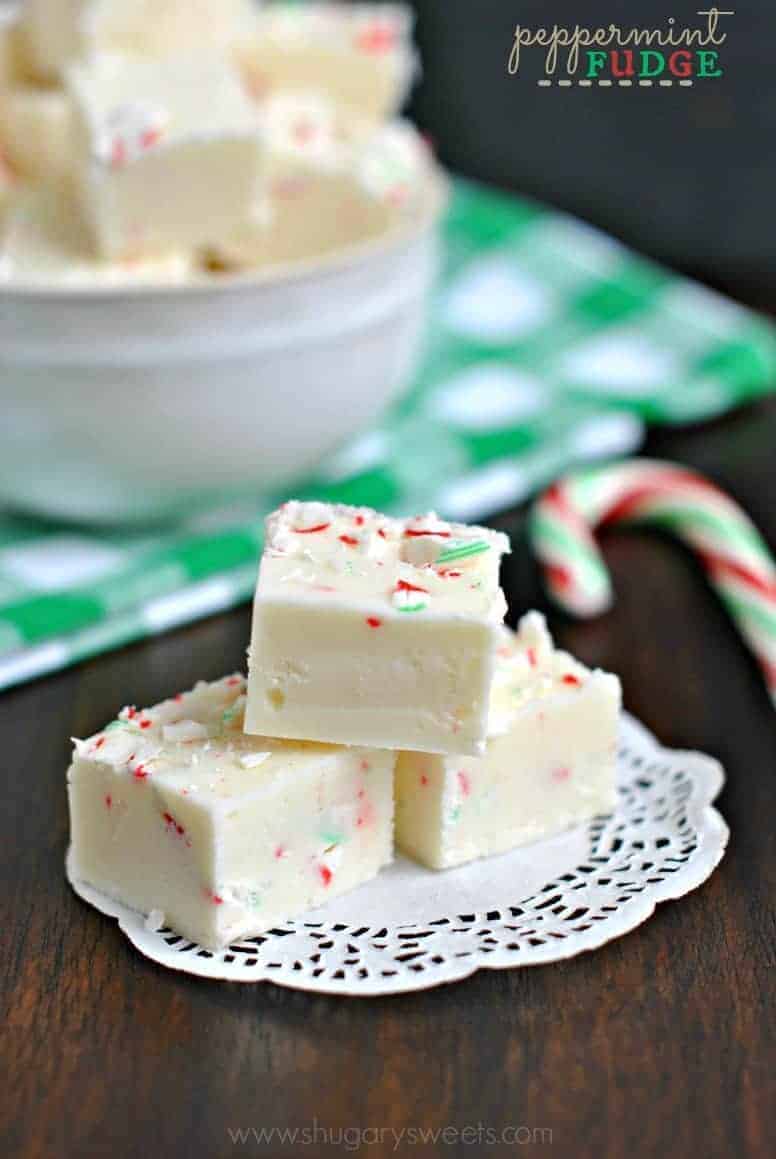 Well, here I am as the candy contributor for Food Fanatic, and I'm FINALLY bringing you a holiday candy. I say it all year long: fudge can be enjoyed any time of year.
But, if you've been waiting for the Christmas season to create a new candy recipe for your family and friends, I've got you covered.
This Candy Cane Fudge is not only minty and delicious, it's gorgeous too! Create a unique gift for family and friends this year by making some fudge platters. I like to go to the dollar store and purchase holiday plates. Real plates, not plastic ones. You can usually find them this time of year, sold individually. Otherwise, go ahead and get whatever you like.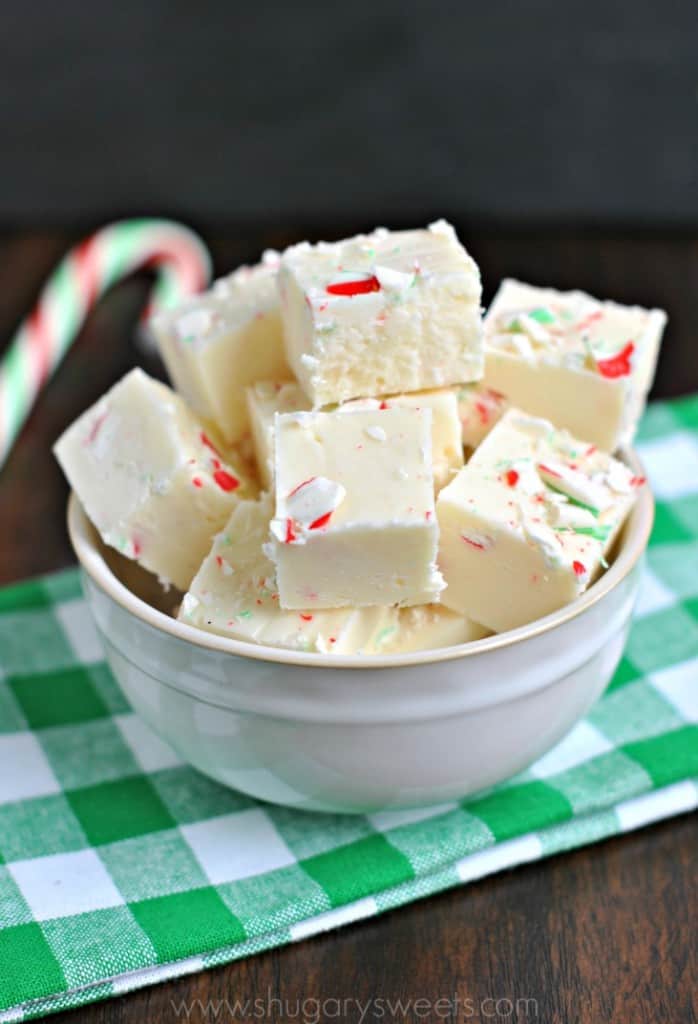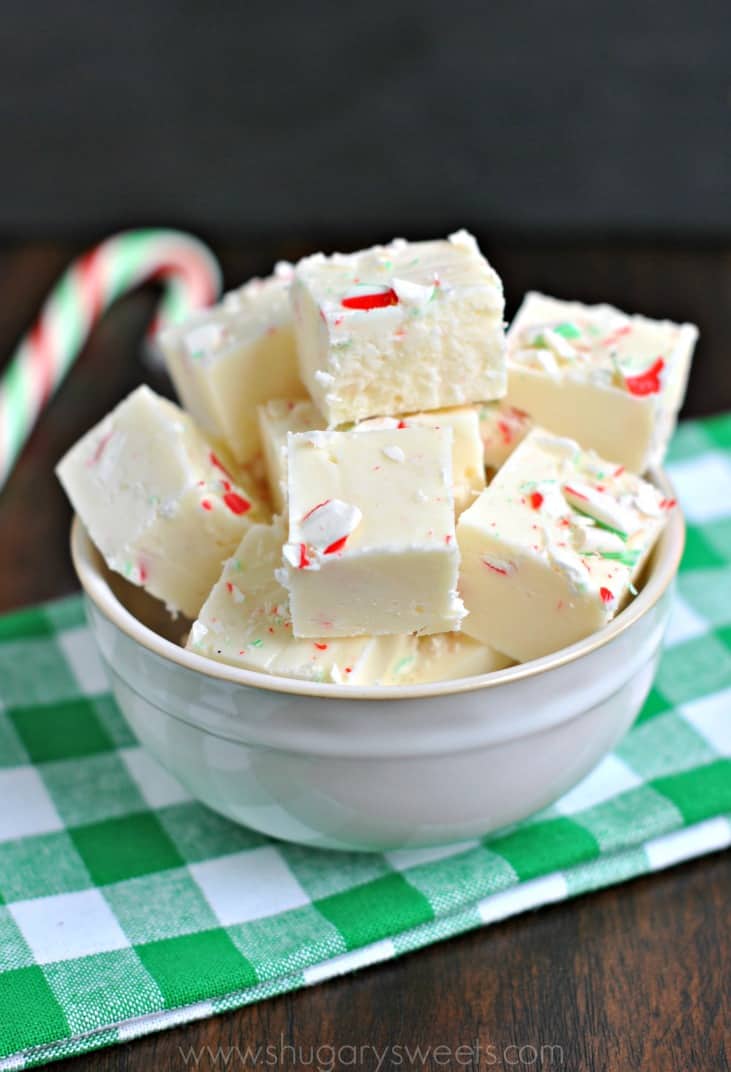 The nice thing about fudge is you can create it well ahead of time. Most of my recipes can be made about 2 weeks in advance and kept in the refrigerator until ready to serve and enjoy. Today's recipe however, is best served sooner. The only reason I say that is because the candy on top will become sticky, not crunchy. BUT, if you need to make it in advance, don't sprinkle extra candy on the top, mix it all into the fudge completely. Then, if you REALLY want to garnish it, melt some vanilla candiquik right before plating your candy. Drizzle it over the individual pieces of fudge and sprinkle some extra crushed candy canes on top. It will take about 10 minutes to set up, and looks gorgeous!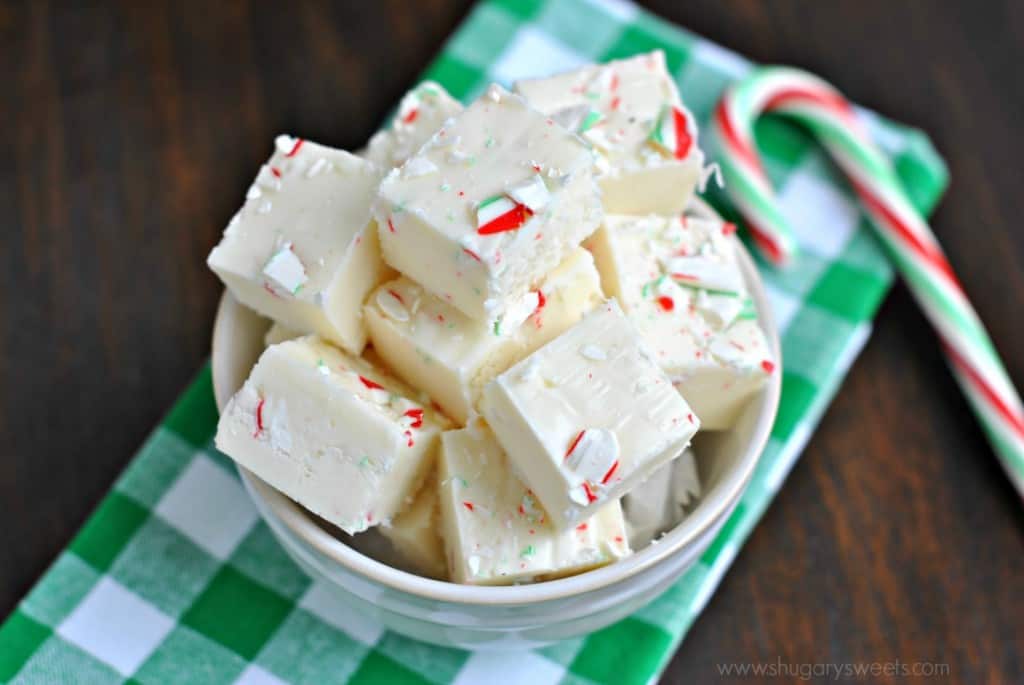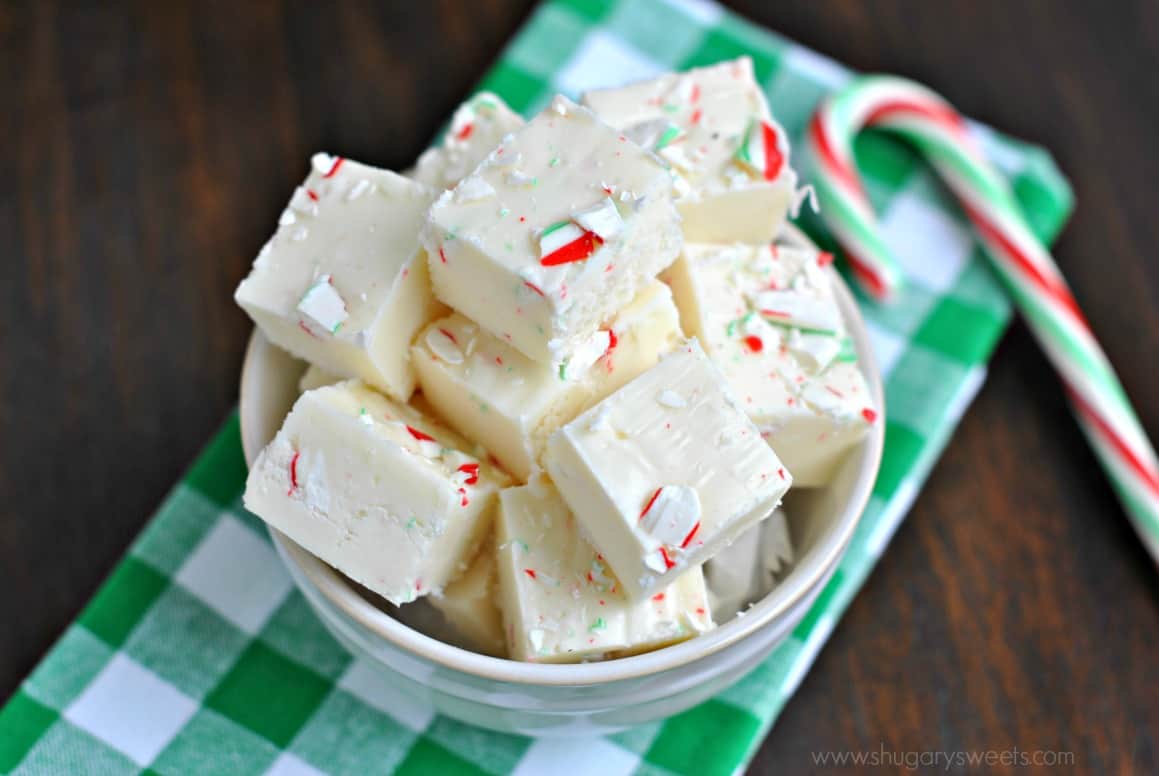 Create your candy platter by making some of my favorite recipes:
Now that you have some ideas, I think this would make a great gift for teachers too! You can put some pieces of fudge in a LARGE Mason Jar. Add a lid and some ribbon. Don't forget a cute tag and voila…gift complete! I'm all about edible gifts in mason jars!!
ENJOY! 
Print the Candy Cane Fudge recipe from Food Fanatic: