This Homemade Marshmallow Fluff is sweet, ooey, gooey, and finger-licking good. Of course, you'll want to spread it on everything, but you might finish it with a spoon! It's perfect on Fluffernutter sandwiches too!
Love homemade marshmallow fluff? Use it in our easy Fluffernutter Fudge and our Fluffernutter Rice Krispie Treats. Both are bursting with peanut butter and marshmallow flavor!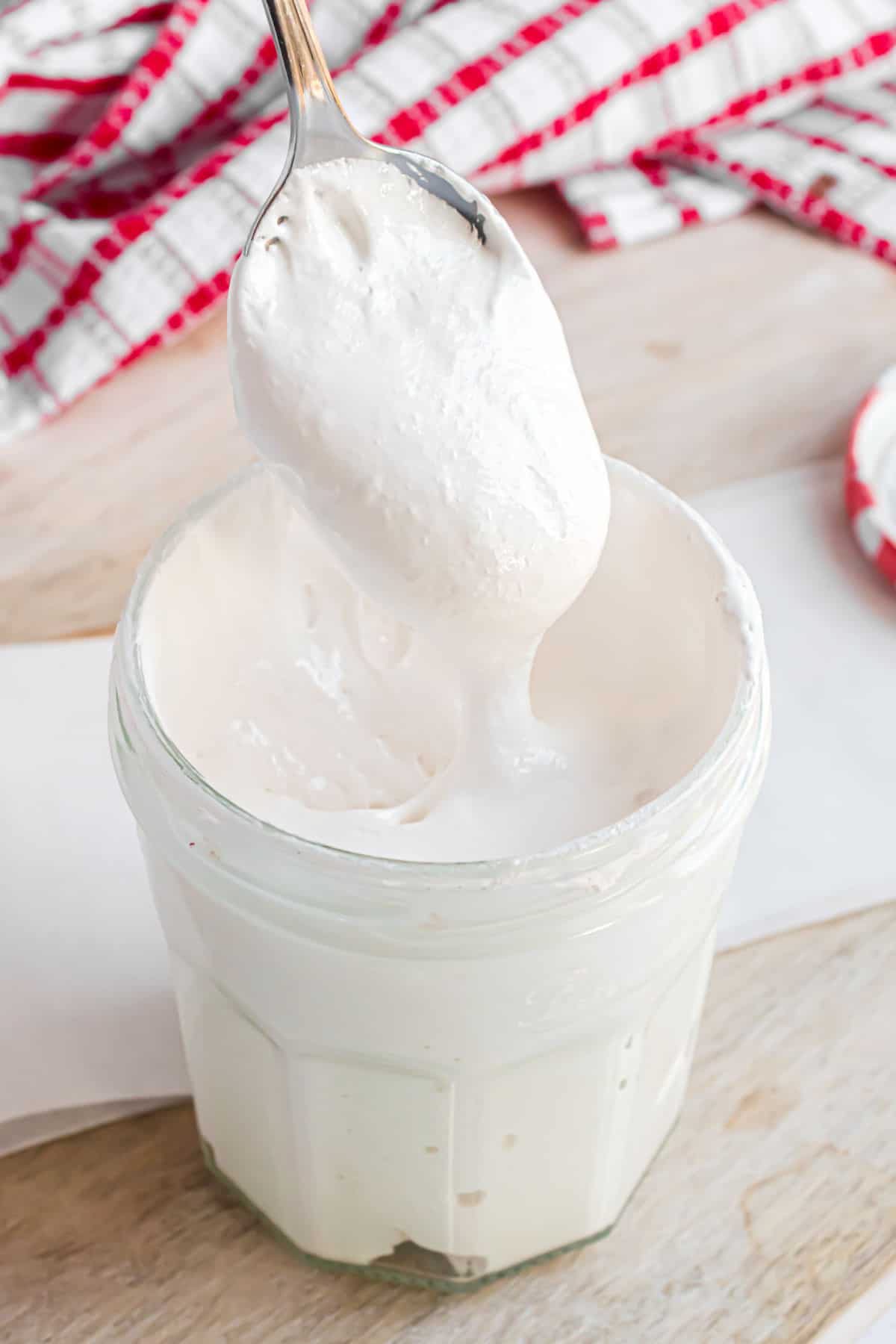 Why Homemade Marshmallow Fluff Works
Homemade Marshmallow Fluff is much better than the jarred version you'll find at the store. No unwanted additives or artificial flavors. It's the ultimate add-on for a hundred sweet treats, and it's easy to make.
Here are a few reasons why you'll love it,
You'll know exactly what's in it. The texture, consistency, and flavor of my recipe are a step above store-bought fluff, and you'll avoid artificial ingredients and preservatives.
It's easy to store. This recipe yields 3 cups, so you might not use it all at once. Fortunately, you can keep it safely in the freezer for up to 3 months or in the refrigerator for 2 weeks.
It plays well with others. Whether you're making smores, cookies, or a cup of hot chocolate, marshmallow fluff is a great add-on. It's also gluten-free, making it an excellent fit for allergen-friendly baked goods.
Ingredient Notes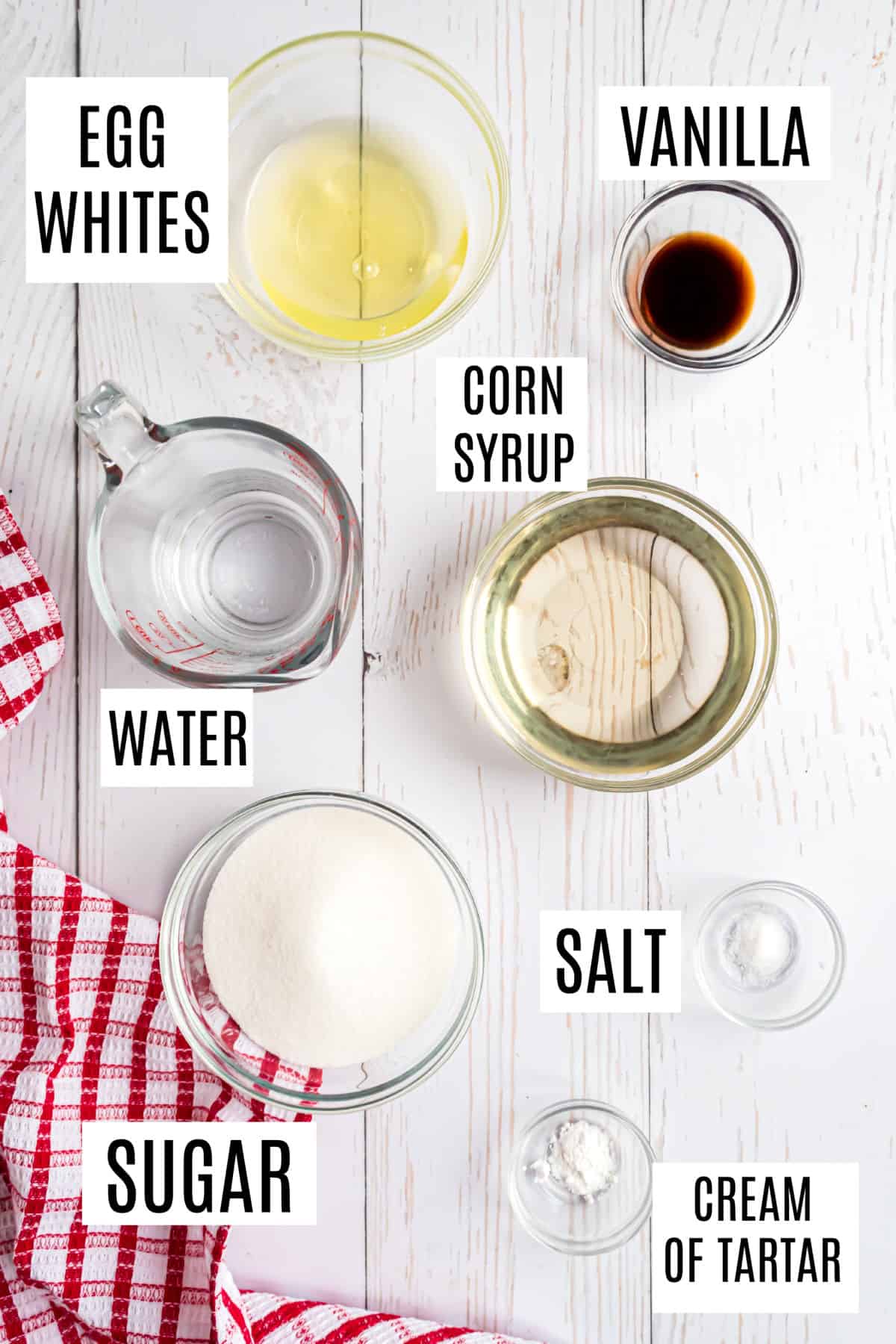 Water
Granulated Sugar
Light Corn Syrup – Light corn syrup is mild and almost transparent, with a subtle vanilla sweetness. Dark corn syrup is caramel colored and has a rich, intense molasses flavor that's delicious but isn't suited for this recipe.
Egg Whites – The egg whites will cook as you stream in the hot sugar mixture, so you don't have to worry about consuming raw eggs.
Cream of Tartar – This essential ingredient stabilizes the egg whites and results in the light, fluffy texture we're going for.
Kosher Salt
PRO TIP- We love making our own homemade vanilla extract, but if using store bought, be sure it's pure extract, not imitation (for best flavor).
Easy Instructions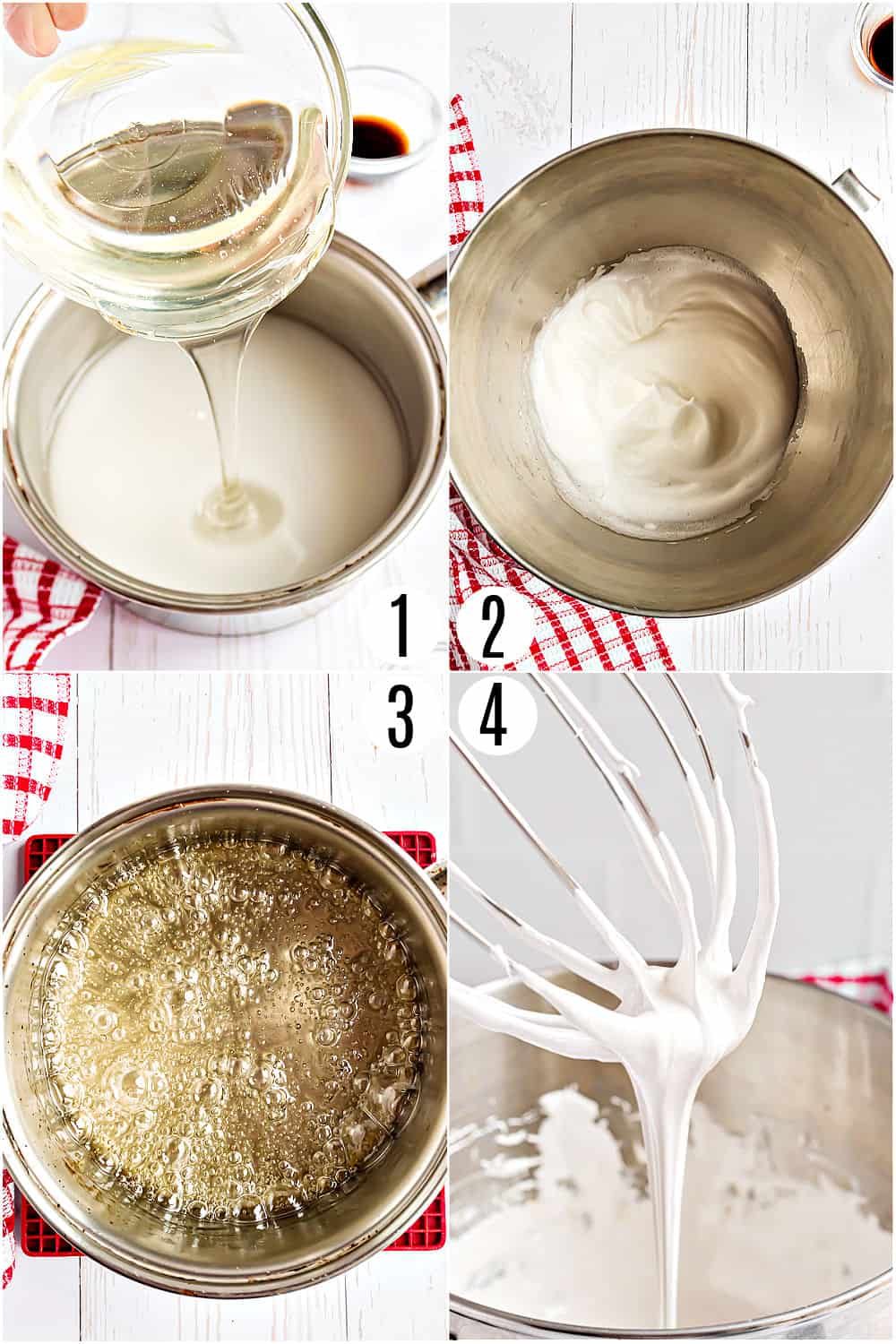 Make the syrup. Combine water, sugar, and corn syrup in a saucepan and cook over medium-high heat, stirring continuously. Once the mixture is smooth, stop stirring and cook until you reach 240°F on a candy thermometer. This process will probably take about 10-15 minutes, and you'll notice the mixture transition from cloudy to clear and then golden.
Create soft peaks. Beat egg whites, cream of tartar, and salt in a stand mixer for about 2-3 minutes until soft peaks form. The mixture will transition from translucent and foamy to an opaque white color. Turn off the mixer and lift the whisk out to test for soft peaks. Point the whisk up, and the mountain-top-like peak should gently fold over.
Stream in the hot sugar to create fluff. With the mixer on low, gently stream the hot sugar into the beaten egg whites. After all the liquid is incorporated, switch the mixer to high and whip for 7-9 minutes. Add the vanilla in the last 2 minutes of whipping. Once the mixture is fluffy, glossy, and has doubled or tripled in volume, you're done!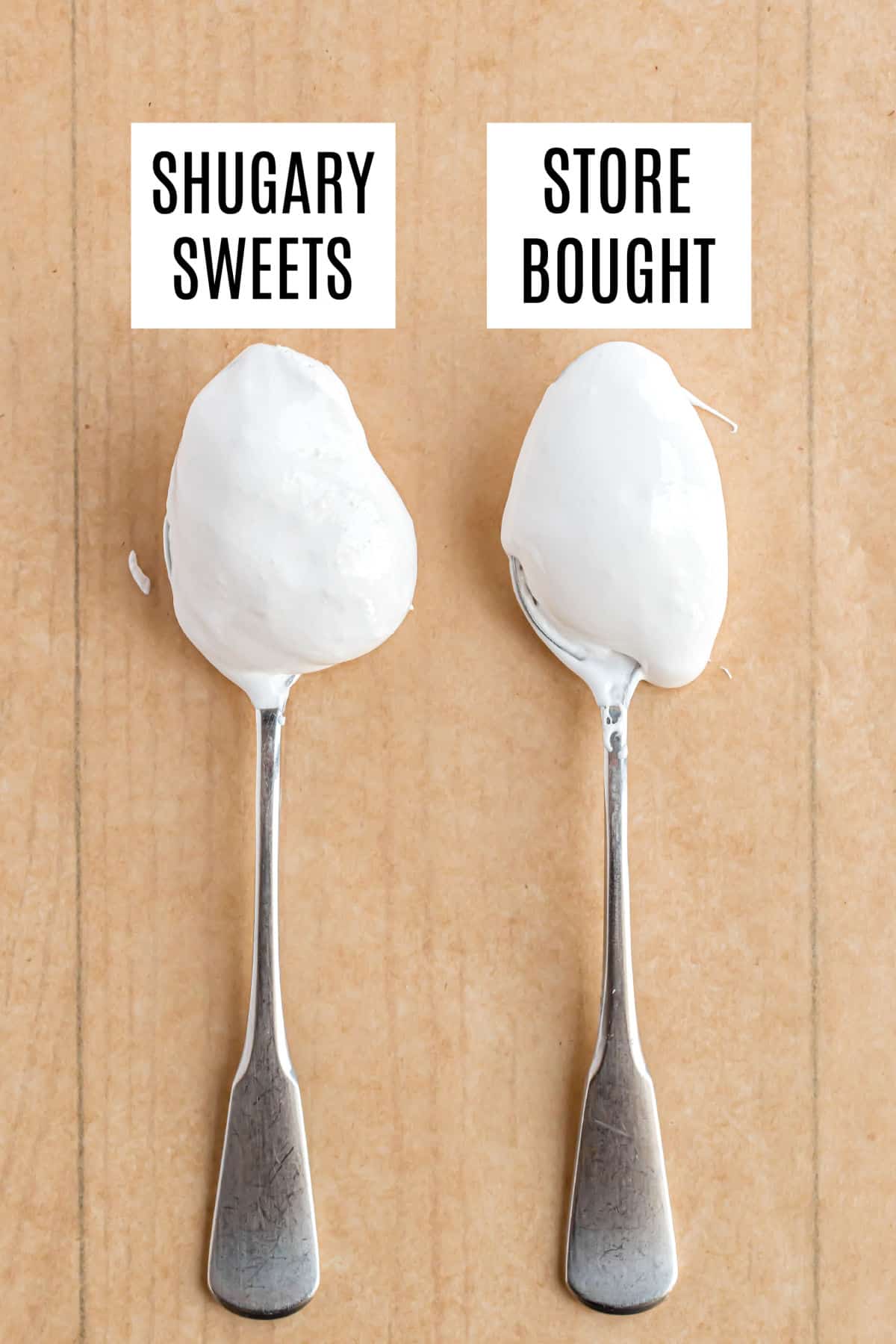 Tips and Tricks
Stop stirring the syrup as soon as the sugar dissolves. When melted sugar splashes onto the sides of the pot, it loses its moisture content and will start to recrystallize. This can trigger a chain reaction and cause the entire pot to crystalize and "seize." Avoid this by stopping stirring as soon as all the sugar dissolves.
A stand mixer is essential to nailing this recipe. You can't incorporate the same air volume with a hand mixer, so the fluff turns out thinner and runnier. Plus, a hand mixer yields about 2 cups less fluff than a stand mixer. You'll get a good arm workout, but you won't get the same thick luscious results.
Use a candy thermometer. A candy thermometer is essential to ensure your fluff turns out every time when cooking the sugar. If it doesn't get hot enough, the fluff won't come together; if it's overcooked, it'll become hard or caramelized. 
Use it in baking. We love using this homemade fluff in our fudge recipes. Swap out the marshmallows in our rice krispie treats for fluff instead!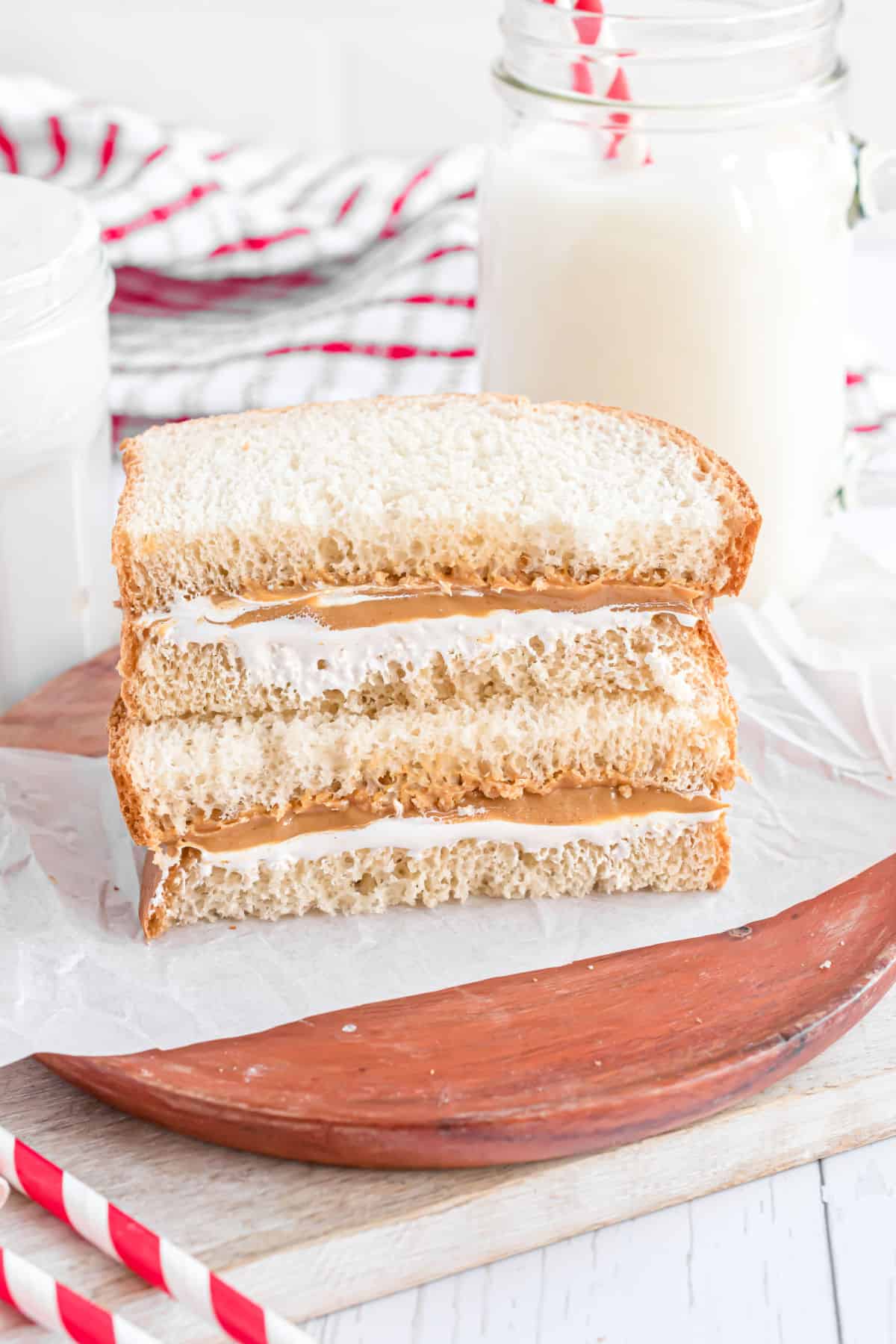 Serving Suggestions
I guarantee that once you have a lick of this Homemade Marshmallow Fluff, you won't be able to restrain yourself from adding it to everything. But if you're looking for inspiration, check out these must-try ideas.
Fluffernutter sandwich. Spread a thick layer of your favorite peanut butter and a scoop of this marshmallow cream onto some warm, Homemade Bread, and get ready to indulge! Or, swap the peanut butter for Nutella if you're craving chocolate.
S'mores need three essential ingredients: graham crackers, chocolate, and marshmallow. Try swapping the marshmallow in some of these S'mores recipes with fluff and discover your new favorite dessert.
Drinks. Use the fluff to top your favorite beverage treats! It's a delicious crowning for a Mocha Latte, Nutella Coffee Milkshake, or Brown Sugar Latte.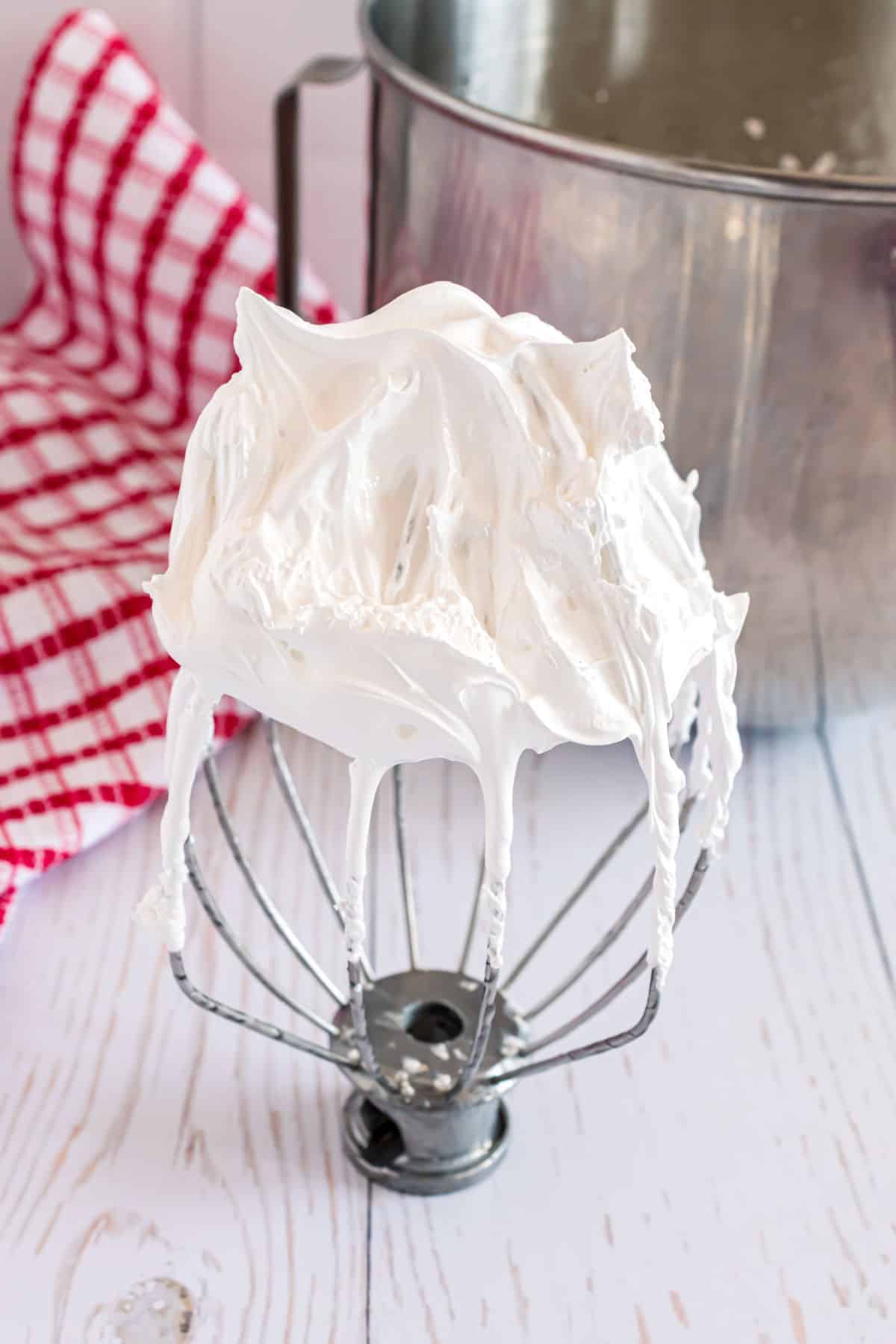 Recipe FAQs
Do I keep marshmallow fluff in the pantry?
There aren't preservatives in homemade fluff like in the store-bought kind. Store your fluff in an airtight container in the refrigerator. It'll stay fresh for 2 weeks. You can use it from the jar or whip it again if you want that extra-fluffy volume.
Can you freeze marshmallow cream?
I recommend storing your marshmallow cream in the freezer! The high sugar content prevents the fluff from freezing solid. So you can still use it from the jar or re-whip it immediately after removing it from the freezer. The extra-cold temperature will preserve the freshness longer than the fridge. When stored in an airtight container, it'll last up to 3 months in the freezer. 
What's the difference between marshmallows, marshmallow fluff, and marshmallow creme?
Regular marshmallows contain gelatin for stability and to help them maintain their shape. Marshmallow Fluff and Marshmallow Creme are virtually the same and don't include this ingredient. Without gelatin, they're soft, spreadable, and closer to a whipped topping consistency with more stickiness.