Love S'mores but hate the campfire mess (and smell)? No worries! Even on a rainy day you can enjoy your favorite summertime treat! Here's 50+ S'mores recipes that you can enjoy without a campfire!
Whether you are looking to make classic s'mores using our homemade marshmallows, or wanting something easy like our indoor s'mores, we've got you covered!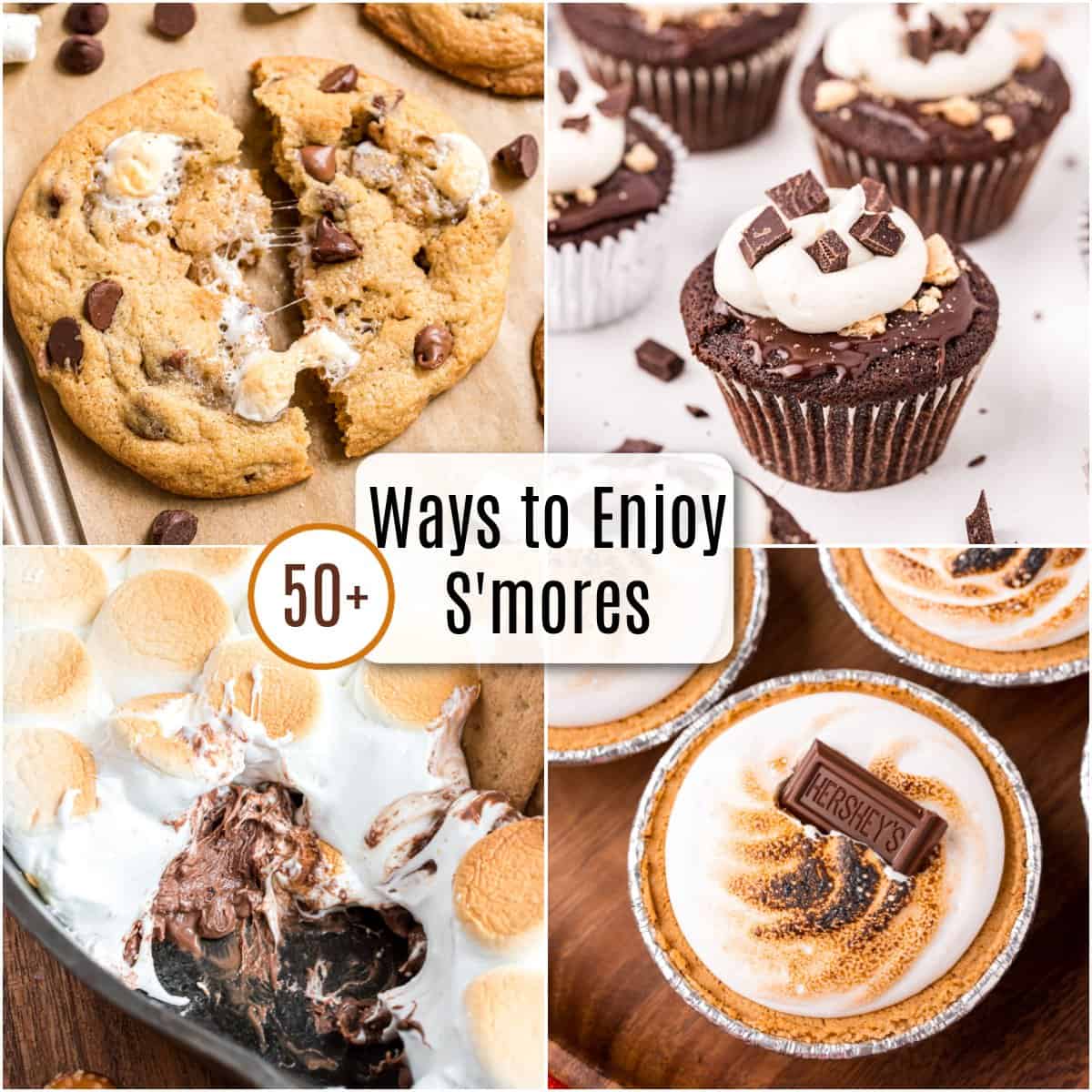 How to Make S'mores
We all know the popular, classic s'mores recipe.
Graham cracker
Toasted marshmallow
Hershey chocolate bar
But there are so many other ways to truly enjoy that classic s'mores taste. From easy s'mores dip, to s'mores cookies, you're bound to find something you love here!
S'mores Bars
Make these fun and easy s'mores bars for any potluck, holiday, or a night to yourself!
S'mores Cake & Cupcakes
Perfect s'mores cakes and cupcakes that are delicious for every occasion.
More Easy S'mores Treats
More easy s'mores treats that are fun and simple to make with your kids!
S'mores Pies & Cookies
Easy, simple, and delicious s'mores pies and cookies!