S'more Truffles
If you've been following my blog, or know me in person, you would know I hate messes. Especially sticky messes. My children went to preschool so they can paint, play with playdoh and do all the messy things you do in preschool. S'mores? Well, you may recall my story about them here. Seriously, who thought of making s'more on the fire? With children?
I like these tasty little bites that require ZERO sticky hand cleanup. Which leaves me more time for facebook. I mean laundry. And baking. Not facebook. Nope, never.
S'more Truffles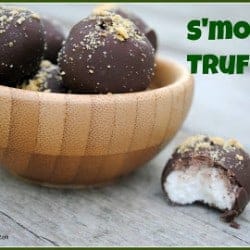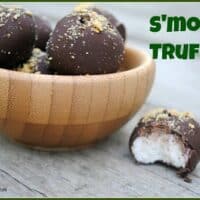 Ingredients
7 oz Marshmallow Fluff
4 Tbsp butter, softened
3 cup powdered sugar
1/4 tsp vanilla extract
pinch of salt
12 oz chocolate candy coating
3 Tbsp crushed graham crackers
Instructions
Combine marshmallow, butter, vanilla, salt and powdered sugar in mixer until creamy. Will stiffen quickly, refrigerate about 1 hour. Scoop and roll into 1 inch balls, freeze for 30 minutes.
Melt chocolate. Using a toothpick, dip each marshmallow bite into chocolate, shaking off the excess. Place on cookie sheet and immediately sprinkle with crushed graham crackers. Allow to harden (in fridge). Enjoy cold!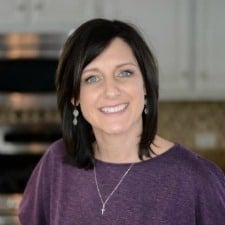 Aimee is a dessert lover (specifically rice krispie treats), workout enthusiast, self-taught foodie, and recipe creator. Her recipes have been featured in over 15 magazines, and her passion is to share her love of cooking with the everyday home cook! Learn more about Aimee.