S'mores Coffee Milkshake
Summertime means frozen desserts! My family love this S'mores Coffee Milkshake for an afternoon treat!
**I've teamed up with the American Dairy Association, Mideast to bring awareness to June Dairy Month!**
Be sure to sign up for my email…new recipes in your inbox!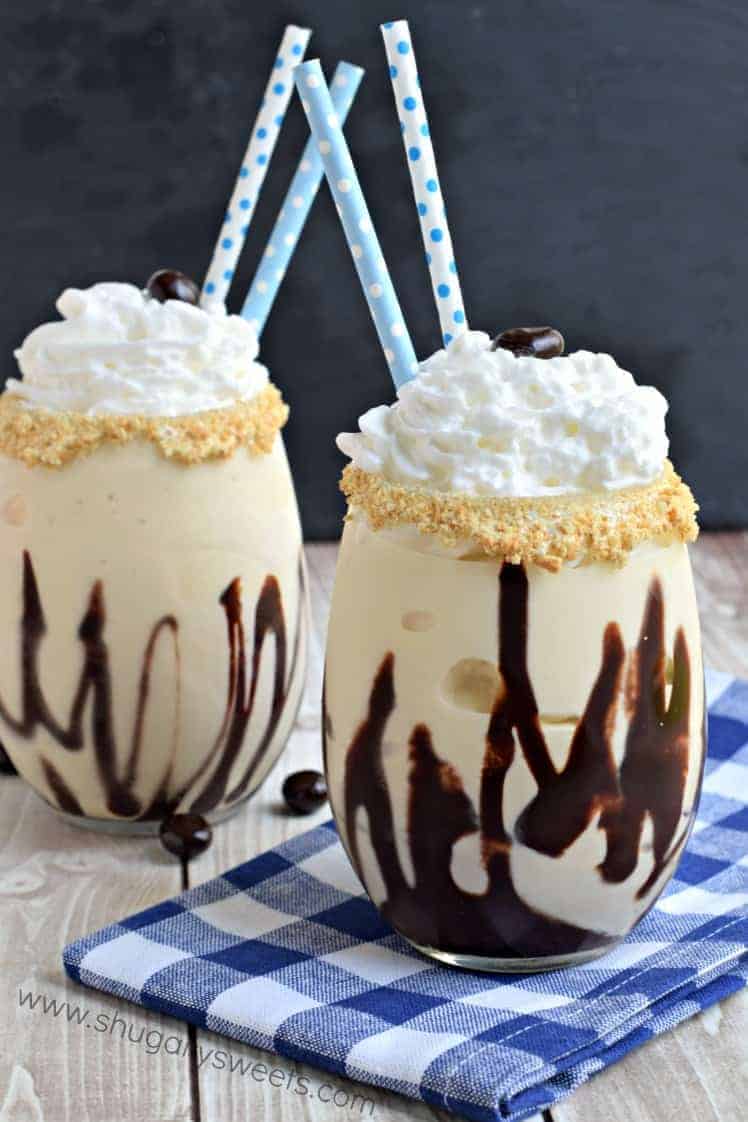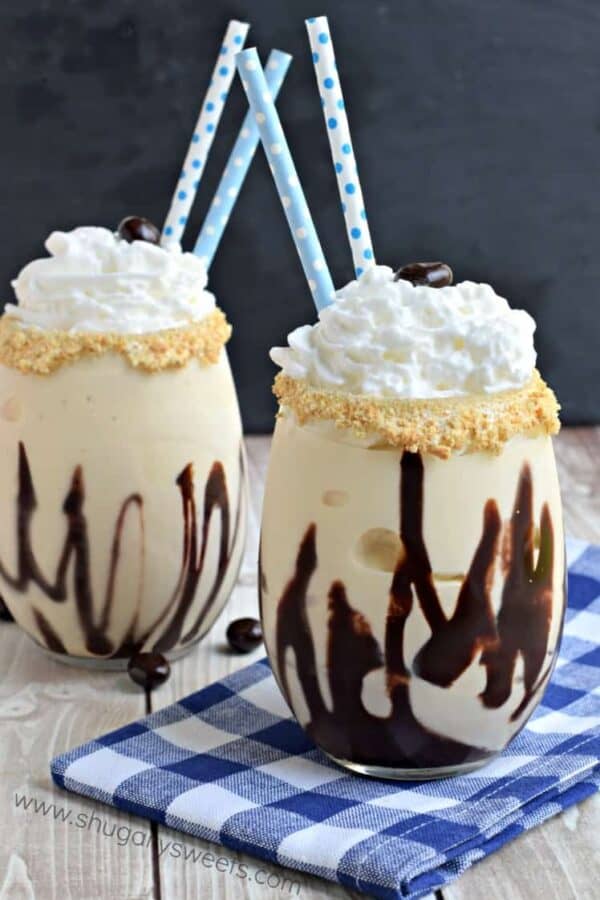 This coffee milkshake didn't just happen. It was inspired.
Some recipes just come to me off the top of my head, some are well thought out and planned, and some are tweaked and adapted while baking! But today's S'mores Coffee Milkshake was totally inspired by Starbucks recent release of the S'mores Frappuccino.
And while that is a *good* drink…it didn't leave me satisfied. I knew I wanted to recreate that recipe, but with more flavor!!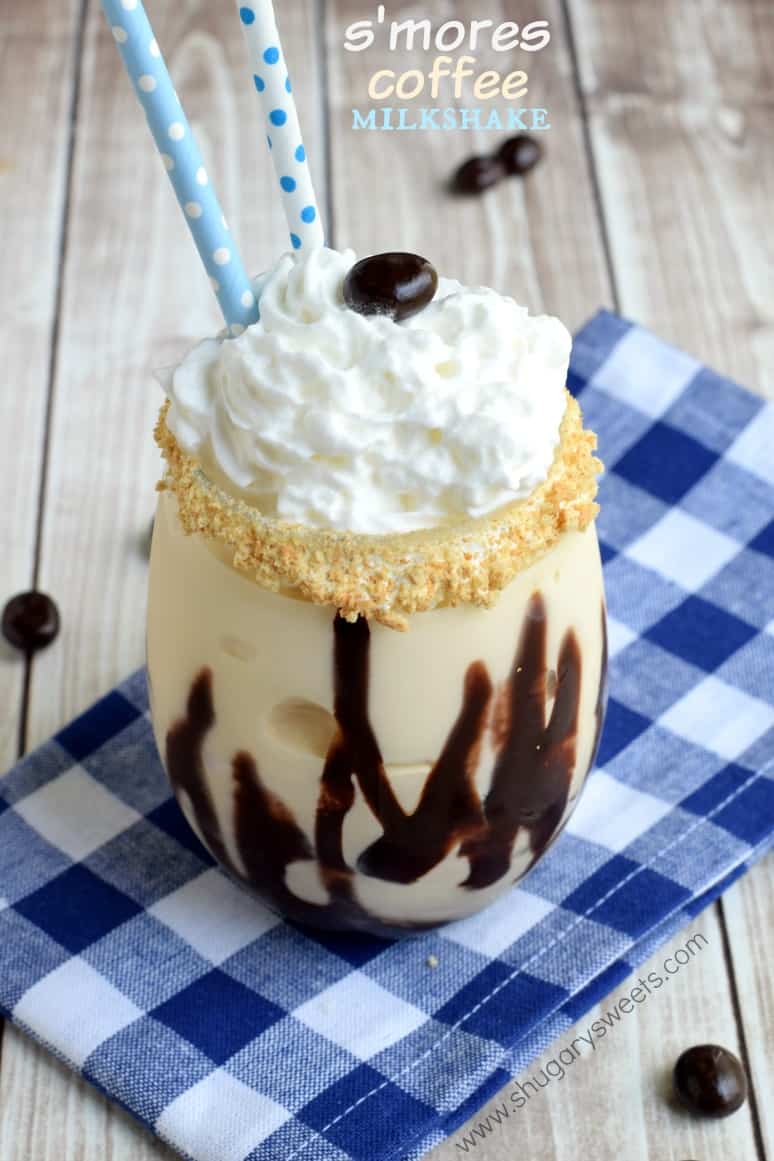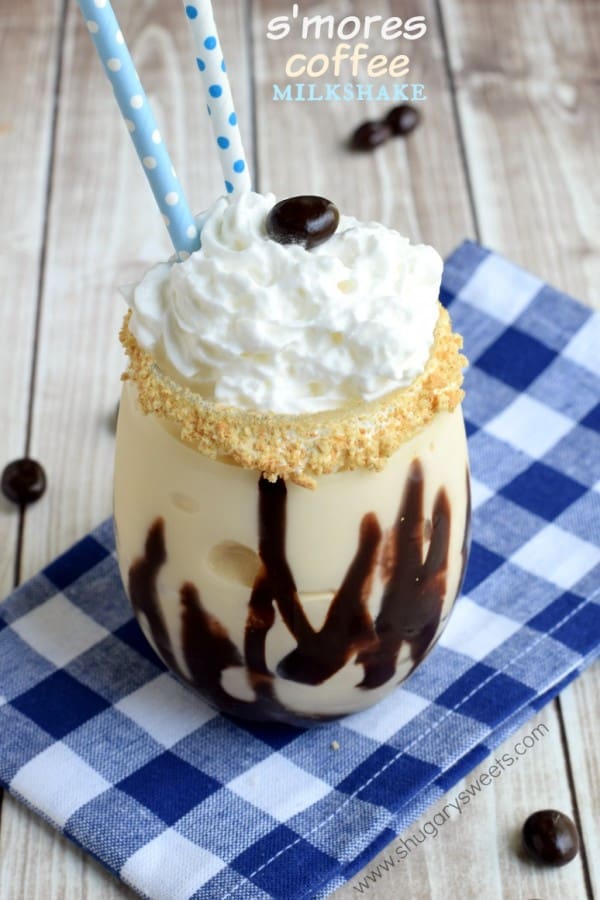 That's when it hit me. ADD ice cream. I mean, June is National Dairy month…so it's a great fit! June Dairy Month is a time to celebrate America's dairy farming families, who provide us with healthy, wholesome dairy foods. Did you know: Ohio's dairy cows on nearly 2,800 family-owned dairy farms in Ohio produce more than 630 million gallons of milk, ranking the state 11th in dairy farming.
Deliver milk to the fridges of all Americans for Dairy Month! Milk is one of the most requested and nutrient-rich food items in our food banks, yet there's a shortage because milk is rarely donated. Milk companies and dairy farm families have partnered with Feeding America for the Great American Milk Drive, an easy way for you to donate much-needed milk to hungry families in your community. Donate financially and see how much milk has been donated so far in your state.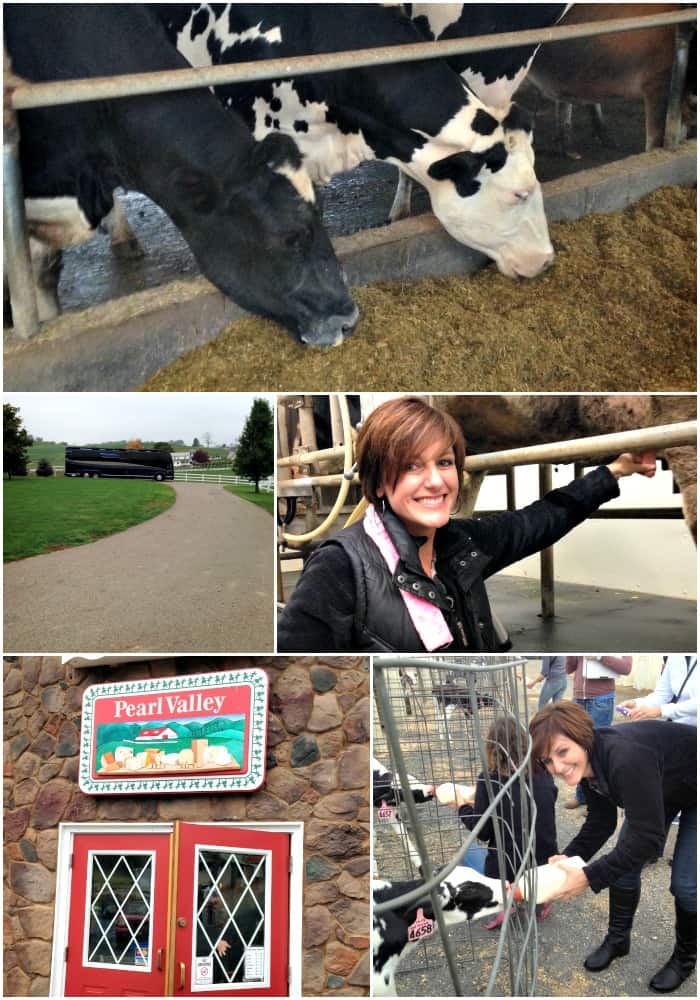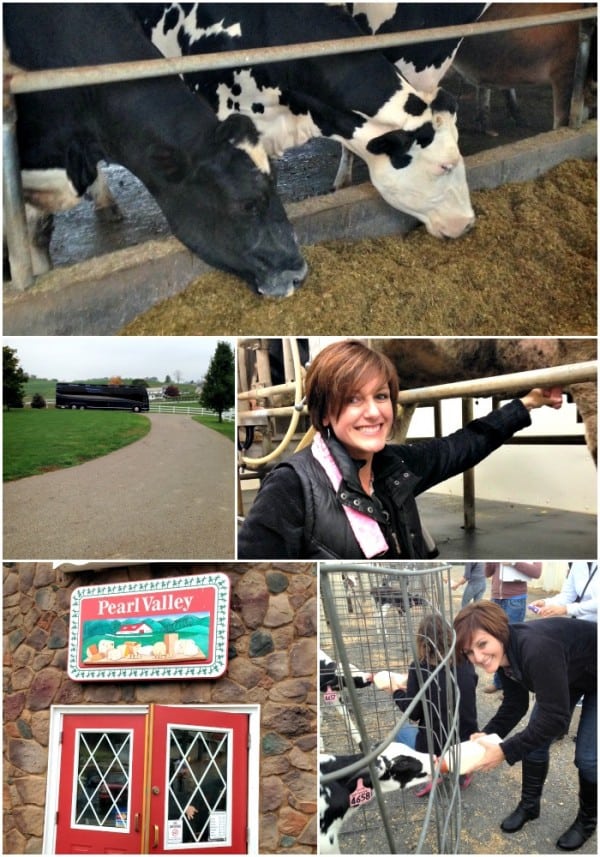 Two years ago I had the chance to visit a couple dairy farms. I not only learned about where my dairy comes from, but I also learned a great deal about the animals and how well they are taken care of by the farm families! Learn more by watching some of the youtube videos featuring yours truly and my farm friend Frank!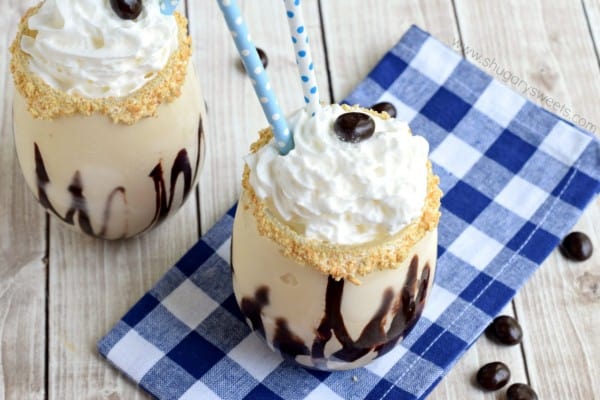 I know I'll be making this treat repeatedly this summer! It's the perfect afternoon pick me up, packed with coffee…but also has the satisfying protein of dairy!
Yield: Serves 2
S'mores Coffee Milkshake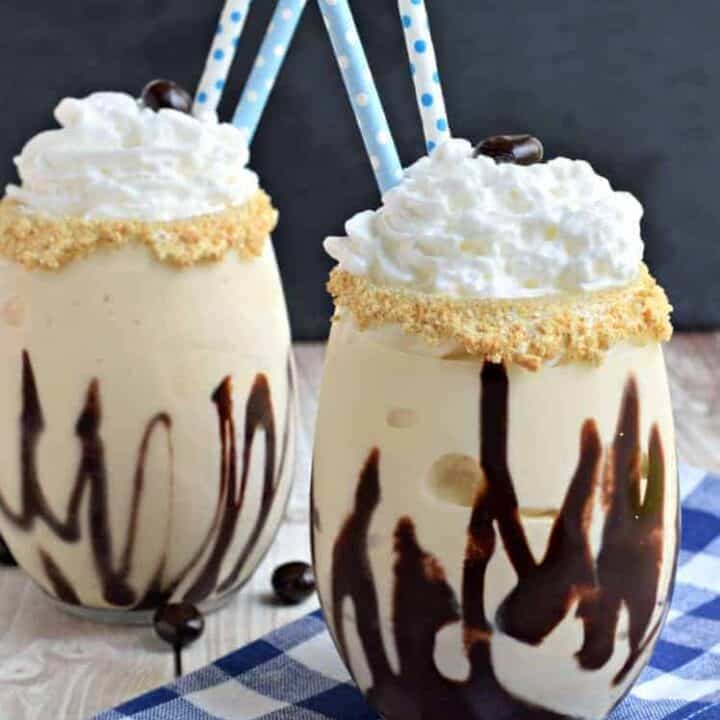 Ingredients
For the milkshake:
1/2 cup brewed coffee, chilled or cooled to room temp
1/2 cup marshmallow cream
4 cup vanilla ice cream
2 Tbsp chocolate syrup
For the garnish:
1 Tbsp marshmallow cream
2 Tbsp crushed graham cracker
1/4 cup whipped cream
2 chocolate covered espresso beans
Instructions
To the rim of two glasses, spread the 1 Tbsp of marshmallow cream on the lip of the rim. Drizzle the chocolate syrup onto the inside of the glass, in an up and down motions. To the rim of two glasses, spread the 1 Tbsp of marshmallow cream on the lip of the rim. Dip into crushed graham cracker and set aside.
In a blender, combine coffee, marshmallow cream and ice cream. Process until smooth and creamy. Pour into two glasses.
Top milkshake with whipped cream, add an espresso bean and enjoy immediately!
I am joining with a great group of blog friends to bring you dairy recipes for Dairy Month.  Make sure you visit each one for a delicious recipe to enjoy this summer.
Lemons for Lulu: Coconut Banana Cream Pie
Country Cleaver: Chocolate Chip Mini Greek Yogurt Pops
Climbing Grier Mountain: Chicken Shawarma Gratin with Jalapeno Mint Yogurt
Food Faith Fitness: Cauliflower Pizza with Greek Yogurt Pesto
Well-Plated: Berry Breakfast Yogurt Popsicles
Love Grows Wild: Smoothie Popsicles
Eat2Gather: Grilled Cheese Bar
In Katrina's Kitchen: Milk and Cereal Breakfast Popsicles
Inside BruCrew Life: Pina Colada Cake Trifle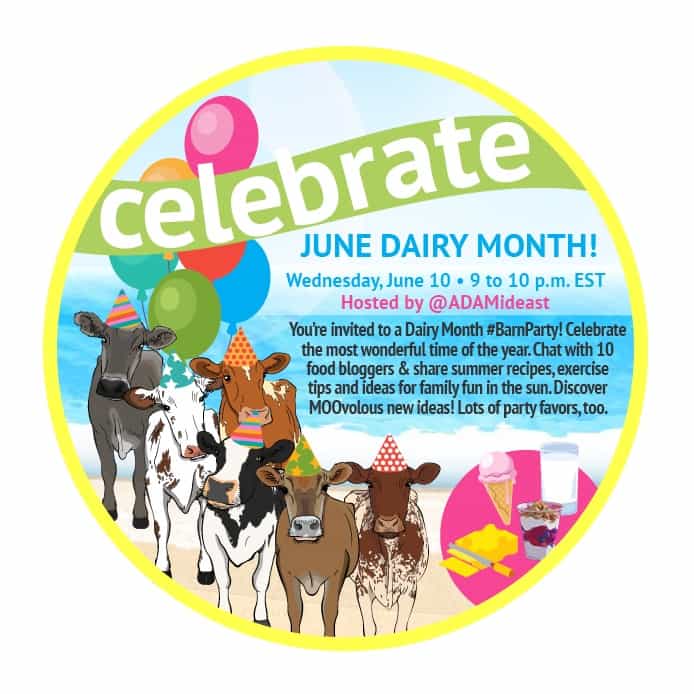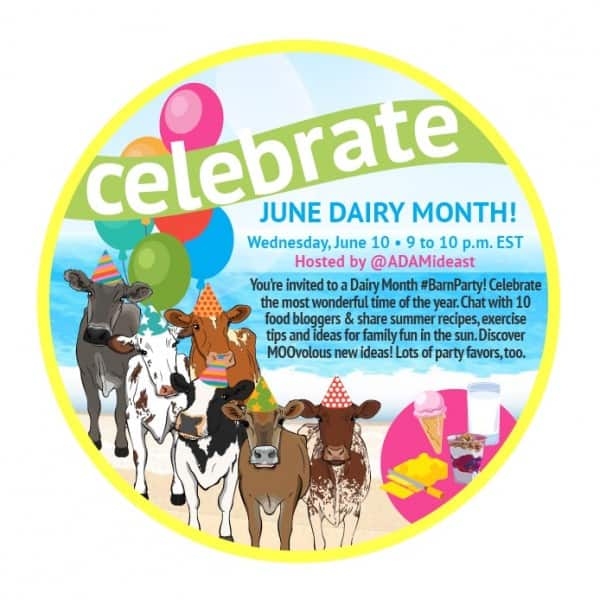 Be sure to RSVP for our Twitter Party on June 10th, 2015 from 9-10pm EST. Not only do you get to chat with 10 food bloggers and the ADA Mideast, but there will be lots of recipes, exercise tips, summer family fun ideas and PARTY FAVORS!!
**This is a sponsored post on behalf of the American Dairy Association, Mideast. I was compensated for my time, however all opinions expressed are 100% my own!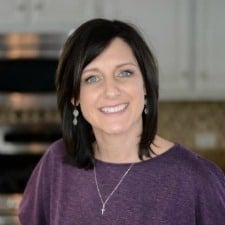 Aimee is a dessert lover (specifically rice krispie treats), workout enthusiast, self-taught foodie, and recipe creator. Her recipes have been featured in over 15 magazines, and her passion is to share her love of cooking with the everyday home cook! Learn more about Aimee.