This sweet and boozy Brandy Slush is the perfect drink to make in advance and keep it frozen until ready to serve!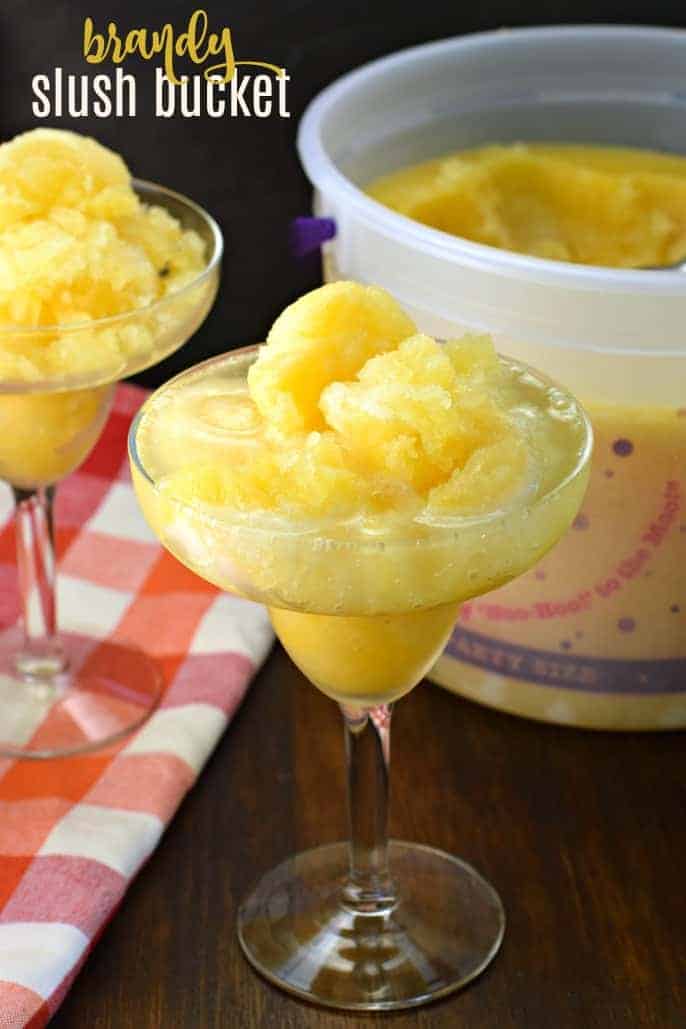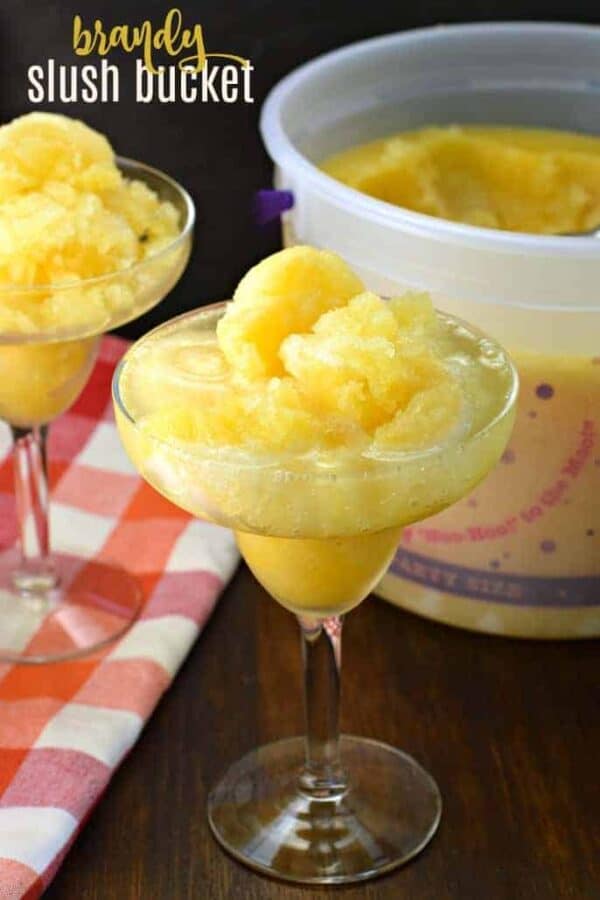 I am going to apologize in advance. I've had this easy Brandy Slush bucket recipe for about 15 years and I've never shared it here on the blog.
Why? Cause I forgot about it!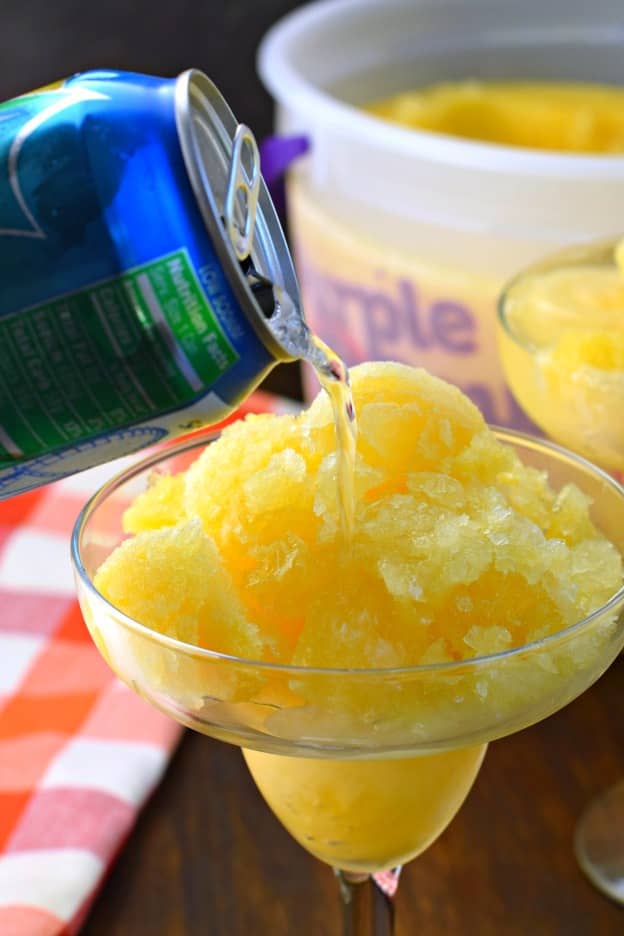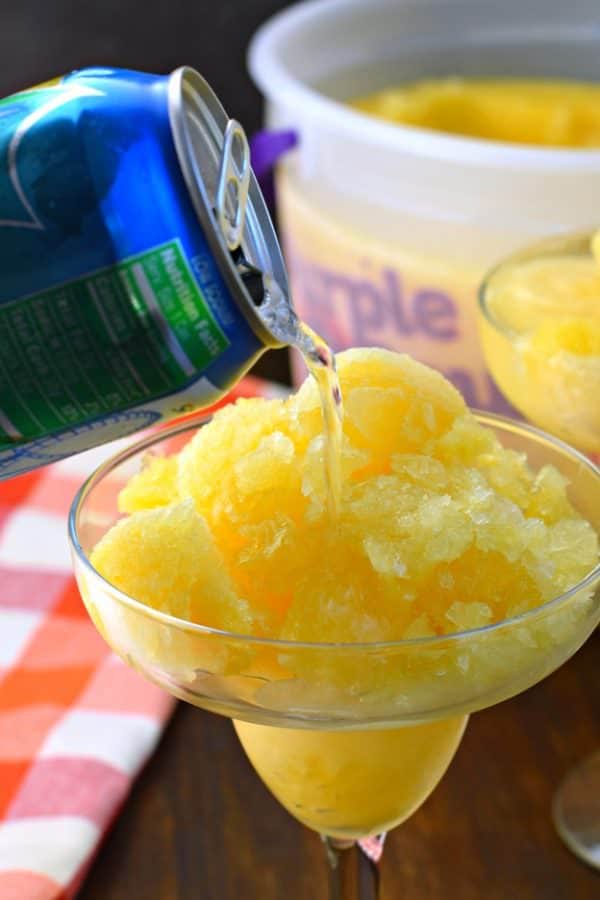 Back in the day…the early days of marriage…I used to whip up this Brandy Slush (although often times we used Whiskey and called it a Whiskey Slush) and I would keep it in my freezer. We would pull it out on weekends or if company came over! Occasionally we even brought it to BBQ's and potlucks! Everyone raved how delicious it was and wanted the recipe. Eventually we moved and became real adults drinking wine, forgetting about our delicious Brandy Slush recipe.
Last week I had some girlfriends over and my friend who is a Tastefully Simple consultant offered to bring a "slush bucket" over…that totally cued up my memories and I immediately ran to the store to purchase everything I needed. VERDICT: my adult friends LOVED this just as much as we did "back in the day"!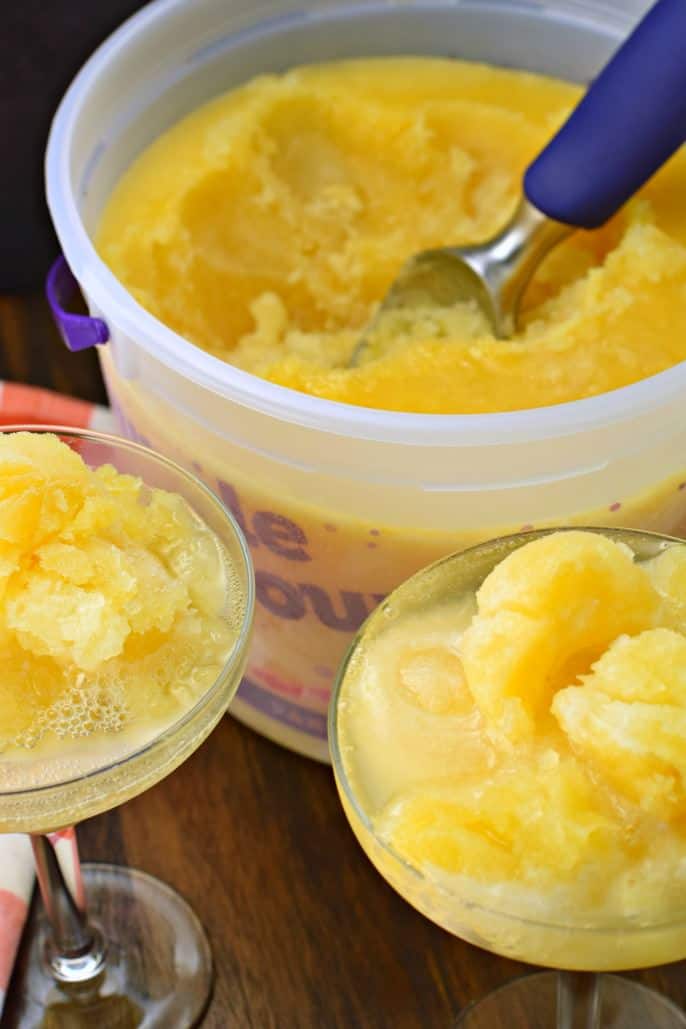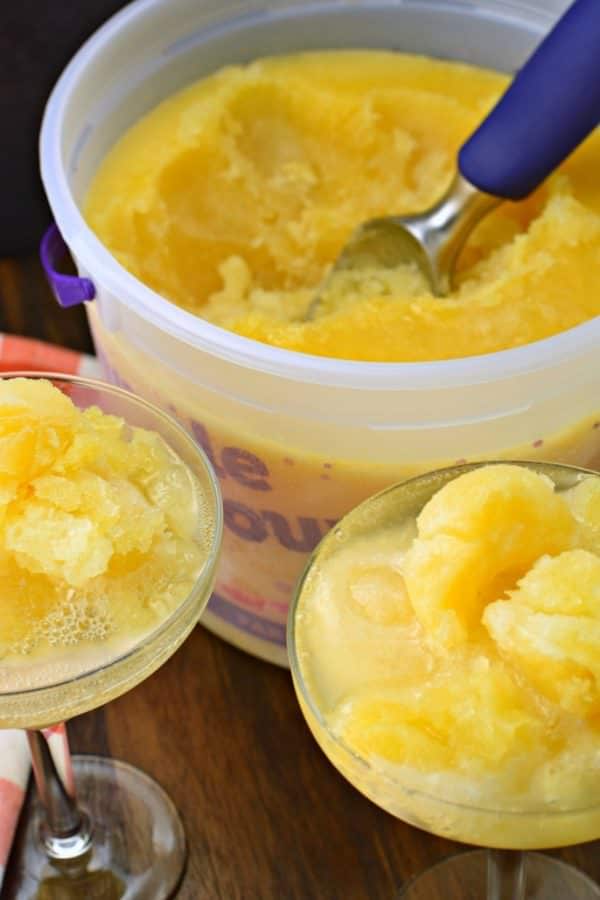 A few notes about making the BRANDY SLUSH:
First step…eat an entire gallon of ice cream. I know. I'm asking a lot here…but it's got to be done! You need that empty ice cream tub to make this slush. Not any tupperware bowl will do, haha (actually it would), it MUST be an ice cream tub (actually any freezer safe bowl and lid will do…but it's more fun eating ice cream)!
SECOND…if you have children, make sure they are aware this has alcohol. Somehow label it or put it in the back of the freezer out of sight (especially important if you have teens, haha)!
Think of all the flavor possibilities as you make this slush. Try it my way the first time….then go crazy. Buy pink lemonade. Or frozen grape juice. Or cranberry juice. Seriously there are so many options!
This takes about 24 hours to freeze completely. I like to put it in the glass then pour the Sprite over the top. If you use a deeper glass than what I show (like a highball glass, or water glass), use your straw to mix it a little bit to make it slush like! You're welcome! ENJOY!
I created a fun little group on facebook and I'd love for you to join in! It's a place where you can share YOUR favorite recipes, ask questions, and see what's new with Shugary Sweets (so that you never miss a new recipe)! If you'd like to check it out, you can request to join HERE.

Connect with Shugary Sweets! Be sure to follow me on my social media, so you never miss a post!
Facebook | Twitter | Pinterest | instagram