A quick, refreshing slush made using frozen watermelon, lime juice, and water!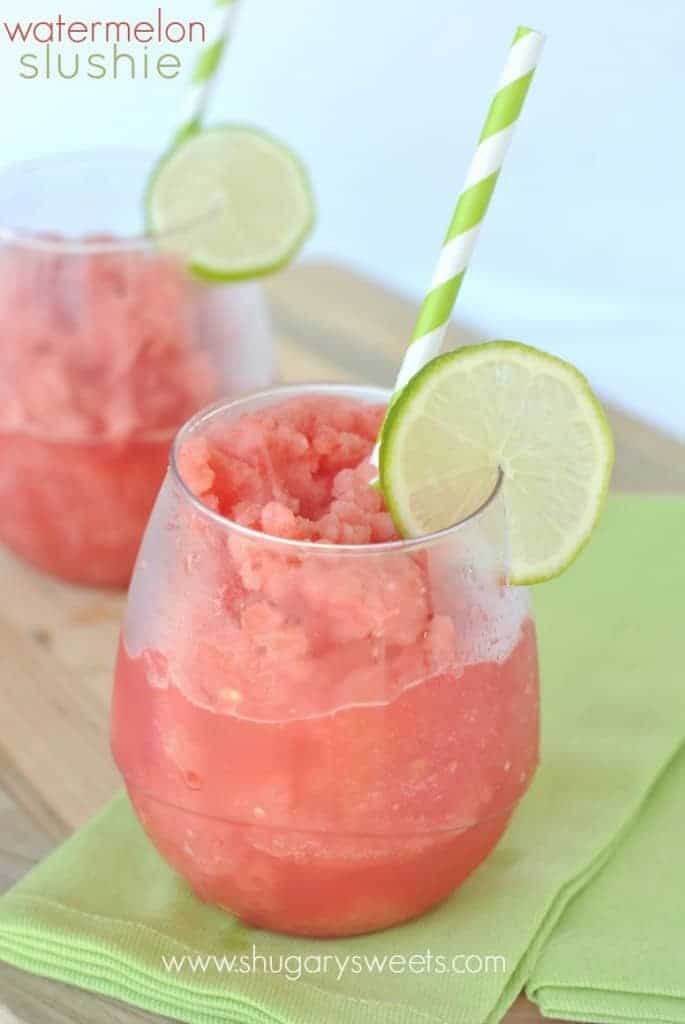 Sometimes summer just needs to slow down. I hate when we are so busy that the days just blur into each other!
This watermelon slush is a great way to keep summer going. We have enjoyed a few very fresh and ripe watermelons. Did you know you can freeze watermelon?
We lay our watermelon on a metal cookie sheet after cutting it into cubes (without the rind). Stick the tray in the freezer for an hour or so, then remove the frozen cubes and put them in a large ziploc freezer bag. These cubes are great for putting into your water or lemonade, instead of using ice cubes.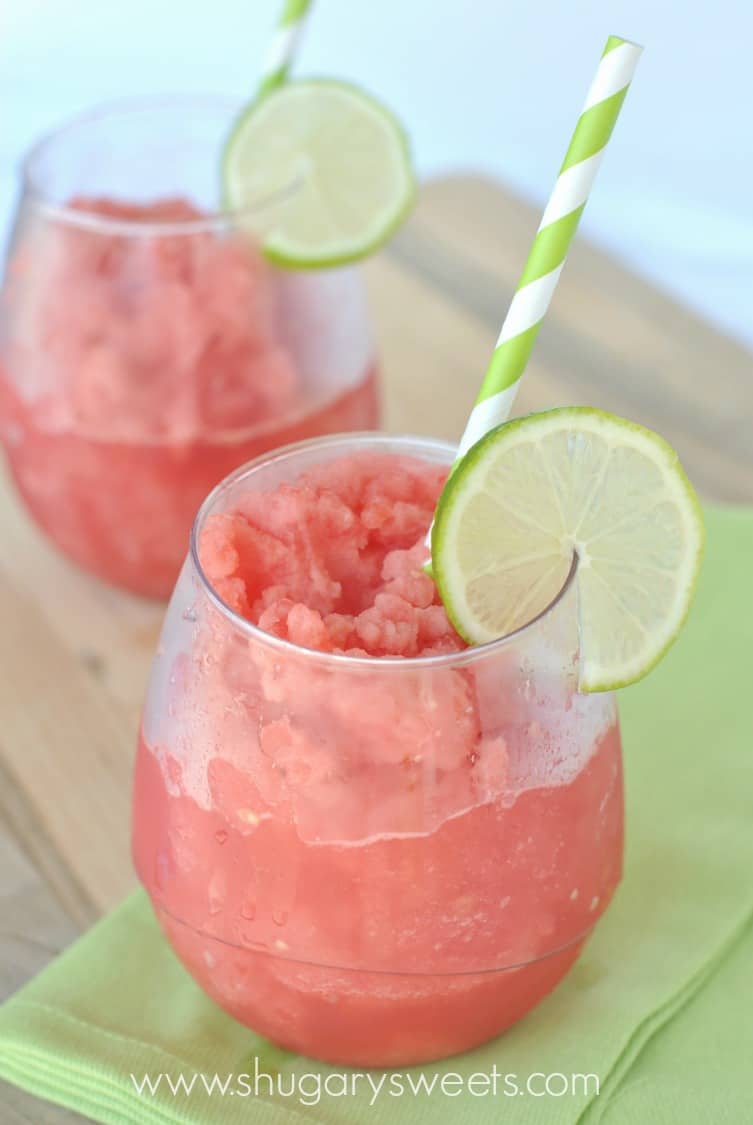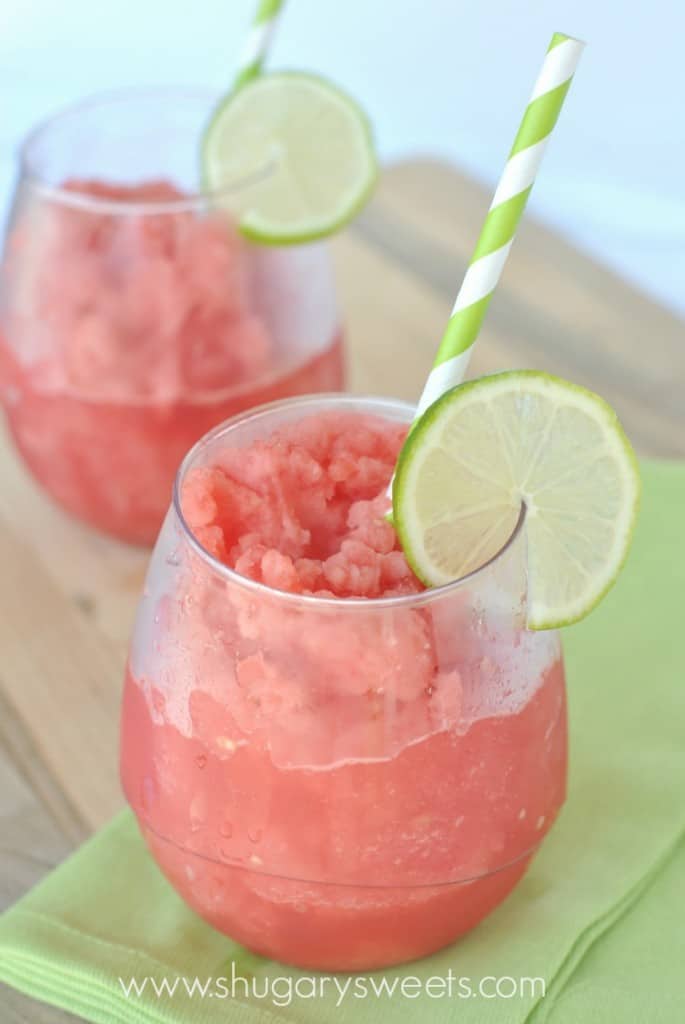 Or, stick your frozen cubes into a blender with some lime juice and water and enjoy a fresh slushie! No sugar needed for this drink. You can also add a splash of vodka to enjoy this slushie in an adult beverage!
So, if you're kids are headed back to school and you want to keep the summer vibe going just a little longer, surprise them with a watermelon slush!
I love a refreshing summer drink. These Nutella Coffee Milkshakes are easy to whip up, and SO good!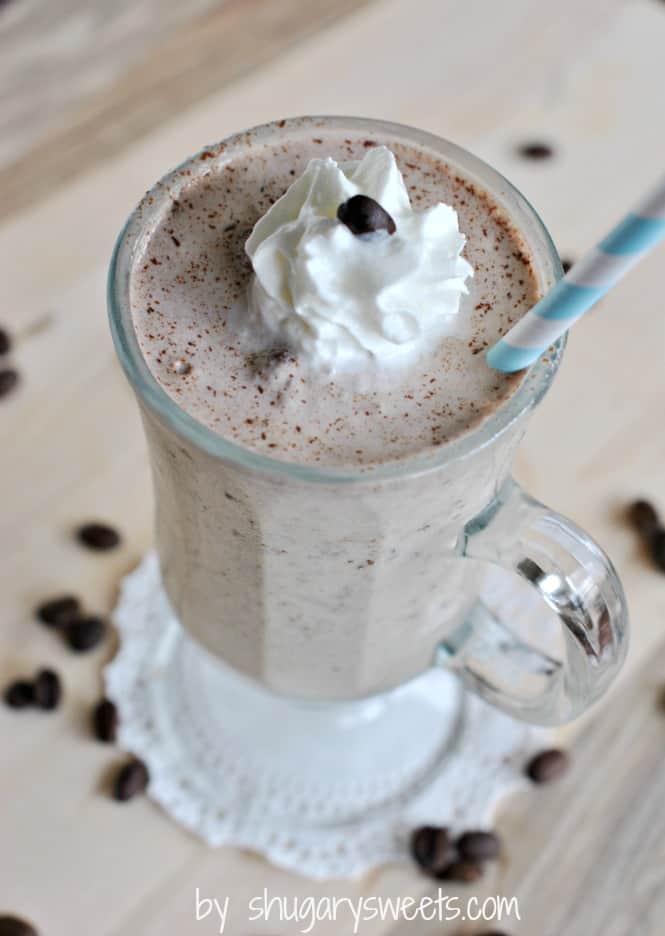 Want a fun watermelon treats? These cupcakes are not only adorable, but they taste amazing too!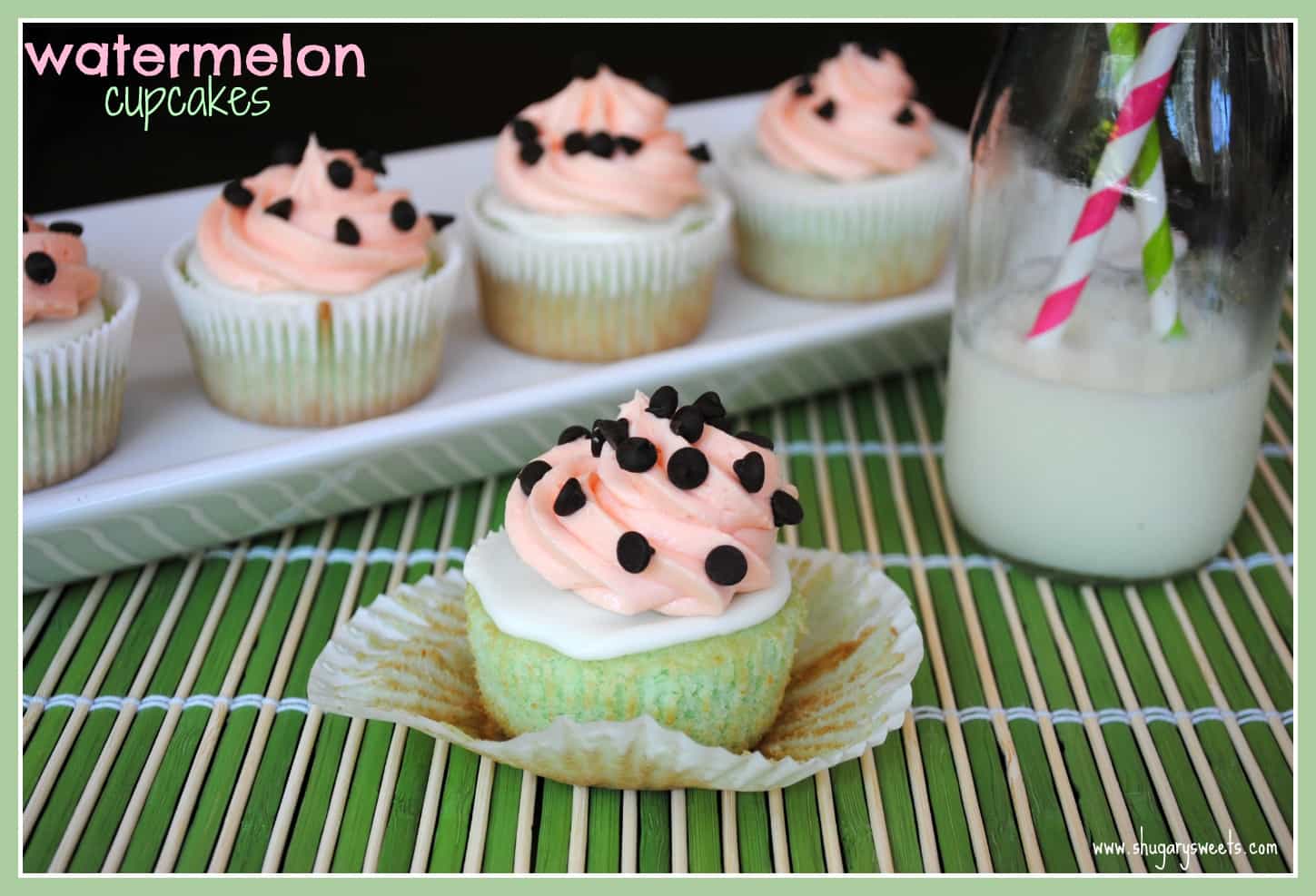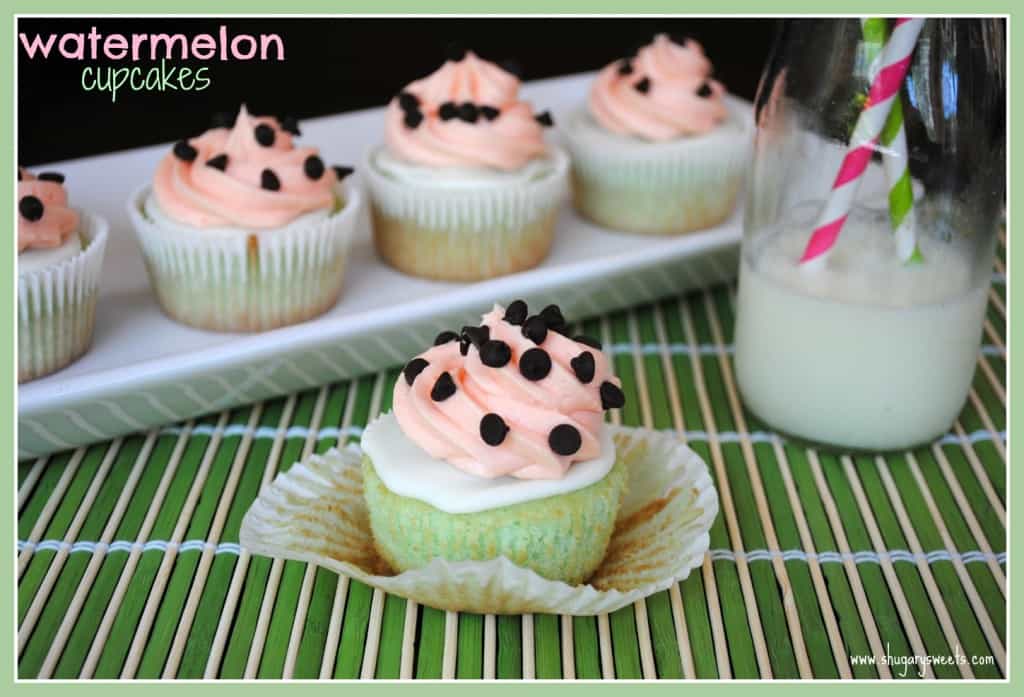 Want some more fun recipes like this? Check these out….
Peanut butter Banana Coffee Milkshakes from Inside BruCrew Life
Watermelon Cooler from Dine & Dish
Watermelon on a Stick from Tidymom