Creamy, warm Artichoke Dip made with garlic, lemon, mozzarella cheese and loads of artichokes! This dip goes fast, so be sure to scoop yourself some before it's gone!
Our family loves appetizers for dinner! This hearty Rotel Dip recipe is pure comfort food. We've also made these easy Crab Puffs as our meal, making everyone happy!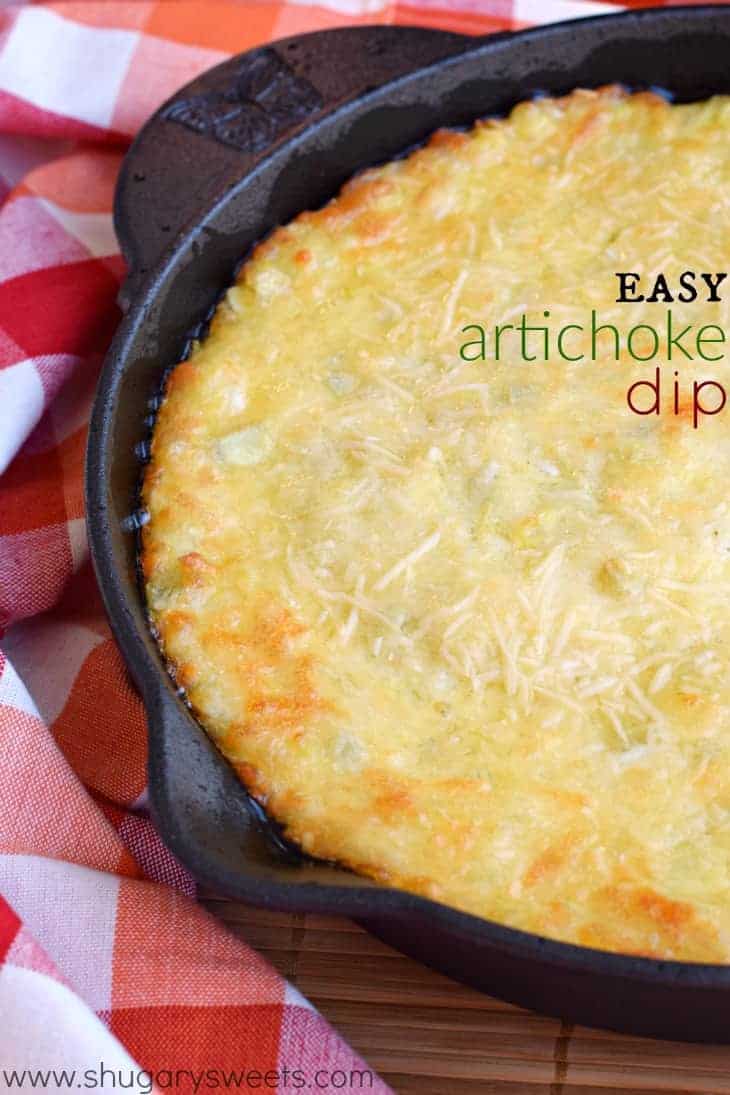 Why this Recipe Works
When did someone first decide to bake artichokes into a creamy dip? Whoever it was was onto something great.
Baked Artichoke Dip scooped with crackers or crusty bread is one of life's little joys. What's a party or a potluck without a big serving bowl full of bubbly Artichoke Dip to share?
I never know when I make a dip recipe if I'm doing it because I crave the ingredients of the dip, or I want an excuse to eat the crackers! You'd think if it was about the crackers I could save myself a few calories and just eat those.
Clearly, with this recipe, it's about the dip. Those salty and vinegary artichokes mixed with cream cheese, mayo and mozzarella? Heaven.
And I can't forget about the garlic. The more garlic the better, I say.
Although, I do still love snacking on crackers whenever I get the chance. I never realized how much I love Triscuits until I entered adulthood.
As a child, those would never have touched my lips. Seriously. They look like Mini Wheats cereal (which I love now, but hated as a kid, go figure).
It seems like everyone has an artichoke dip they swear by. Some include spinach, like my favorite Spinach Artichoke Dip.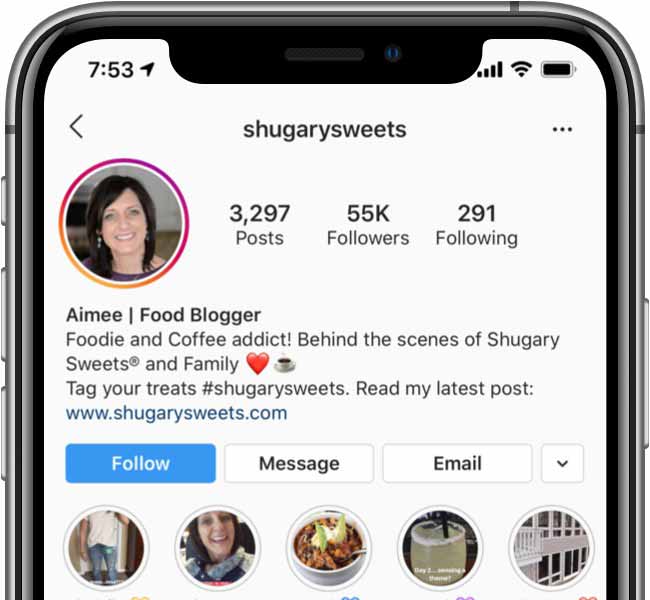 Step by Step Instructions
Whipping up Baked Artichoke Dip is a breeze!
Open can of artichokes
Chop artichokes
Mix all ingredients
Bake until bubbly
Eat. Repeat.
Really, it is as simple as that! And I bet if you brought this to a potluck, or made it for friends and family, you'll be the star of the show!
Ingredient Notes
Along with a full four cloves of garlic, I've found one other key for making irresistible artichoke dip: lemon zest.
Just a bit of the zest from a fresh lemon blended with the artichokes, mayo, cream cheese and mozzarella cheese adds a brightness to this dip that you can't beat. It highlights the vinegary flavor of the artichokes while balancing the saltiness.
While I'm sure you could still make a perfectly fine artichoke dip without the lemon, why would you settle for "fine" when you can have AMAZING?
I recommend using full fat regular cream cheese in this artichoke dip recipe. Light cream cheese just won't have the same richness. Besides, this is artichoke dip we're talking about! You only live once. Go for the good stuff.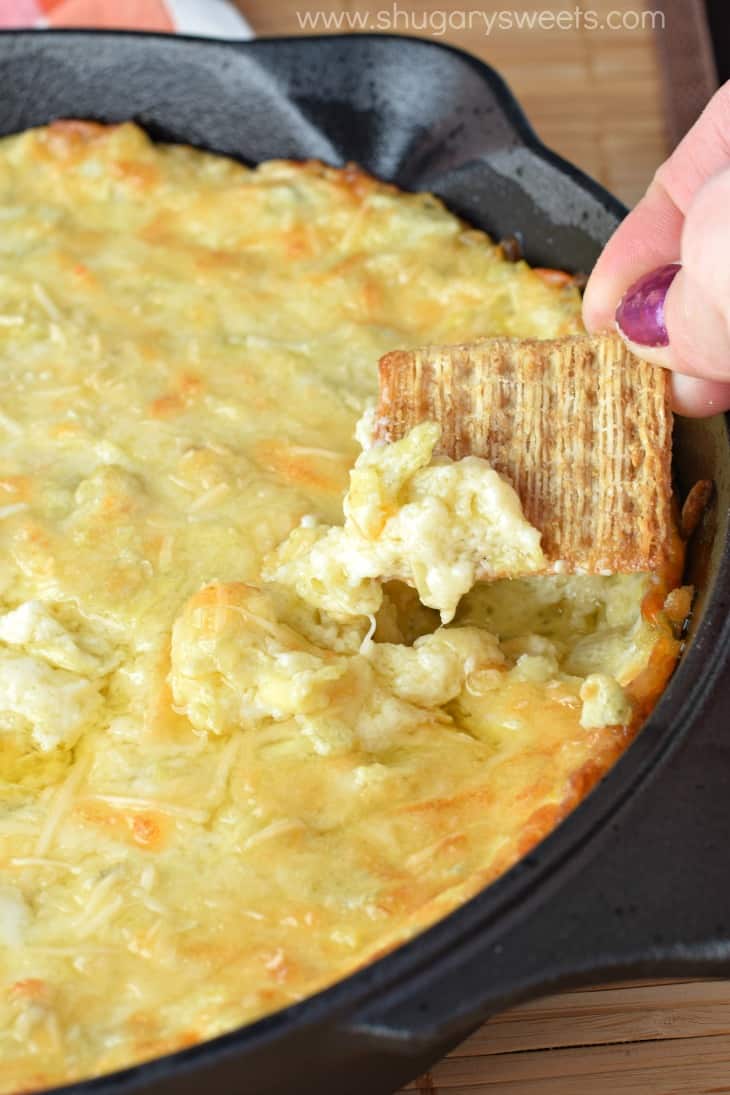 I've been making this Artichoke Dip since my early years of marriage (over 20 years ago). My high school bestie (hi, Jenna!!) came over and we made this for a get-together.
I became addicted, and may or may not have eaten nearly the entire dish by myself. Whoops. I ended up having to make another batch to bring to the the get-together–I wasn't sad about that at all!
Even two decades later, I'm still showing up at all kinds of parties armed with a pan of this warm artichoke dip. You could also serve this dish as a snack for family movie night or an appetizer for your game day party.
It's an ideal accompaniment to a Charcuterie board as well.
This week, though, I made it for no other reason than that I really, really love this dip!
Serving Suggestions
Artichoke Dip goes well with just about any cracker or bread you can think of. Serve it with crostini for a fancy party or spread it on fresh slices of homemade bread.
Like I mentioned earlier, I'm currently in a serious Triscuit phase. This dip is delicious scooped with a salty woven wheat cracker!
Because this dip is thick, I find it's best with a heartier cracker or toasted bread that can hold up to it. (Water crackers and thin wafers will break if you try to scoop artichoke dip with them!)
This dip is so good though that you might just be tempted to eat it by the spoonful.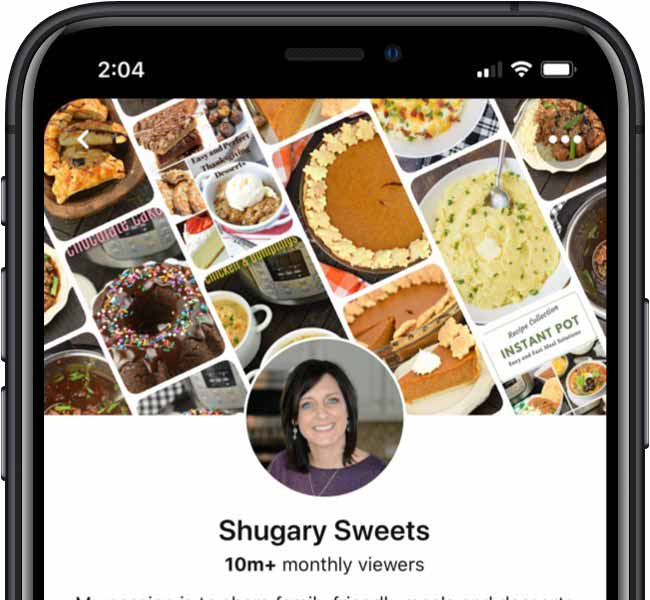 As the years have passed, and I've been busy creating new recipes, this dip has remained one of our favorites, along with Pepperoni Pizza Dip, Hanky Pankys, and Taco Tortilla Stacks.
If you love artichokes, this creamy coconut sauce Baked Chicken Thigh recipe is packed with flavor!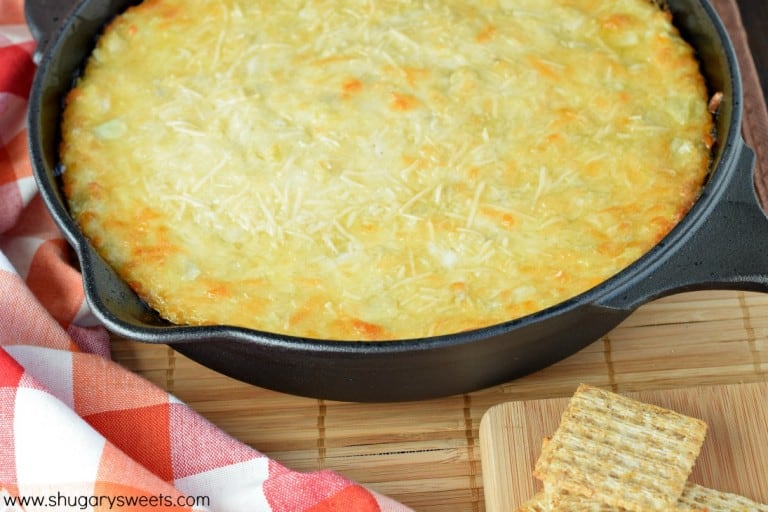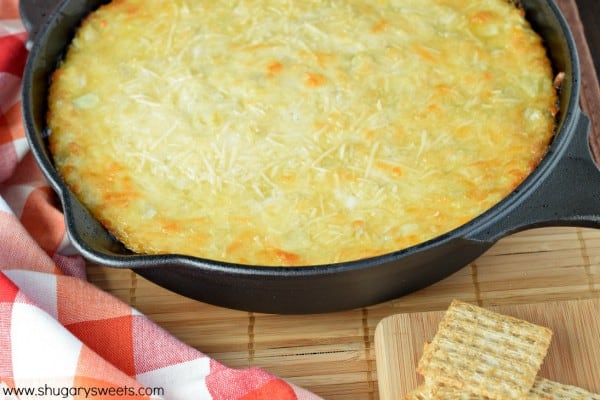 PS. If you try this recipe, please leave a STAR rating in the recipe card below. I love your feedback! Connect with me on social media by following me on Instagram, Facebook, or Pinterest.
Baked Artichoke Dip is creamy and garlicky, with the amazing flavor of chopped artichokes in every bite.