Artichoke Dip
Creamy, warm Artichoke Dip made with garlic, lemon, mozzarella cheese and loads of artichokes! This dip goes fast, so be sure to scoop yourself some before it's gone!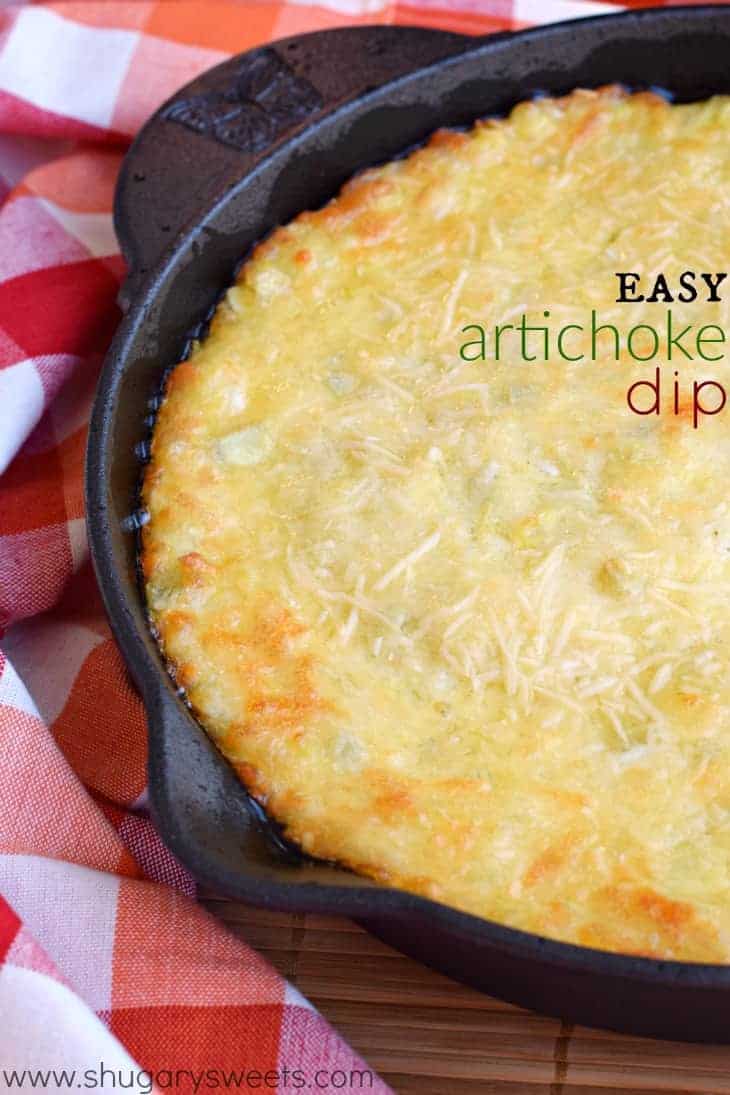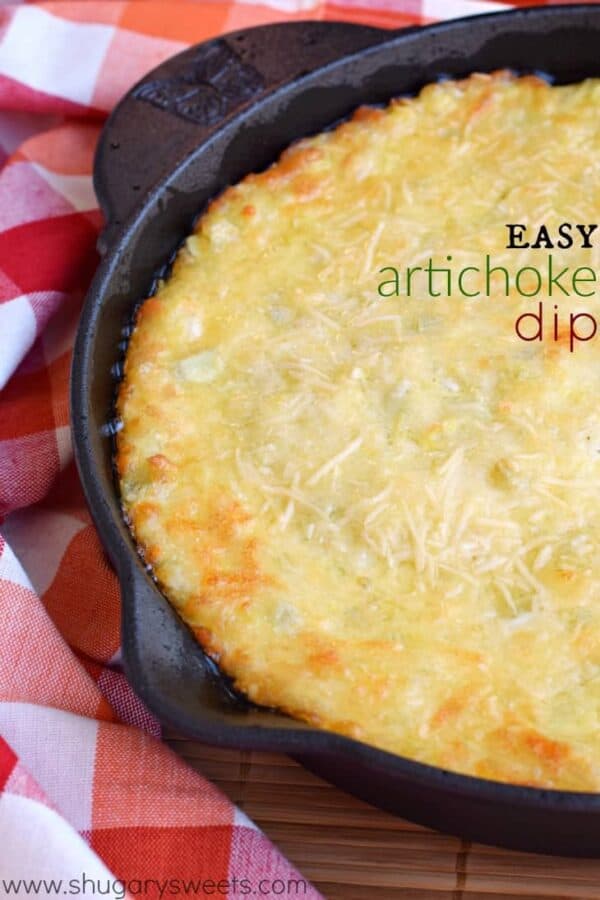 I never know when I make a dip recipe if I'm doing it because I crave the ingredients of the dip, or I want an excuse to eat the crackers! You'd think if it was about the crackers I could save myself a few calories and just eat those.
Clearly, with this recipe, it's about the dip. The more garlic the better too! Although, I never realized how much I love Triscuits until I entered adulthood. As a child, those would never have touched my lips. Seriously. They look like Mini Wheats cereal (which I love now, but hated as a kid).
Whipping up this dip is a breeze!
Open can of artichokes
Chop artichokes
Mix all ingredients
Bake until bubbly
Eat. Repeat.
Really, it is as simple as that! And I bet if you brought this to a potluck, or made it for friends and family, you'll be the star of the show!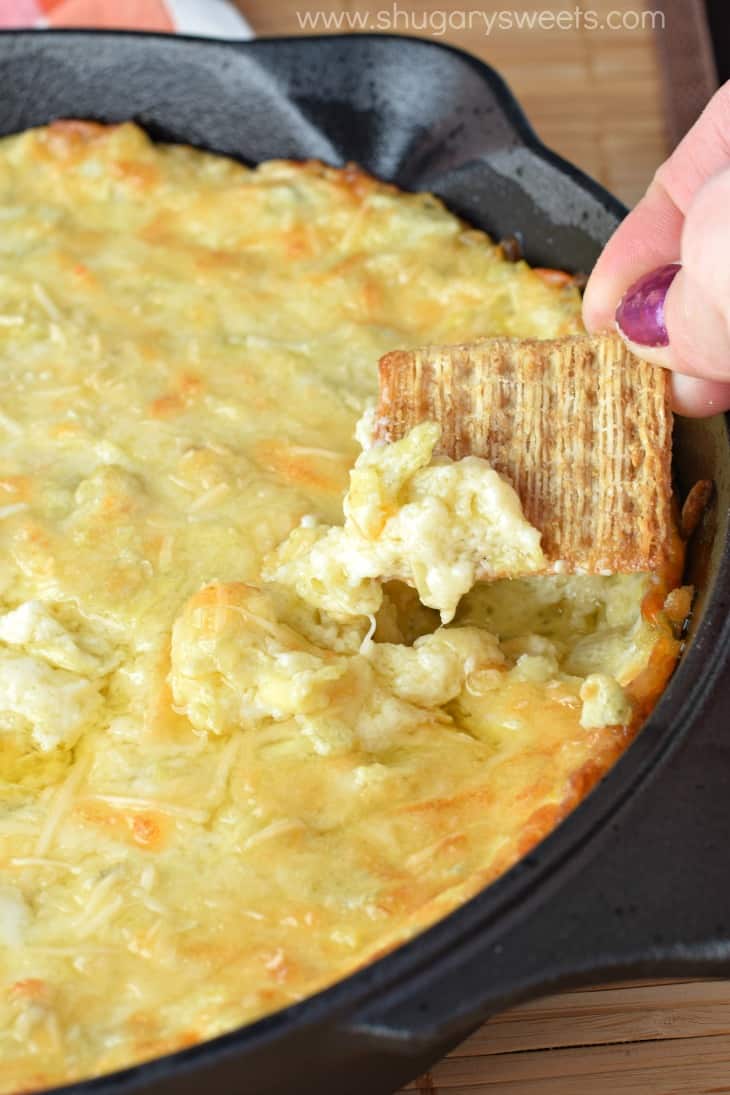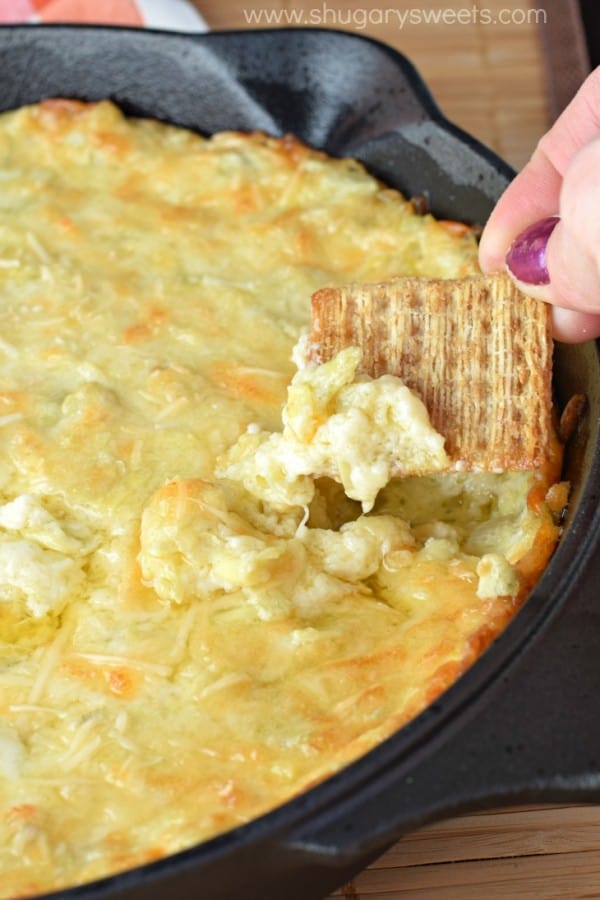 I've been making this Artichoke Dip since my early years of marriage (over 20 years ago) when my High School bestie (hi Jenna!!) made this for a get together.
I became addicted, and may or may not have eaten nearly the entire dish by myself. As the years have passed, and I've been busy creating new recipes, this dip has remained one of our favorites, along with Pepperoni Pizza Dip, Hanky Pankys, and Taco Tortilla Stacks.
I'm shocked that I've never put it up on the blog! So here it is in all it's glory! (I may have over dramatized the excitement there!!)
Be sure to follow me on Instagram and tag #shugarysweets so I can see all the wonderful recipes YOU make!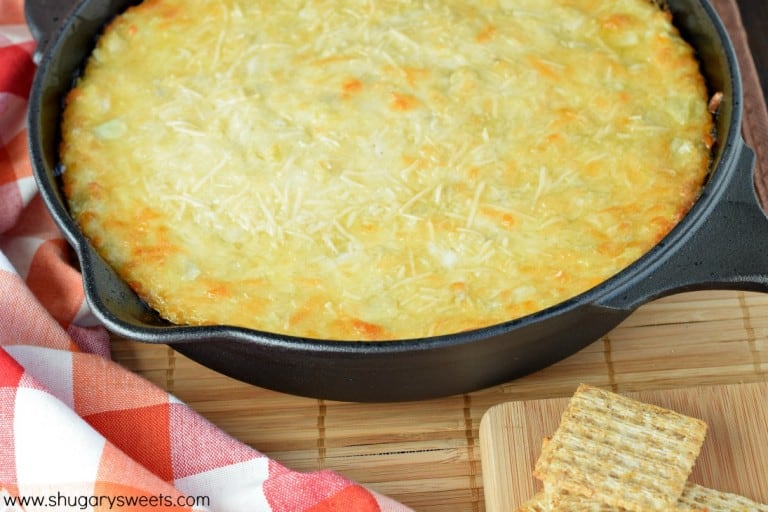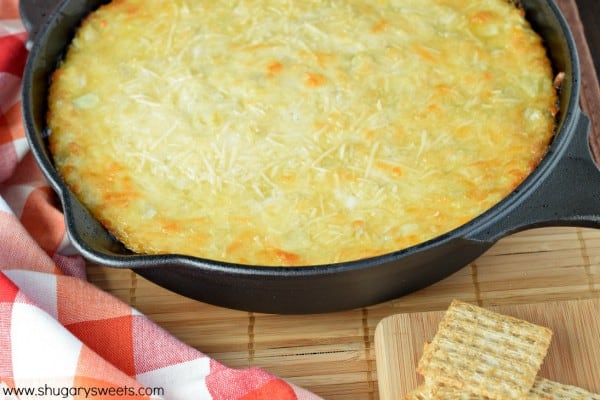 Yield: serves 8-10
Artichoke Dip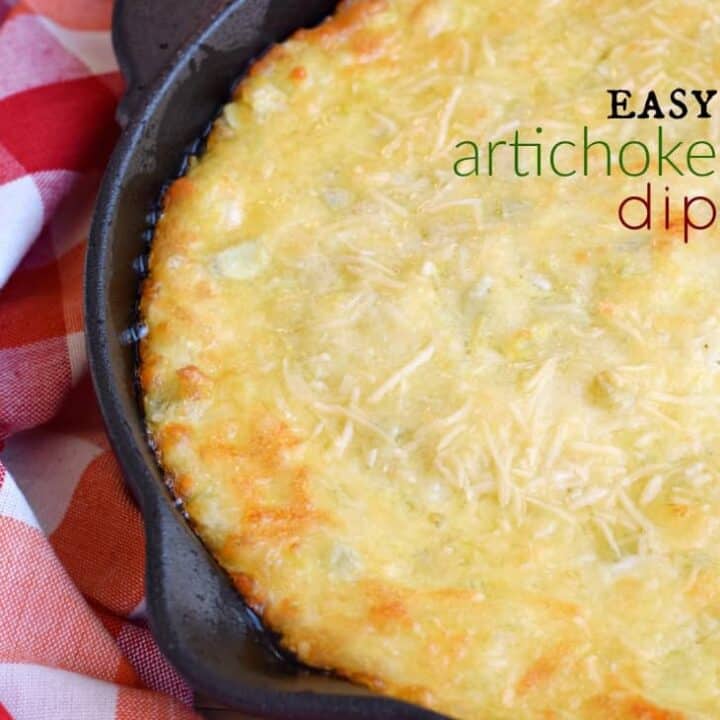 Creamy, warm Artichoke Dip made with garlic, lemon, mozzarella cheese and loads of artichokes! This dip goes fast, so be sure to scoop yourself some before it's gone!
Ingredients
1 can (14 oz) artichoke hearts, drained
1 cup mayonnaise
8 oz cream cheese, softened
2 cup mozzarella cheese
4 cloves garlic, pressed
1 tsp lemon zest
1/4 tsp kosher salt
1/8 tsp black pepper
1/2 cup parmesan cheese, divided
Instructions
Preheat oven to 350°F.
Chop artichoke hearts into small, diced pieces. In a mixing bowl, combine artichokes, mayonnaise, cream cheese, mozzarella, garlic, lemon zest, salt and pepper, and 1/4 cup parmesan cheese.
Once everything is well blended, spread in an 8-inch baking dish (or a 10 inch cast iron skillet). Sprinkle remaining 1/4 cup parmesan cheese over top of dip.
Bake for 25-30 minutes, until bubbly and browned. Serve with triscuits, crackers, or bread! ENJOY.
If you love this warm, cheesy dip…here are some more recipes you may enjoy!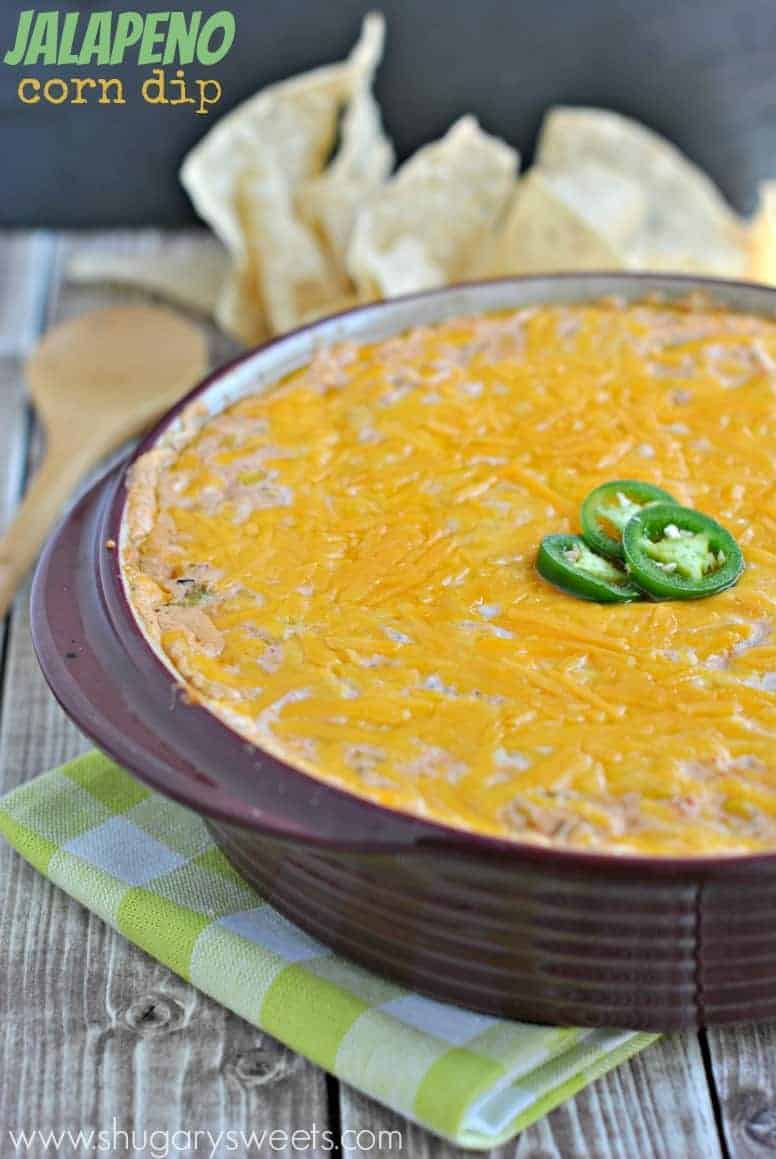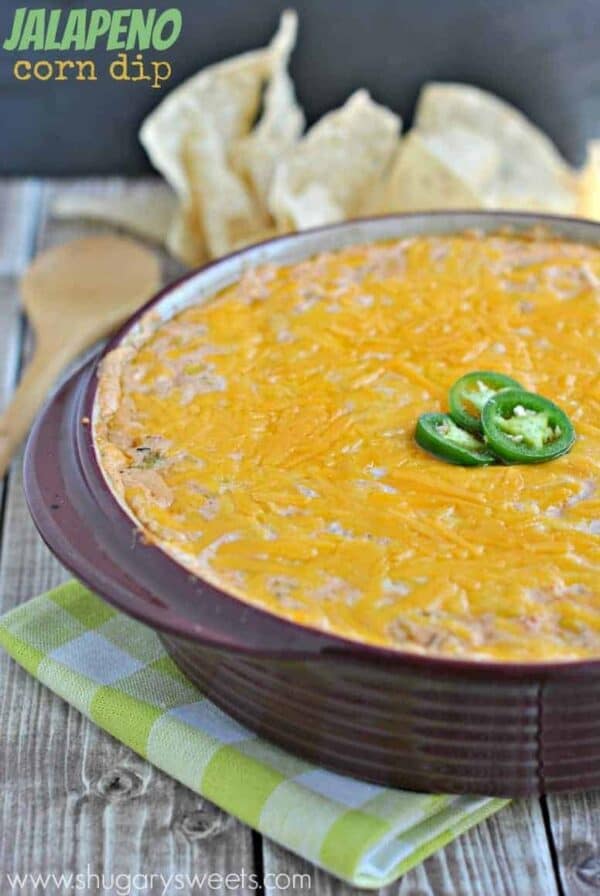 Jalapeno Corn Dip: warm and cheesy with a little bit of spice! This is truly a game day favorite!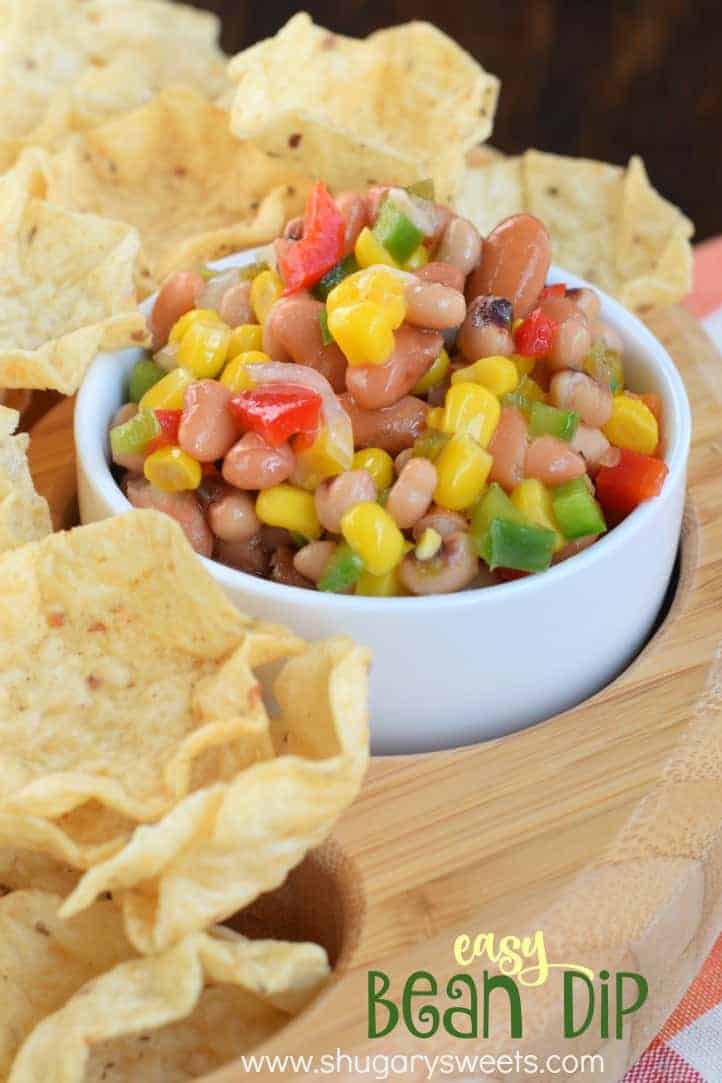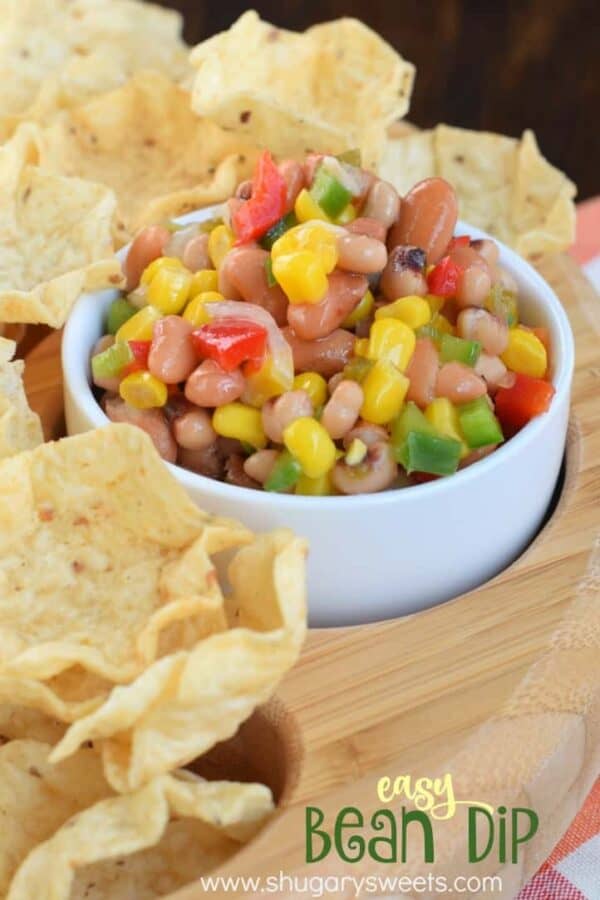 Easy Bean Dip: if you love texas caviar, this homemade Bean Dip recipe is for YOU!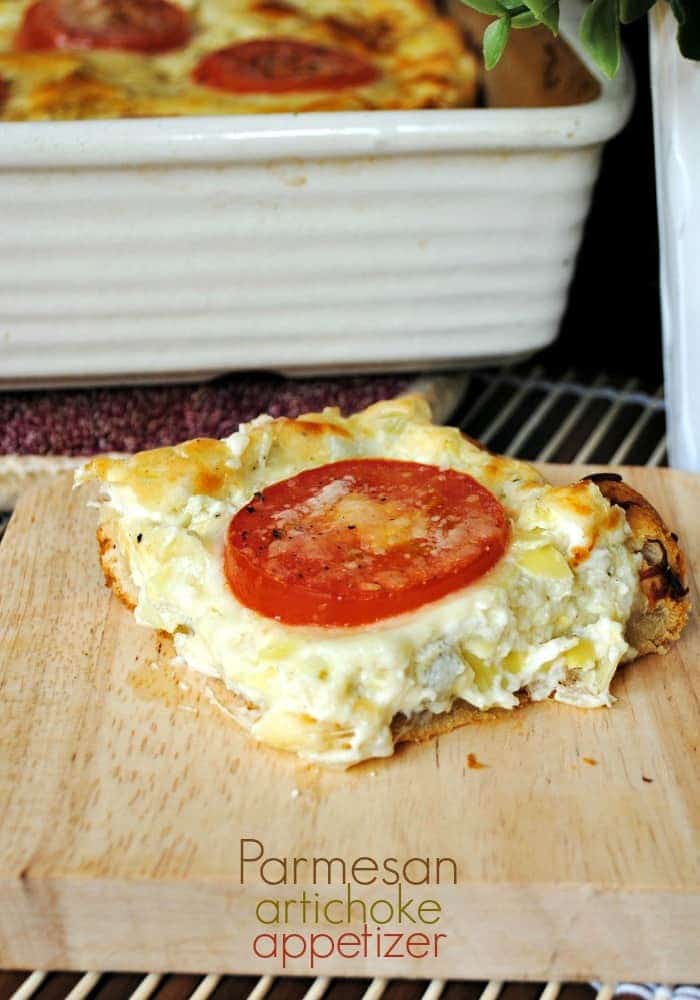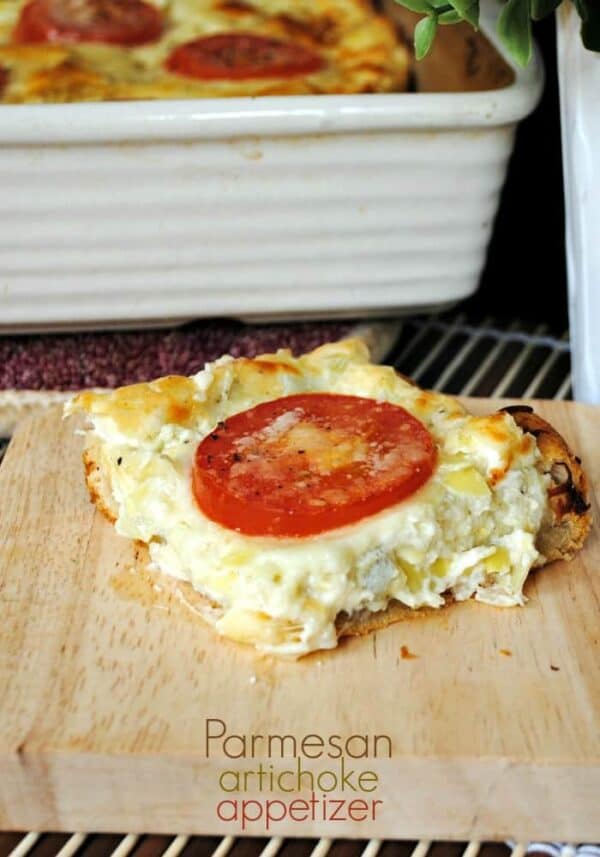 Parmesan Artichoke Bread: this snack is perfect for enjoying with a crowd, or having it for dinner!
If you love today's Artichoke Dip recipe, here are some ideas from my friends:


Connect with Shugary Sweets! Be sure to follow me on my social media, so you never miss a post!
Facebook | Twitter | Google+ | Pinterest | instagram | Bloglovin'
Sign up to receive an email in your inbox for each new recipe:
**There may be affiliate links in this post! By clicking on them, or purchasing recommended items I may receive a small compensation. However, I only recommend products I love! Thank you for supporting Shugary Sweets! See my disclosure policy for more info**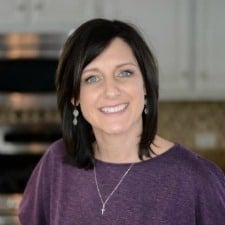 Aimee is a dessert lover (specifically rice krispie treats), workout enthusiast, self-taught foodie, and recipe creator. Her recipes have been featured in over 15 magazines, and her passion is to share her love of cooking with the everyday home cook! Learn more about Aimee.