If you love Bacon, Lettuce, and Tomato sandwiches, you'll devour this easy BLT Dip recipe in no time! Creamy and crunchy and perfect for game day!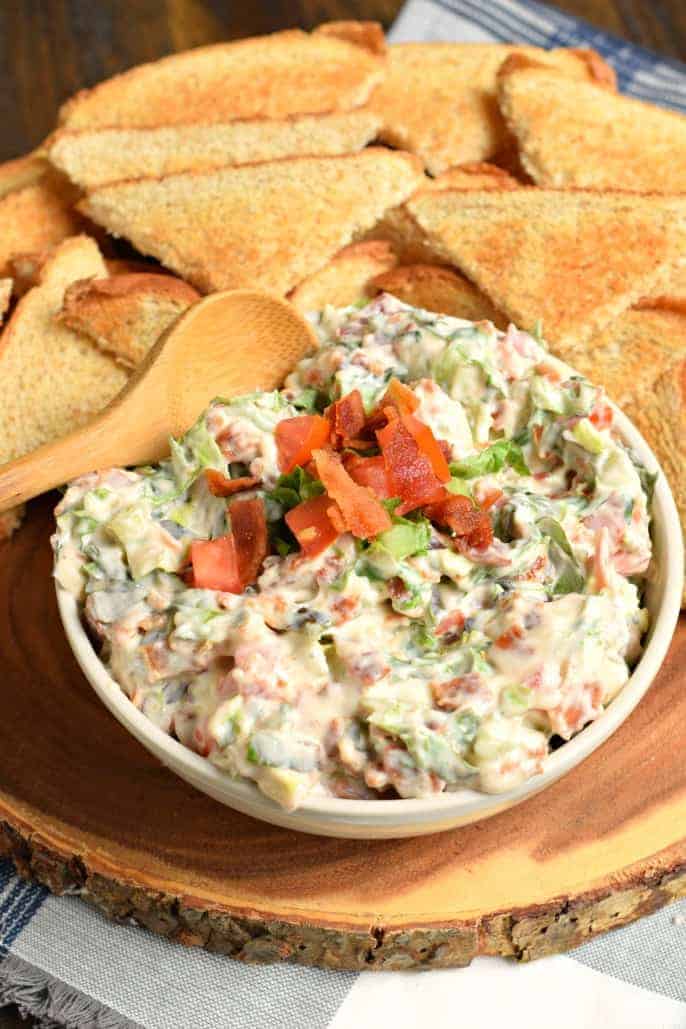 It seems like every time I have the intention on making today's BLT dip, the bacon disappears. I have been wanting to share this recipe here for AGES, but as quickly as it's made, it gets eaten.
I took matters into my own hands now that the kids are back to school and made it during the day. Ha. They didn't even know it existed, since I hid the leftovers in the refrigerator and continued to enjoy them in secret.
But seriously, that's how amazing this dip recipe is, it gets eaten so quickly, BY EVERYONE.
If you love a crisp, flavorful BLT sandwich, I think you're going to go nuts for this BLT dip.
Are you sitting here wondering what on earth is a BLT? Bacon Lettuce and Tomato. It's a sandwich served with mayo on toast. So why not make it a dip?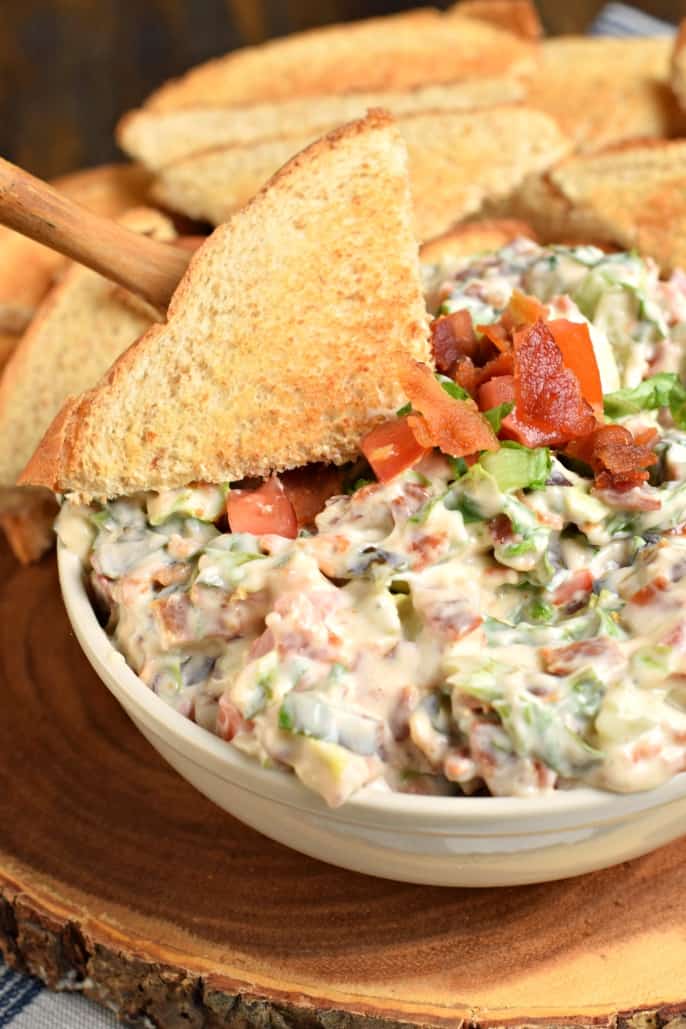 How to make BLT dip
First, start by cooking your bacon. One bowl of this dip needs 1 pound of bacon. I like to make my bacon SUPER crunchy for this recipe. It will soften slightly anyway, so no need to have it turn out chewy, ya know?
PRO TIP: Chop up your tomatoes and your lettuce into small pieces. You want to be able to scoop it up as a dip, and big bites of either would not taste as good.
For the creaminess, either use Miracle Whip or mayonnaise. I've done both and prefer the Miracle Whip for a little extra zing!
I like to serve my BLT dip with toast. I cook up the toast to my desired browning, then cut each piece of toast from corner to corner, making triangles.
This dip is also great with bagel chips, tortilla chips, and pita chips! My family has also served it up with crackers. Do what works for you!
If we're having a party with friends, I usually double this dip, because it will go fast!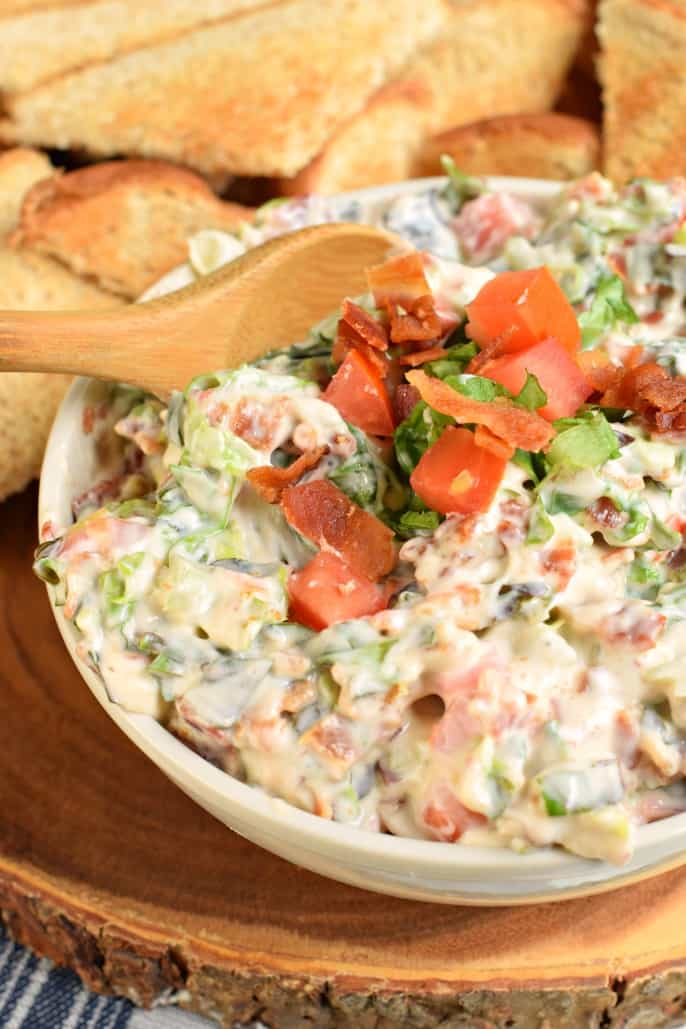 More game day dip recipes
Tropical Pineapple Salsa is a spicy, sweet, colorful snack idea! So versatile, you can enjoy with tortilla chips or spoon it over your favorite grilled chicken or fish!
Try this Tomatillo Salsa recipe for an authentic, tangy Mexican salsa verde. Perfect for pairing with tacos, enchiladas or a big bowl of chips!
Easy Pepperoni Pizza Dip recipe! Made in the microwave in just minutes, this easy game day staple is sure to please!
This warm, cheesy Jalapeno Spinach Queso dip is the perfect game day recipe! Easy to assemble in one pan, making this dip "party perfect."
Make ahead, freezer friendly Copycat Firecracker Chicken Wraps are a delicious appetizer to serve family and friends. This copycat Longhorn recipe is so good!
More Easy Appetizers
Recipe originally published August 29, 2018
BLT Dip recipe. A classic appetizer based off a classic sandwich. Delicious and perfect for game day!