Hanky Panky's
A classic family recipe that is made for every occasion. Hanky Panky's anyone?
Love this recipe? Sign up for Shugary Sweets email subscription and never miss out again!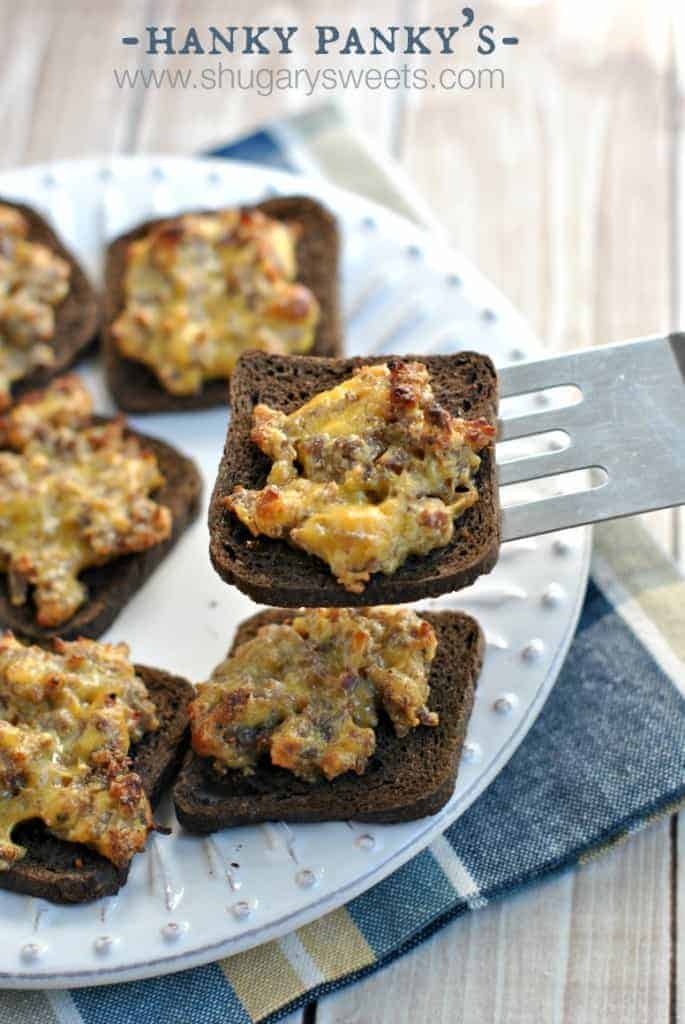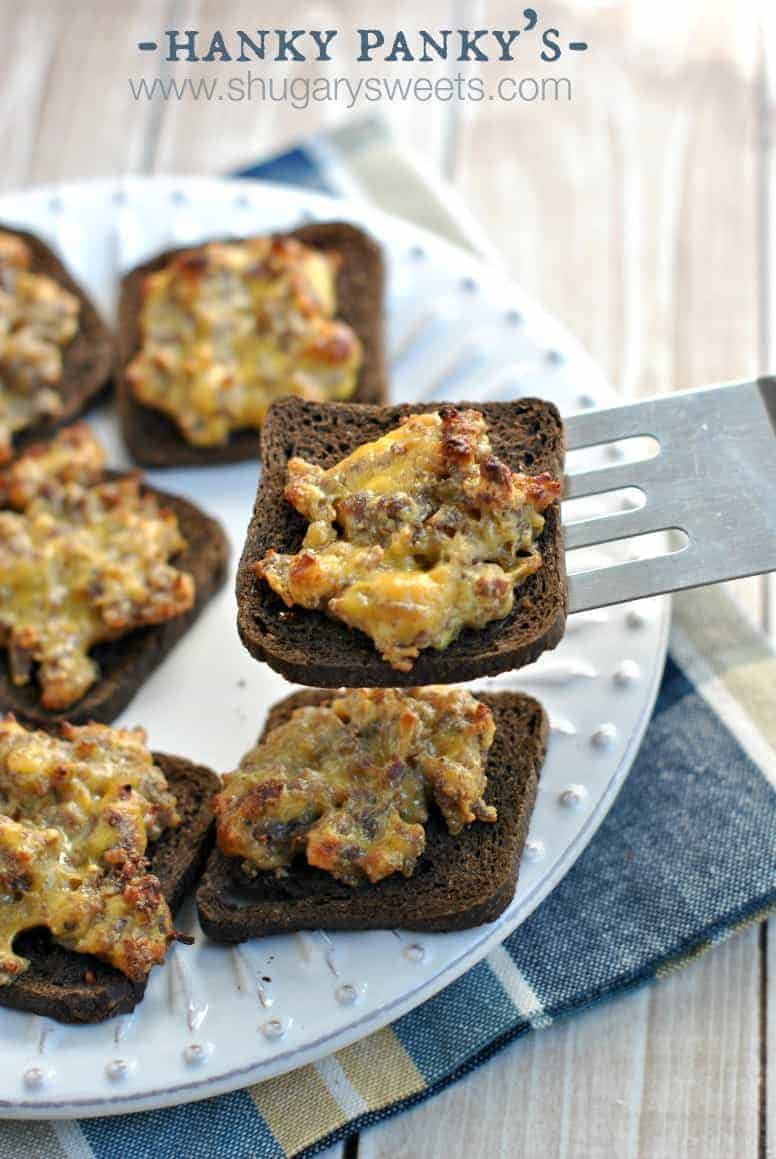 Every family has those recipes hidden in their vaults. The ones they make year after year, holiday after holiday, birthday after birthday.
You forget that there is even a "recipe" because you've made them so many times you have it memorized.
Until a friend comes over and ask for the recipe. Then you have to stumble and think and try to recall exactly how you made it. Because nobody is ever happy with just ingredients, they want exact measurements. Am I right?
These Hanky Panky's are a staple at our family functions. Late at night, after dinner has been eaten, dessert has been demolished, my mom always brings out a hot plate of hanky panky's. Always.
They go very well with a game of cards, laughter, and late night hunger pains!
Just be warned, these don't last long. By the time you take a batch out of the oven, the plate is empty and waiting for the next batch.
Want a few tips to keep your entertaining a little less stressful?
First, plan your menu in advance! Do your shopping as early as possible. Seriously, you don't want to be out there while the shelves are empty!
These Hanky Panky's can be made up ahead of time. There is rarely a time when my mom doesn't have a batch of these in her freezer!
Brown your sausage, add the cheese and assemble as directed in the instructions below. Before baking them however, lay them on a flat cookie sheet and place them in the freezer. After an hour, when they have begun to harden, stack them in a freezer safe Ziploc bag! Label and save them until ready to serve.
When your party has arrived, and you think it's time to bring out a batch, place them on your cookie sheet while frozen. Bake a few extra minutes until the bottom crisps up and the cheese begins to sizzle. PERFECTION!
Enjoy a batch of Hanky Panky's today. Or tomorrow. Or make them for New Years! Be sure to visit Food Fanatic for more delicious recipes!