A classic family recipe that is made for every occasion. Hanky Panky's anyone? Flavorful pumpernickel bread topped with sausage and cheese, baked to a crisp!
Love easy appetizers? Our Pigs in a Blanket are a classic snack, perfect for dinner or lunch too! And don't forget to try our BLT dip.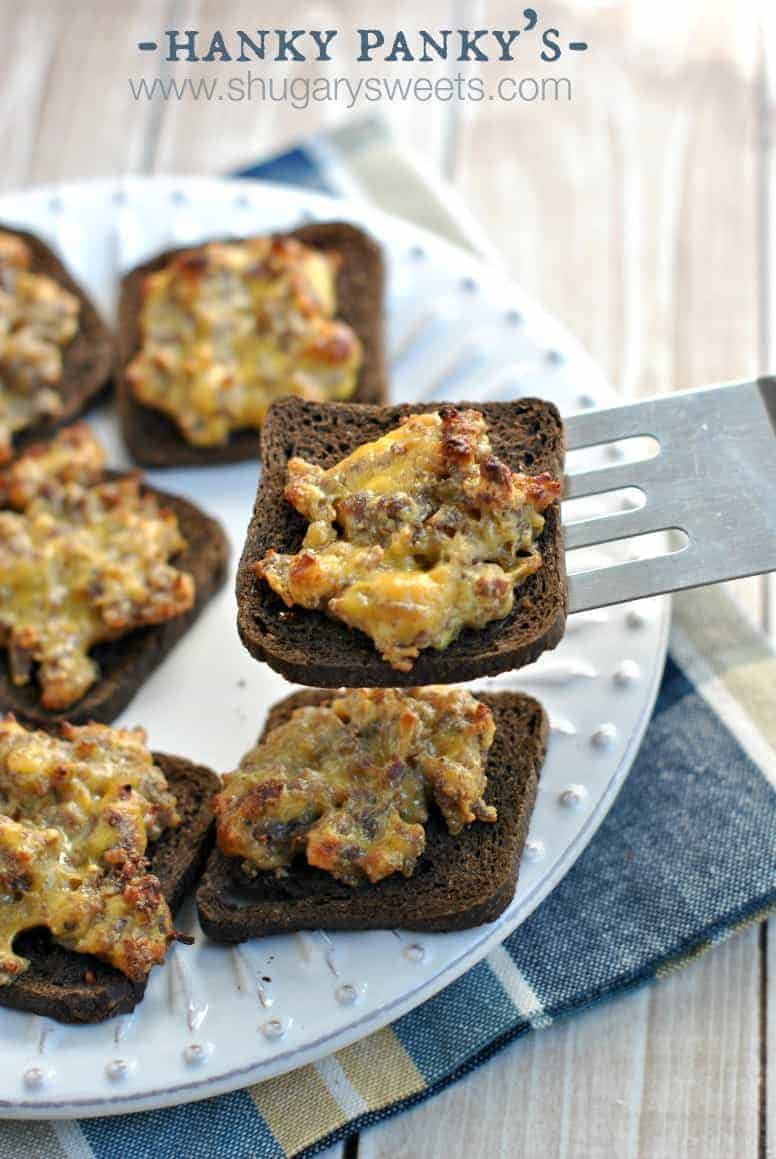 Why this Recipe is Best
Every family has those recipes hidden in their vaults. The ones they make year after year, holiday after holiday, birthday after birthday.
You forget that there is even a "recipe" because you've made them so many times you have it memorized.
These Hanky Panky's are a staple at our family functions. Late at night, after dinner has been eaten, dessert has been demolished, my mom always brings out a hot plate of hanky panky's. Always.
They go very well with a game of cards, laughter, and late night hunger pains!
Just be warned, these don't last long. By the time you take a batch out of the oven, the plate is empty and waiting for the next batch.
Family Favorites: Spinach Dip | Cocktail Meatballs
Ingredient Notes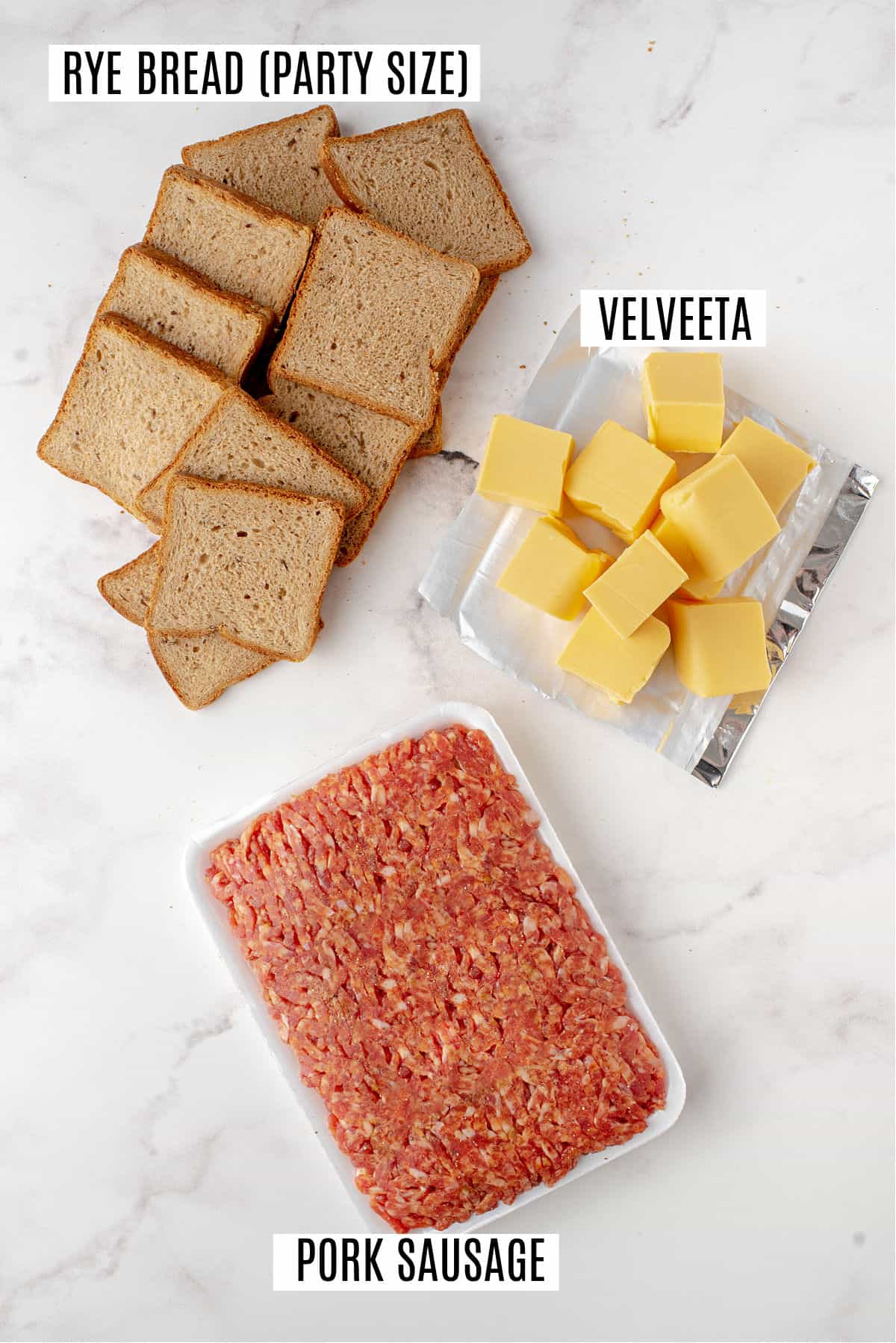 What we love about this recipe is it's basically three ingredients:
Bread. Whether you choose cocktail size rye bread or pumpernickel bread is up to you. These can usually be found in the deli section of your local grocery store.
Meat. We love using pork sausage. But you can use a combination of mild/spicy sausage, ground beef, even ground chicken works (although you'll need to add in some spices for flavor).
Cheese. Velveeta. You know that one, in the box.
Additionally you can add in a few other ingredients, if you choose:
Spices: a combination of kosher salt, garlic powder, and oregano to your liking (start with 1/2 teaspoon of each).
Worcestershire sauce: adds a delicious flavor, but totally optional.
Rotel tomatoes: add some more texture and flavor (like our rotel dip).
How to make Hanky Panky's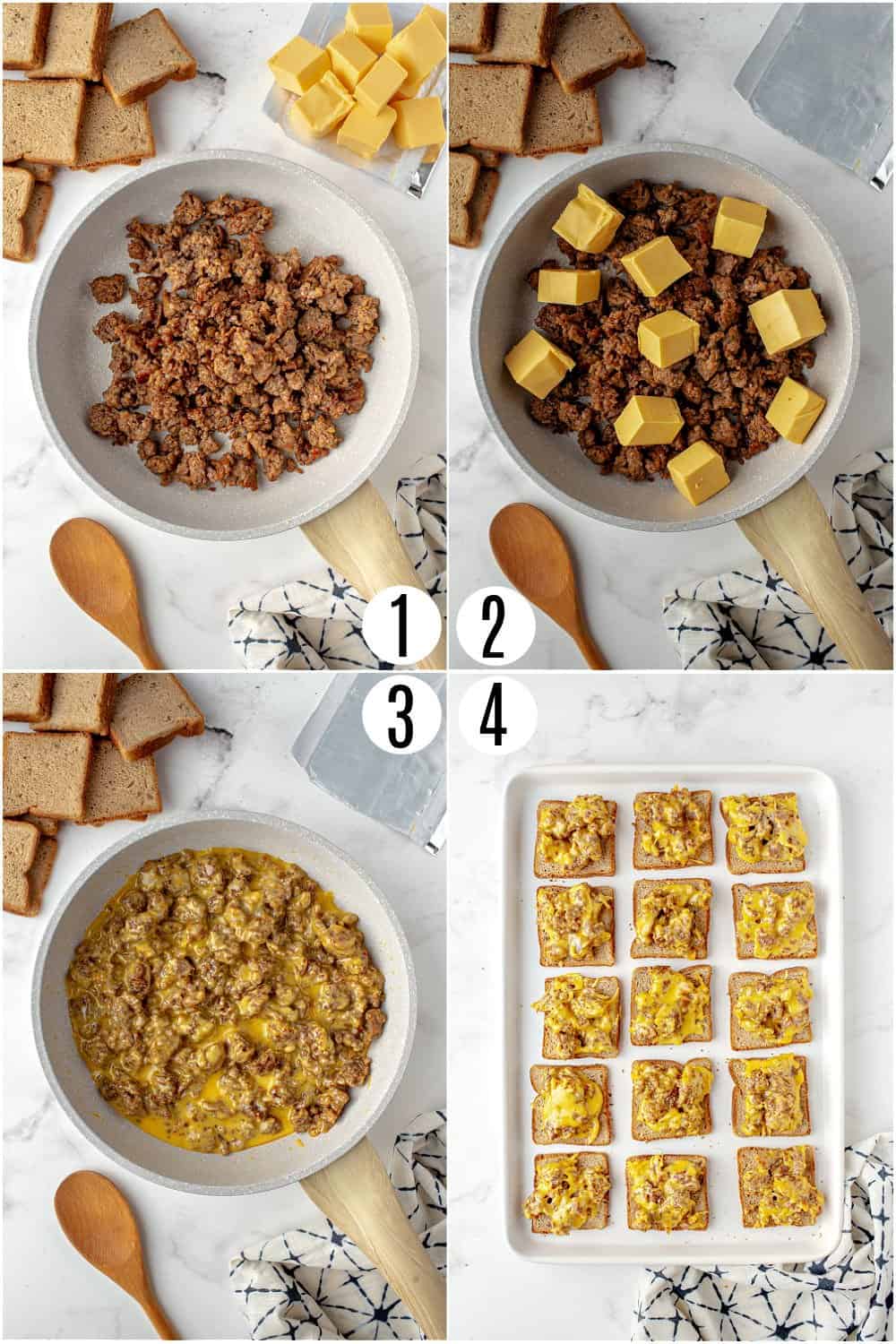 First, plan your menu in advance! Do your shopping as early as possible. Seriously, you don't want to be out there while the shelves are empty!
These Hanky Panky's can be made up ahead of time. There is rarely a time when my mom doesn't have a batch of these in her freezer!
Brown your pork sausage, add the cheese and assemble as directed in the instructions below.
If you want to freeze them, before baking them, lay them on a flat cookie sheet and place them in the freezer. After an hour, when they have begun to harden, stack them in a freezer safe Ziploc bag! Label and save them until ready to serve.
You can substitute thin rye bread for the pumpernickel bread if you prefer. We have done both and love it either way!
When your party has arrived, and you think it's time to bring out a batch, place them on your cookie sheet while frozen. Bake a few extra minutes until the bottom crisps up and the cheese begins to sizzle. PERFECTION!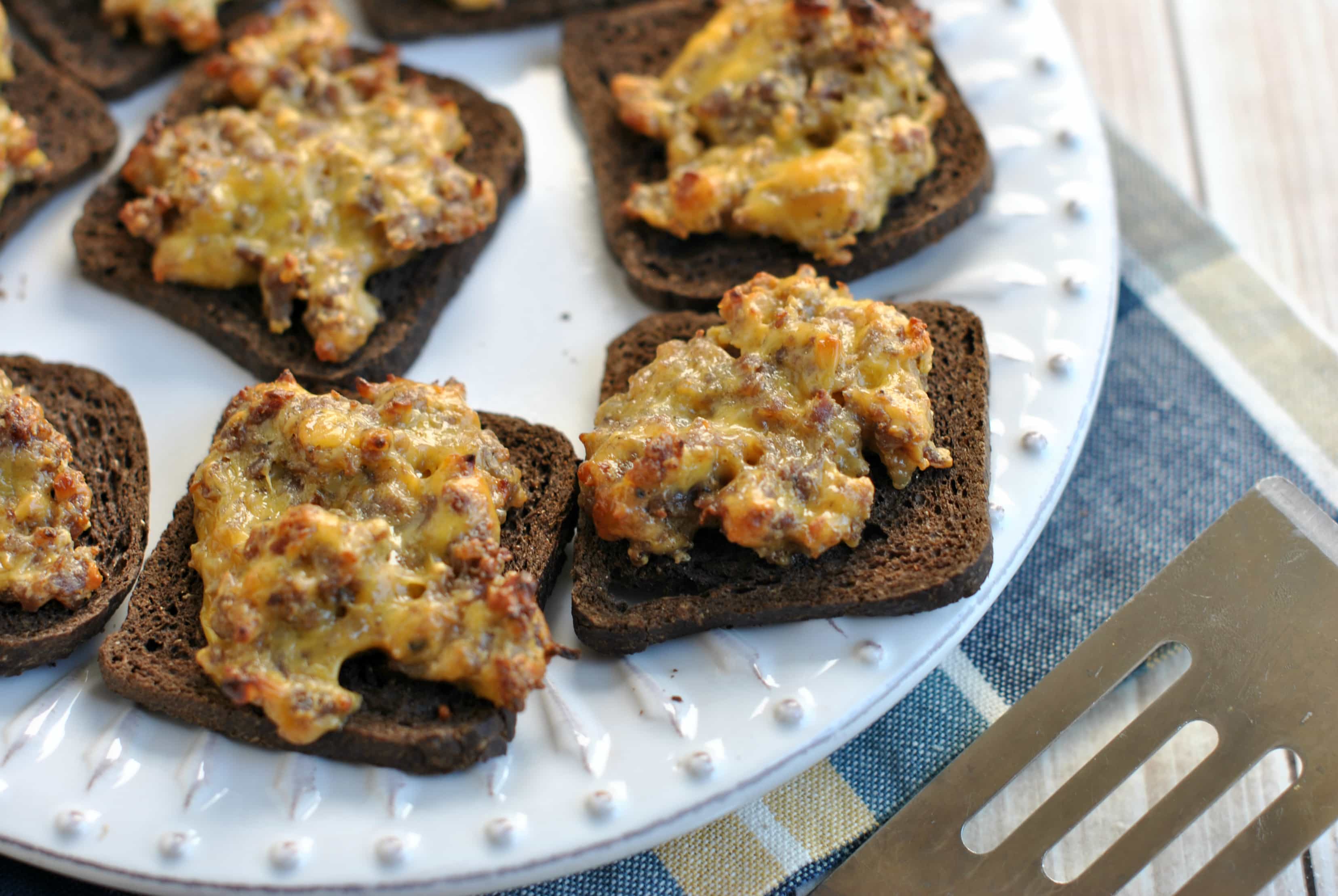 Want another freezer friendly appetizer that can be prepped ahead of time? Make ahead, freezer friendly Copycat Firecracker Chicken Wraps are a delicious appetizer to serve family and friends. This copycat Longhorn recipe is so good!