Pumpkin Pie Dip
This month I am teaming up with the American Dairy Association to create a delicious Back to School Dairy Fuel recipe! This delicious Pumpkin Pie Dip is made with Greek Yogurt and perfect in lunchboxes or as an after school snack!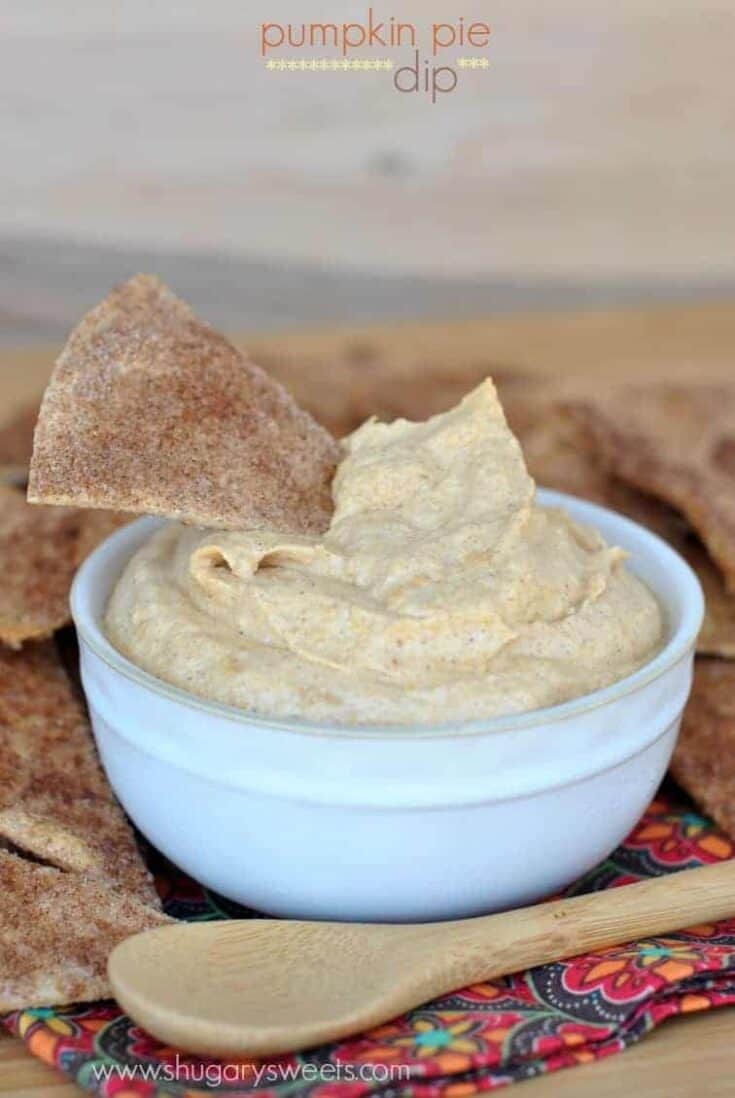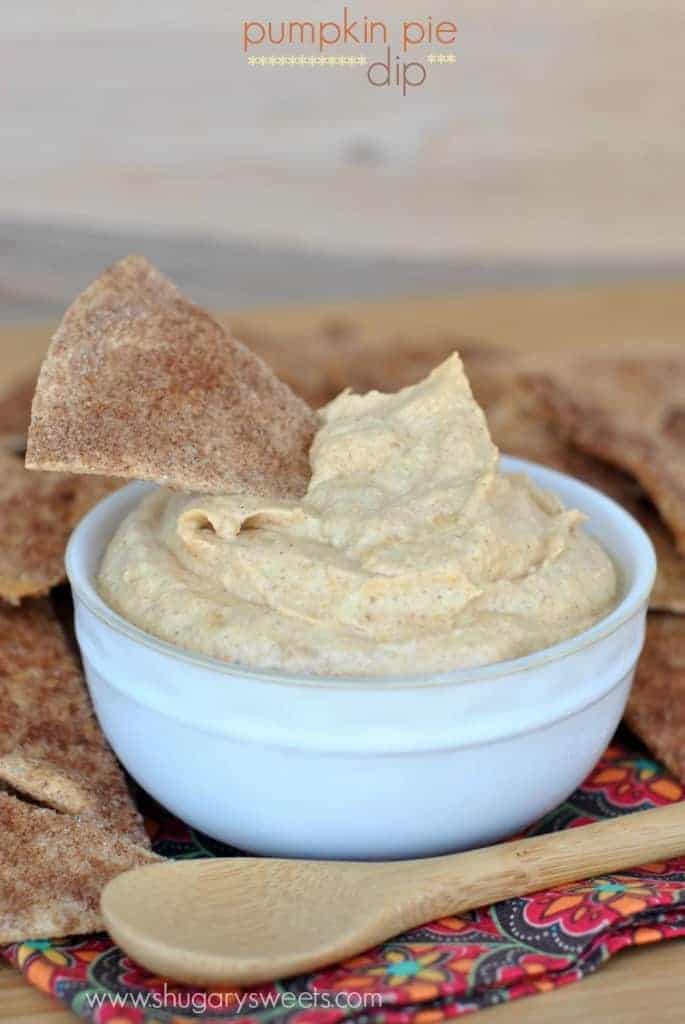 So, I've finally progressed to only making two lunches a day, since my older two now make their own. My kids aren't huge fans of buying lunch at school, so it's important in our house to have a variety of choices when making lunch.
Soups and sandwiches are always a hit. But sometimes, cheese and crackers are the lunch choice. I'm always trying to give them something new, and this week, pumpkin pie dip was a big hit!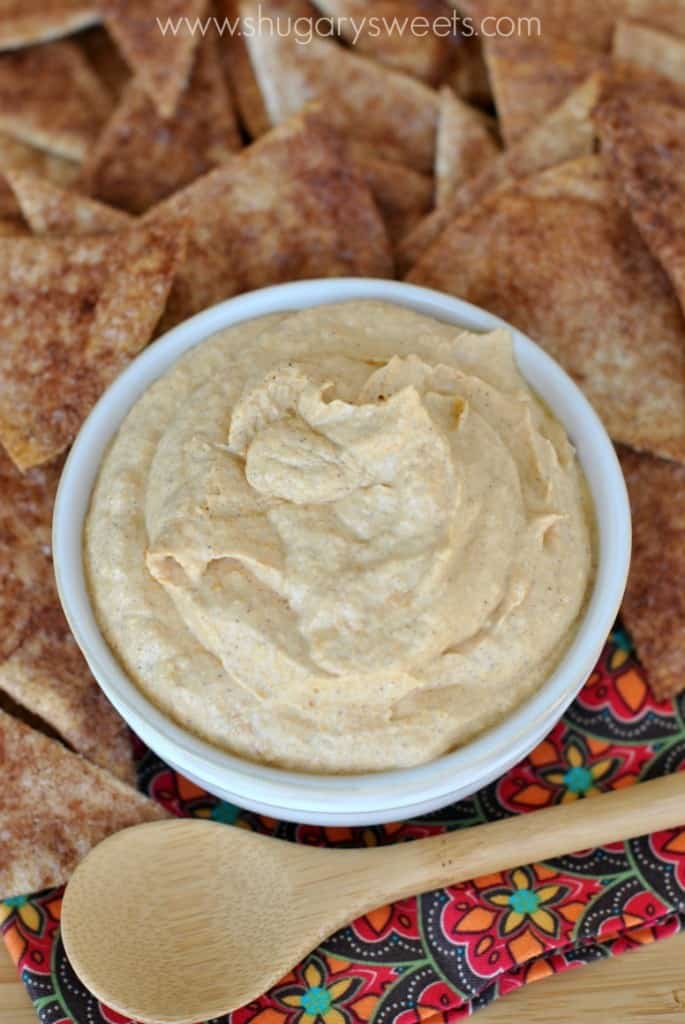 Not only is the dip filled with all that delicious, vitamin packed Pumpkin, but it's also made with Greek Yogurt! I love using Greek Yogurt in recipes, it adds a tasty kick of protein! In today's dip, I used Vanilla Greek Yogurt, but you can substitute plain if that's all you have on hand!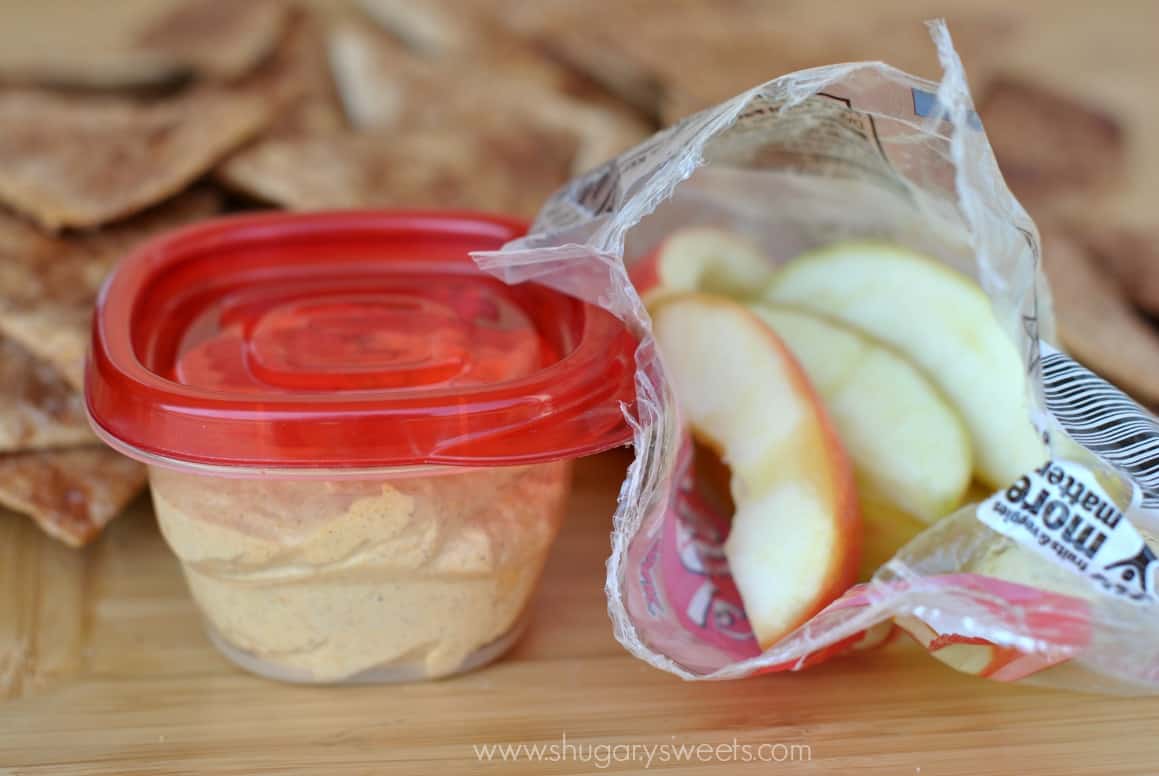 We ate our dip with pretzels and apple slices. I also baked up some healthier cinnamon/sugar chips! This dip was not only a great after school snack, but it served well in their lunches too! Come September, I'm sure you are noticing me breaking out the pumpkin (here on the blog and on instagram)! It's no surprise to my kids either that I go a little pumpkin crazy!
But I didn't hear anyone complaining about this dip! It's also the perfect snack to serve on Thanksgiving (or even Black Friday as you're scouring the sale ads)!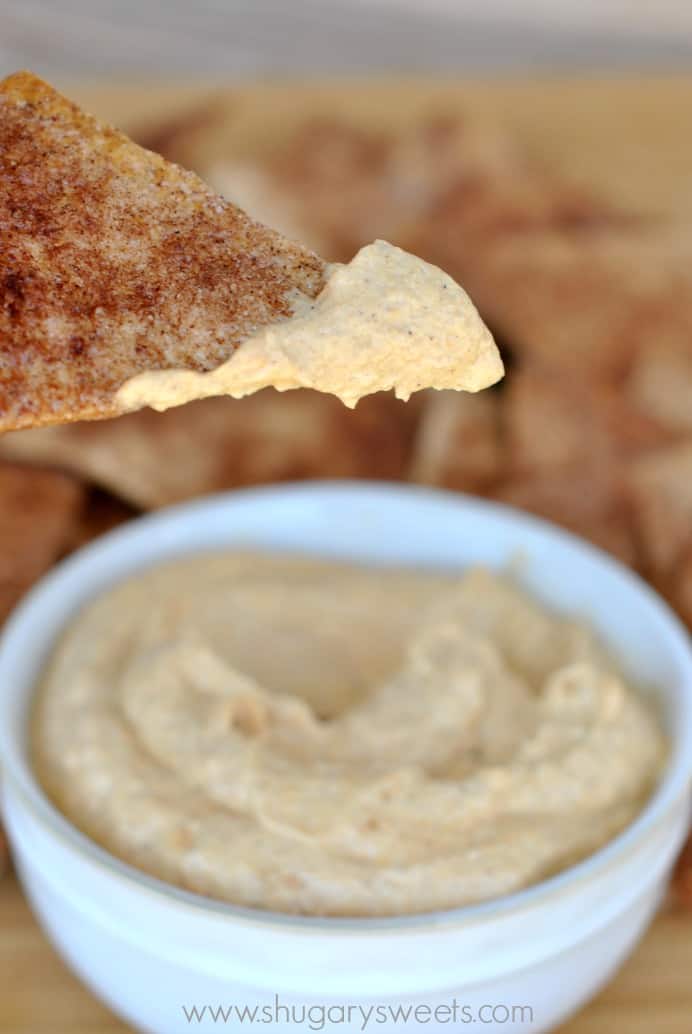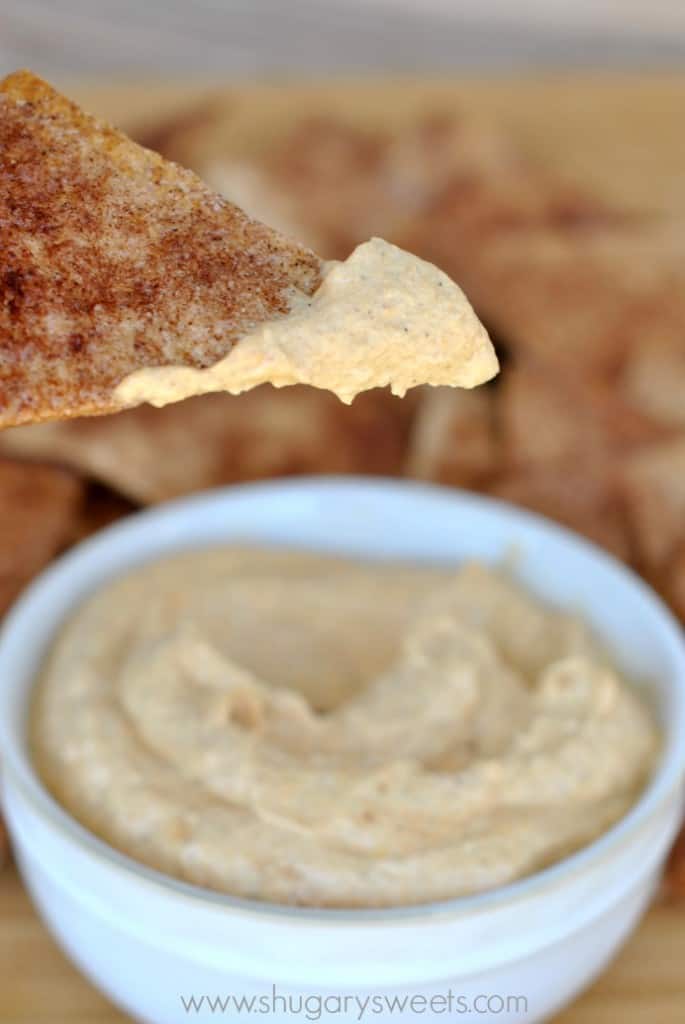 The American Dairy Association wants to remind you about a few facts:
 Milk is the single greatest source of three of the four nutrients the Dietary Guidelines identified as lacking in the American diet – calcium, vitamin D and potassium.

 Experts recommend three servings of low fat or fat-free dairy foods every day, yet most of us need to add one daily serving of nutrient-rich dairy to help meet recommendations.

 Enjoying healthy dairy snacks between meals can help you reach three servings of dairy foods every day, keep hunger in-check and stay energized throughout the day.

 Together, milk, cheese and yogurt provide a unique nutrient package of nine essential nutrients that help Americans improve overall diet quality.

 Dairy foods are a tasty, convenient and cost-effective way to power up with protein throughout the day. On average, one serving of milk, cheese or yogurt provides eight grams of high quality protein.
Basically, I think they are saying, EAT YOUR PUMPKIN PIE DIP,  it's good for you! They also might encourage you to check out this list of 33 Healthy Snacks!
Connect with American Dairy Association: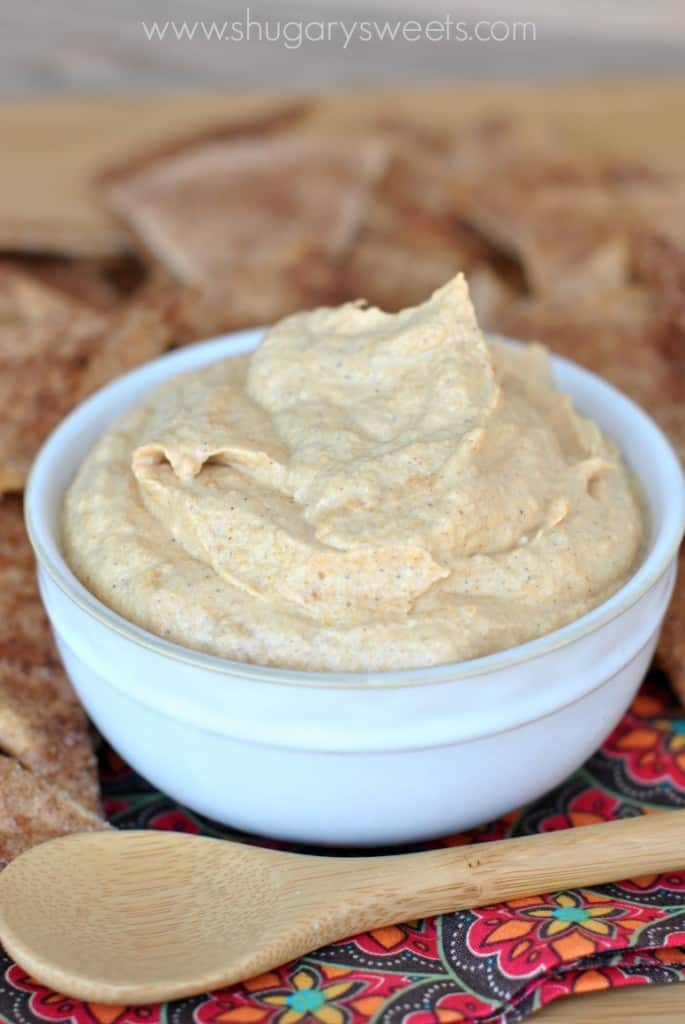 Yield: serves 8-10
Pumpkin Pie Dip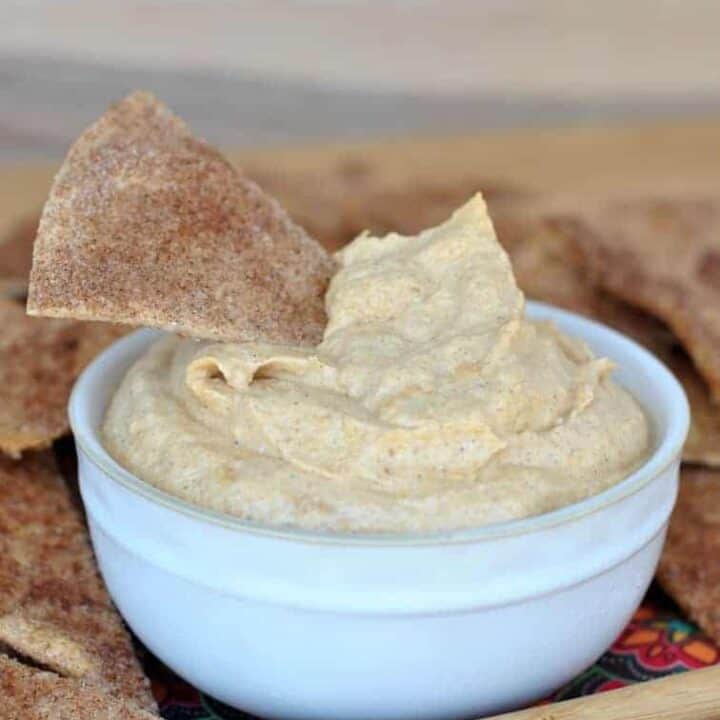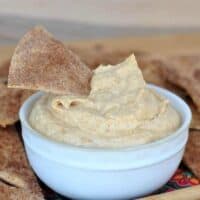 Prep Time 1 hour

Cook Time 12 minutes

This month I am teaming up with the

American Dairy Association

to create a delicious

Back to School Dairy Fuel

recipe! This delicious

Pumpkin Pie Dip

is made with

Greek Yogurt

and perfect in lunchboxes or as an after school snack!
Ingredients
For the Dip:
6 oz Vanilla Greek Yogurt
1/2 cup light brown sugar, packed
1 can (15oz) pure pumpkin puree
1 tsp ground cinnamon
1/4 tsp ground ginger
1/4 tsp ground nutmeg
1/2 tsp allspice
4 oz Cool Whip
For the Baked Chips:
6 (8inch) flour tortillas
1/4 cup unsalted butter, melted
1/2 cup cinnamon/sugar mix
Instructions
For the dip, whisk yogurt with sugar and pumpkin until combined. Add in seasonings. Fold in Cool Whip and refrigerate dip for at least one hour to allow flavors to mingle. Serve cold!
For the chips, brush butter on each tortilla and sprinkle with cinnamon sugar mixture. Stack until all tortillas have been buttered then cut into wedges. Bake tortilla wedges in single layer on a cookie sheet in a 350 degree oven for 12-14 minutes. Cool and enjoy. Store in an airtight container for up to 2 days.
Notes
**NOTE: for the chips, you can cut the fat by brushing the chips with water then sprinkling on the sugar/cinnamon mixture. Bake as directed. I prefer to bake my chips closer to the 14 minutes to make sure they are nice and crispy (not chewy)!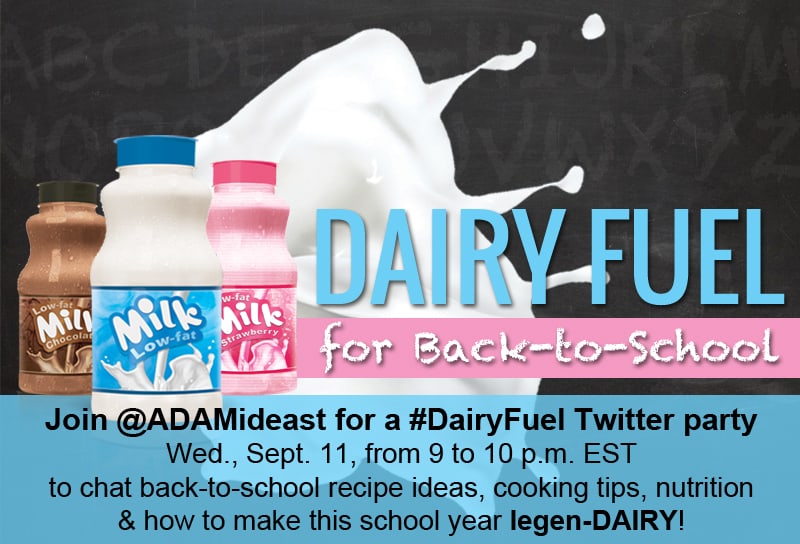 Love this dip made with Greek Yogurt?
You may also enjoy this delicious Avocado Tzatziki! Perfectly paired with Greek Chicken Kabobs!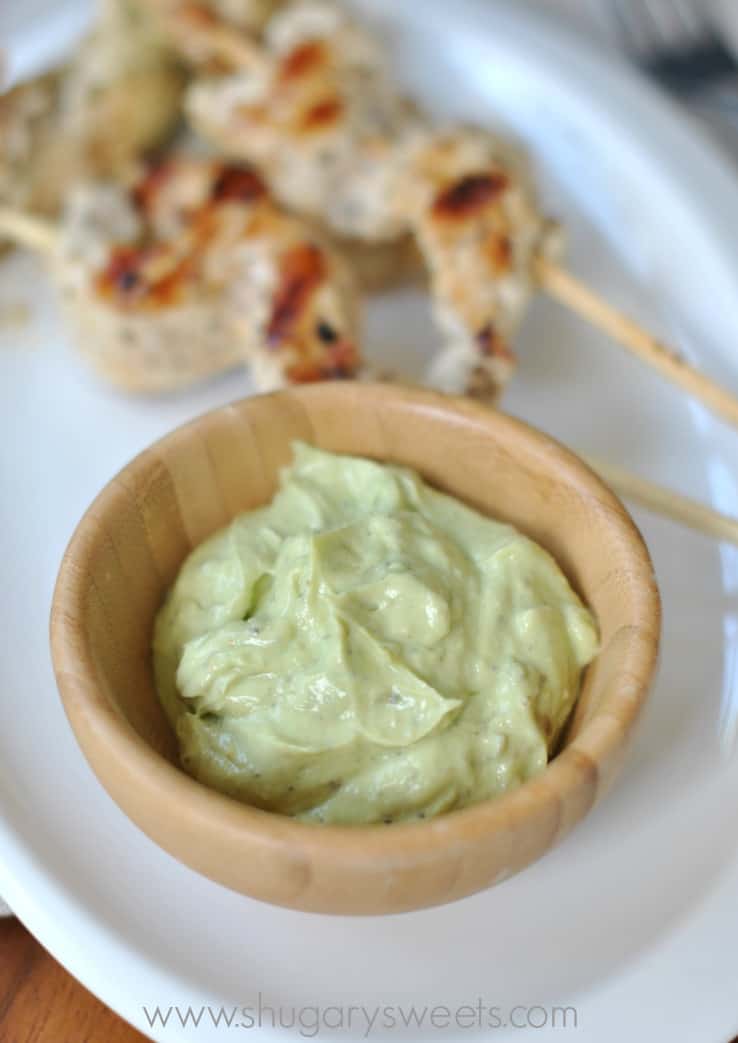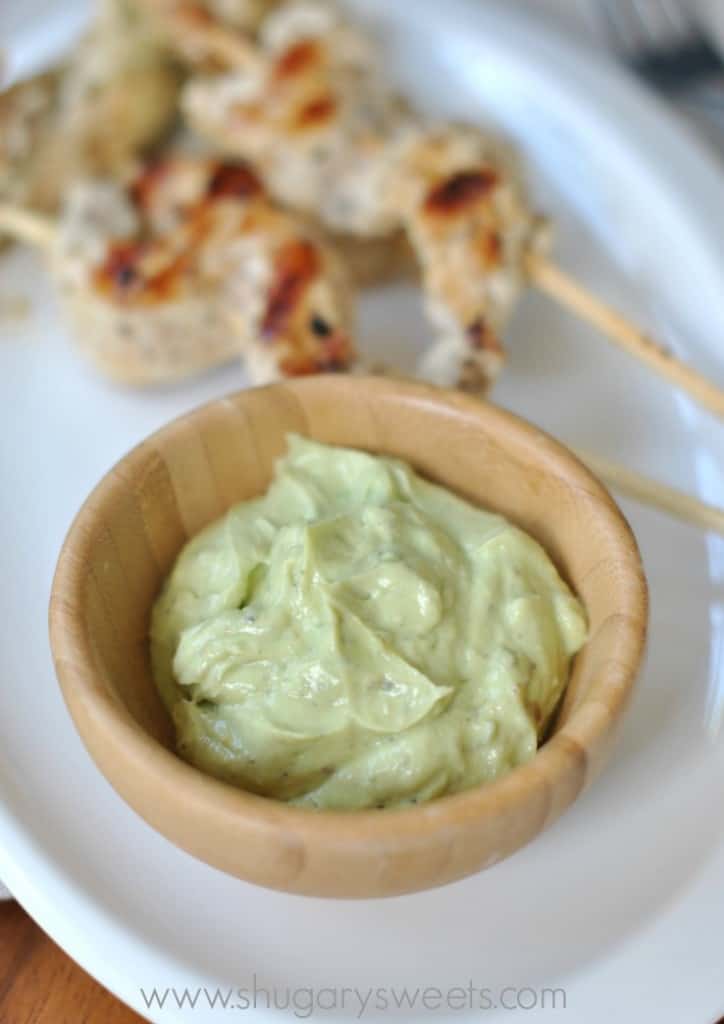 Pumpkin obsessed?
Pumpkin Cheesecake Cake: this is a must try!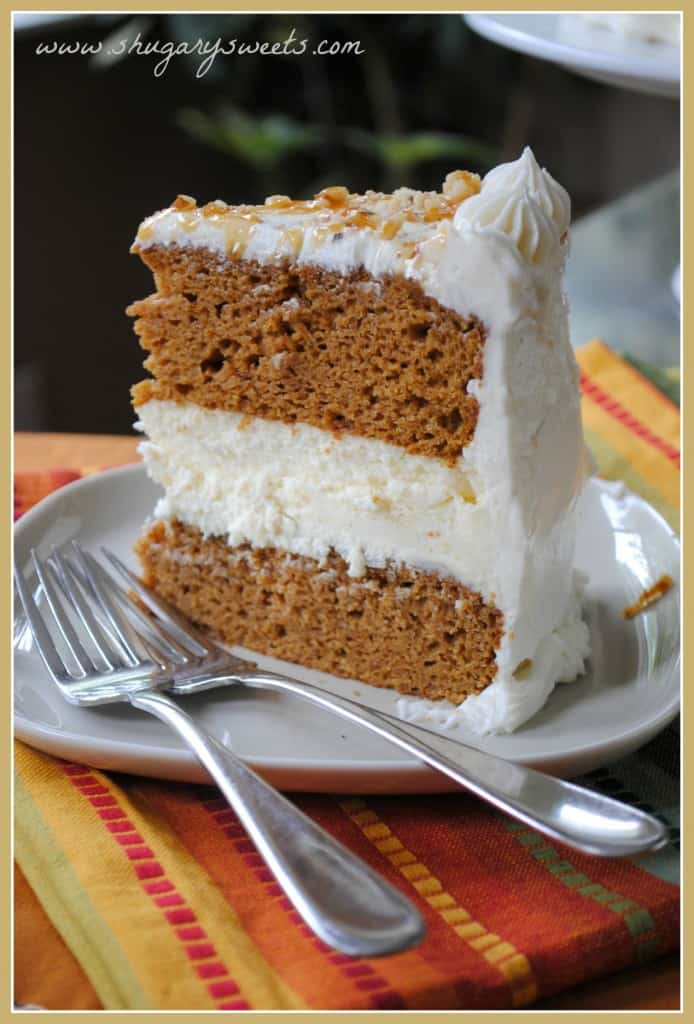 Connect with Shugary Sweets!  
Facebook | Twitter | Google+ | Pinterest | instagram | Bloglovin'
**This is a sponsored post on behalf of the American Dairy Association, Mideast. I was compensated for my time, however all opinions expressed are 100% my own!