Get a taste of summer with this refreshing Pina Colada Smoothie. Packed with flavor and protein, it's the perfect workout recovery drink!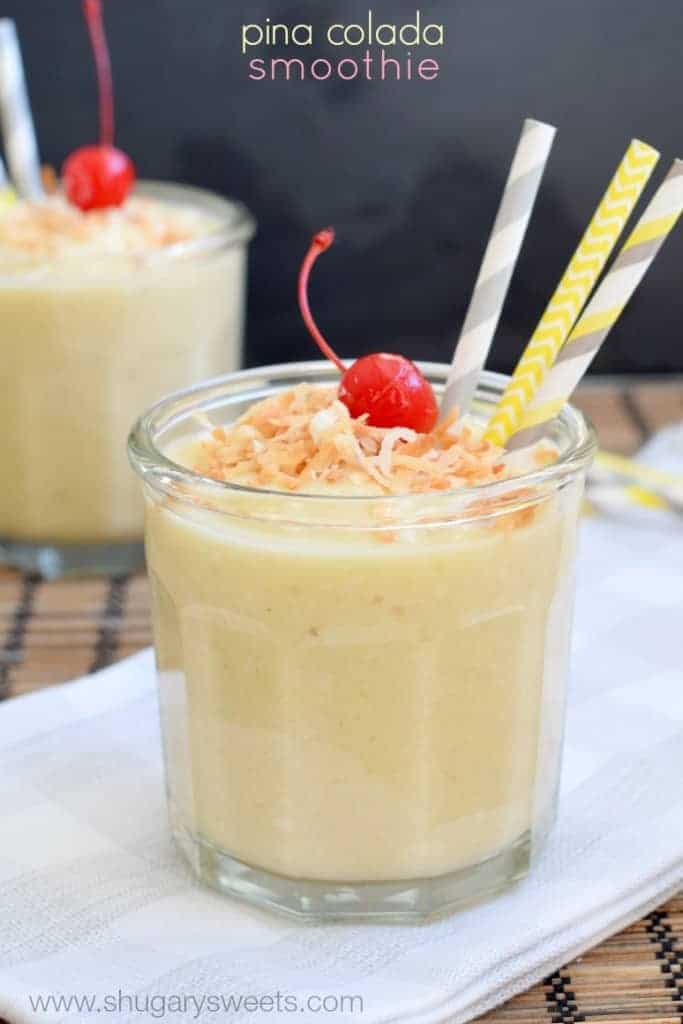 There is something about January that makes me crave coconut. The holidays are over….so say goodbye to eggnog, peppermint, and pumpkin.
But January? It strikes me as a month that calls for coconut. Could be the girl scouts selling my favorite samoa cookies. Or it could be the crisp white snow we have piled up outside.
This year I'm determined to use my Fitbit Flex every day. AND hit my goals of 10K steps a day!
So, last week, I layered on the winter gear and took a hike outside. (If you follow me on instagram you may have seen.) The air was cool (25 degrees F) and the ground was covered in snow. But what normally takes me 30 minutes, took me an hour. I had to stare at the ground to make sure I wasn't going to slip on ice.
By the time I returned home, my legs were completely numb.
And, then something horrible happened. I logged onto my fitbit app on my phone, and realized my fit bit wasn't working. In my head I know those steps count…but OMG they didn't count!
Anyone else have this happen to them? I don't know why it bothers me, but I hate it when my steps don't count, or I forget to wear my fitbit. So strange. I know. Not only did they not count, but I had to order a new Fitbit!
In other news, I've got another delicious smoothie recipe for you guys!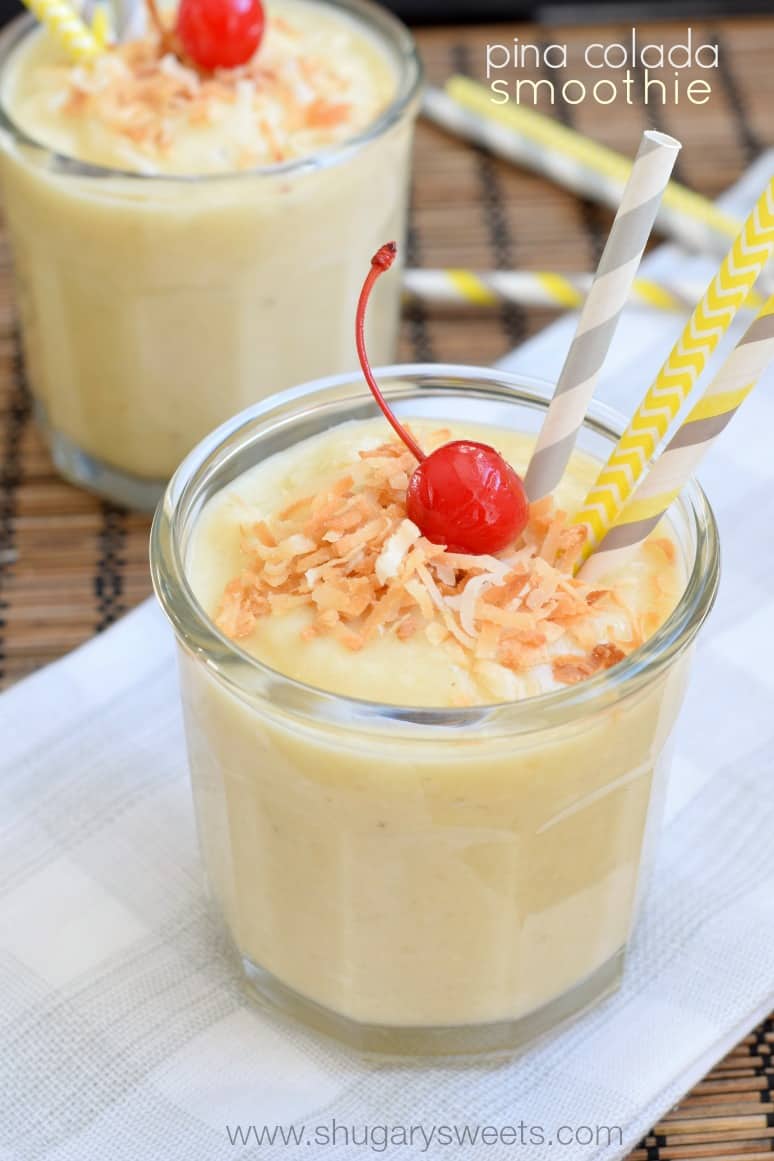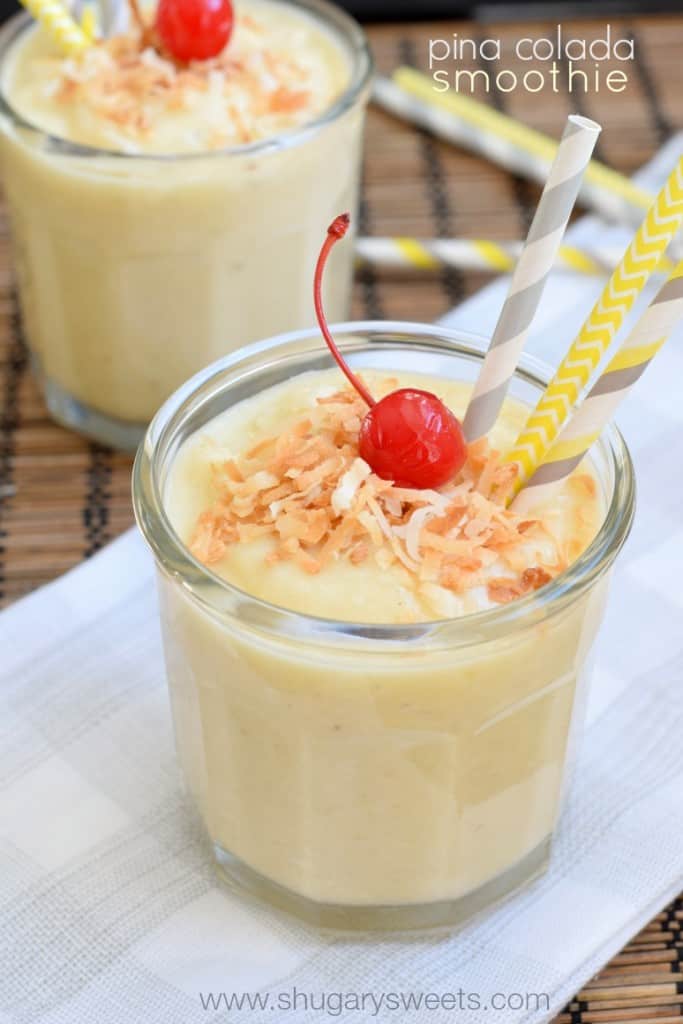 This one takes the tropical summer drink, Pina Colada, and puts a healthy twist on it!
I added some rum flavoring (you can buy it at most grocery stores near the vanilla extract or on Amazon.
I also toasted some coconut to put on top. I can eat toasted coconut like it's candy! It's easy to make too!
How to toast coconut
Lay your shredded coconut on a baking sheet and bake in a 375 degree F oven for about 5-7 minutes, stirring once halfway through.
Cool and store in airtight container for about 5 days. Great for putting on oatmeal, smoothies, cereal, or just eating plain! Or garnish the rim of a cup of Horchata mexican drink.
I add in a big scoop of my favorite protein powder (vanilla) to my smoothie. Not only does it add a creamy factor, but it adds the protein my body desperately needs after a workout! What healthy choices are you making today?
Love Smoothies? Me too!
Cranberry Orange Smoothie: creamy, delicious, HEALTHY!
Green Monster Smoothie: don't let the color turn you off. This tastes fresh and fruity!
Banana Split Smoothie: so thick and creamy you will think it's a milkshake. Surprise! It's healthy.
More Cake Recipes