Pecan Eggnog Cookies will be all the rage at your next cookie exchange. Delicious, melt-in-your-mouth cookie cups have eggnog and pecans baked into every bite!
Have your eggnog and eat it too. Add these Eggnog Truffles and this Eggnog Cheesecake Cake to your Christmas baking list!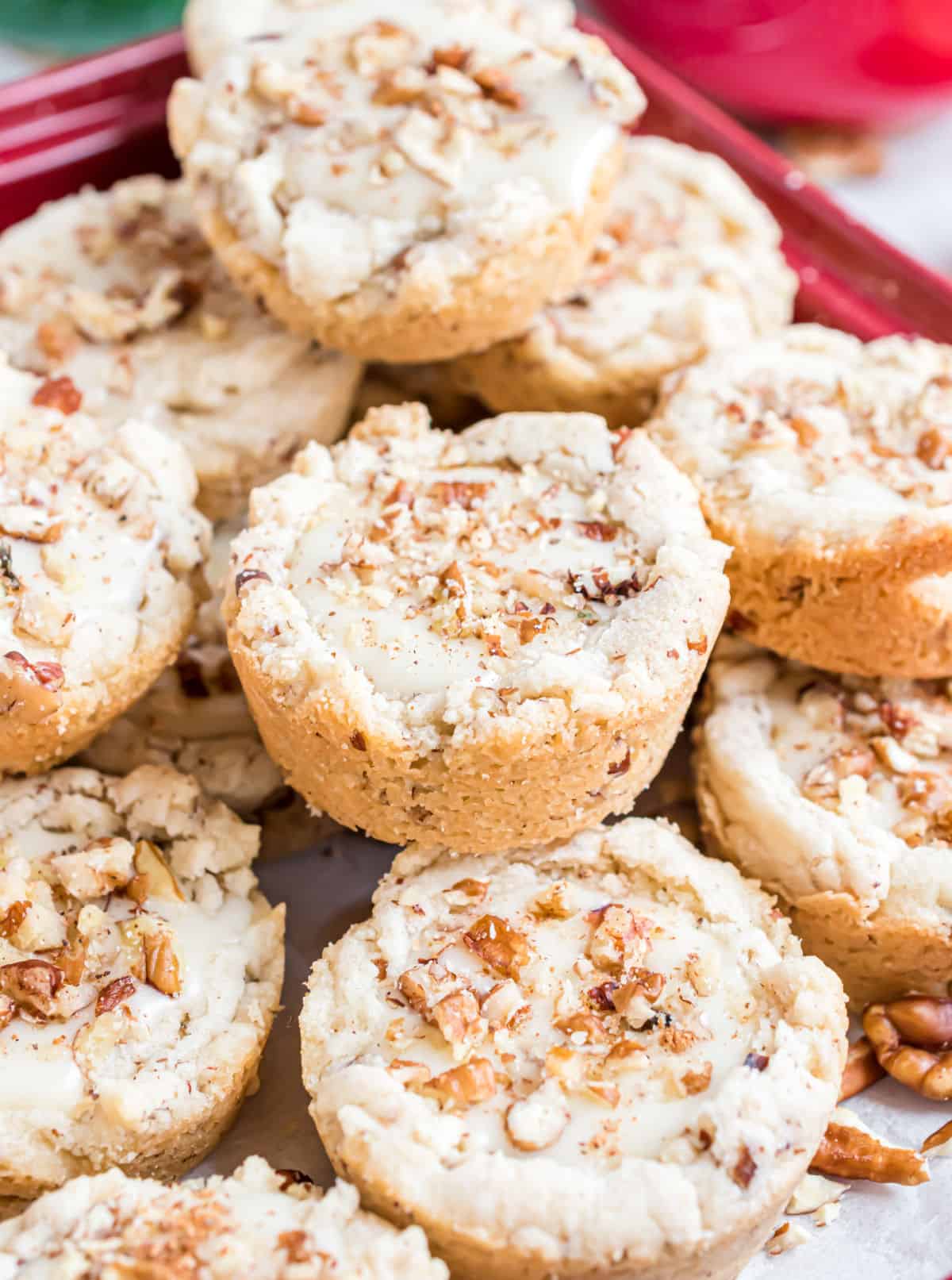 Why this Recipe Works
In a sea of sugar cookies and peppermint bark, these Pecan Eggnog Cookies are guaranteed to stand out at the holiday party!
These holiday cookies are made with real eggnog and rum flavoring.
Crunchy pecans make them even better! They'll remind you of pecan sandies!
A dollop of glaze and sprinkle of nutmeg adds the finishing touch.
I love the pairing of buttery cookies, nutty pecan flavor and the star of the show: Eggnog!
Ingredient Notes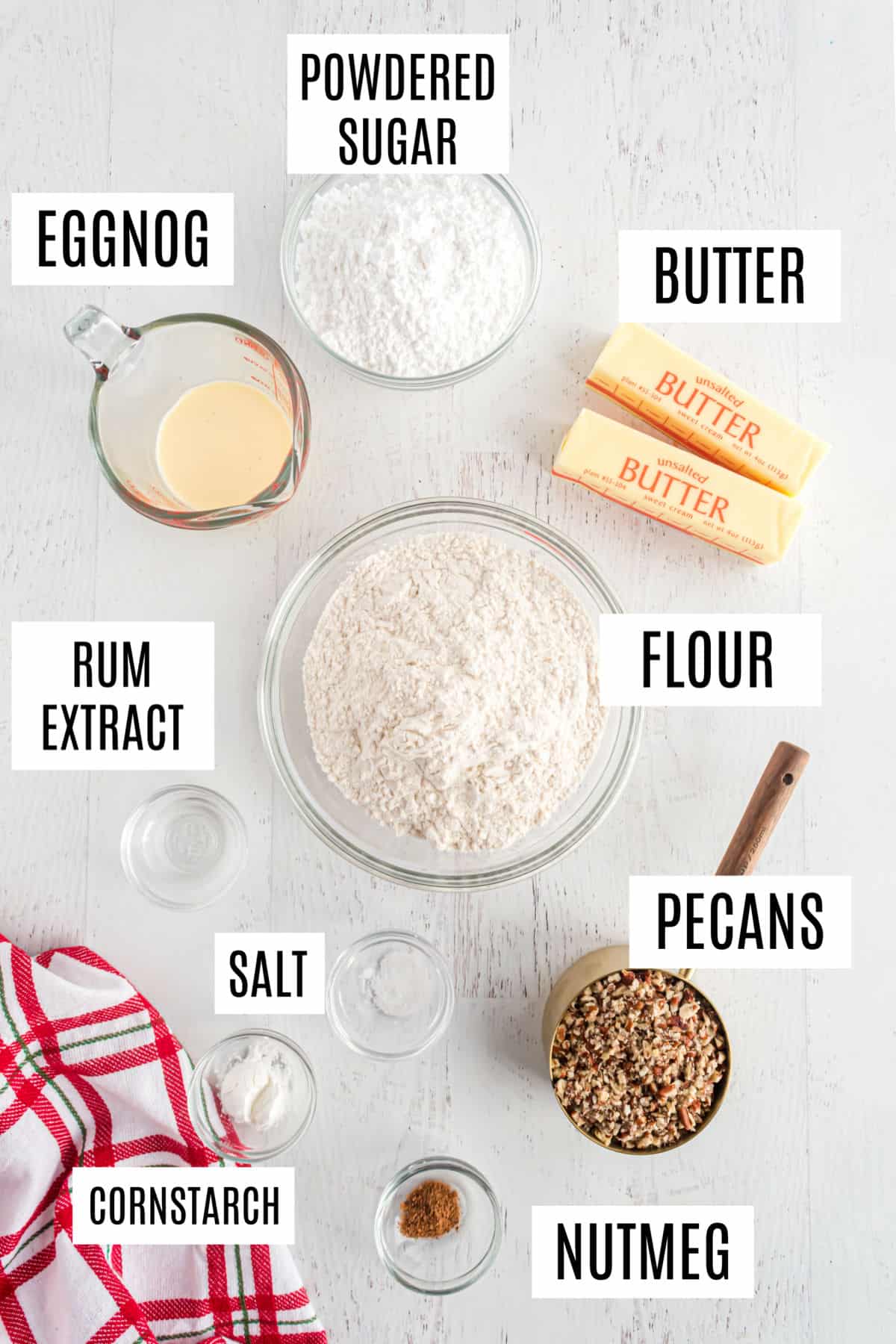 Eggnog – Any store bought carton of eggnog works perfectly here. Or use our homemade eggnog recipe.
Rum extract – This handy ingredient gives the eggnog cookies a rich rum flavor without making them taste like alcohol.
Cornstarch – We add a small amount to the dry ingredients to make the cookie cups thick and perfectly soft.
Easy Instructions
Beat together the eggnog cookie dough ingredients and fold in the chopped nuts. Drop the dough into a mini muffin pan and bake.
While the cookies cool, make the glaze. Top each cooled cookie with a teaspoon of glaze, then sprinkle nutmeg and more chopped nuts on top.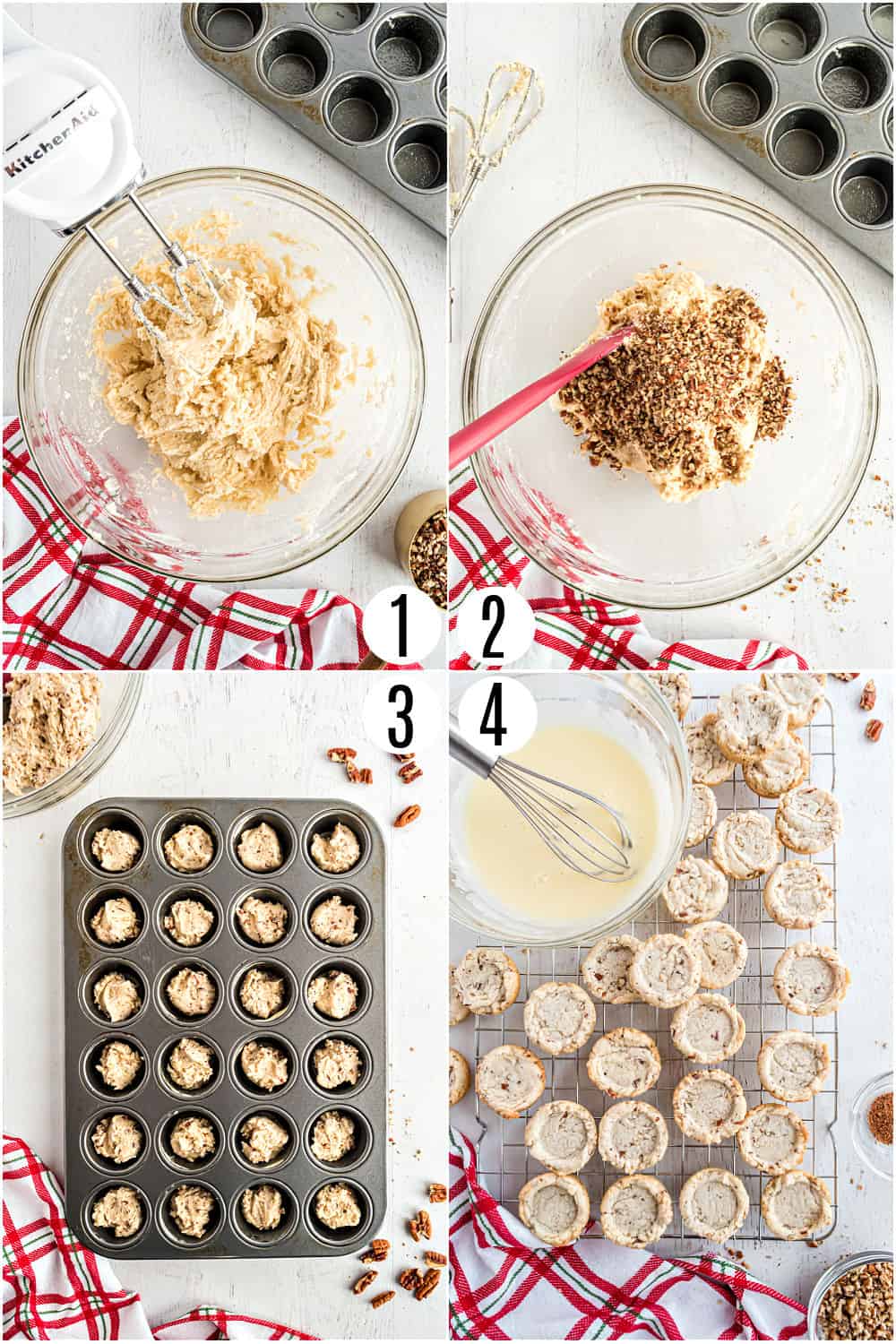 Tips and Tricks
Use a tart shaper (or your thumb) to make an indent in the top of each cookie as they come out of the oven.
Let the eggnog glaze set for about 15 minutes before serving these pecan cookies.
Store cookies in an airtight container in the refrigerator. Enjoy within one week for best taste.
Let butter soften at room temperature before using for easiest mixing.
Have leftover eggnog in the carton after making these? Make some Eggnog Fudge too!
Toast the pecans for best flavor!
Freeze Cookies. Use my tips on how to freeze cookie dough for later.
Recipe FAQs
Do these cookies taste like rum?
No, they don't. The rum flavoring helps bring out the taste of the eggnog but it doesn't give them a distinct rum taste.
Is rum flavoring the same as rum extract?
No, but it works similarly in many recipes. Rum extract is made from real rum, while rum flavoring (or imitation rum extract) is usually made with artificial flavors. Either one can be used in this recipe.
Can I make this recipe with nondairy eggnog?
I haven't tested this recipe with dairy free eggnog, but it should work just fine. If you try it, let me know how it comes out!
I only have salted butter. Can I still make these cookies?
Yes, you can! If you opt to use salted butter, I would reduce the amount of added kosher salt in the dough.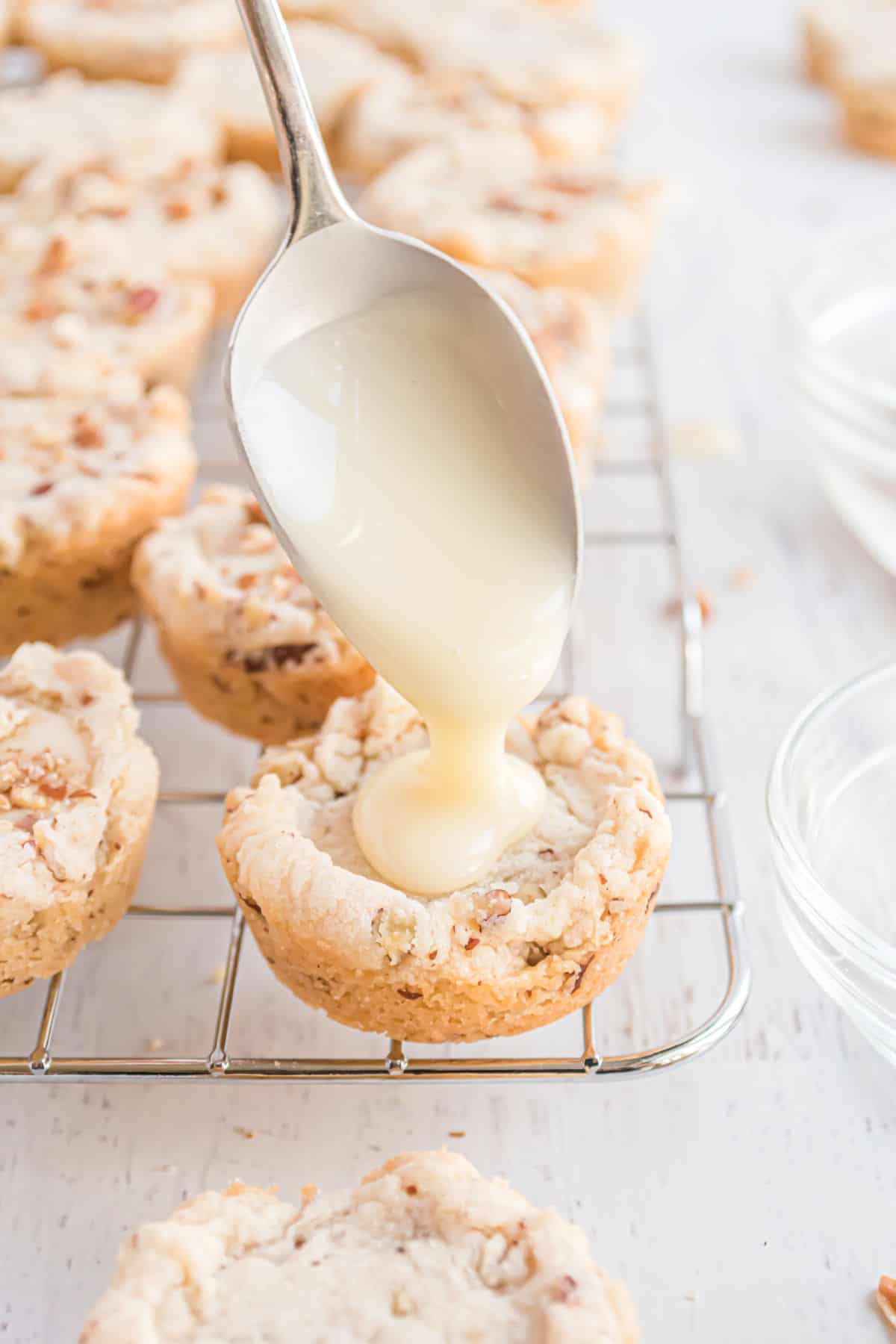 These Pecan Egg Nog Cookies are full of holiday cheer! Topped with nutmeg and crunchy nuts, they're the perfect addition to your Christmas cookie trays.