Two layers of homemade spice cake with an eggnog cheesecake filling. This Eggnog Cheesecake Cake is topped with a creamy eggnog buttercream frosting!
If you LOVE eggnog, be sure to try these delicious Eggnog Cupcakes. Or whip up an Eggnog Latte to relax by the fire with a holiday movie!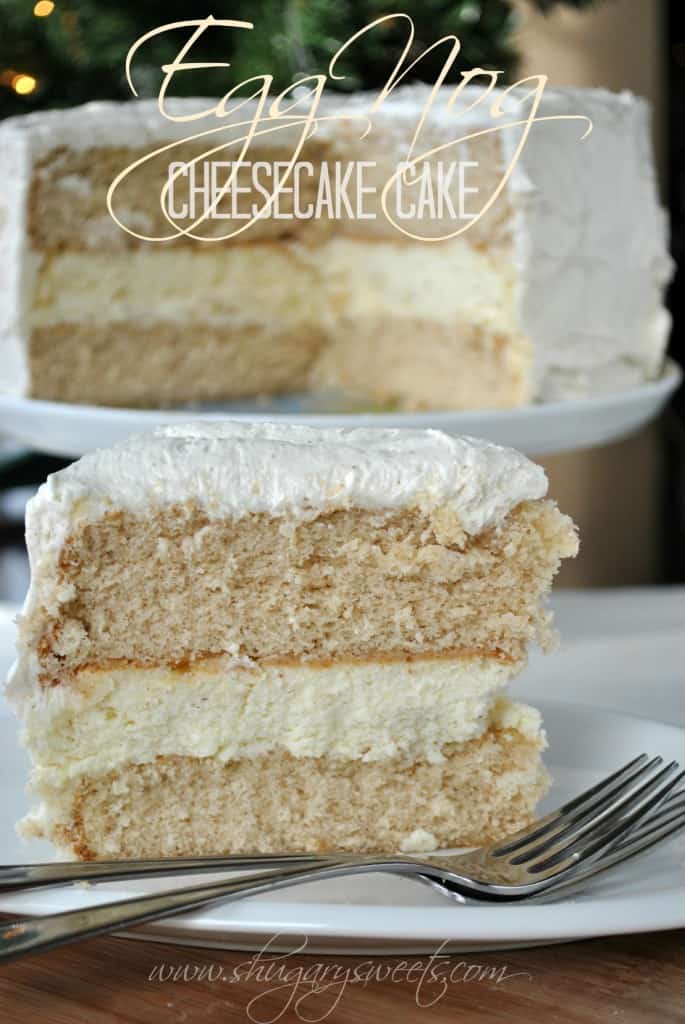 I'm obsessed with making these cheesecake cakes. And it was only necessary to make an eggnog version. With a homemade spice cake. And eggnog buttercream frosting.
This cake is creamy, and spicy, and just plain delicious. I wish you all could have a little taste!
How to make an Egg Nog Cheesecake Cake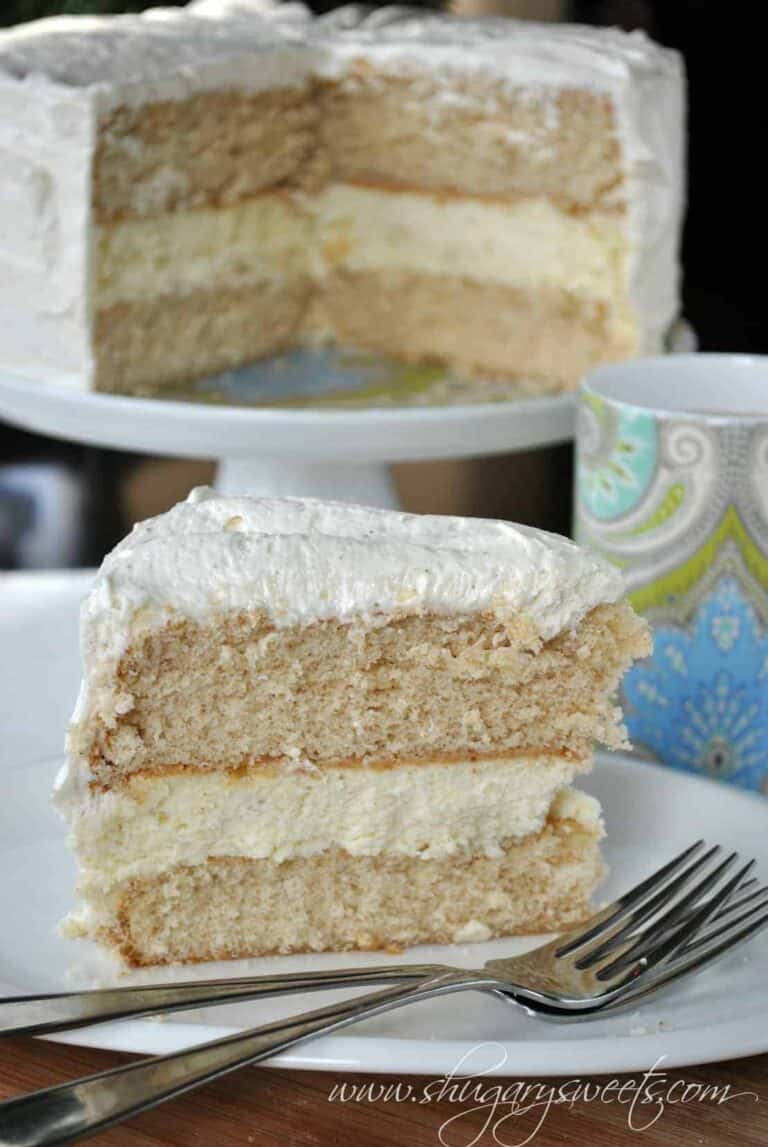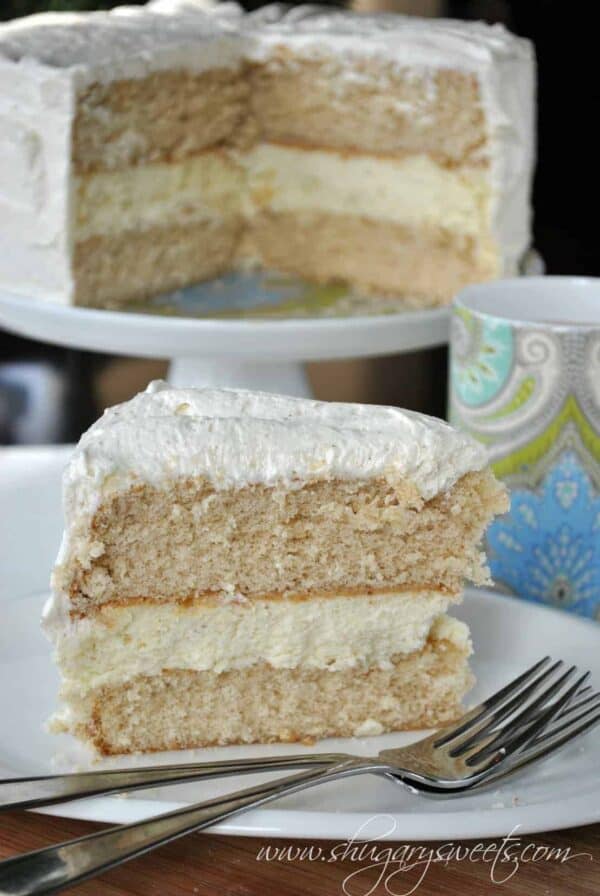 Anyone who has made cheesecake and layer cakes separately can make a cheesecake cake!
The biggest difference between regular cheesecake and the cheesecake used in my favorite cheesecake cake recipes is that there is no crust on the bottom of the cheesecake. The bottom cake layer is your "crust" here!
When I make this Egg Nog Cheesecake Cake, I like to make the cheesecake first. It bakes at a lower temperature, so it is easier to increase the oven temperature for the cake after the cheesecake is done than vice versa.
Let the cheesecake layer chill in the freezer for at least 2 hours before assembling the cake. Keeping it nice and cold keeps the cheesecake from getting too soft while frosting the cheesecake cake.
More Cheesecake Recipes