These Eggnog Cupcakes are made from scratch with my favorite spice cake and topped with creamy eggnog frosting. The perfect holiday treat!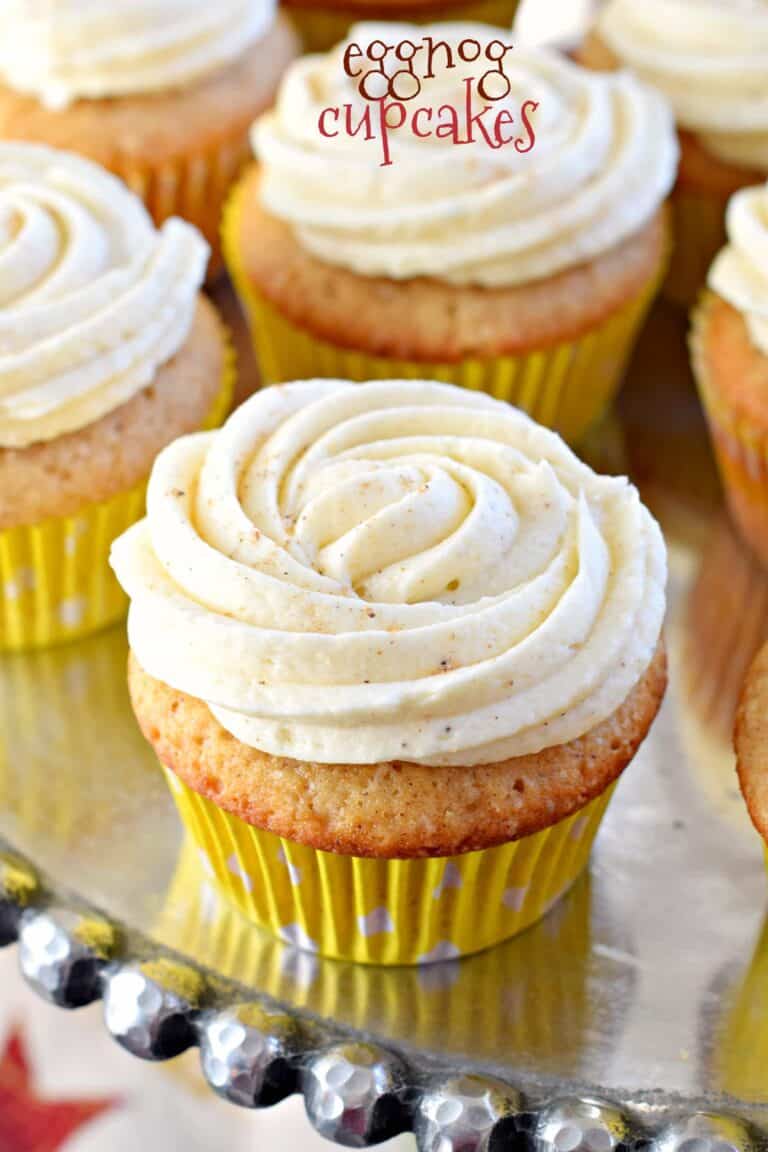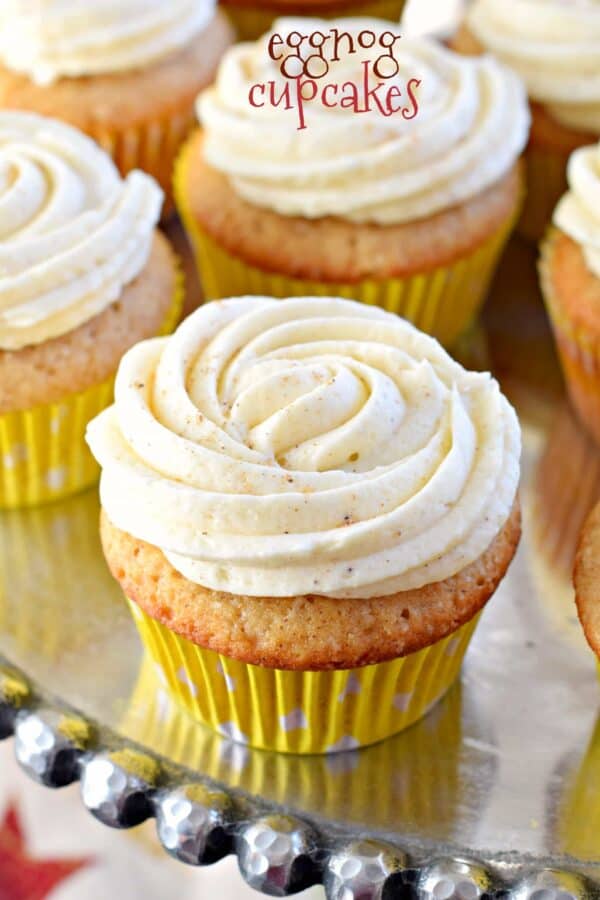 My family thinks they love eggnog. I mean, starting this time of year, they say "don't forget to buy eggnog." And then I buy 3 quarts of it and it sits there….for the entire month. Apparently I am the only TRUE eggnog lover in the house.
My kids love the tradition of eggnog. We pour ourselves a glass every Christmas Eve, before opening presents to each other, and reading the Night Before Christmas. Even that night, I find half full glasses of eggnog on the table after they have all lumbered up the stairs for bed. As the TRUE eggnog lover, I guzzle every last sip, backwash and all. Because I know it won't be long before it disappears from the grocery store and I'll be left waiting 11 months to enjoy it again!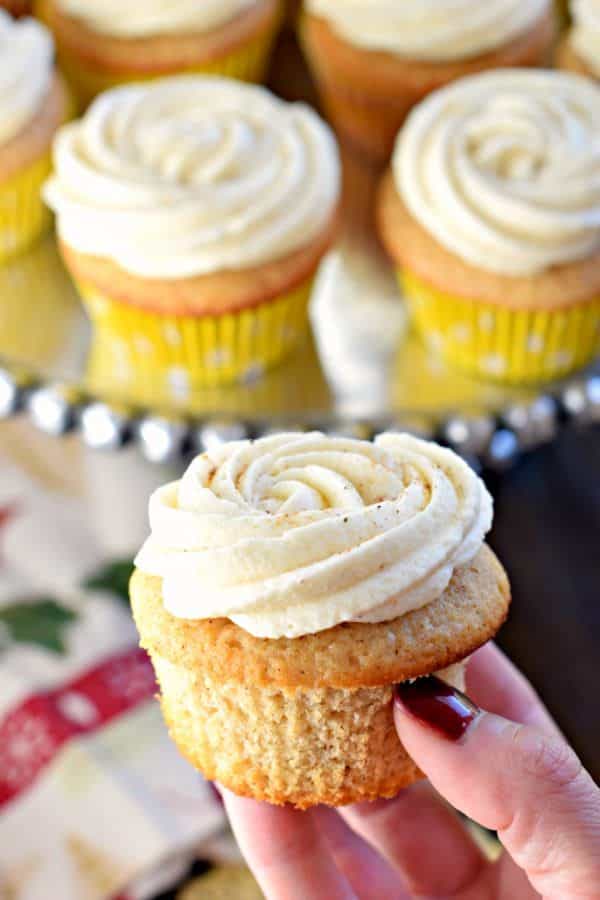 One thing I love to do with all the eggnog I buy is make treats. Everyone loves eggnog flavored food, haha. Including these eggnog cheesecake bars. YUM.
Today, I've made Eggnog Cupcakes. Using my favorite homemade spice cake recipe, I topped these cupcakes with a sweet, creamy Eggnog Frosting! So good you guys.
So tell me, do you have a love or hate for eggnog? And, have you ever made your own? I haven't done that yet….