Decadent and delicious, these Copycat Hostess Cupcakes taste just like the original–only better! Fudgy cupcakes with a creamy filling and classic squiggle on top make everyone feel like a kid again.
Craving chocolate? Add our Copycat 3 Musketeers Candy recipe to your list next.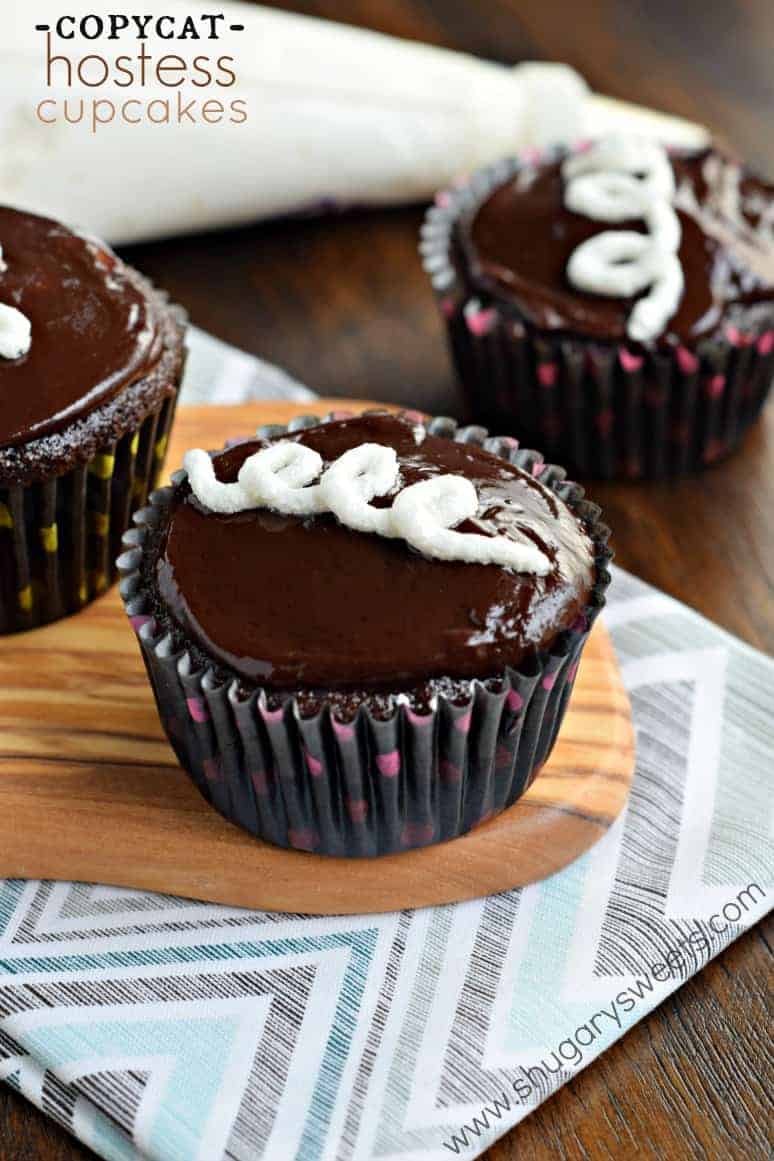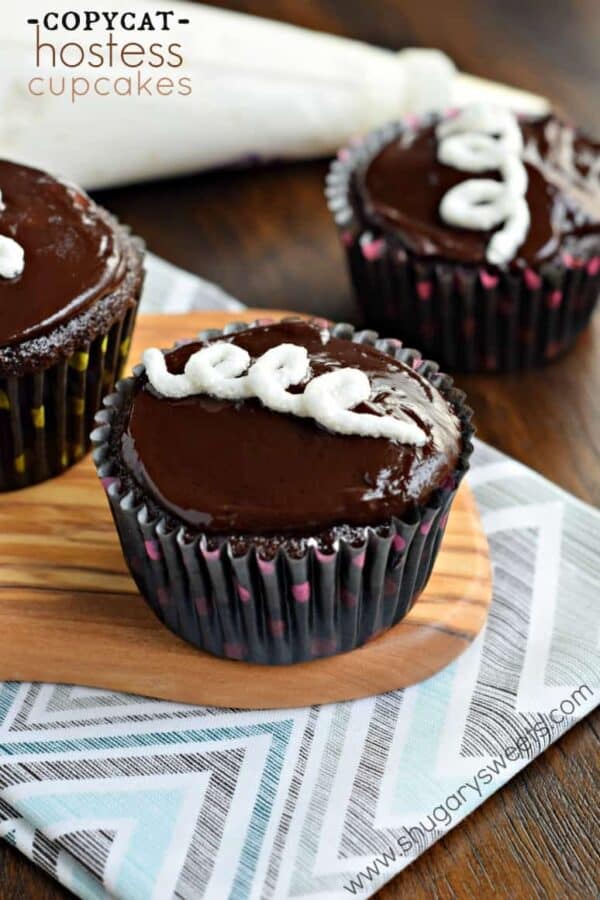 Why this Recipe Works
I love Hostess cupcakes. I admit it.
As a kid, I loved opening up the plastic wrapper and taking a big bite from that sweet, cream-filled cake.
And I still love the taste, even now. What I don't love? The ingredient list. Holy preservatives, Batman!
Starting with a basic Chocolate Cupcake Recipe, I was able to bake perfect copycat Hostess cupcakes to share with my kids!
An egg-white based vanilla filling piped into the center of each cupcake makes them taste exactly like the original. Of course, I also topped them with a rich chocolate ganache!
Copycat Hostess Cupcakes were a smash! My family got a delicious treat and I got to indulge in some childhood nostalgia. Everyone wins.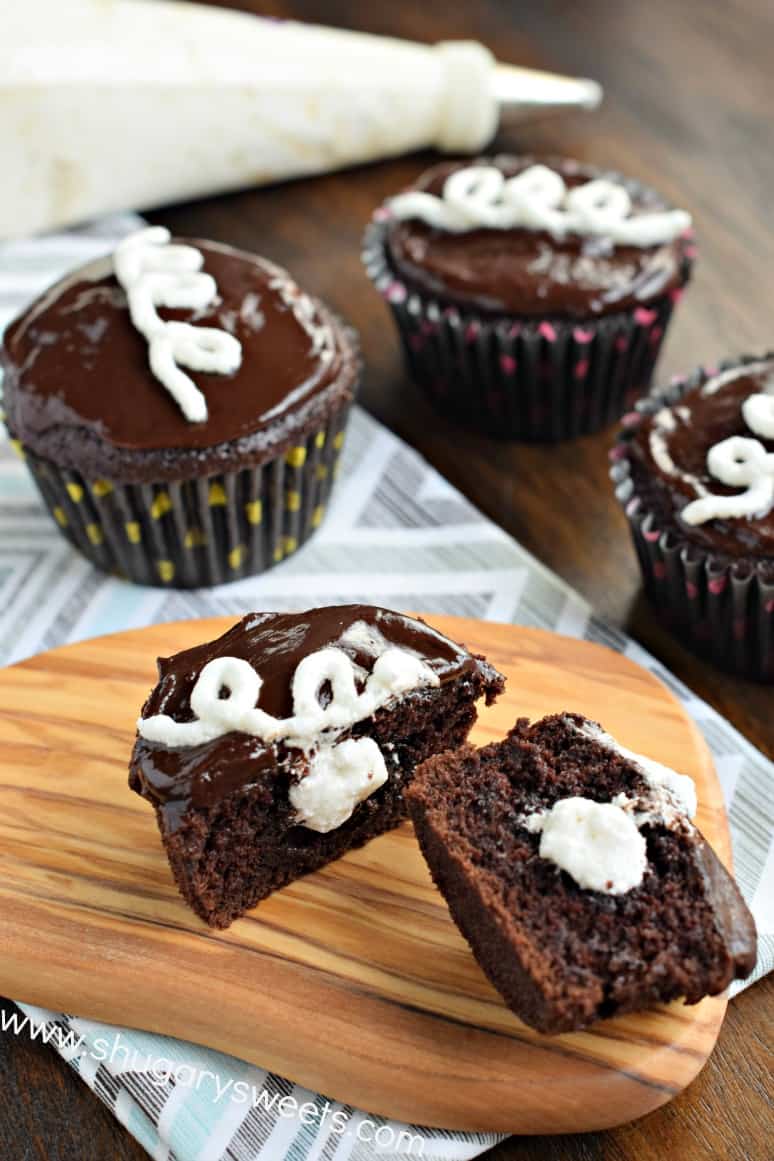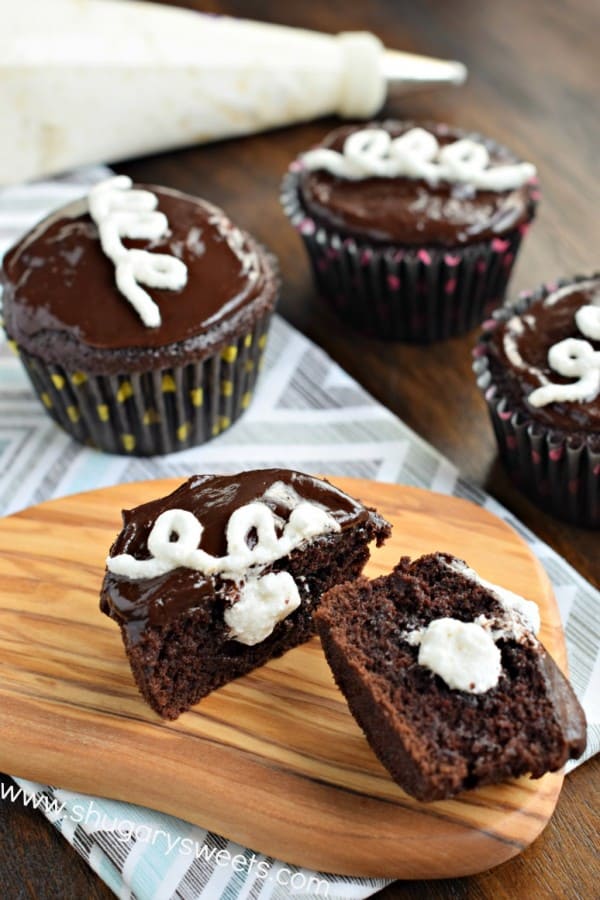 Ingredient Notes
Cocoa powder. Use a good quality dark or Dutch-processed cocoa powder for best flavor. I love Ghirardelli, Hershey's Special Dark and Rodelle brands.
Vanilla extract. Make sure to choose pure vanilla extract, not imitation flavor. If you have a batch of Homemade Vanilla Extract handy, it's perfect in these cupcakes.
Light corn syrup. Corn syrup is necessary to achieve the correct consistency of the cream filling. Do not use dark corn syrup here. It will alter the texture and flavor.
Bittersweet chocolate. This gets melted with cream to create a luscious ganache. Chocolate with at least 60% cocoa is preferred.
Easy Instructions
Copycat Hostess Cupcakes only take a tad more effort than regular frosted cupcakes.
STEP 1. Bake the cupcakes
Mix together the dry ingredients in a large bowl. Add eggs, vanilla, milk and oil then stir to combine.
Slowly pour boiling water into the batter, stirring continuously. Divide the batter into a lined cupcake pan.
Bake for 22 to 25 minutes. Let cool completely.
STEP 2. Add Cream filling
Fill a saucepan with water and bring it to a boil. Add the filling ingredients to a heat safe mixing bowl. Place bowl over the pan of boiling water.
Use a hand held mixer to beat until the mixture looks thick and fluffy.
Transfer the filling to a frosting bag. Place the tip of the frosting bag in the center of a cooled cupcake and squeeze in the filling. Repeat for all cupcakes.
STEP 3. Ganache frosting
Heat cream and butter until warm. Stir in chopped chocolate until melted and smooth.
Spread a thin layer of ganache over each Hostess cupcake. Swirl remaining filling over the top of frosted cupcakes for the finishing touch.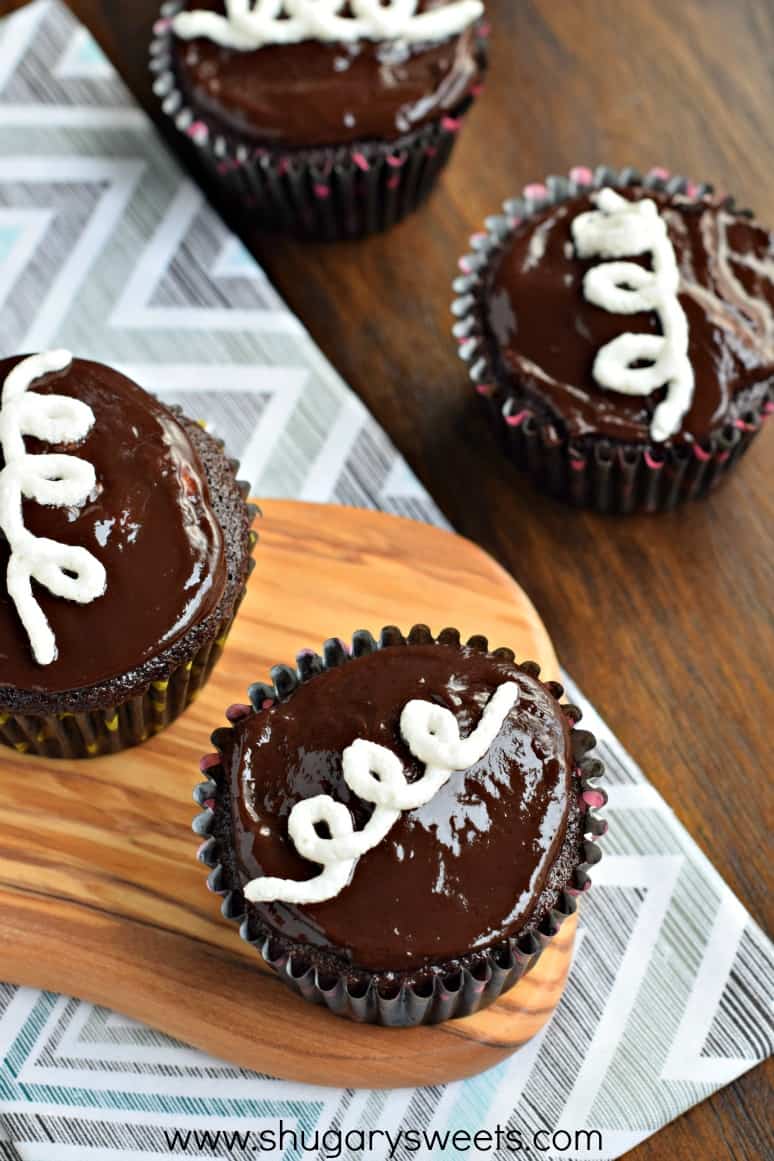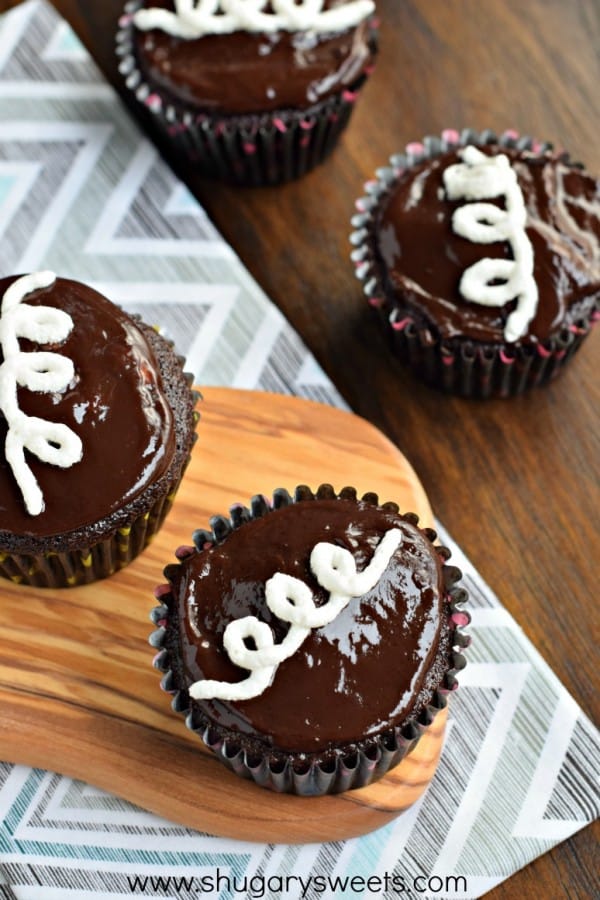 Tips and Tricks
Filling cupcakes without a frosting bag. No bag? No problem. Cut a small cone shape out of the top of each cooled cupcake. Spoon some filling into the cavity, then place the cone over it to reconstruct the cupcake.
Use boiling water. The water should be at a full rolling boil before adding to the batter. This helps create a smooth batter with no lumps.
Want a richer chocolate flavor? Use hot coffee! Add hot brewed coffee instead of boiling water to the cupcake recipe. It gives the copycat Hostess cupcakes a stronger cocoa taste.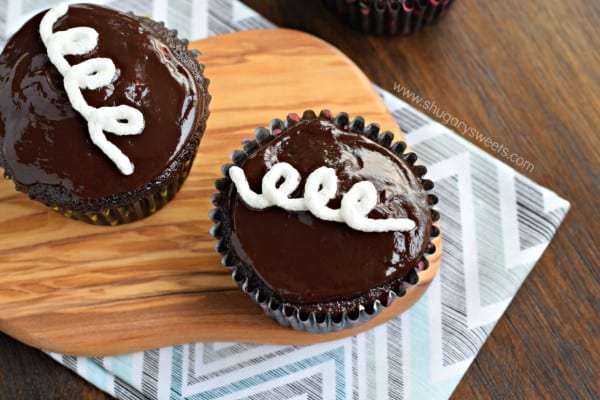 Recipe FAQs
How can I tell when the cupcakes are done baking?
I swear by the "touch test" to determine when cupcakes are done. Press your index finger gently into the center top of a cupcake. If it springs back right away, it's done! If it stays indented, give it more oven time.
My cupcake batter is very thin. What did I do wrong?
You didn't do anything wrong! This batter is supposed to be thin. Fill the cupcake pan with it and put it in the oven. You'll see.
How do you store these cupcakes? Do they need to be refrigerated?
Store copycat Hostess cupcakes in an airtight container at room temperature. Enjoy within 3 days for best taste. They do not need to be refrigerated.
More Copycat Recipes
Copycat Hostess Cupcakes have all the nostalgia of the packaged treat, without the preservatives. Kids and adults alike love these chocolate-y snack cakes with a creamy swirl on top!