Easy recipe for No Bake Chocolate Oatmeal Cookies! The peanut butter with chocolate and oats gives these cookies so much flavor!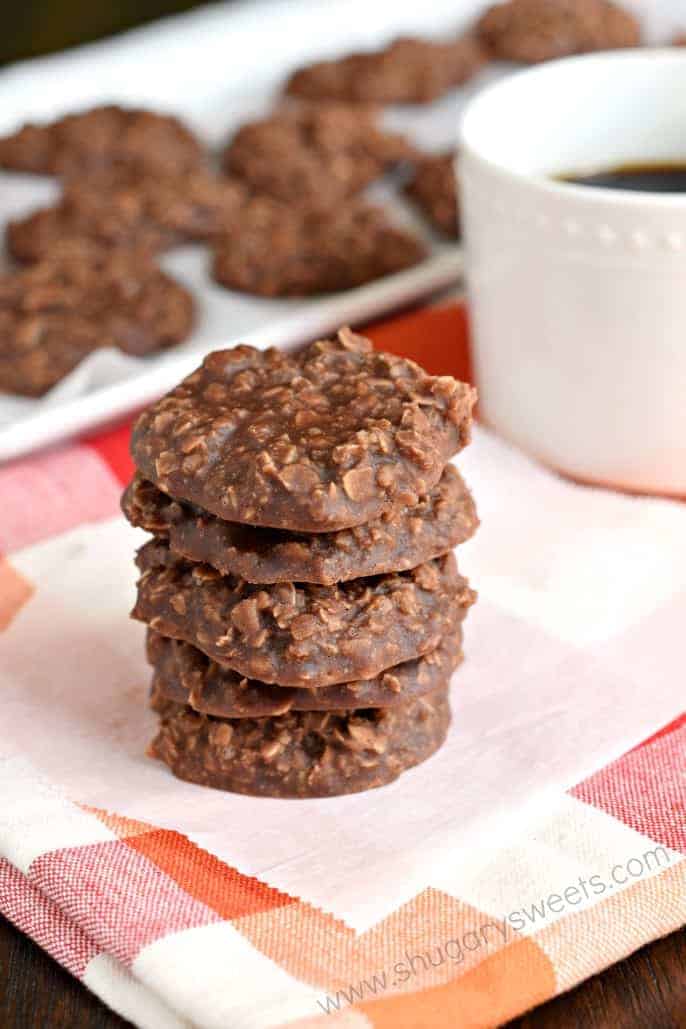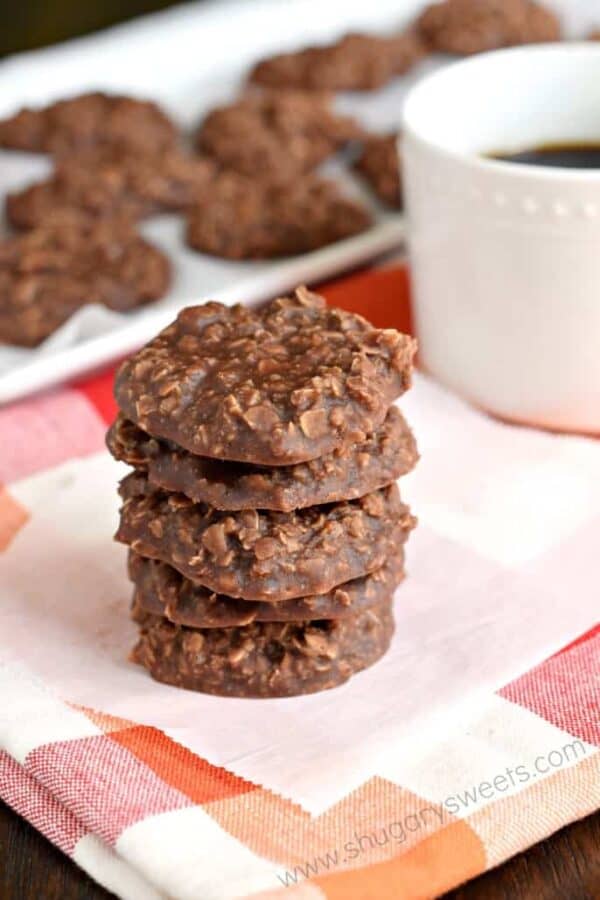 Click HERE to save recipe to pinterest!
For as often as I make these No Bake Chocolate Cookies, I'm shocked that I don't have the recipe on the blog already. I mean, sure I have a nutella version, an espresso flavor, and no bake oatmeal scotchies….but no classic to be found.
As my kids are getting older, I'm trying to make sure that they can handle life on their own. You know, do laundry, dishes, and cook for themselves. And while some of my kids are better in the kitchen than others, I have one child (hi Tessa) who no matter what she attempts, it doesn't work out.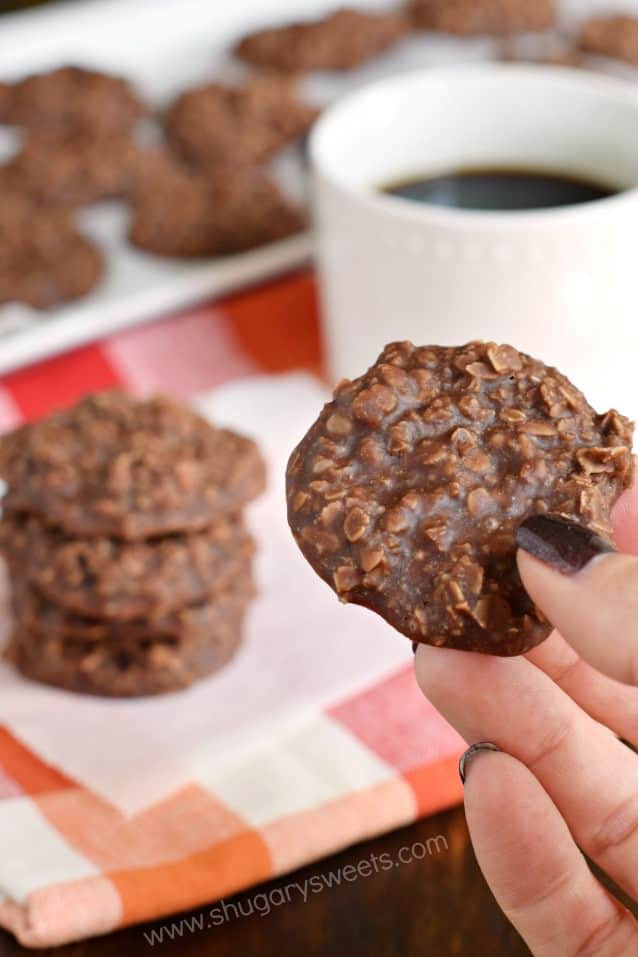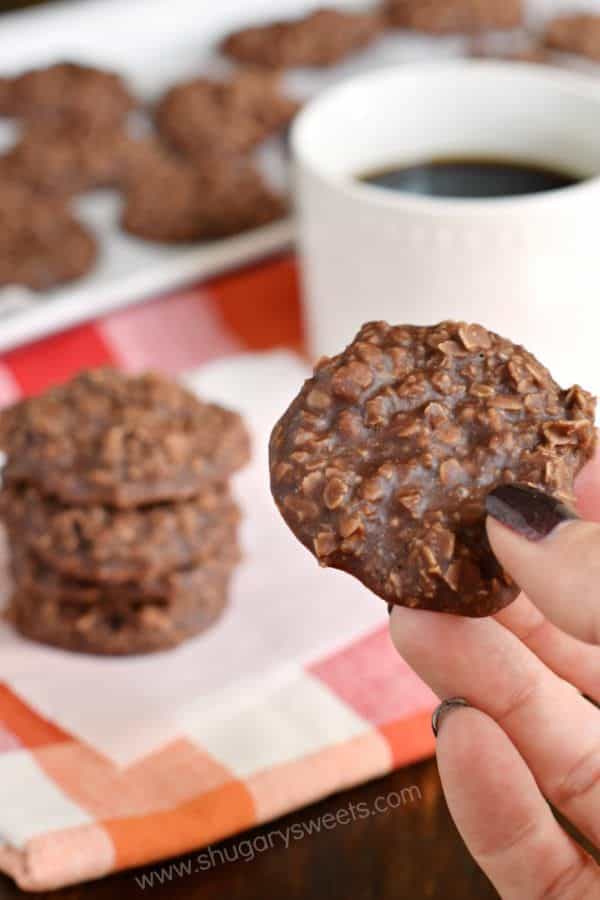 Take these No Bake Chocolate Cookies for example. She burned them. Yes. BURNED them.
The first time she attempted to make them on her own, she overcooked the mixture on the stove. Smoke detectors were going off. The burnt smell of chocolate lingered. And there were no cookies to be eaten that day.
She can make a mean bowl of Ramen and a spot on PB&J sandwich, so I guess she's ready for college life one day, haha!!
I have a few years to help her master some kitchen skills, and one day she will master these NO BAKE cookies too. Stay tuned!
How to make no bake Chocolate Oatmeal Cookies:
First, have all your ingredients measured and ready. This comes to a boil quickly, and sets up quickly. Also, lay out your parchment paper on your counter before beginning.
Next, over medium heat, you'll combine the sugar, cocoa, milk, and butter. You'll bring that to a full boil. Boil for only ONE MINUTE.
Immediately remove from heat and add in the vanilla, salt, peanut butter, and oats. Stir until combined.
Working quickly, drop by large tablespoon onto your parchment paper (I use two spoons). Allow to set, about 20 minutes. Try to not EAT it all as it sets, haha!
Store in airtight container at room temperature. ENJOY.
PRO TIP: You can even make No Bake Peanut Butter Cookies without the chocolate. They're quite tasty, especially if you toss in the Reese's Pieces!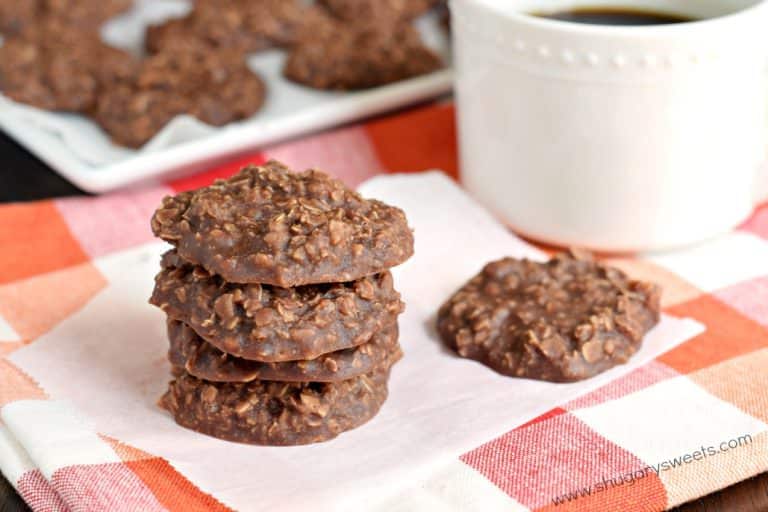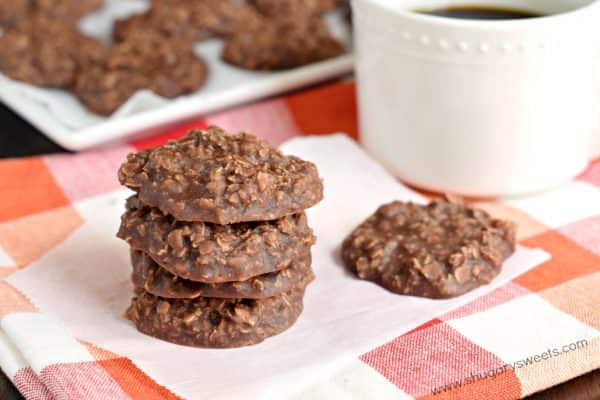 Love making easy, No Bake desserts? Here are a few of my favorites: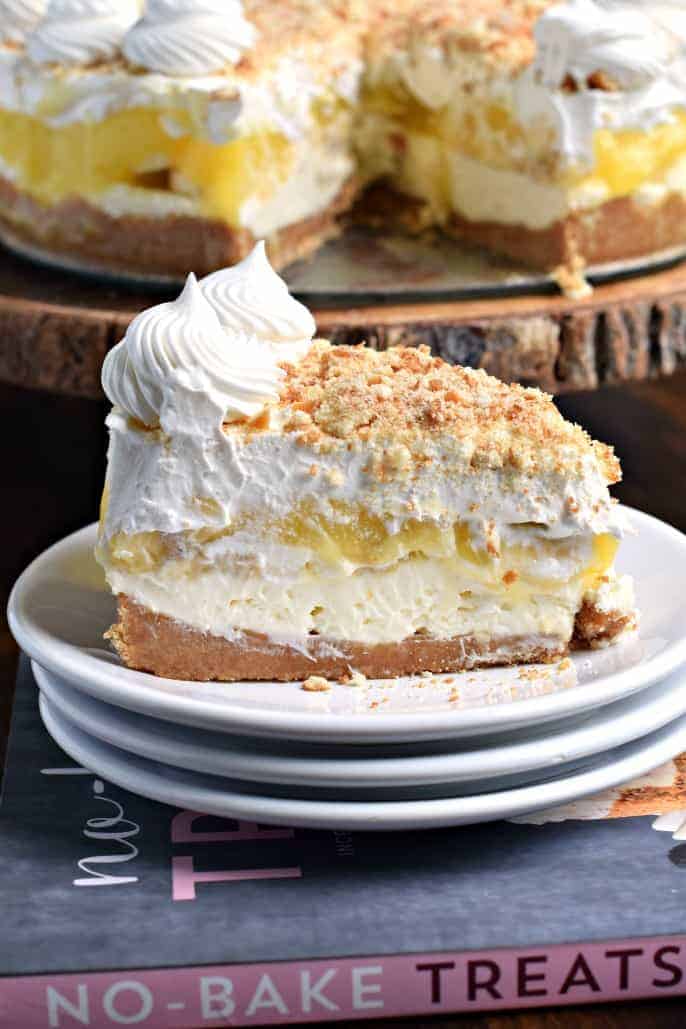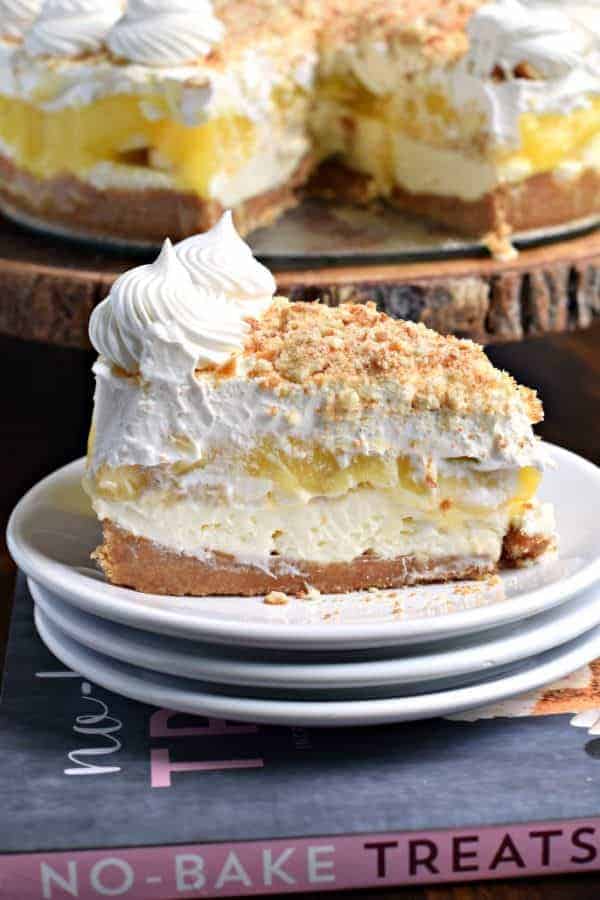 No Bake Banana Cream Cheesecake: one of the best desserts I've ever eaten!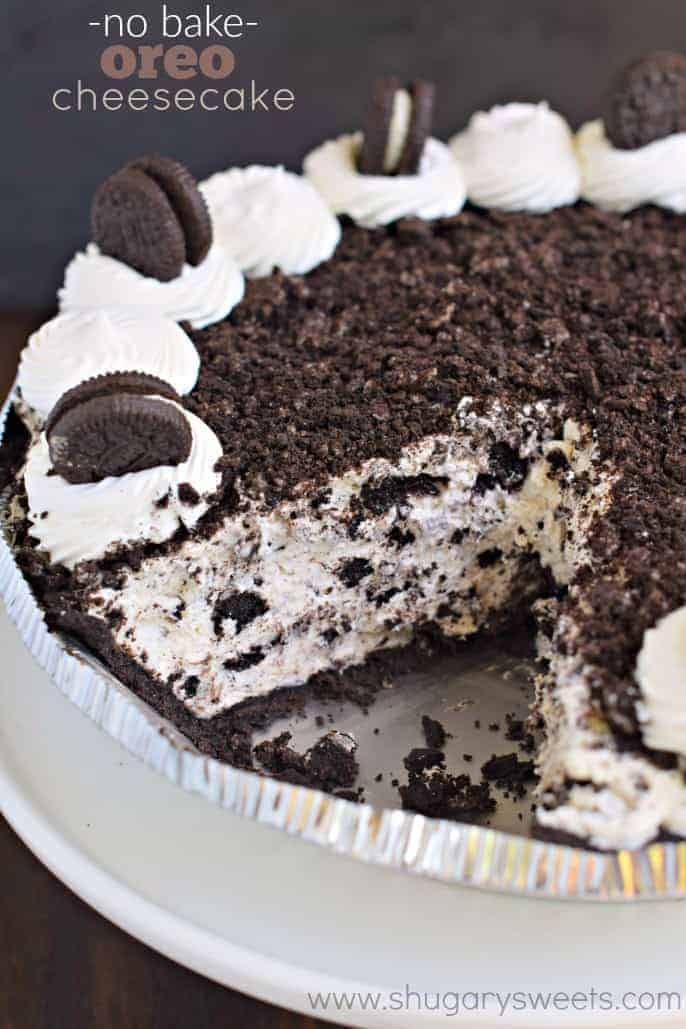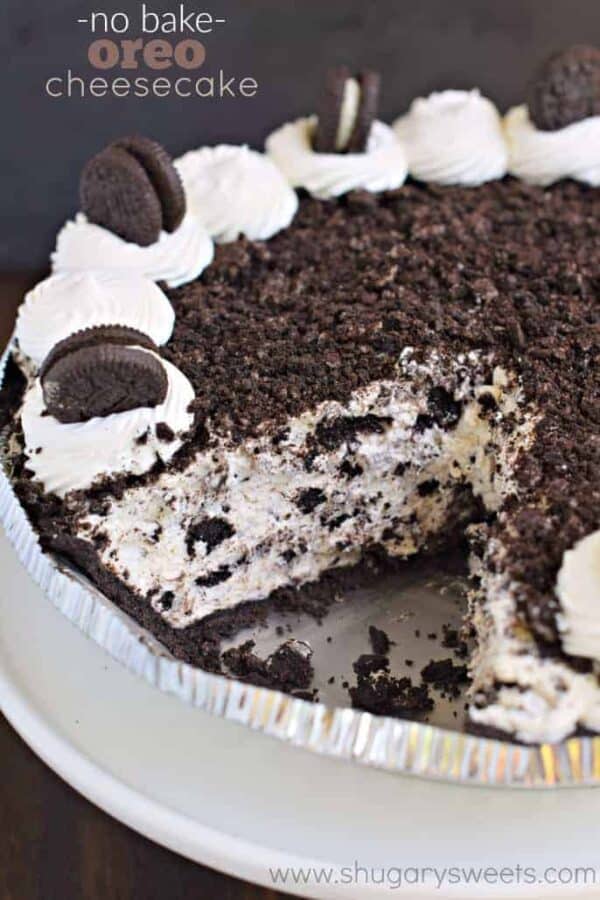 No Bake Oreo Cheesecake: delicious pie that comes together easily!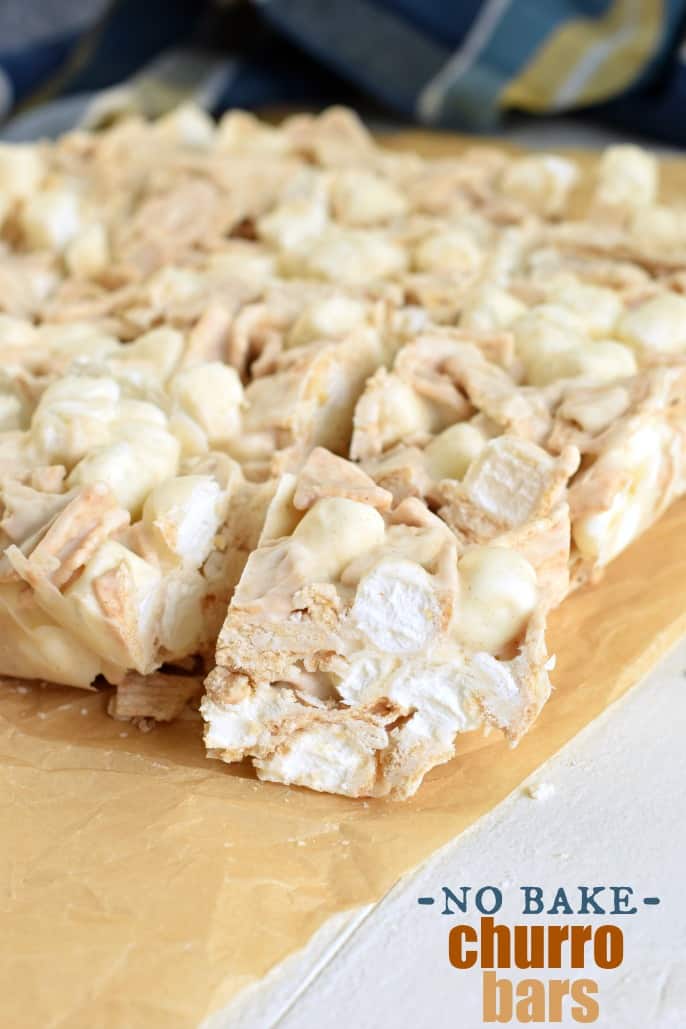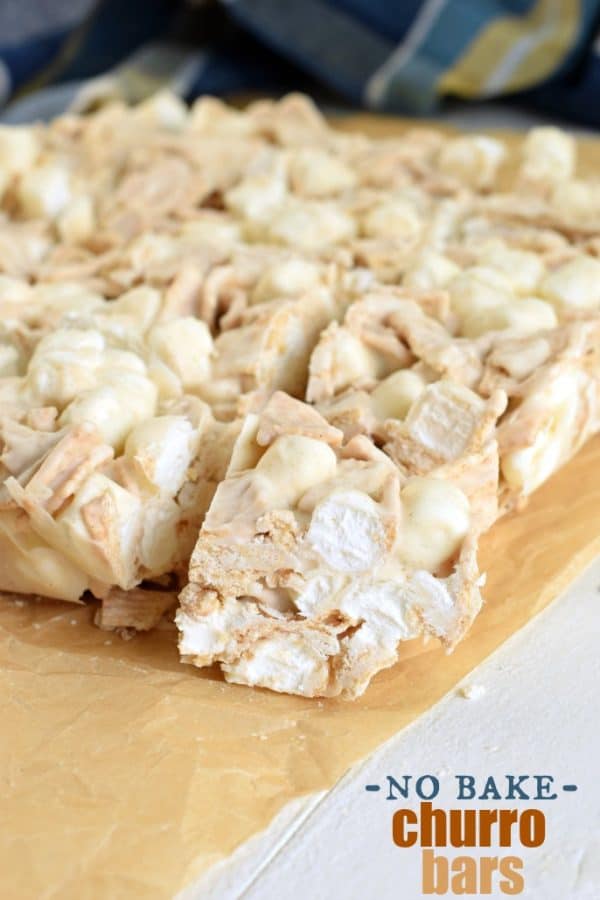 Easy No Bake Churro Bars with only 3 ingredients. Perfect for any time of year!
I created a fun little group on facebook and I'd love for you to join in! It's a place where you can share YOUR favorite recipes, ask questions, and see what's new with Shugary Sweets (so that you never miss a new recipe)! If you'd like to check it out, you can request to join HERE.
Connect with Shugary Sweets!
Be sure to follow me on my social media, so you never miss a post!
Facebook | Twitter | Pinterest | instagram
No Bake Chocolate Oatmeal Cookies


Today's recipe for No Bake Chocolate Oatmeal Cookies was originally published September 26, 2016.
No Bake Chocolate Oatmeal Cookies are the perfect summer dessert recipe. Whip up a batch in minutes!