Kolachky Cookies
These Kolachky Cookies have a melt in your mouth cookie base and are topped with sweet preserves. Don't forget the extra powdered sugar!
Be sure to sign up for my email…new recipes in your inbox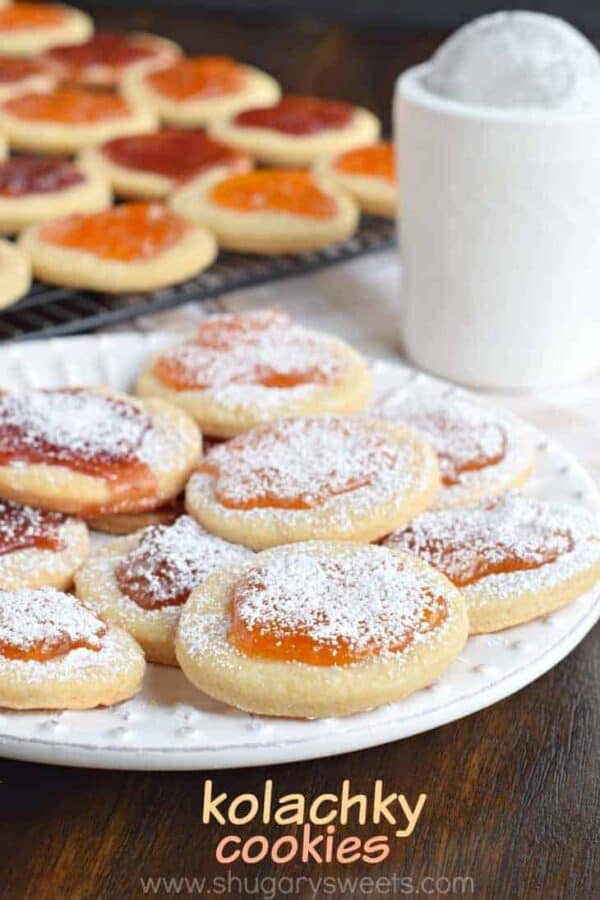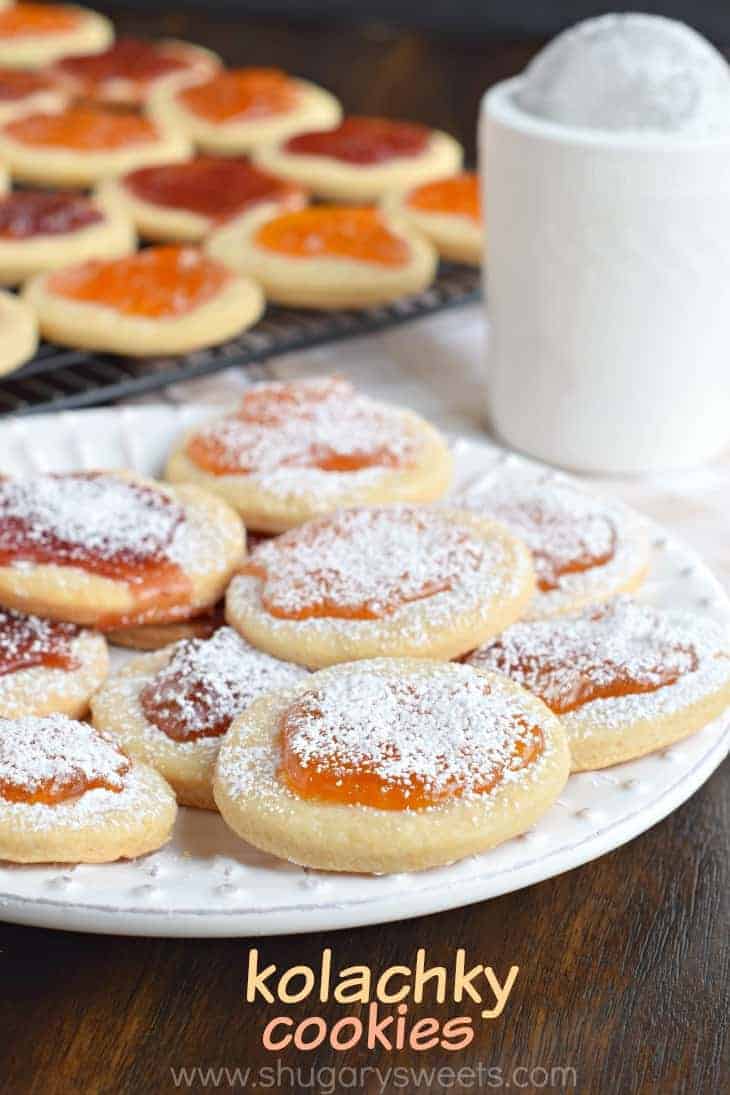 I know. You don't need to tell me that these aren't authentic because your polish nana makes these cookies and pinches them into the center over the jelly.
I get it.
My mom usually does that too.
But know what happens when I try to fold them over and pinch the centers? After baking, I open the oven and they all look deformed and have opened up.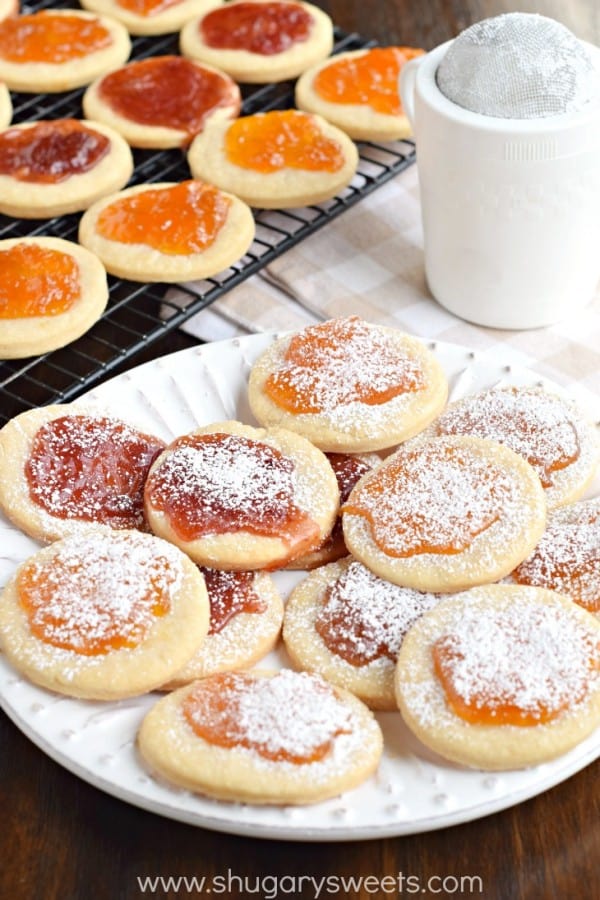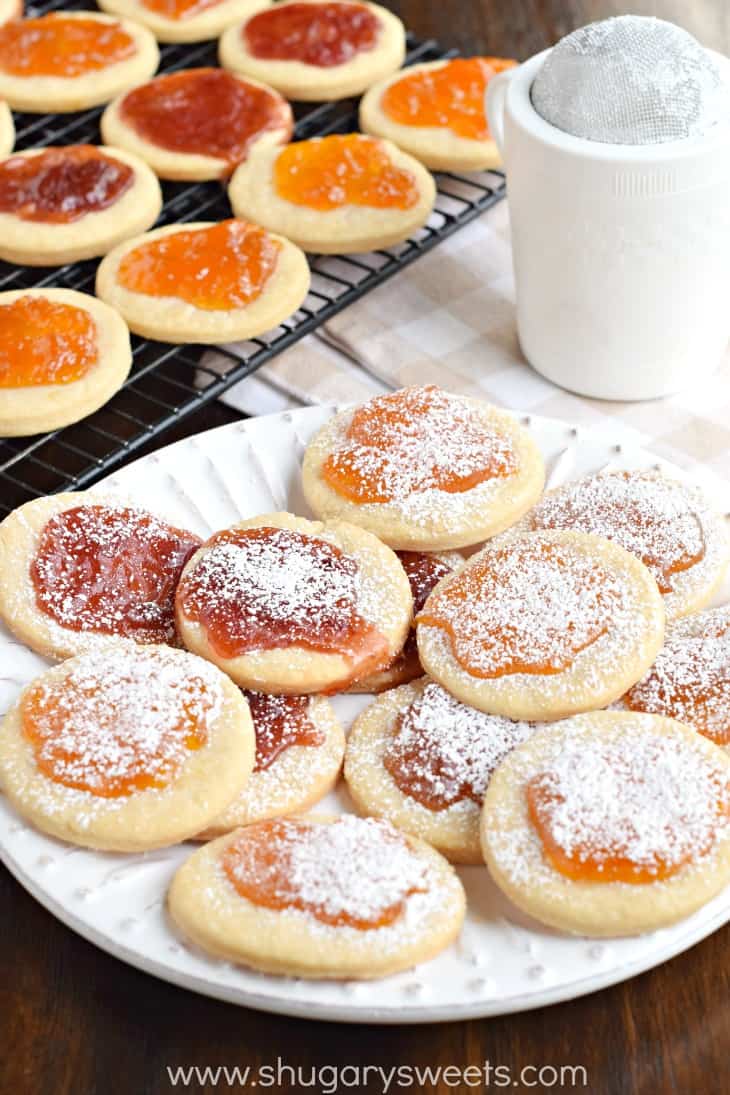 So now I started making them this way and I couldn't be happier.
I'm sure some of you are better bakers than me, and have tricks up your sleeve for pinching these closed. Feel free to leave a comment below so others can learn!
For now, I will make mine open. I use a 2 1/2 inch cookie cutter so they are rather big. But if you prefer them smaller, feel free! This goes back to my love for jelly, the bigger the cookie, the more jelly I can stack on it!
What traditional cookies do YOU make for the holidays?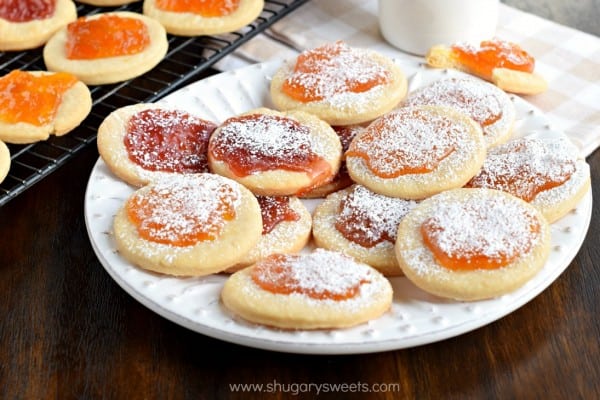 Connect with Shugary Sweets! Be sure to follow me on my social media, so you never miss a post!
Facebook | Twitter | Google+ | Pinterest | instagram | Bloglovin'
Sign up to receive an email in your inbox for each new recipe: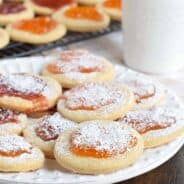 Kolachky Cookies
Yield: 36 cookies
Prep Time:30 minutes
Cook Time:15-18 minutes
Ingredients:
1 cup unsalted butter, softened
1 package (8 oz) cream cheese, softened
1/4 cup granulated sugar
2 tsp baking powder
2 1/2 cups all-purpose flour
1 1/2 cups preserves (I like to use a combination of apricot and strawberry)
3/4 cup powdered sugar
Directions:
Preheat oven to 350 degrees. Line baking sheets with parchment paper. Set aside.
In a large mixing bowl combine butter, cream cheese, and granulated sugar. Beat until creamy, about 2-3 minutes. Add baking powder and flour. Beat until a soft dough forms.
Drop dough onto a lightly floured surface and roll to about 1/2 cm thickness. Cut with a 2 1/2 inch circle cookie cutter (or biscuit cutter) and place on baking sheet. Spread about 1 Tbsp preserves into the center of cookie.
Bake for 15-18 minutes, until set (before it begins to brown). Cool completely on wire rack.
When cool, sprinkle generously with powdered sugar. Store in airtight container in refrigerator for one week. You may need to add powdered sugar before serving.
**If desired, after adding the preserves, pinch sides up into the center of cookie.
MAKING THIS RECIPE? Share it with me on Instagram using the hashtag #ShugarySweets so I can see what you're cooking up in the kitchen!
Love adding jelly to cookies?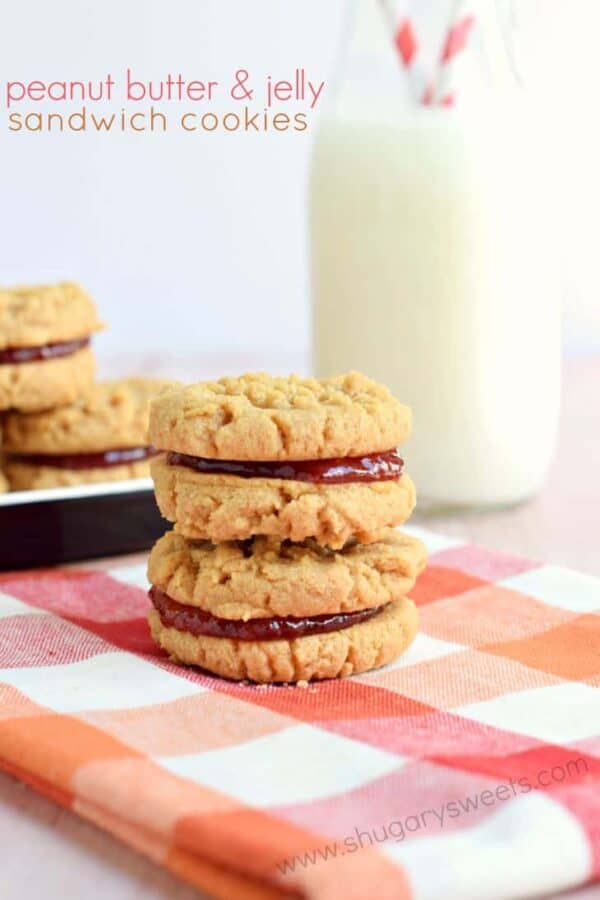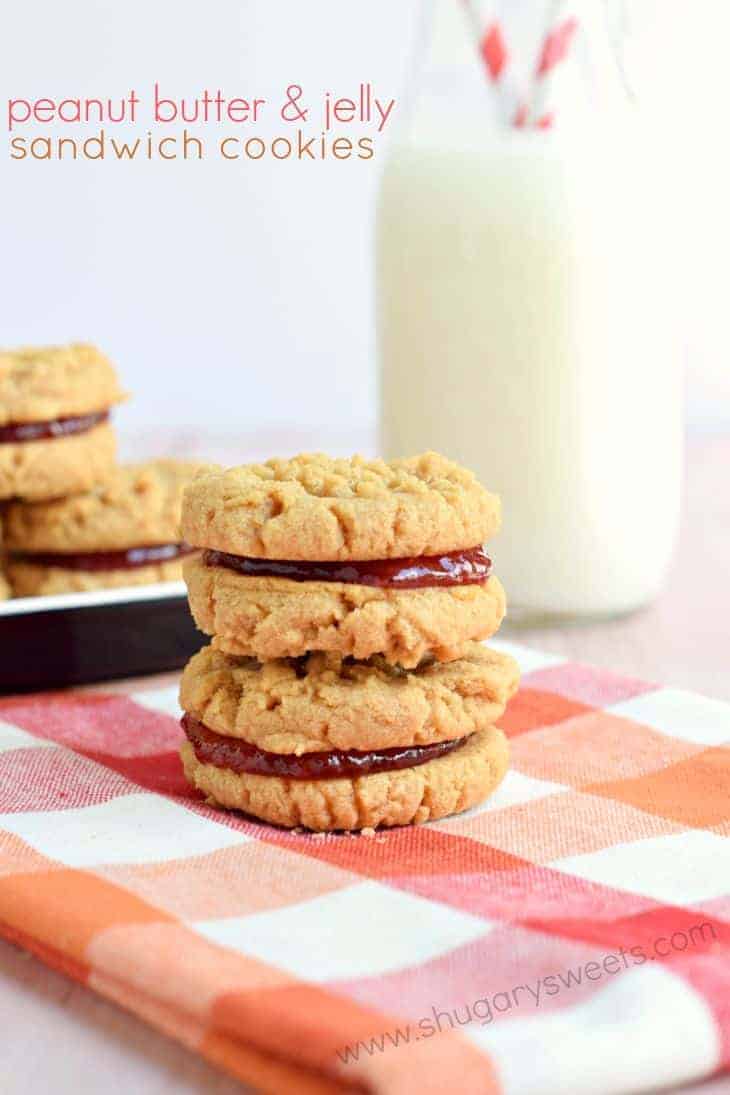 Peanut Butter and Jelly Cookies: these are amazing!!!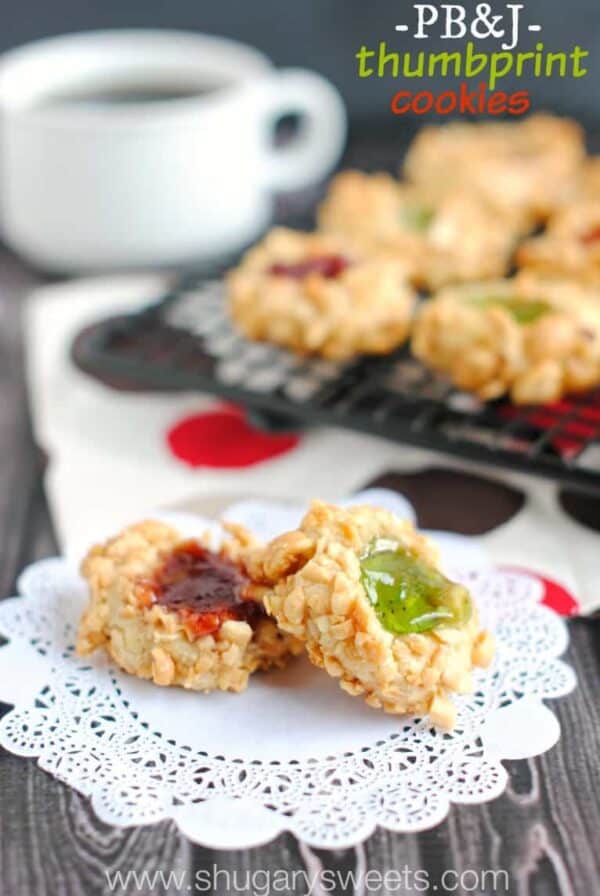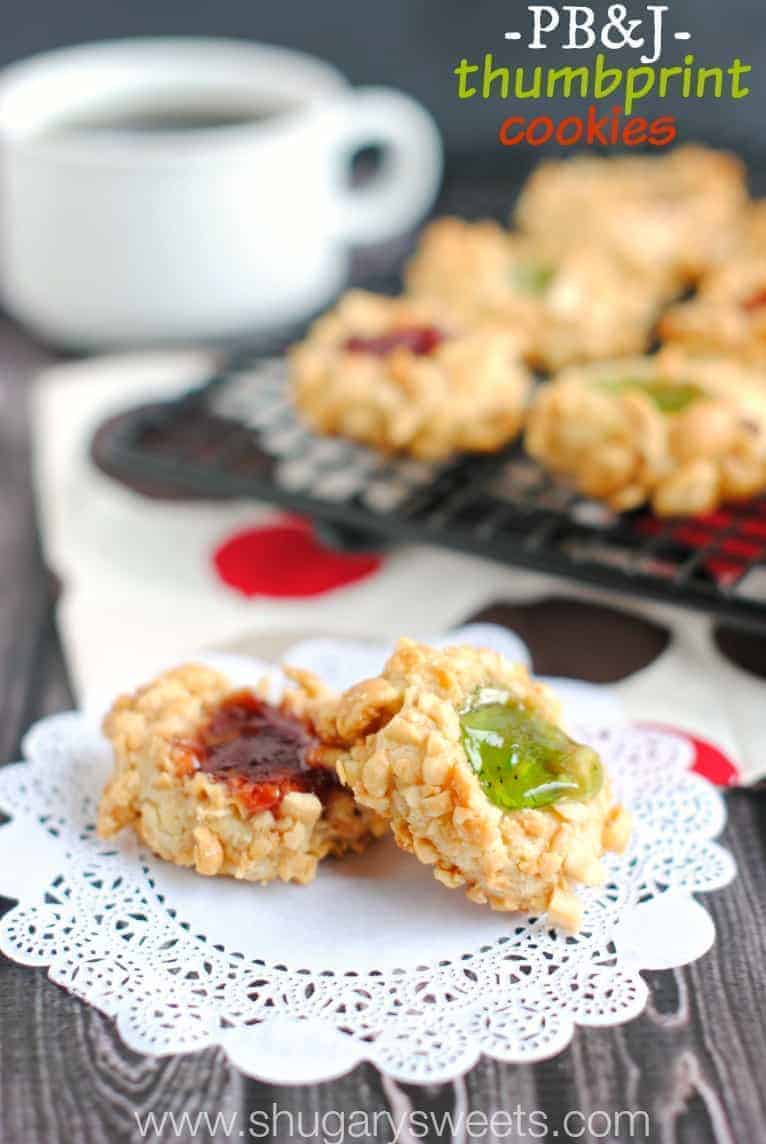 PB&J Thumbprint Cookies: my grandma's recipe from childhood!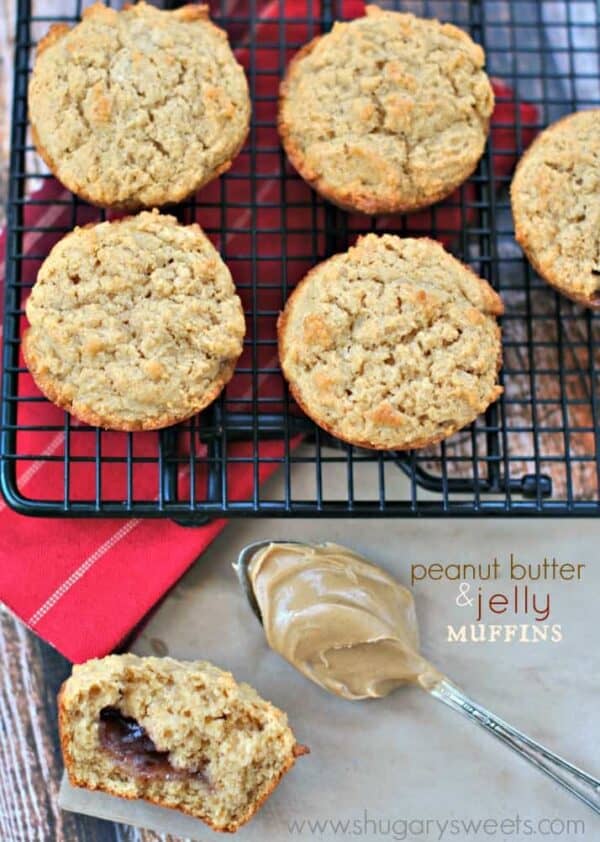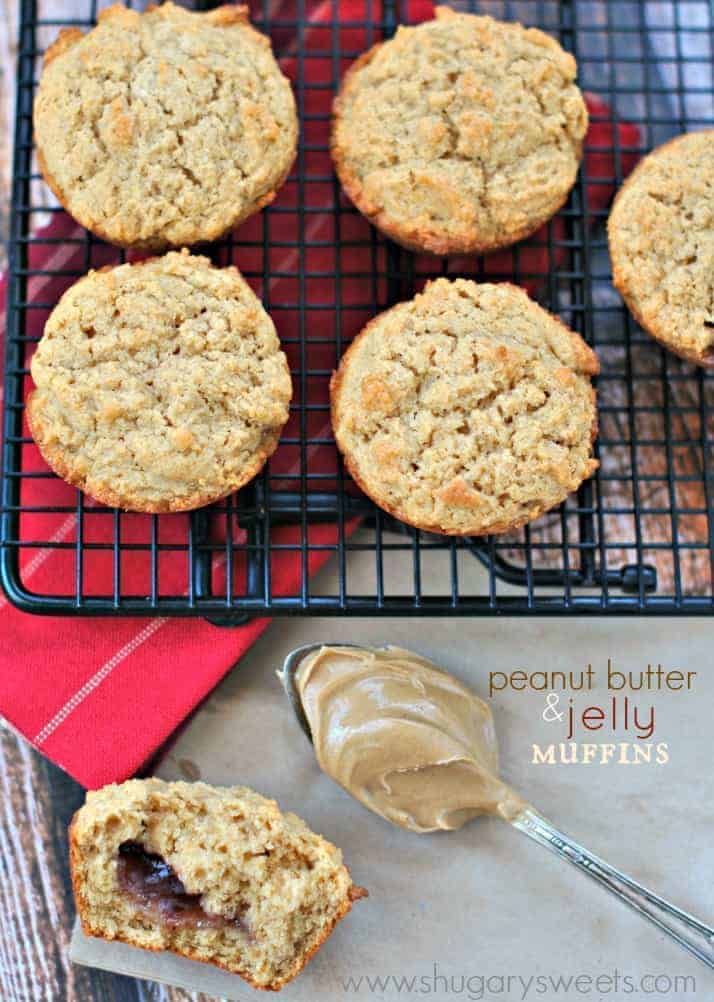 Peanut Butter and Jelly Muffins: not a cookie, but still delicious. Great breakfast on the go!
Love these cookies for the holidays? Here are some great cookies from my friends:
 **There may be affiliate links in this post! By clicking on them, or purchasing recommended items I may receive a small compensation. However, I only recommend products I love! Thank you for supporting Shugary Sweets! See my disclosure policy for more info**