Learn how to toast pecans without burning them! Using the oven or the stove top, these methods produce pecans with a rich nutty flavor perfect for enhancing all kinds of recipes.
Add some toasted pecans to our delicious Carrot Cake recipe. Or sprinkle some on gooey apple nachos for a tasty nutty treat.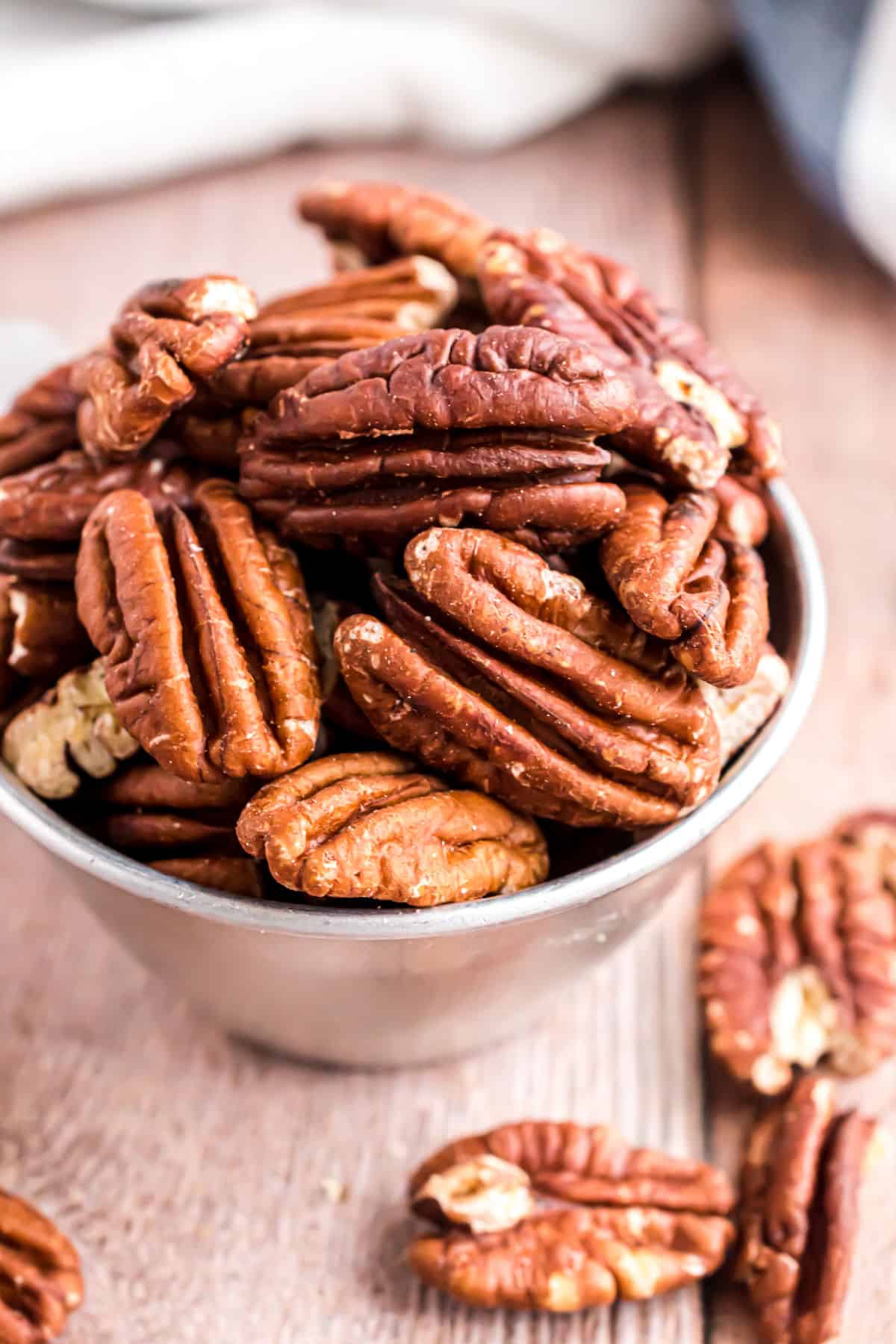 Why Toast Pecans
We've all started following a recipe only to realize it calls for "toasted pecans." While it may seem like an unnecessary extra step, toasting pecans is completely worth the tiny bit of extra effort.
Toasting pecans stirs their natural oils, bringing out a more robust nutty flavor and aroma.
The heat also makes the nuts crunchier without the need for adding extra oil or butter.
Using toasted pecans in recipes brings the flavor of the nut front and center!
You'll love the perfect crunch toasted pecans add to everything from savory chicken salad to sweet cheesecake.
Both of these methods work with other nuts too. I use them regularly to toast sliced almonds and chopped walnuts.
How to Toast Pecans in the Oven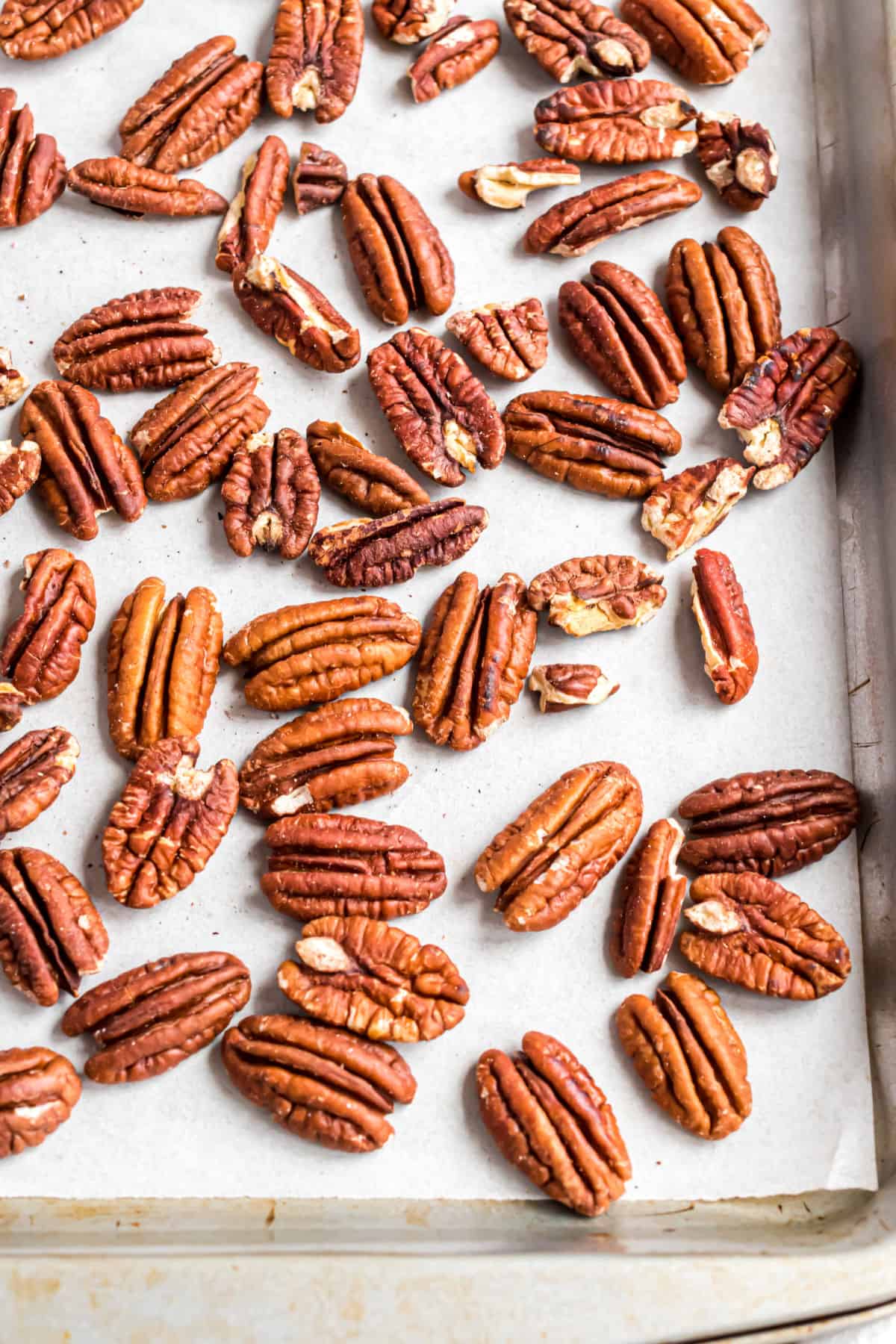 Toasting pecans in the oven is my preferred method when I need to make more than one cup of toasted pecans at a time.
You can easily make several cups of toasted nuts at once if your baking sheet is large enough.
Line a baking sheet with parchment paper. Preheat the oven.
Place raw pecans on the baking sheet in a single layer.
Bake for 6 to 8 minutes, stirring half way through baking time.
How to Toast Pecans in a Skillet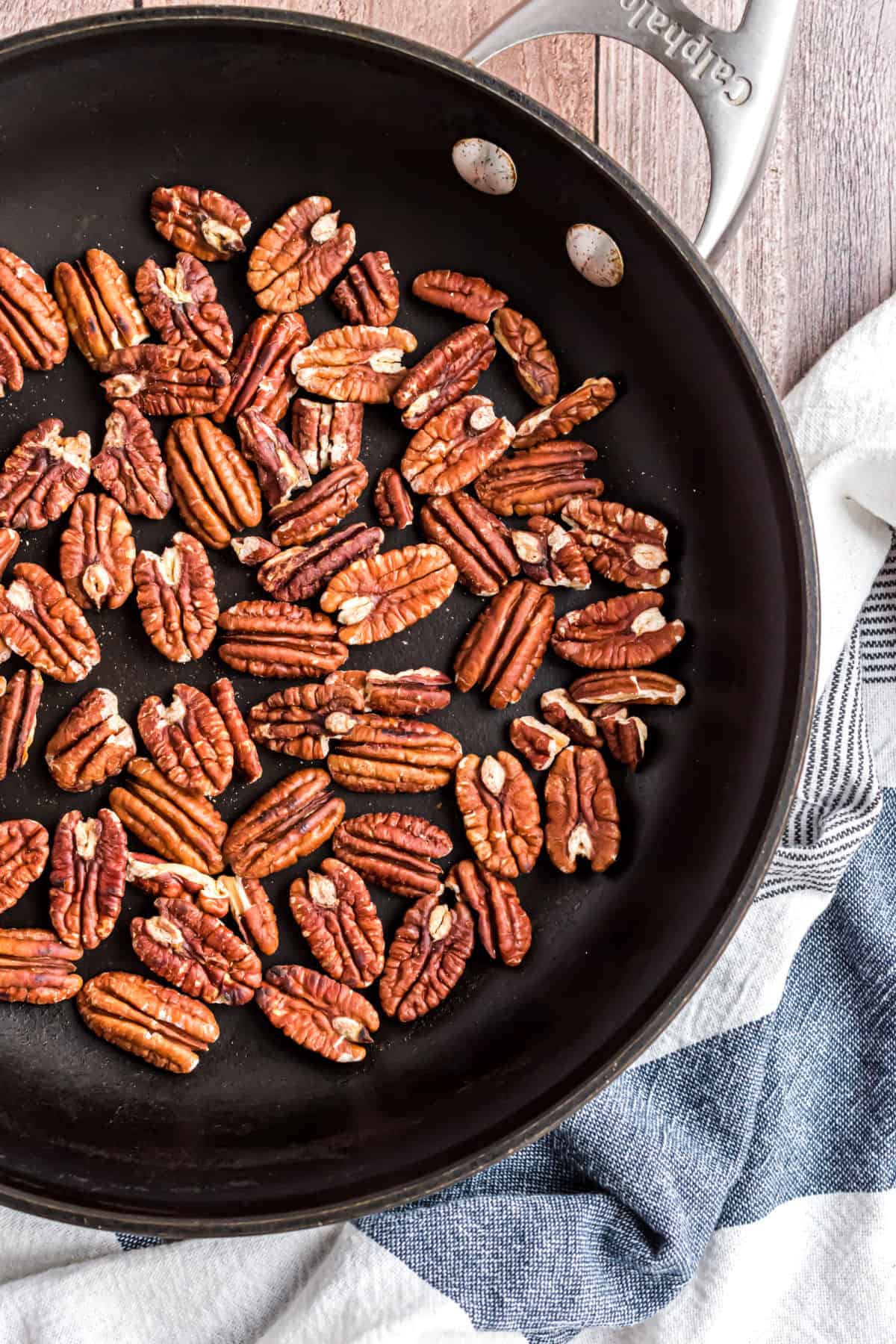 The dry skillet method for toasting pecans is perfect when you're short on time. It's my go-to way of toasting nuts when I need one cup or less.
Add pecans to a warm skillet on medium high heat.
Cook the nuts for several minutes.
Remember to stir frequently to prevent them from burning!
Pecans are done toasting when they're more fragrant with a slightly darker color.
Keep a close eye on them as they cook. It only takes a few seconds for pecans to go from perfectly toasted to blackened and burnt.
Ways to Use Toasted Pecans
Once you know how to toast pecans you'll want to add them to anything and everything.
Stir toasted pecans into this Cheesecake Dip for an easy party snack. They'll add even more amazing flavor to this Hummingbird Cake too. You can even sprinkle on a little kosher salt on these and enjoy them on their own as a satisfying snack!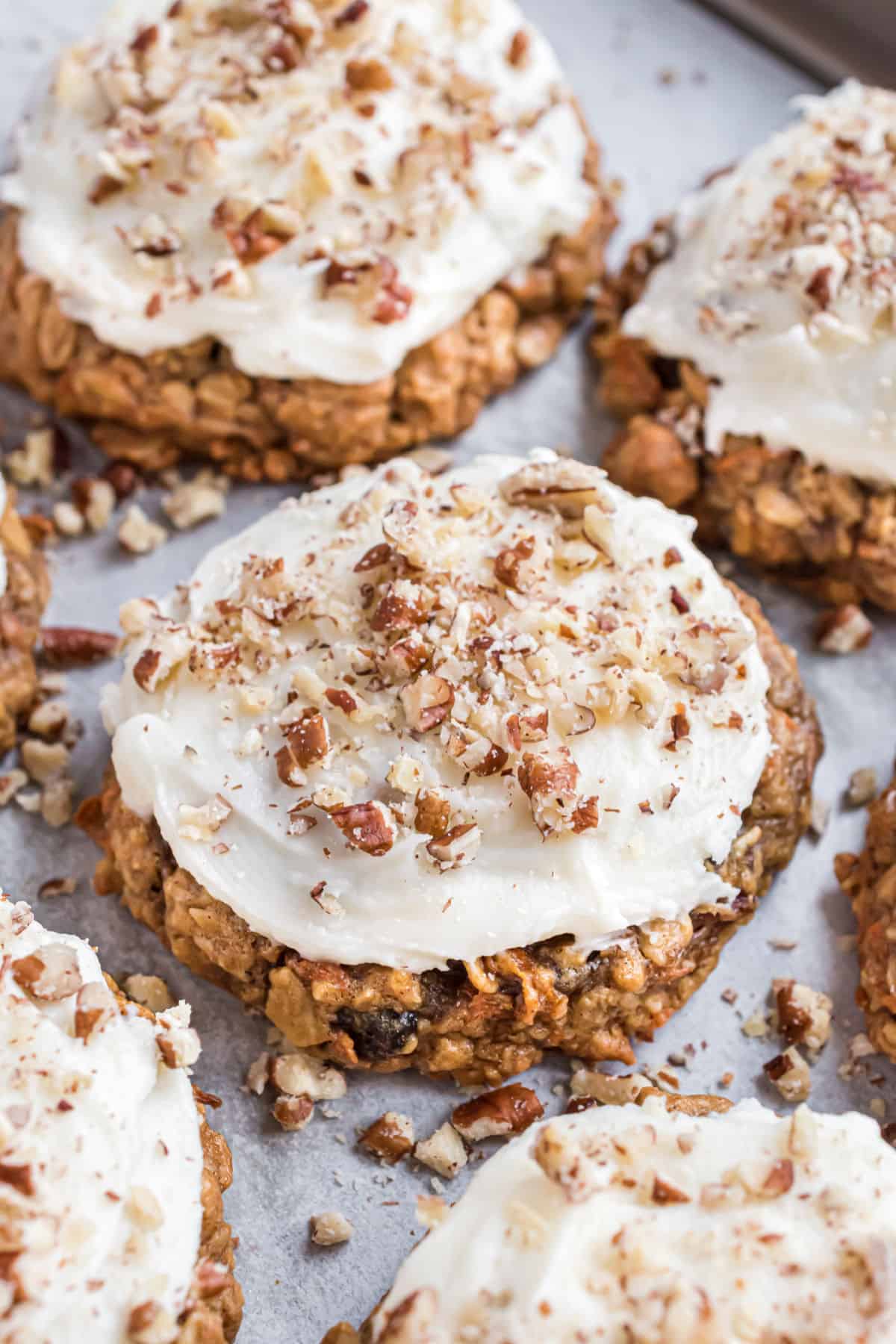 We love these carrot cake cookies sprinkled with toasted pecans. You can toast them as pecan halves, or you can toast chopped pecans!
Here are a few more favorite recipes that taste even better with toasted pecans: