Apple Nachos
Super easy and delicious, make a batch of these no bake Apple Nachos today!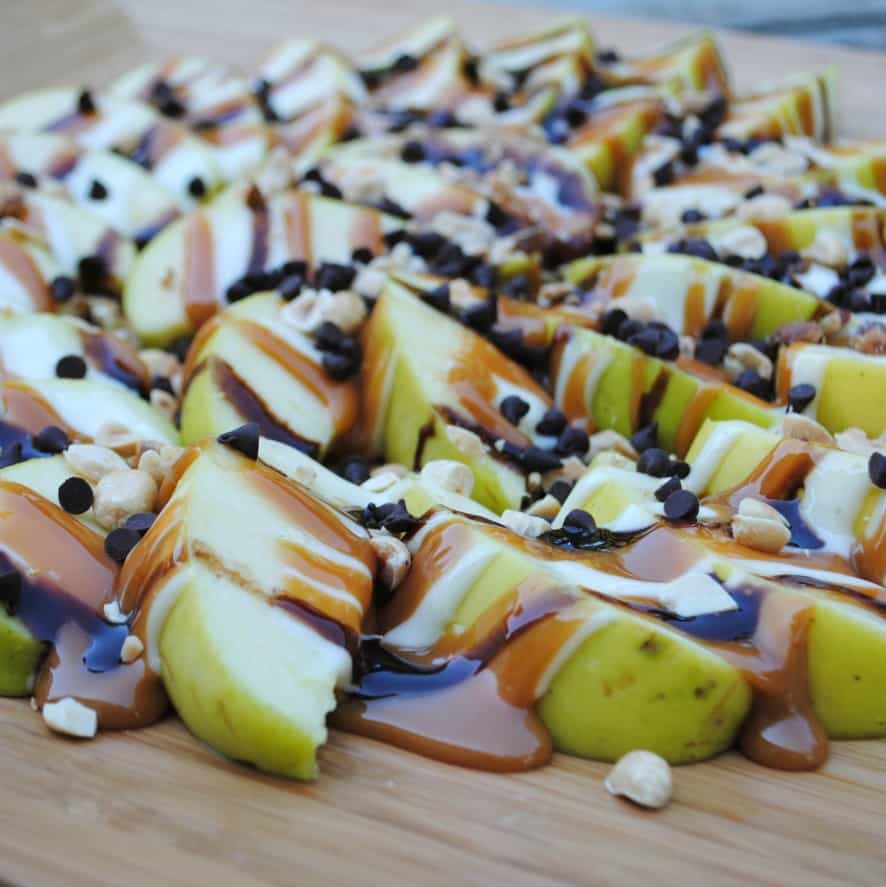 Raise your hand if you like caramel apples? Yeah, me too! There is a little candy and ice cream shop back in my hometown that had the very best Candy Apples. I say "candy apples" because these things were monstrous. Coated with different candies, my favorite being toffee.
But that's not what I made. As you can see. My rugrats were wanting a snack. So instead of giving them apple slices, I once again went over the top! I had a vision that these would be easier to eat than caramel apples. They're not. They are gooey, and messy and totally delicious. Maybe next time I would eat them with a fork. But it was all good, cause the kids ate it outside. And rinsed with the hose. And probably took a drink of water out of the hose (gasp)! Then ate dirt. Okay fine, I exaggerate. But the hose part is real, (please don't email me the dangers of drinking out of hoses. We like to live dangerously)!
 This served a crowd of 7 people, with a few slices left over. Enjoy!
Apple Nachos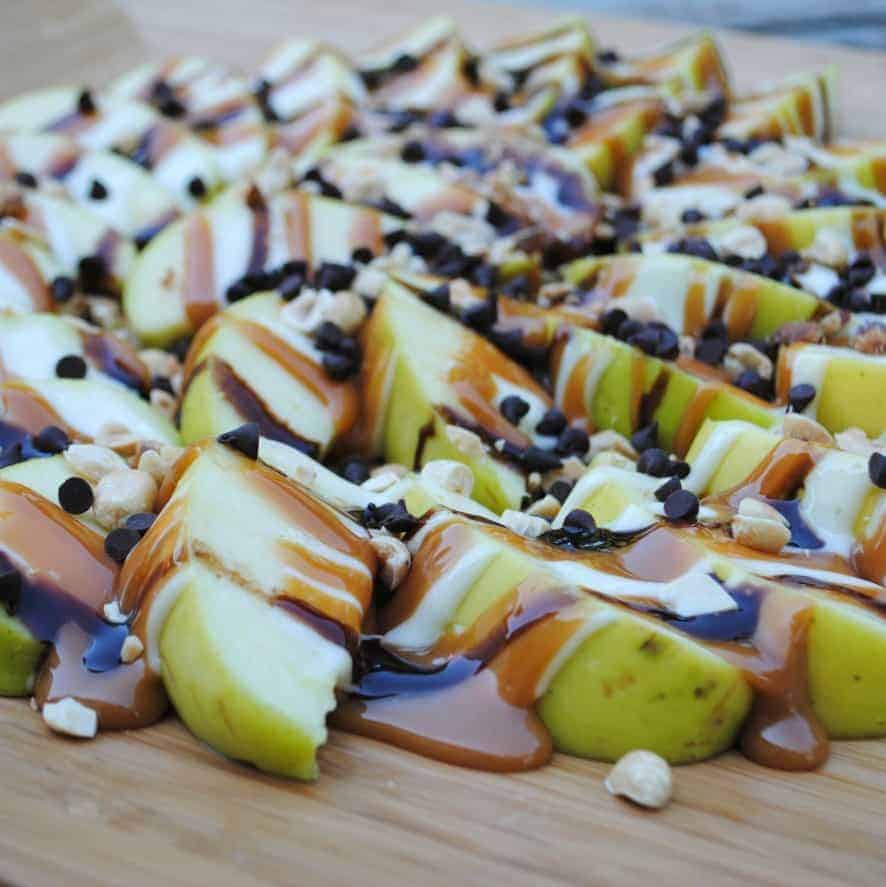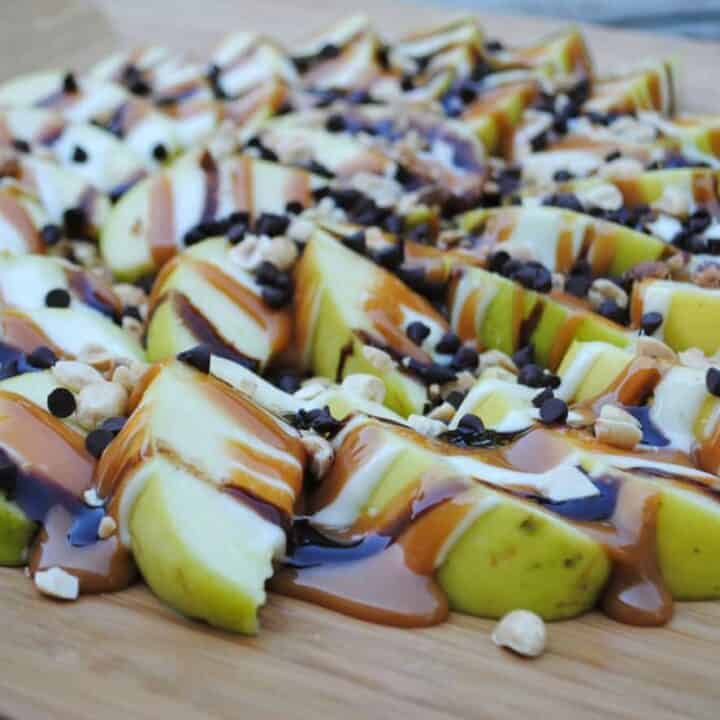 Ingredients
4 large Granny Smith apples, sliced
35 large marshmallows
1/4 cup butter
35 caramels
1 Tbsp evaporated milk (or half and half)
1/4 cup peanuts
1/4 cup mini semi-sweet morsels
2 Tbsp chocolate syrup
Instructions
Slice apples and arrange on platter.
In saucepan, melt marshmallows and butter until creamy. Set aside.
In microwave dish, melt caramels with milk (cooking in 30 second intervals, and stirring). Set aside.
Pour marshmallow cream over apple slices, followed by caramel sauce. Drizzle chocolate syrup and sprinkle with peanuts and mini chocolate morsels. Serve immediately and enjoy!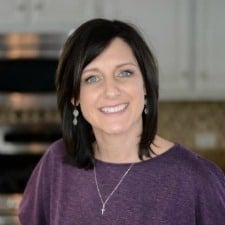 Aimee is a dessert lover (specifically rice krispie treats), workout enthusiast, self-taught foodie, and recipe creator. Her recipes have been featured in over 15 magazines, and her passion is to share her love of cooking with the everyday home cook! Learn more about Aimee.