Easy Apple Crumble recipe is true comfort food with sweet caramelized apple filling and crunchy cinnamon topping. Total crowd pleaser and ready in under an hour!
Don't forget to top this crumble with a scoop of homemade vanilla ice cream! Change up the flavor and try my zucchini crumble too!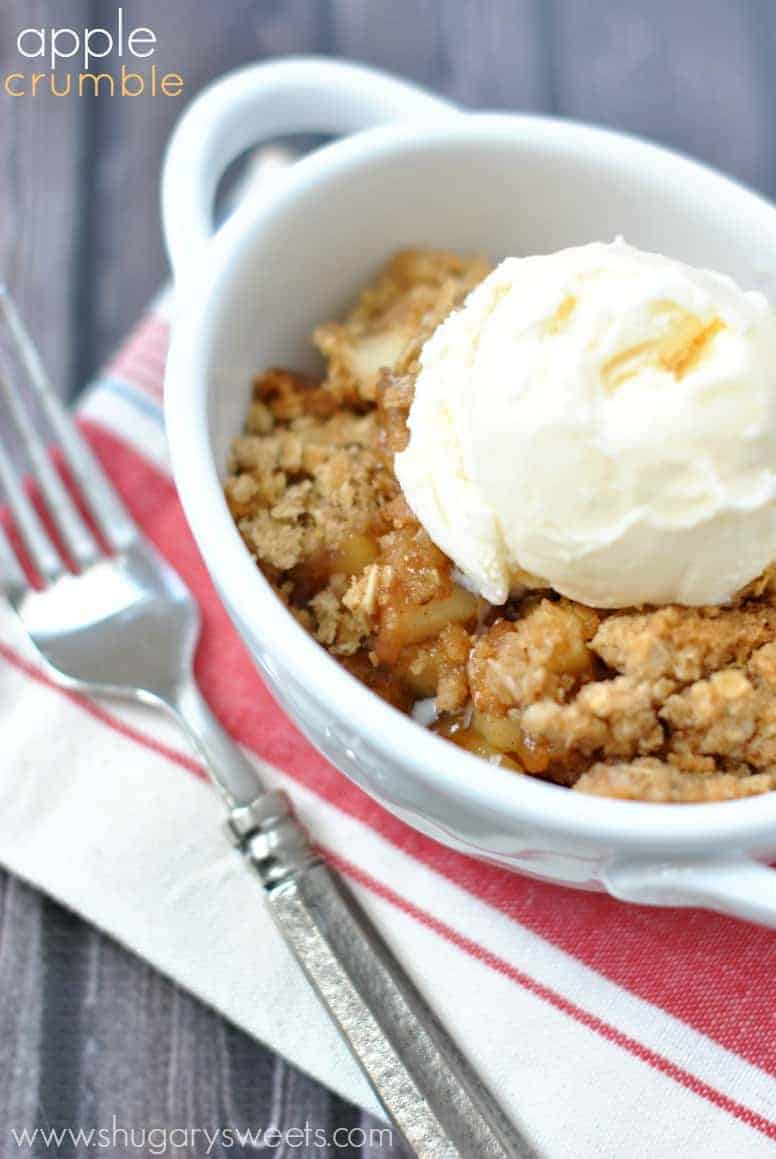 Why This Recipe Works
I've been looking forward to sharing this recipe with you all for quite some time. My oldest daughter's birthday was in January and instead of cake and ice cream she wanted an Apple Pie.
Sadly, I am very pie crust challenged, so I had suggested an Apple Crumble instead. She said, "as long as it's served hot with ice cream she would love it."
When I posted it on instagram, I realized I had never shared the recipe on the blog. Shame on me. Hoarding this delicious crumble all for myself.
I also recently shared my love of crumbles with this Blueberry Lime Crumble and Apple Cranberry Crumble.
But before we talk about variations, let's get to the real deal.
Today's Apple Crumble is ready in under an hour, the perfect dessert to pop in the oven while enjoying dinner.
When choosing the perfect apple crumble recipe, this recipe is best because:
Apple stay soft, but not watery.
Not too sweet, but not dry either.
Ready in under in hour (less time than eating dinner and doing dishes).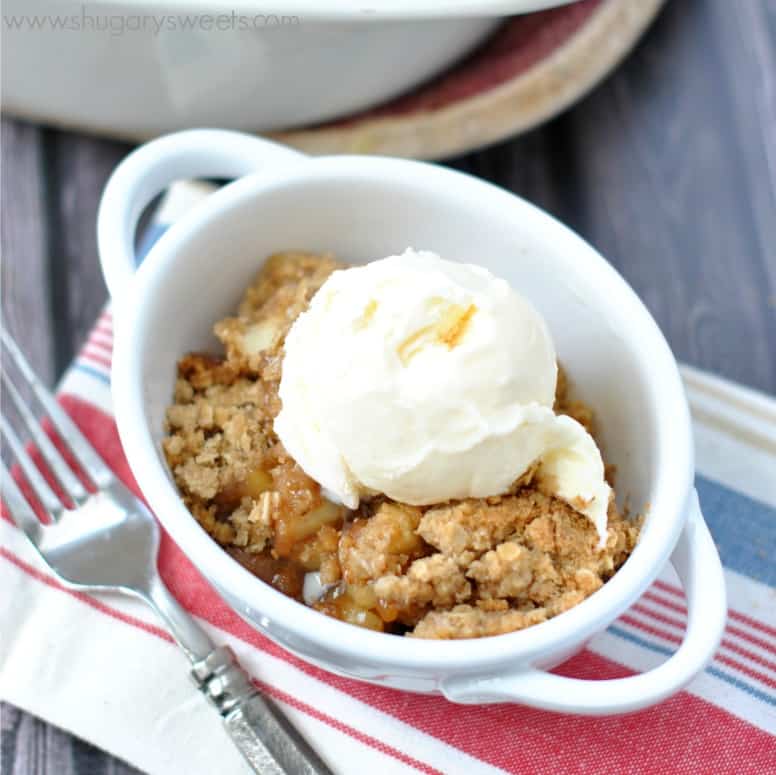 Step by Step Instructions
STEP 1: Peel and dice 4 apples. Combine apples in a large bowl with lemon juice, granulated sugar, brown sugar, cinnamon, and flour. Pour into a 2 qt baking dish.
STEP 2: Combine crumble ingredients: brown sugar, cinnamon, oats, flour, butter. I find it easiest to use my hands to make the crumble. Sprinkle over the top of apple mixture, pressing lightly.
STEP 3: Bake in a 375 degree oven for about 50 minutes, until bubbly and caramelized. Enjoy warm with whipped cream or ice cream!
Best Apples to Use
I like to use a tart apple, like Granny Smith or Golden Delicious. However, you really can't go wrong with any fresh apple.
Just peel and dice and enjoy the fresh comfort food of an apple pie without a crust!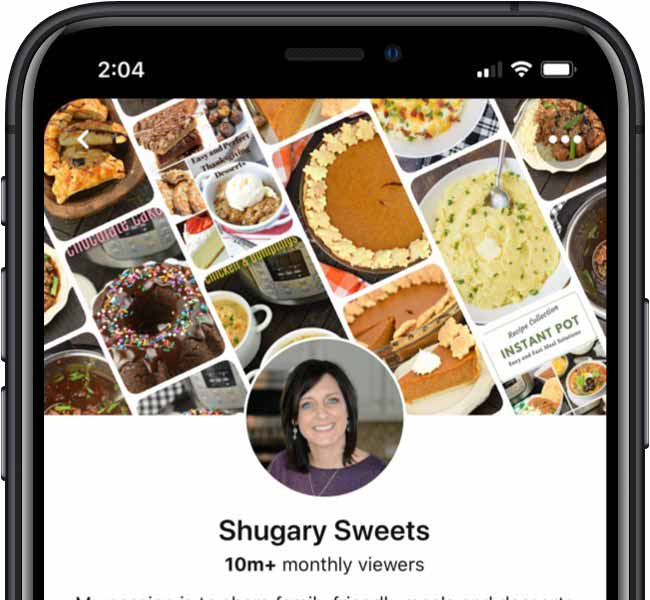 Recipe FAQs
Can Apple Crumble be made in advance?
Absolutely! To make ahead, just assemble, cover with foil and refrigerate until ready to bake (up to 24 hours).
Can you freeze Apple Crumble?
I don't recommend freezing a crumble, as I haven't seen good success. The filling tends to get too watery, and the topping doesn't have a good crunch.
What is the difference between apple crisp and apple crumble?
A crisp is a fruit dessert topped with a crunchy layer of ingredients. A crumble is more of a streusel combination of flour, oats, sugars, and butter.
More Easy Apple Desserts:
PS. If you try this recipe, please leave a STAR rating in the recipe card below. I love your feedback! Connect with me on social media by following me on Instagram, Facebook, or Pinterest.
This Easy Apple Crumble Recipe is the perfect weeknight dessert. Whether serving a crowd or just yourself, you'll love this easy dessert recipe!