The classic blueberry dessert gets a zesty lime twist! Our Blueberry Crumble recipe has a crunchy layer of sugar and oats that is perfect served warm with homemade whipped cream or vanilla ice cream for the complete experience!
Sometimes the simplest desserts are the ones you crave the most. I can't get enough of our favorite apple crumble. And of course this delicious peach crumble is always a hit.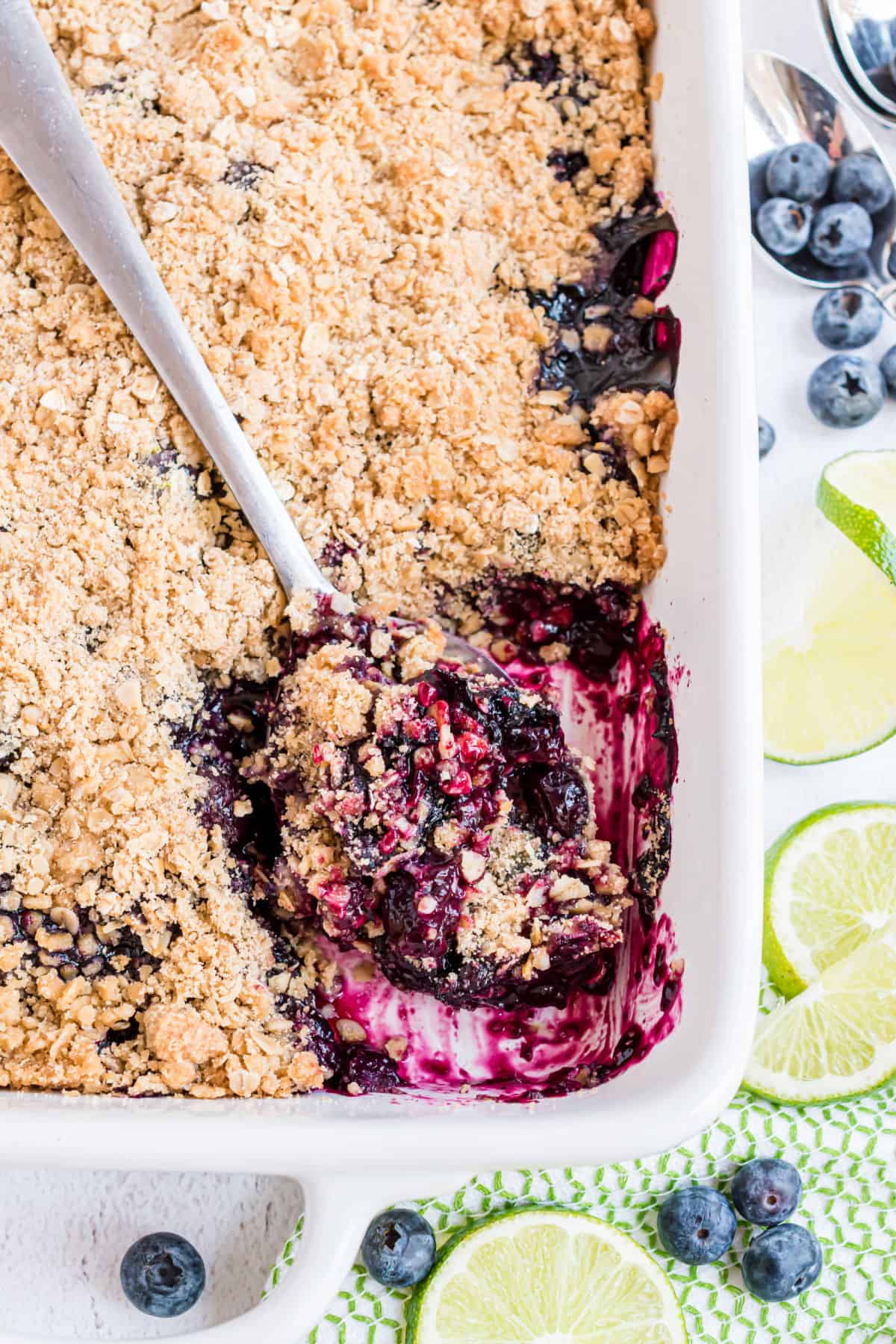 Why this Recipe is Best
For today's crumble, I paired the fresh blueberries with some lime zest, and I'm so glad I did! The citrus just pops without being overpowering.
And of course, what's a crumble without the thick crumb layer?
Love blueberry treats? Our blueberry buckle is perfect for breakfast or dessert!
Ingredient Notes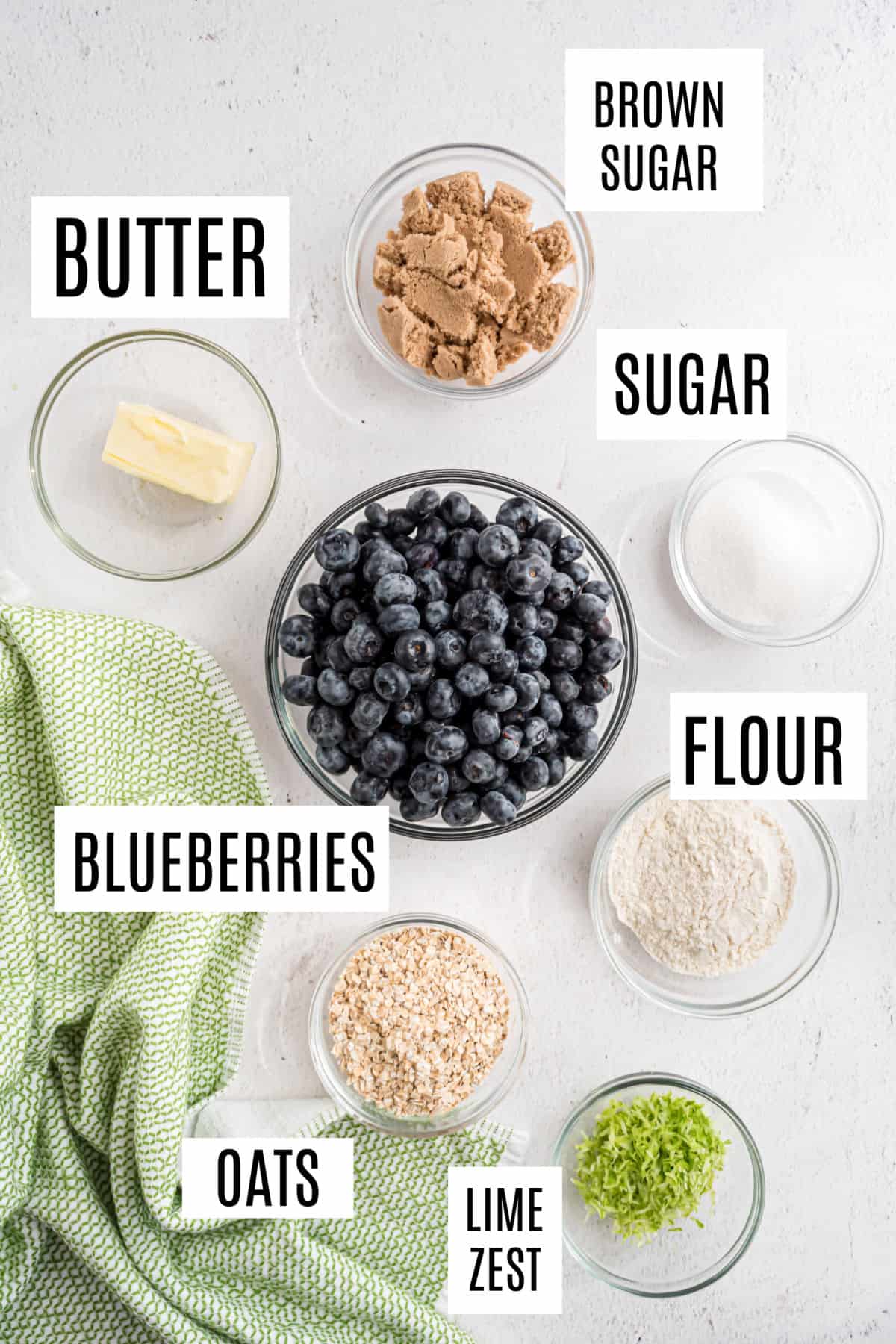 Easy Instructions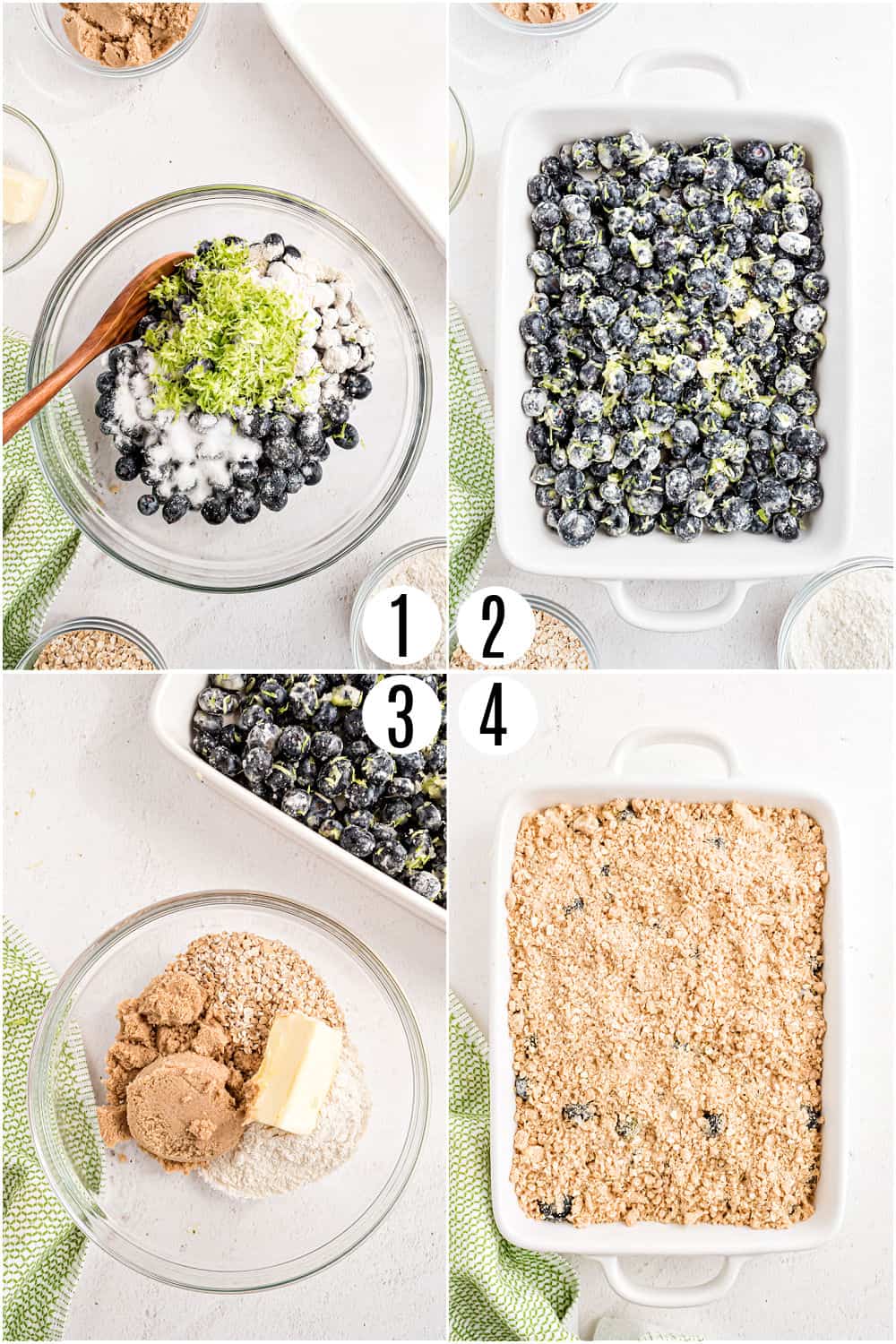 The best thing about blueberry lime crumble, besides the taste, is how EASY it is to make!
Combine fruit- Toss your blueberries with flour, lime zest and sugar. Then add the berries to the bottom of a casserole dish.
Make Crumble. Combine the crumble topping ingredients. Sprinkle over the blueberries.
Bake. Bake until bubbly and browned.
That's it. After a few minutes to let the crumble cool, top with whipped cream or ice cream and enjoy!
Tips and Tricks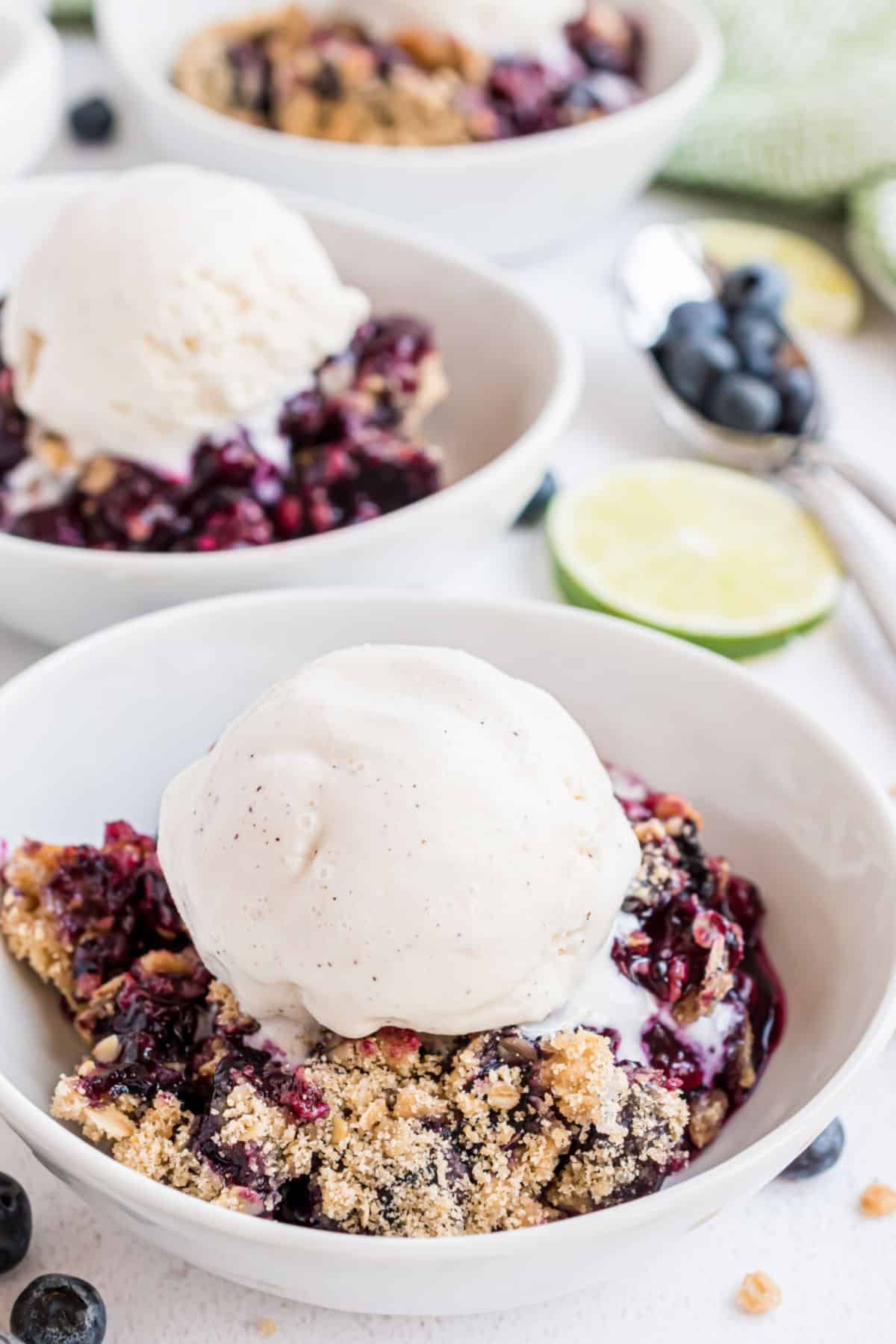 Recipe FAQs
How do you store leftover homemade blueberry crumble?
Cover leftovers with foil or transfer to an airtight container. Refrigerate and enjoy leftovers within 3 days for best taste.
Can I use lemon zest instead of lime?
You can absolutely make this recipe with lemon zest instead of lime. The flavor will be a bit different but lemon and blueberry always pair well together!
I only have salted butter. Can I still make this recipe?
Yes, salted butter will work just fine! I just prefer unsalted because the flavor is more consistent across brands. Different brands of salted butter contain different quantities of salt, which could affect the taste of your crumble a bit.
What's better than blueberry crumble? Blueberry Crumble with a hint of lime flavor. Don't forget that extra dollop of whipped cream on top!