Fresh blueberries and lime create the perfect base to this Blueberry Crumble. I must admit though, it's that thick layer of crunchy sugar and oats that keeps me lifting my fork repeatedly. I served ours with homemade whipped cream, but of course ice cream is perfectly acceptable too!
 Be sure to follow me on Bloglovin'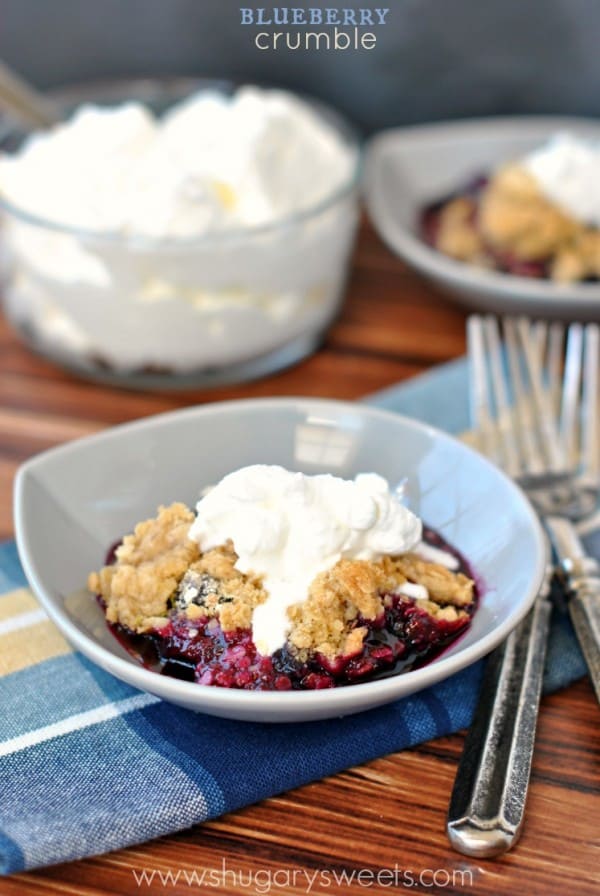 I realized after making this dessert that I haven't yet shared the inspiration for this treat. I have an apple crumble recipe that is out of this world delicious! I thought for sure the recipe was already up on the blog (from my early years), but apparently I was mistaken. Don't worry, that recipe will be coming later this summer! Can you wait that long?
In the meantime, soak in summer with this fresh Blueberry Crumble recipe. I paired the fresh blueberries with some lime, and I'm so glad I did! The citrus just pops without being overpowering.
And of course, what's a crumble without the thick crumb layer.
I've got ya covered with this bad boy! The crunchy layer is totally proportionate to the blueberry layer. If you like them to be even, that is.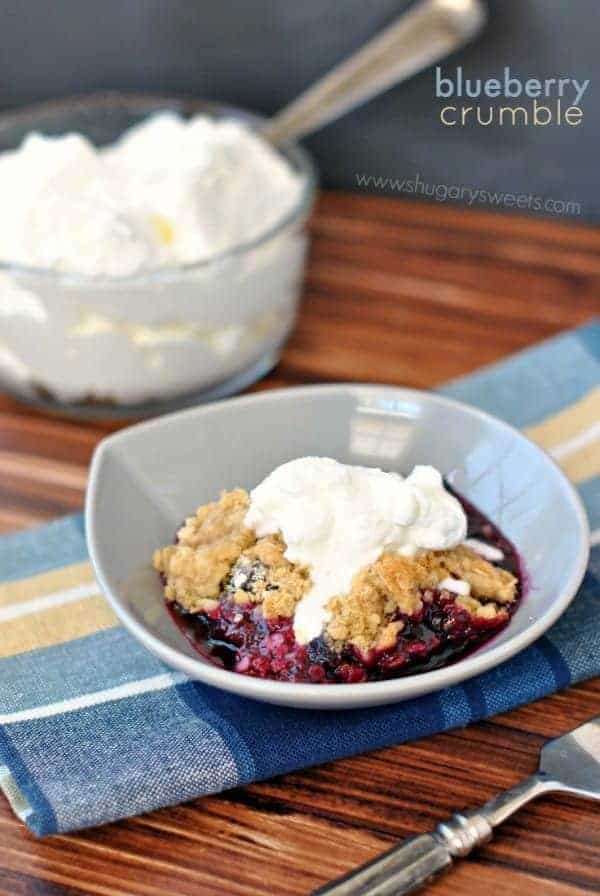 As for the topping, well, of course you could go with ice cream. That's what I usually choose when eating an apple crumble.
But if you want something different, I seriously suggest you give the homemade whipped cream a try. It's easy to make, you can have it whipped up and ready in the fridge. And it's light enough that it won't overpower your tender berries. Unlike apples which can dominate a dish, you want the blueberry lime flavor to shine. The whipped cream just adds a sweet enough touch to give this dish a creamy texture!
I'm normally the candy contributor over on Food Fanatic, but today they're letting me share a summer favorite! Go check out this Blueberry Lime Crumble.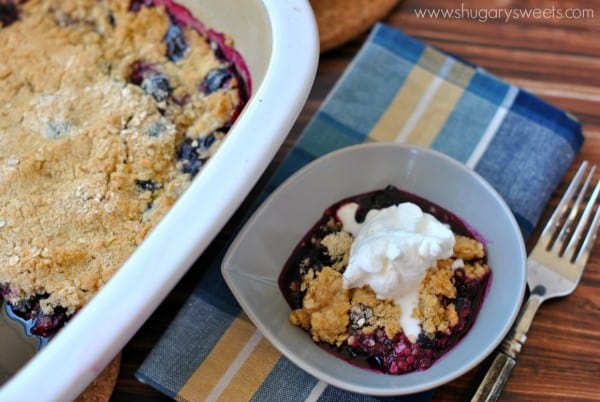 Connect with Shugary Sweets! Be sure to follow me on my social media, so you never miss a post!
Pinterest | instagram | Bloglovin'