Crunchy and sweet Candied Cinnamon Pecans are a welcome treat anytime of year! Add these candied nuts to your holiday baking list or roast a batch whenever you need a tasty treat to share with loved ones.
Delicioius on spinach salad, in snickerdoodle cheesecake bars, or as a snack all on their owne, everyone loves these candied pecans! Give our holiday chex mix a try if you love the sweet and salty snacks!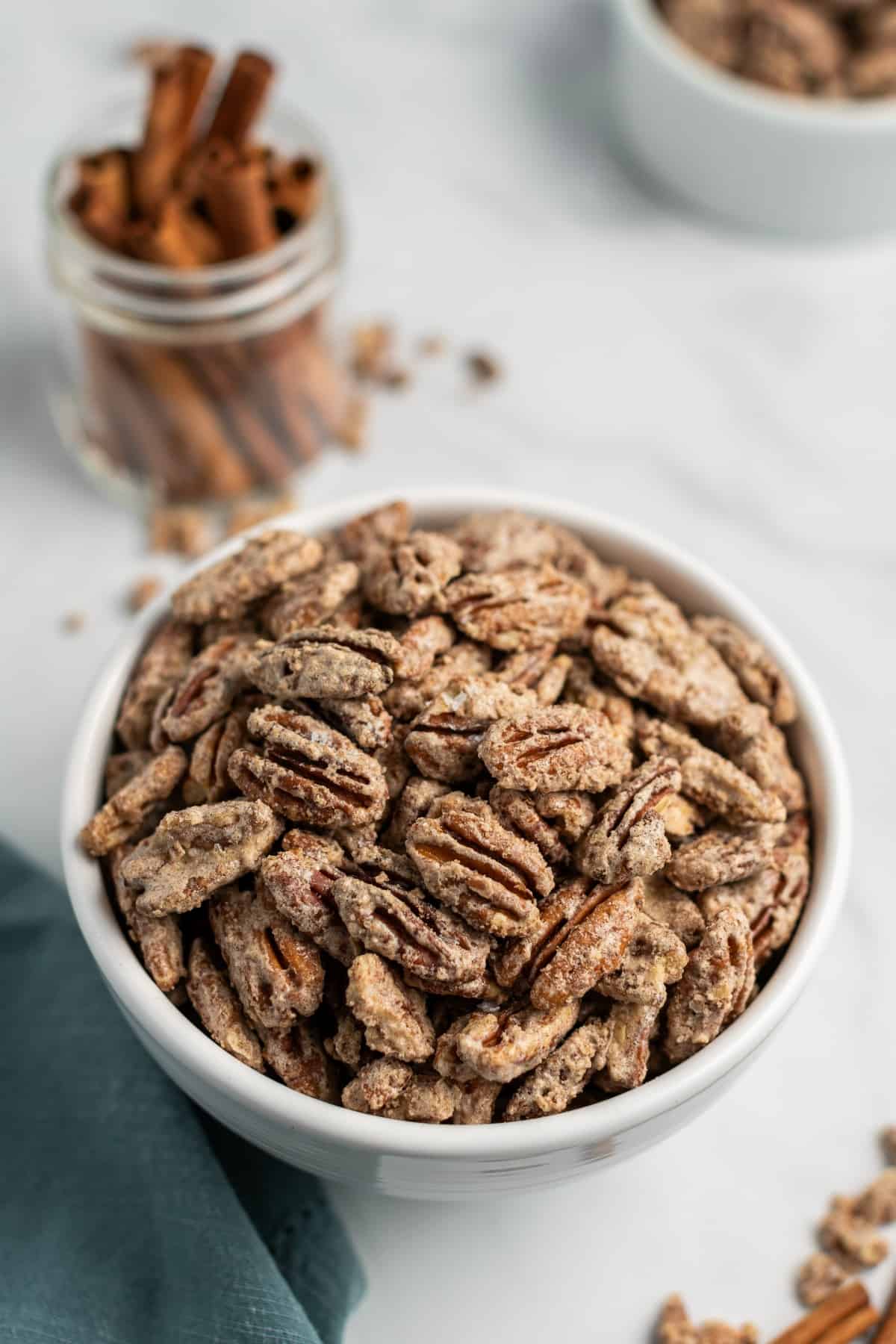 Candied Pecans
Lightly sweet and spiced with cinnamon, these candied nuts are a less rich holiday treat option in a time of year when Egg nog Fudge and Oreo truffles are dominating the dessert tables.
My dad makes these pecans every year. They are simply addictive.
The cinnamon sugar coating gets baked on (thanks to some egg whites), and the result is a crunchy candied pecan.
I'll put a bowl of these candied cinnamon pecans out whenever I have guests over this time of year and there's never a single nut leftover.
These pecans are quite tasty tossed on a salad too, if you find yourself with any extras after the holidays. (I know, crazy right? Extras?).
Sure, you could just buy a bag of candied nuts from the store but the flavor is SO much better when they come from your own oven. Plus, the delightful cinnamon smell that'll fill your house is guaranteed to put you in the holiday spirit.
Ingredient Notes
These nuts are a little bit sweet, a little bit salty, and a LOT delicious.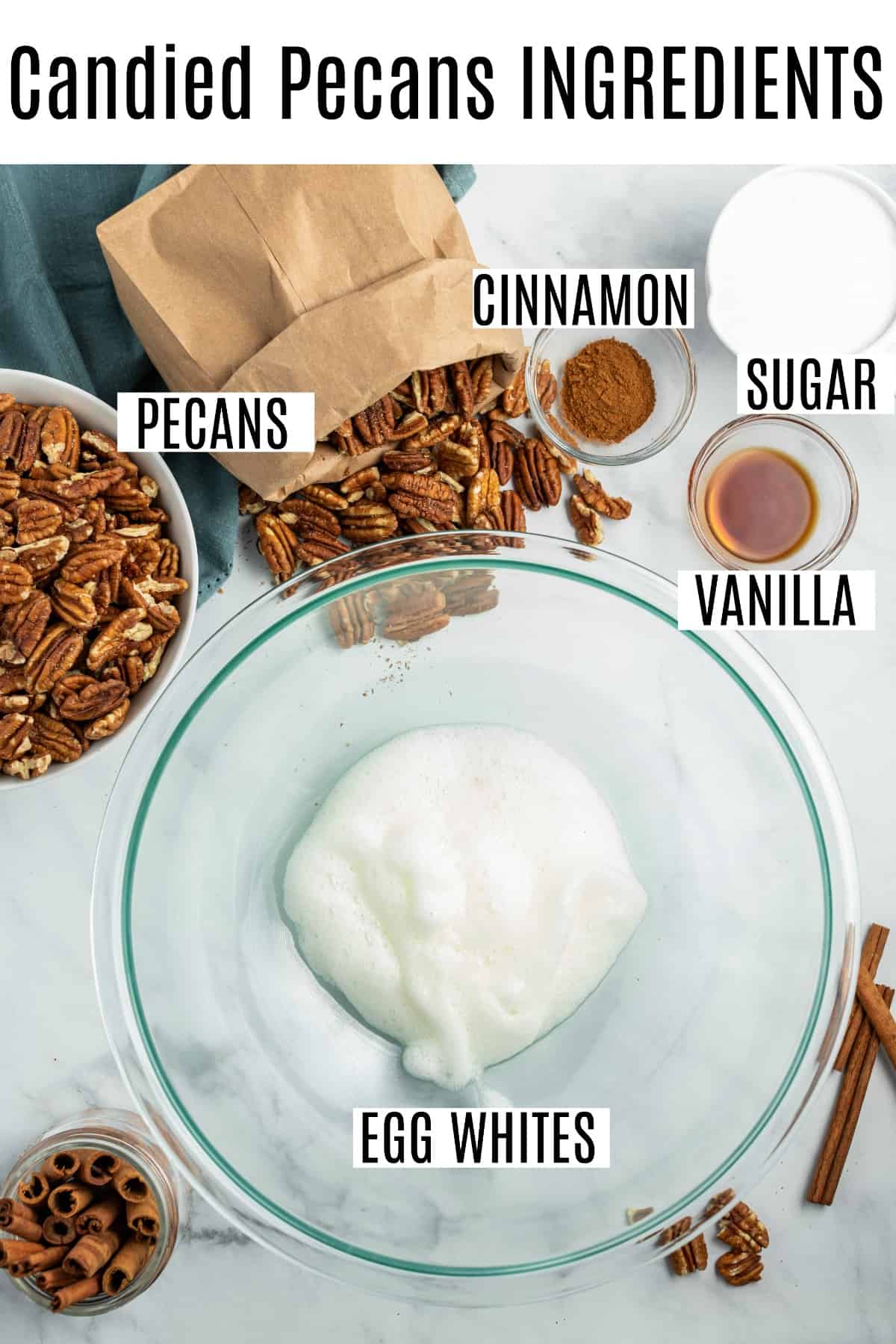 To make Candied Cinnamon Pecans, you need . . .
pecan halves– you could also use a variety of your favorite nuts, including walnuts, cashews, and almonds!
egg whites– use the remaining egg yolks for some homemade lemon curd!
sugar
vanilla extract- get my tips and tricks on how to make homemade vanilla extract.
cinnamon
salt– learn why I always use kosher salt in baking!
Step by Step Instructions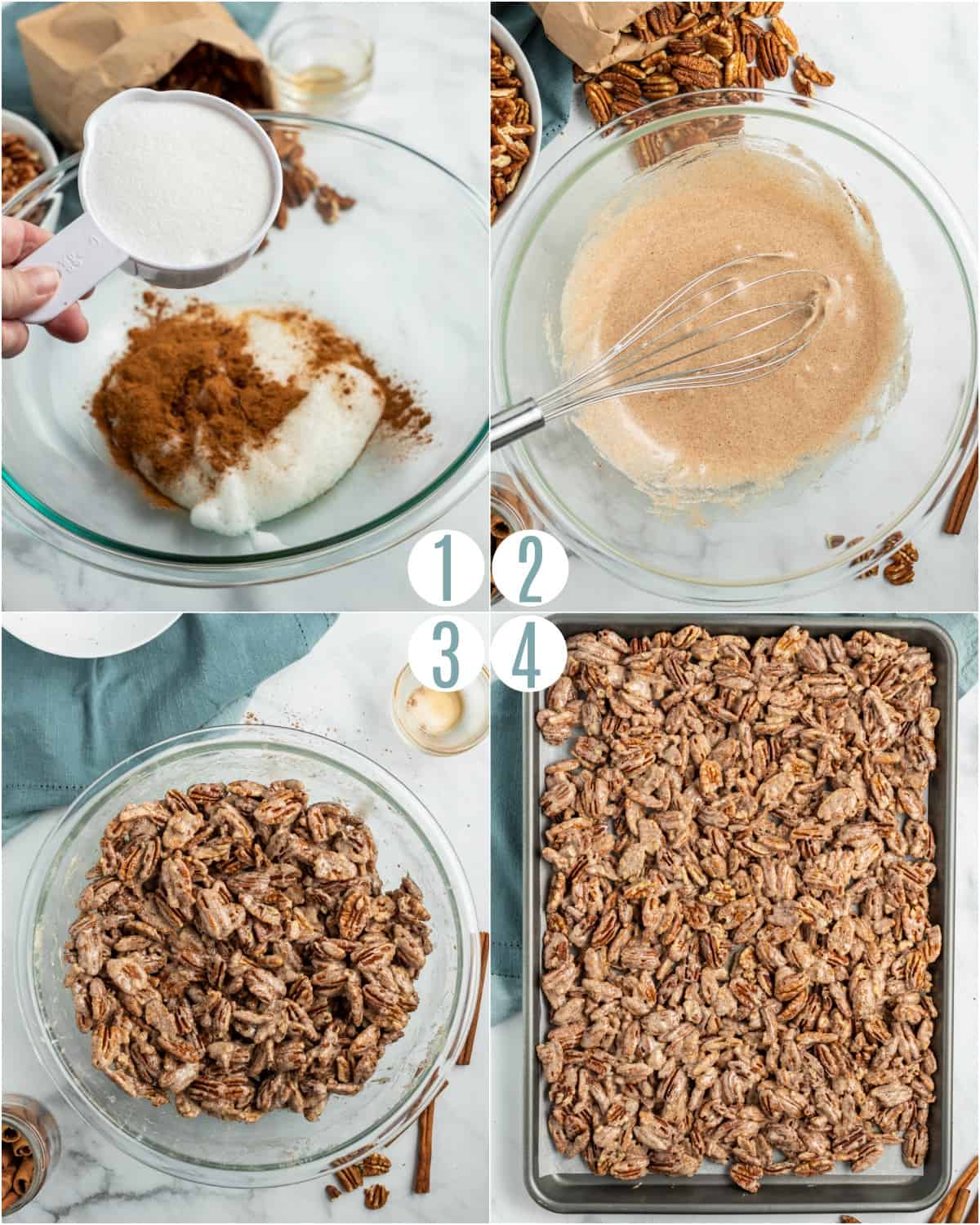 STEP 1. Beat egg whites with a whisk for a minute until frothy.
STEP 2. Add sugar, vanilla, cinnamon and salt. Beat again.
STEP 3. Fold in pecan halves until completely coated.
STEP 4. Line a large baking sheet with parchment paper. Pour pecans onto parchment and bake in a 225 degree oven for one hour. Stir pecans every 15 minutes.
Remove and cool completely. Store in a ziploc bag or airtight container for 1-2 weeks. ENJOY!
Recipe Note: Don't forget to stir the pecans every 15 minutes during baking. This keeps them from sticking and ensures even roasting on all sides.
How to Serve
Looking for an easy homemade gift idea?
Place these nuts in a mason jar with a cute ribbon and tag. They're a perfect hostess gift or teacher gift anytime of year. They don't have to be just for the holidays! (If you ever come to a party at my house, I'll never say no to a jar of cinnamon pecans.)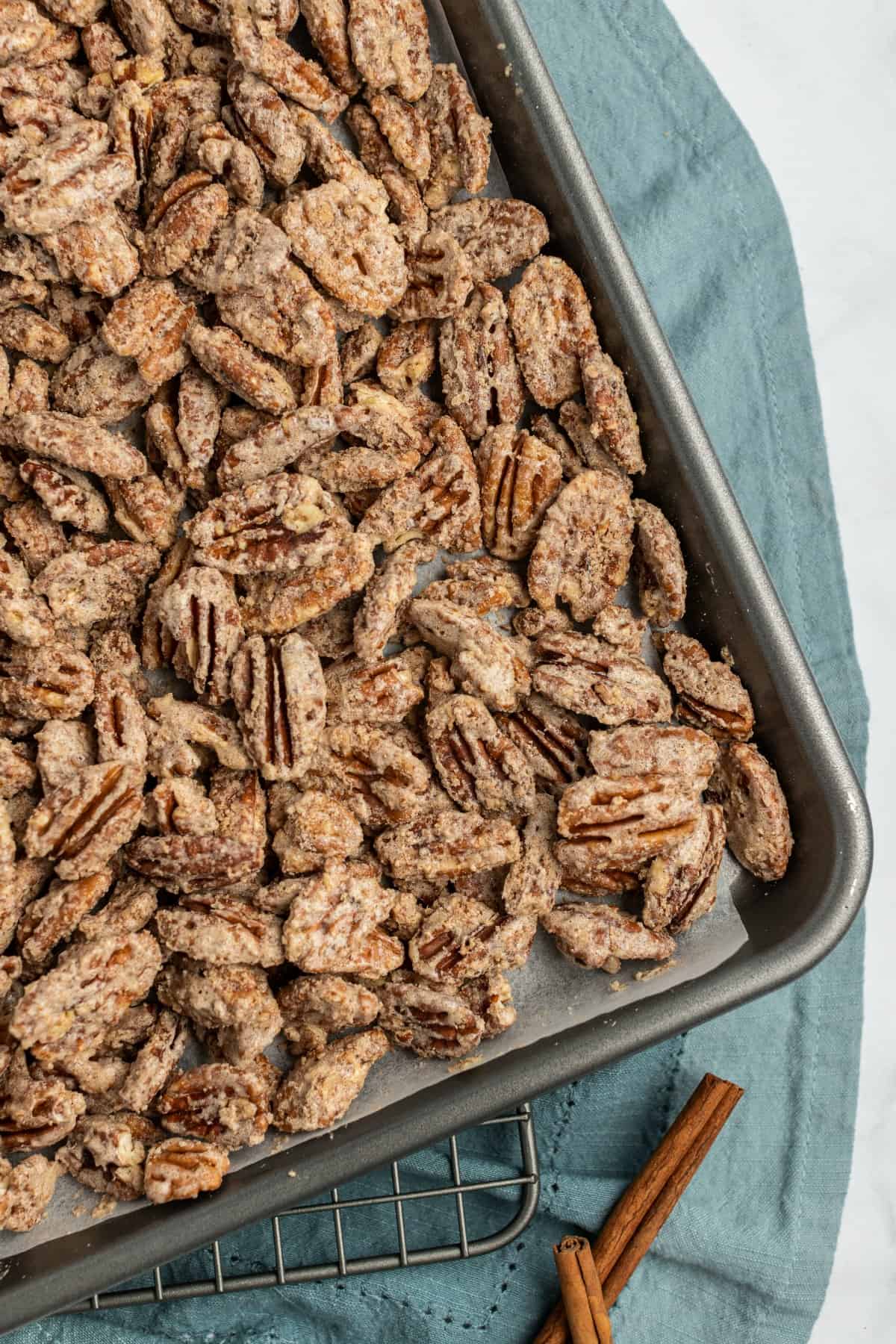 Substitutions
Change up the flavor and try this Maple Brown Sugar Candied Pecan recipe. You'll love the rich nutty flavor paired with sweet brown sugar.
You can also try these Roasted Nuts with chipotle and rosemary. Such a unique pairing that is perfect any time of year!! Everyone will ask for this recipe.
Along with snacking on these and throwing them into salads, Candied Cinnamon Pecans would be a fabulous addition to a homemade cheese board at your holiday parties.
Recipe FAQs
Are praline pecans the same as candied pecans?
Pralines are usually made with brown sugar, cream, and butter, while candied pecans are typically sugar and egg whites.
How do I store candied cinnamon pecans?
Store in airtight container at room temperature for up to 1 month.
Why are my candied pecans sticky?
If your pecans are still sticky it means you may not have cooked them long enough to create that hard coating on the outside. It also could mean that they are being stored in high humidity.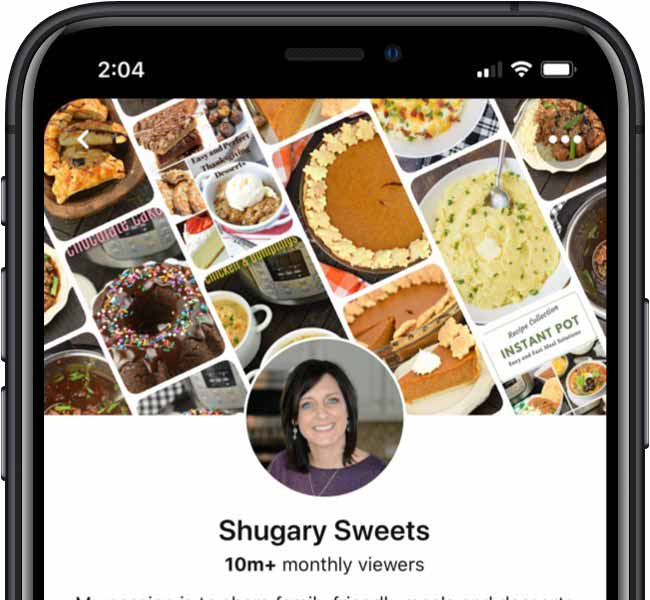 Crunchy roasted pecans with a cinnamon candy coating are a delicious treat for the holidays or any time of year.