Oreo Peanut Butter Truffles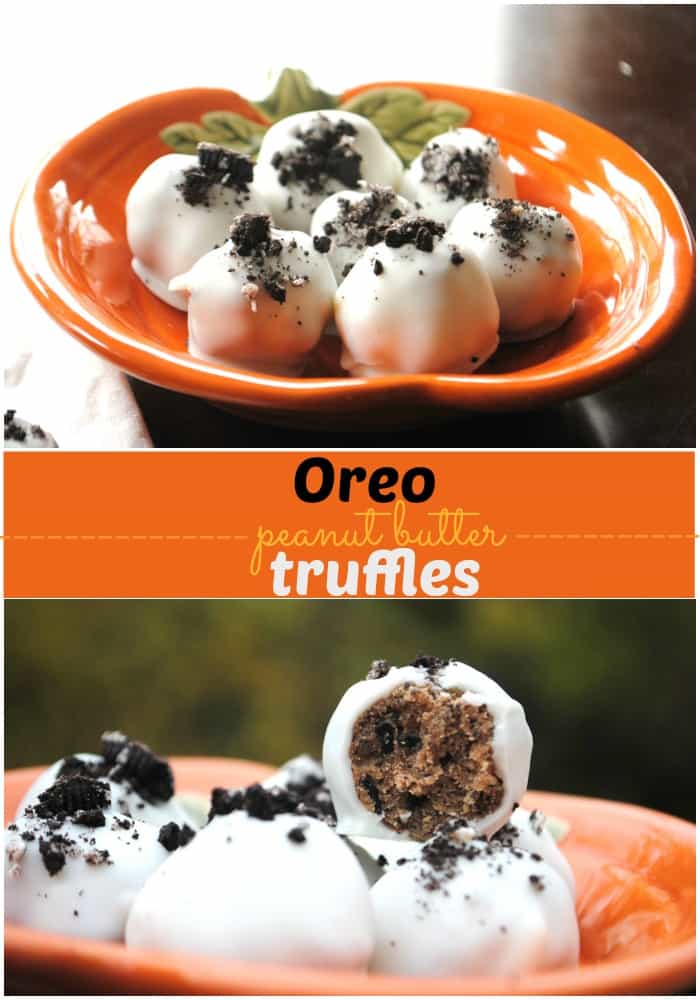 These are not your everyday Oreo truffles. Remember this Oreo Peanut Butter dip? Yeah, me too. I've been thinking about it for awhile now. I decided to try to make a bite size treat based off that recipe.
You're welcome. These are so tasty. Michael brought them to work (because I can't stop eating them) and they were gobbled up quickly. So I'm told.
If you like Buckeyes you will LOVE these. They taste a lot like a peanut butter buckeye with the crunch of an Oreo. Mmmmm.
Oreo Peanut Butter Truffles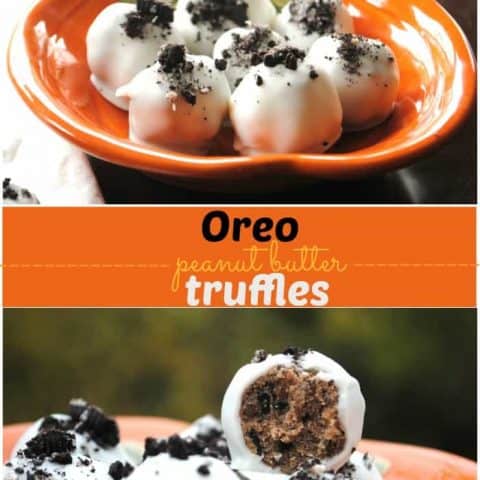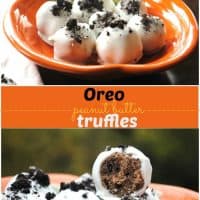 Ingredients
1 1/2 cup peanut butter
6 oz cream cheese, softened
11 oz white chocolate morsels, melted
1/2 cup Nutella
2 cup powdered sugar
30 Oreos, crushed
1 1/2 lb white chocolate candy coating, melted
Instructions
In mixer, blend cream cheese with peanut butter, nutella, melted white chocolate morsels and powdered sugar. Add in crushed Oreos.
Using hands (mixture will be crumbly), roll into one inch balls. Place all the balls on a cookie sheet, freeze for one hour.
Using a toothpick, dip each truffle into melted white candy coating. Allow excess to drip off, place on cookie sheet to set (about 15 minutes). Enjoy!