The only thing better than a chocolate chip cookie, is an Oreo Stuffed Chocolate Chip Cookie! This 3 ingredient recipe is so easy and delicious and ready in 15 minutes!
Love Oreo Cookies? These Oreo Peanut Butter Truffles have a delicious flavor, and are so fun and festive to make too! Our Cookies and Cream Fudge is a tasty vanilla fudge stuffed with crushed Oreo cookies!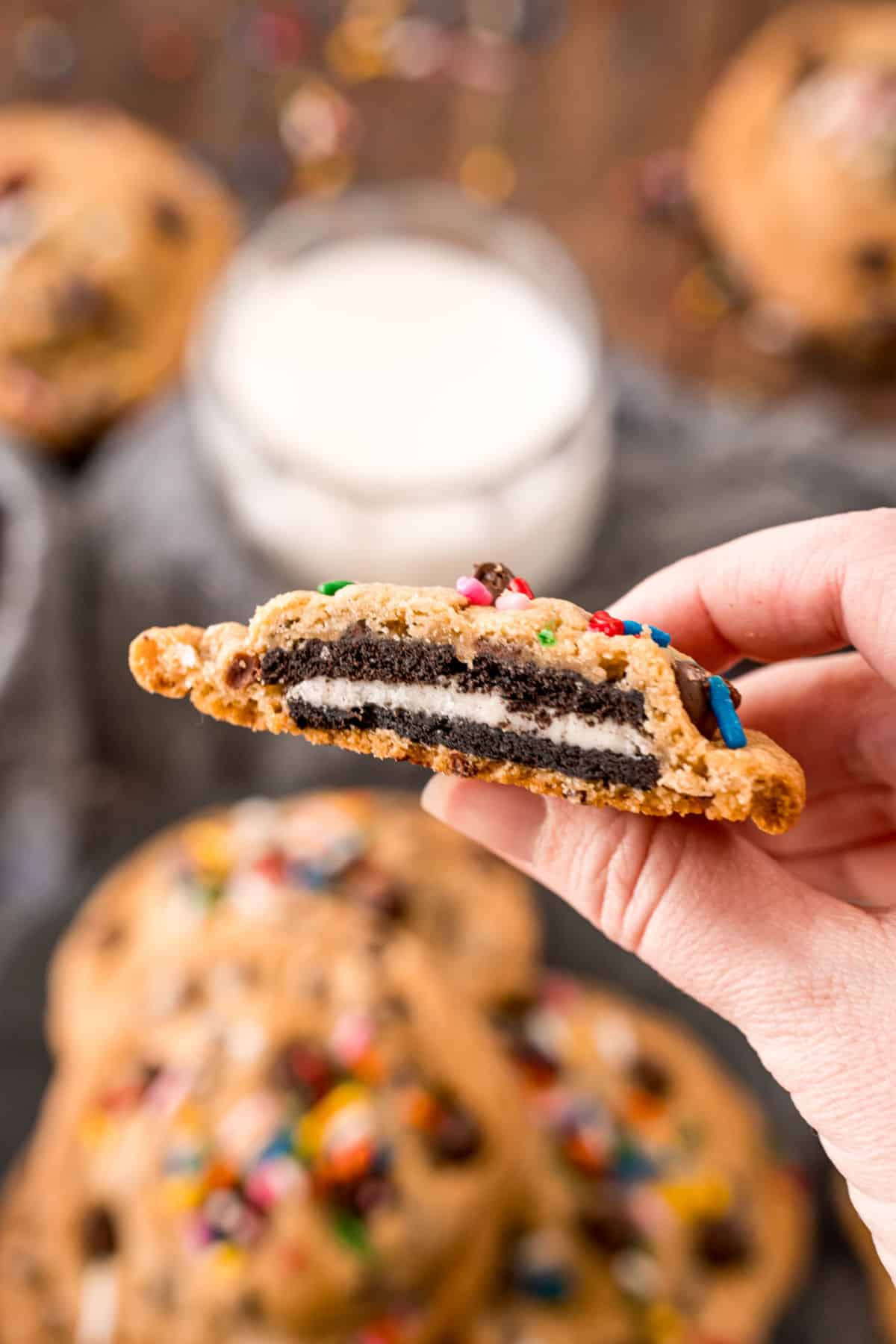 Why this Recipe Works
There's a reason refrigerated cookie dough is so popular. It tastes great for so little effort.
There's also a reason why people love stuffing Oreo cookies into baked goods.
The cookies soften into a melted chocolate bliss.
2 ingredients (plus sprinkles and extra chocolate chips, optional)
Ready to eat in 15 minutes!
Feeling like you want to bake from scratch? Use my favorite chocolate chip cookie recipe instead of refrigerated cookie dough!
If you love easy cookies, be sure to try our 3 Ingredient Peanut Butter cookies too!
Ingredient Notes
Just three ingredients (if you include the sprinkles)! I embrace shortcuts, especially when the end result can be insanely delicious. My Cake mix cookies are a perfect example.
Refrigerated Cookie Dough- we chose chocolate chip cookies dough, but peanut butter cookie dough would work great too!
Oreos- Original, Double Stuf, Mega Stuf- use what you love. Change up the flavor and choose Golden oreos, Mint Oreos, etc.
Chocolate Chips- add a few extra chocolate chips to the top of the cookie before baking. You can never go wrong with MORE chocolate. Semi-sweet or milk chocolate are perfect here.
Sprinkles- whether you choose colorful sprinkles as I did, or holiday sprinkles for a special occasion, one thing is for sure. Sprinkles make desserts even more appealing!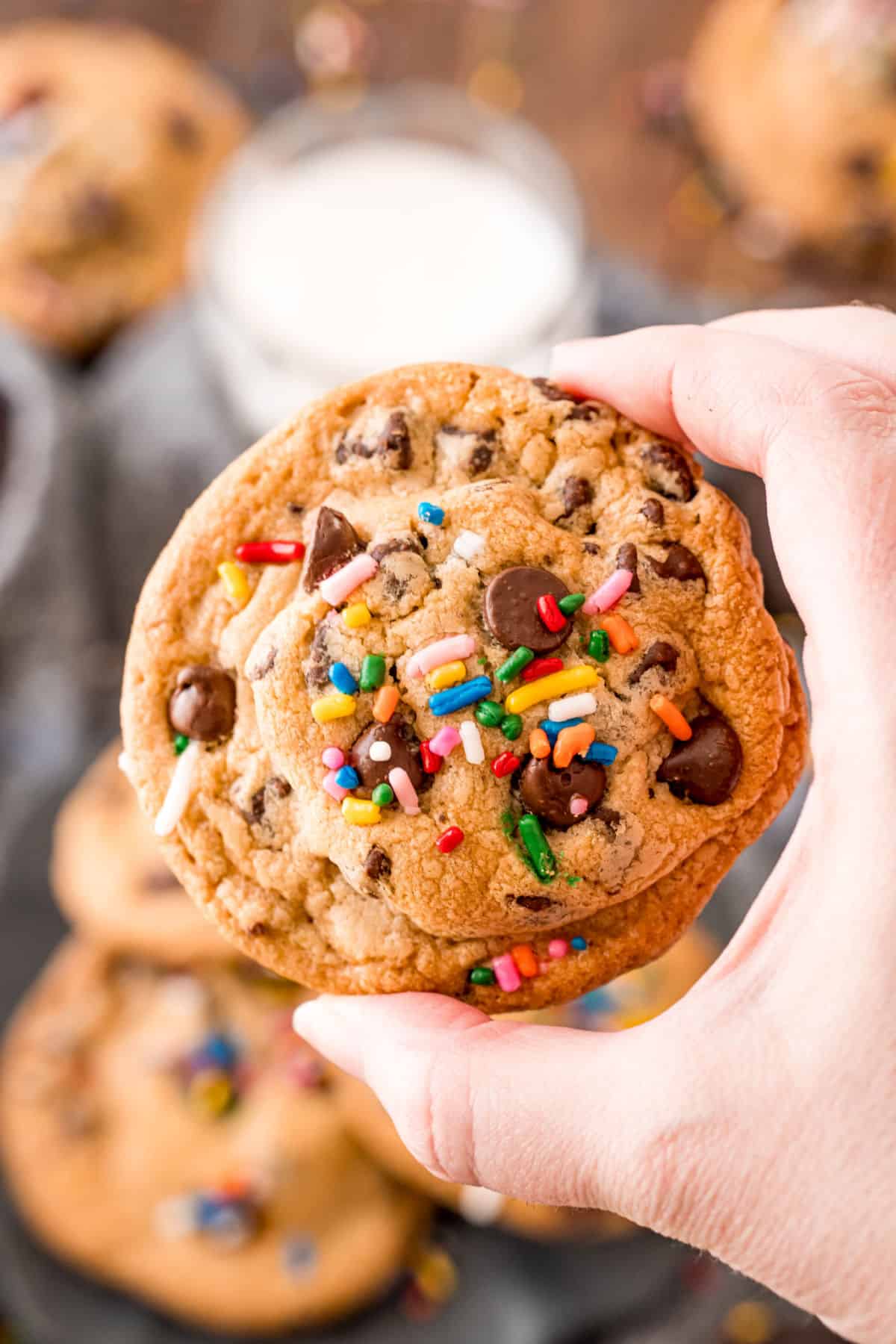 Tips and Tricks
You can also make these in a muffin pan (cupcake tin). Just be sure to watch the baking time! It will be about 16-18 minutes in a 350 degree oven, depending on size.
Most premade cookie doughs don't have enough chocolate chips. Press a few extra chocolate chips on top before baking!
Skip the sprinkles and press a few M&M's on the top instead.
Can't find the ready to bake cookie dough? Buy a 16 oz roll of refrigerated cookie dough instead, and cut into 24 even pieces.
Pillsbury Ready to Bake Cookie dough products are now safe to eat raw! Just wanted to let ya know that, haha!
Stuffing– skip the Oreos and use caramels like I did with this Caramel Stuffed Chocolate Chip Cookie recipe! Or give our Chocolate Chip Cheesecake cookies a try, stuffed with an incredible cheesecake filling!