Easy, decadent Cookies and Cream Fudge recipe! This Oreo Fudge is packed with flavor and perfect all year long!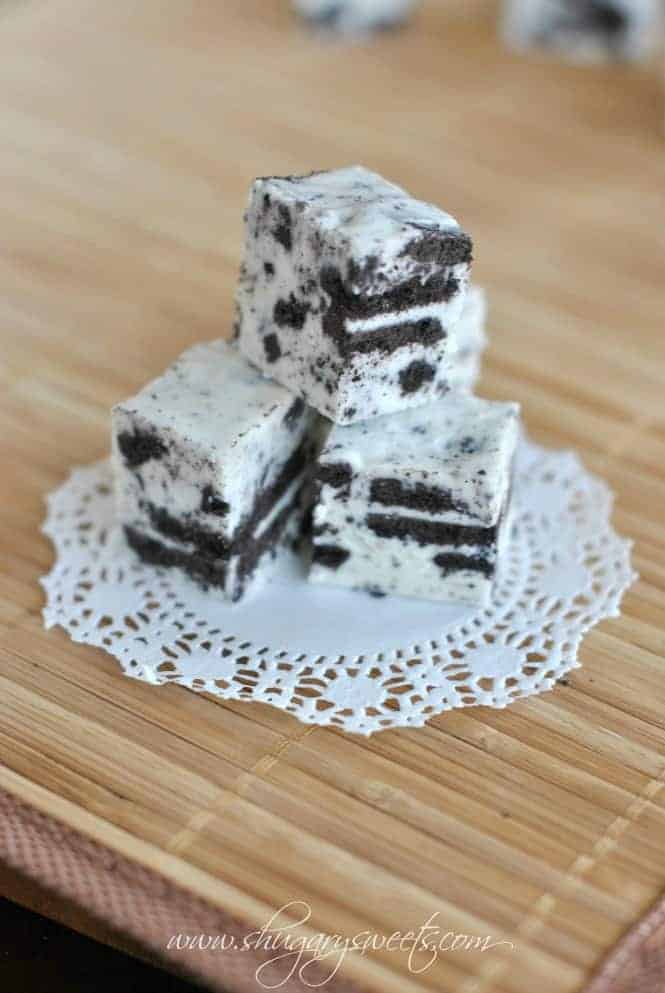 When it comes to candy making, I'd like to consider myself an expert. Oh wait, maybe that's candy EATING.
Although I'm still pretty great at knowing how to make vanilla fudge.
One thing I love about today's Cookies and Cream Fudge recipe is that you won't need a candy thermometer. There is a time and place for candy thermometers….for example when making these Pecan Pralines or this English Toffee.
But fudge? Most fudge can be made by just following these simple steps and tips.
How to make Oreo Fudge
First, crush your Oreo Cookies. I do this in a ziploc bag and whack them a few times with a rolling pin. You don't want crumbs, just small broken pieces of cookies. Set aside.
Next, get your ingredients prepped in your mixing bowl. This way you're ready to pour in the boiling liquid. Add your white chocolate morsels and marshmallow cream!
In a large saucepan, melt butter with sugar, heavy cream, and salt. Cook and stir constantly over medium high heat until boiling. Once boiling, continue for 5 minutes (this is a good rolling boil).
Remove from heat and pour immediately over ingredients in mixing bowl. Turn on low and blend for about 1-2 minutes, until white chocolate is melted and smooth. Fold in crushed Oreo cookies.
Pour your fudge into a 9-inch square baking dish that's lined with parchment paper. Allow to set (either at room temperature or in the fridge). Cut into squares and enjoy!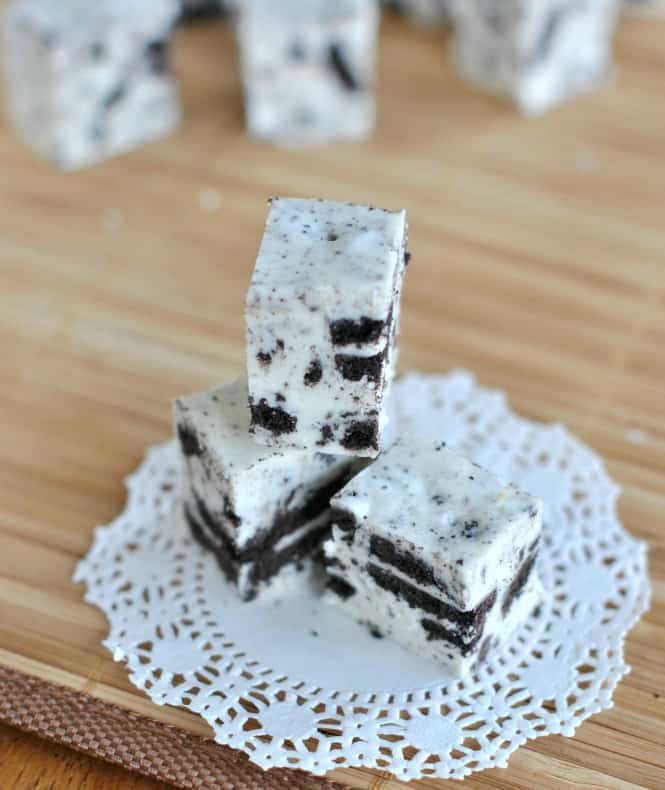 More Oreo Desserts
PS. If you try this recipe, please leave a STAR rating in the recipe card below. I love your feedback! Connect with me on social media by following me on Instagram, Facebook, or Pinterest.