Love PayDay candy bars? Try making these delicious PayDay truffles at home! Bite sized, copycat candy…doesn't get better than this!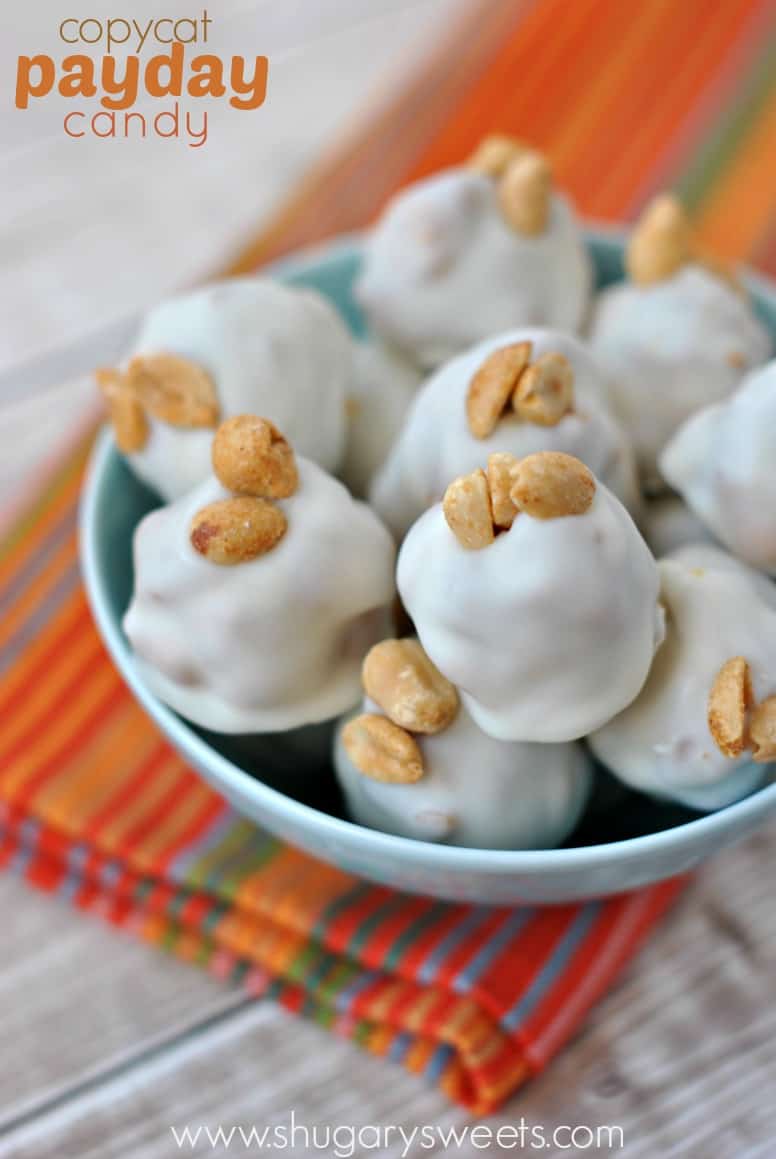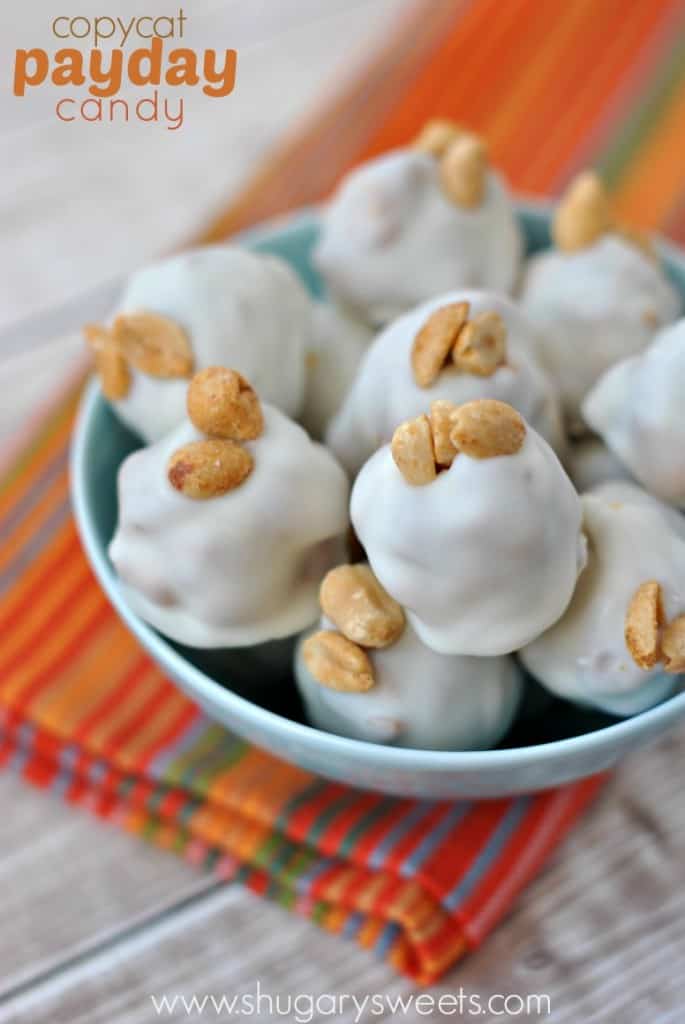 I seriously love making candy. Fudge, truffles, mints…I love it.
My waistline might not love it so much, but there is so much joy in re-creating a favorite recipe.
One of my favorite candy bars is a PayDay. Full of peanuts and chewy caramel/peanut butter filling. I love the sweet and salty combo in these candy bars!
You can recreate that candy like I did in this PayDay Popcorn or these PayDay cookies!
After a quick search online, there are hundreds of PayDay candy bar recipes. They are almost all identical. I have no idea who originated this delicious treat, but thank you. It truly is like eating the real thing.
But today, I wanted something different. I like different. I like to change things up sometimes. And I LOVE truffles.
It only made sense to take these copycat homemade PayDay candy bars and turn them into something bite sized. Right?
So….if you want to give these a try, head on over to Food Fanatic today for the recipe. You can PRINT the recipe too! ENJOY!