Love PayDay candy bars? Try making these PayDay truffles at home! These delicious copycat candies are the perfect bite sized treat.
Recreate the flavor of the classic candy bars like I did in this PayDay Popcorn. You'll love these PayDay cookies too.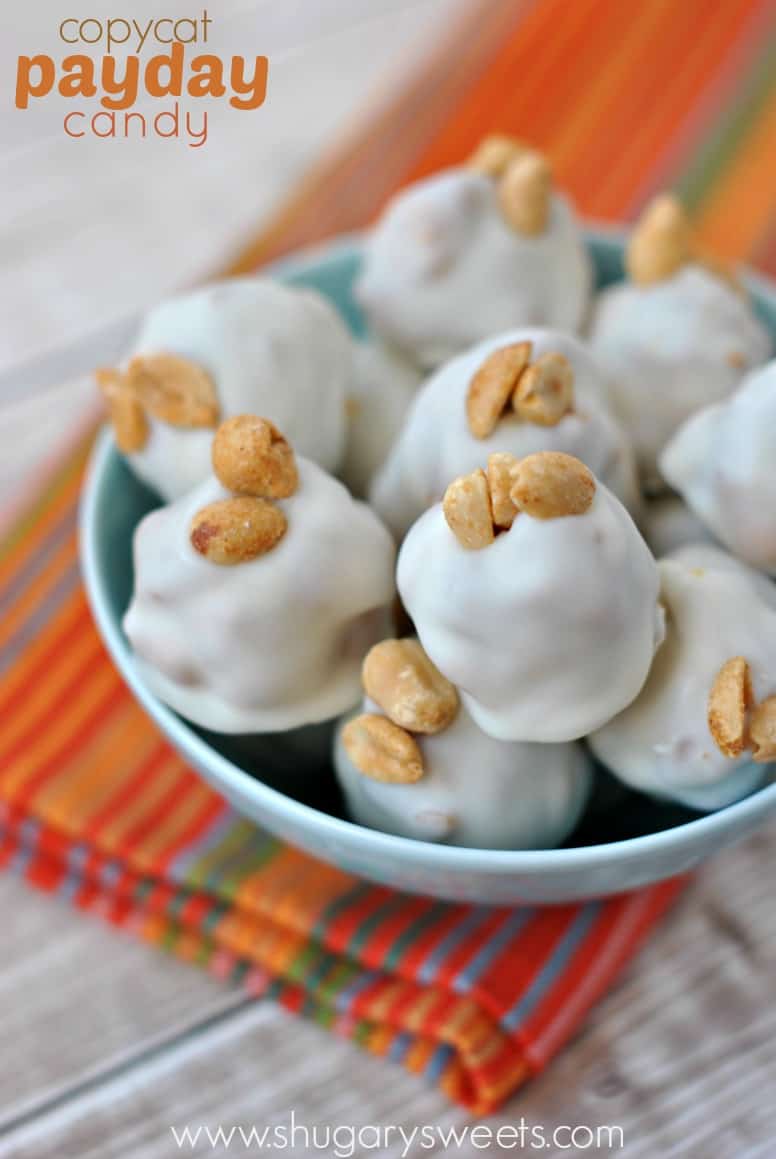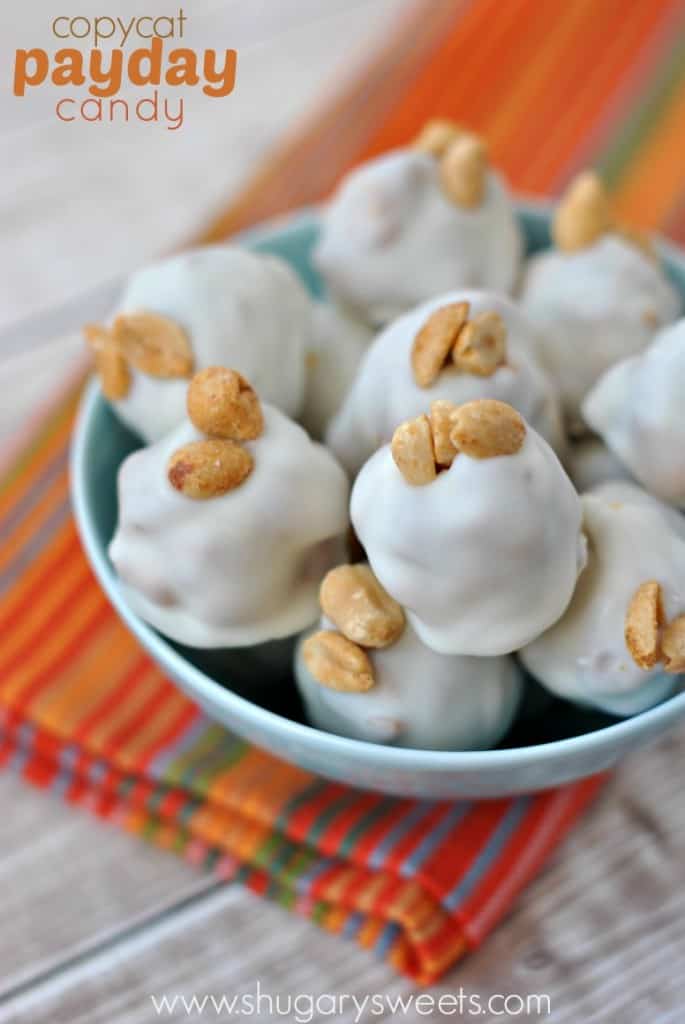 Everyone loves Chocolate Truffles. But sometimes it's nice to change it up!
Why This Candy is Best
PayDays have always been one of my favorite candies
. I admit to even snooping through my kids trick-or-treat haul to claim those sweet peanutty treats for myself.
It's amazing how much these PayDay truffles taste just like the original candy bar!
Sweet and salty, with crunchy peanuts in every bite.
Creamy white chocolate candy coating.
Easy to make without any special equipment.
A great homemade gift idea for any occasion.
Peanut lovers can't get enough of these truffles.Serve them at a party and watch how quickly they disappear.
Ingredient Notes
Everything you need to make copycat bite sized PayDay candies:
Butter
Mini marshmallows
Peanut butter – Use the creamy shelf-stable peanut butter (not natural) for best results.
Dulce de leche – This thick canned caramel sauce sweetens the center of the truffles and gives it the perfect consistency.
Peanuts – Use dry roasted, salted peanuts for best sweet and salty peanut flavor.
White chocolate melting wafers – I use the Ghirardelli brand for dipping these truffles. It melts easily, sets up smooth and shiny and tastes delicious!
Tips and Tricks
Make the candy base for the truffles by melting butter and marshmallows together over low heat. Stir in the dulce de leche and peanut butter. Remove from heat then fold in your peanuts.
Scoop this mixture onto a lined baking sheet by the tablespoon. Cover and freeze until solid. This can take anywhere from 2 to 4 hours.
Once frozen, dip each truffle into melted white chocolate using a toothpick. Then press a peanut on top of the truffle, covering the toothpick hole.
Let the white chocolate set for about 10-15 minutes. You can eat these truffles right away or store them for later!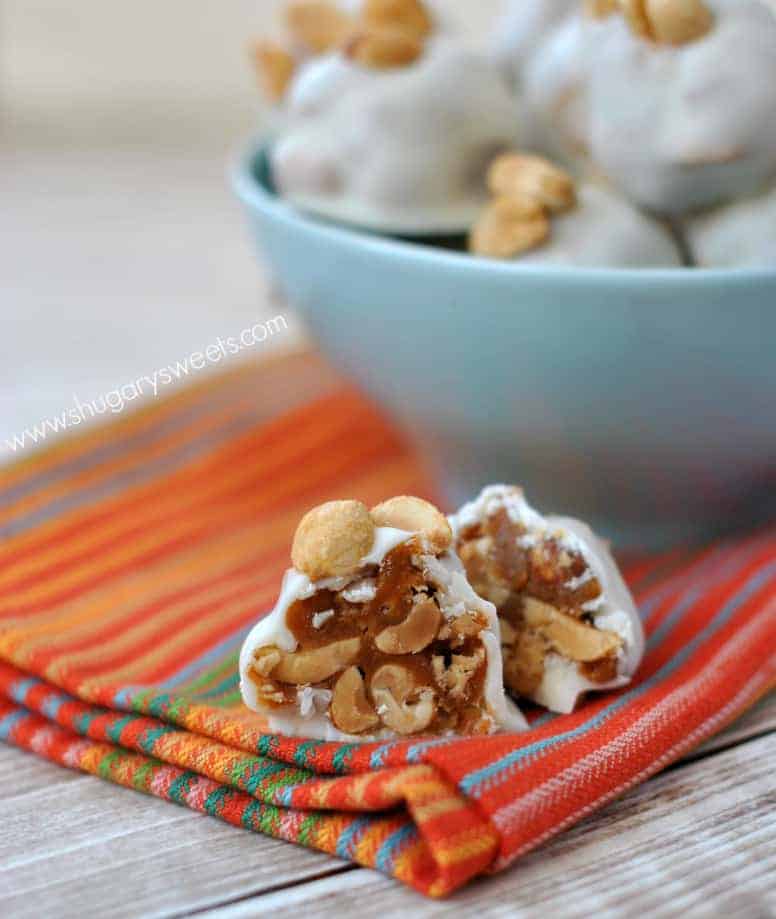 Recipe FAQs
How do I store PayDay truffles?
You can store in a food safe airtight container at room temperature. They stay good for up to 2 weeks.
What kind of dulce de leche is best?
I use Nestle's La Lechera dulce de leche. It comes in a can from the grocery store. You can also make your own dulce de leche from sweetened condensed milk, if you prefer.
What can I substitute for white chocolate melting wafers?
You can use melted vanilla almond bark or vanilla candy melts instead.
Melting white chocolate chips can be used, but they don't set up as well on the truffles. I find the texture of melted and re-hardened chocolate chips can be a little chalky and crumbly.
If you love PayDays as much as I do, these candies might just become your new favorite truffles!