Traditional OREO cookie balls shaped for the holiday season! Easy, impressive and delicious too!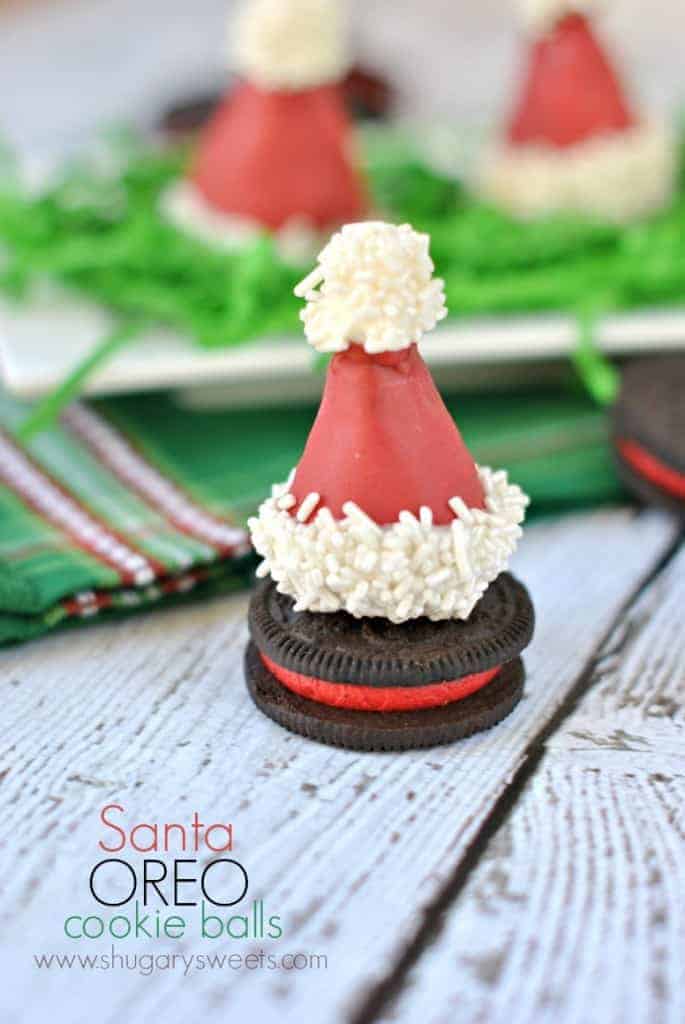 Please tell me you have had an OREO cookie ball. That's the question I'm really wondering.
You know, one package of OREO cookies crushed up and mixed with ONE package of cream cheese. Roll it up into a ball and dip it in candy coating. Easy peasy.
Of course I didn't want to stop there. I wanted to take it a step further and help you create a little more impressive cookie ball. Like a Santa Hat.
You can go a step further too and use the Holiday Oreos (with the red filling). You can use mint OREOS for a minty flavor, or you can add some chopped peppermint candy canes to your mixture for a peppermint twist! So many possibilities!
Yeah, we're pretty much in love with this easy treat. So spread some festive cheer and keep holiday spirits high during this hectic season!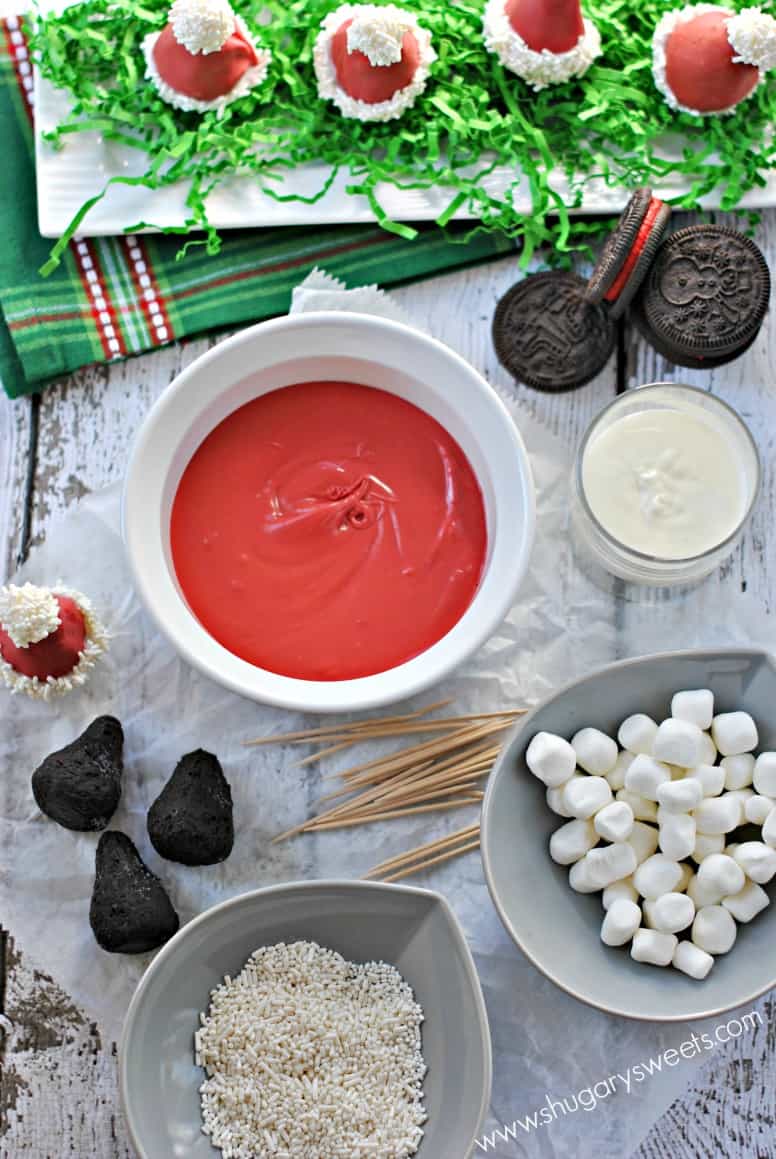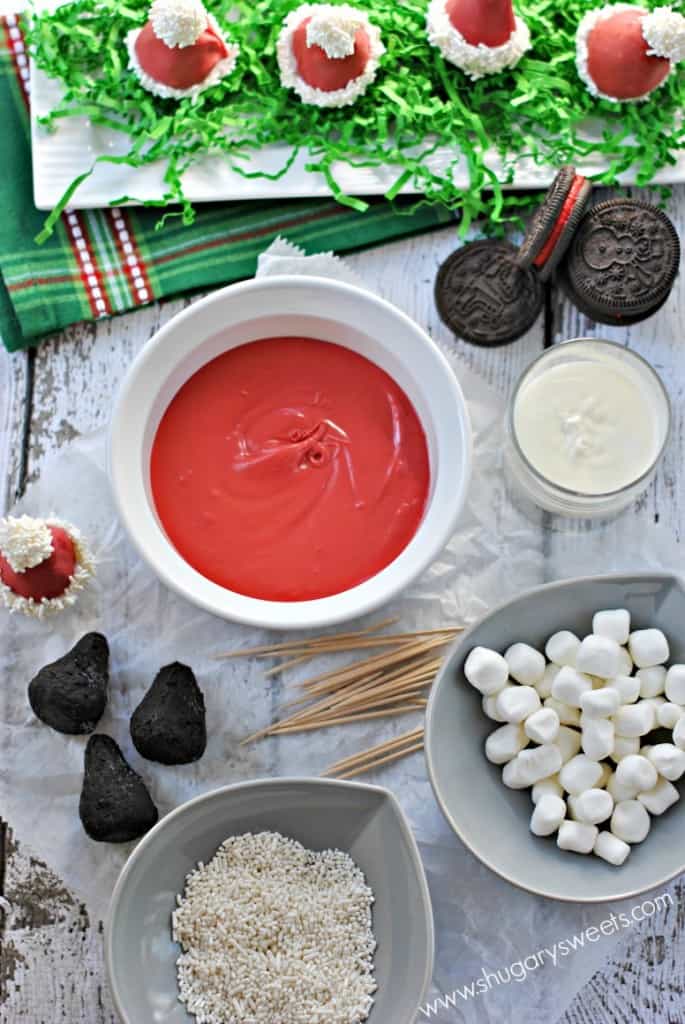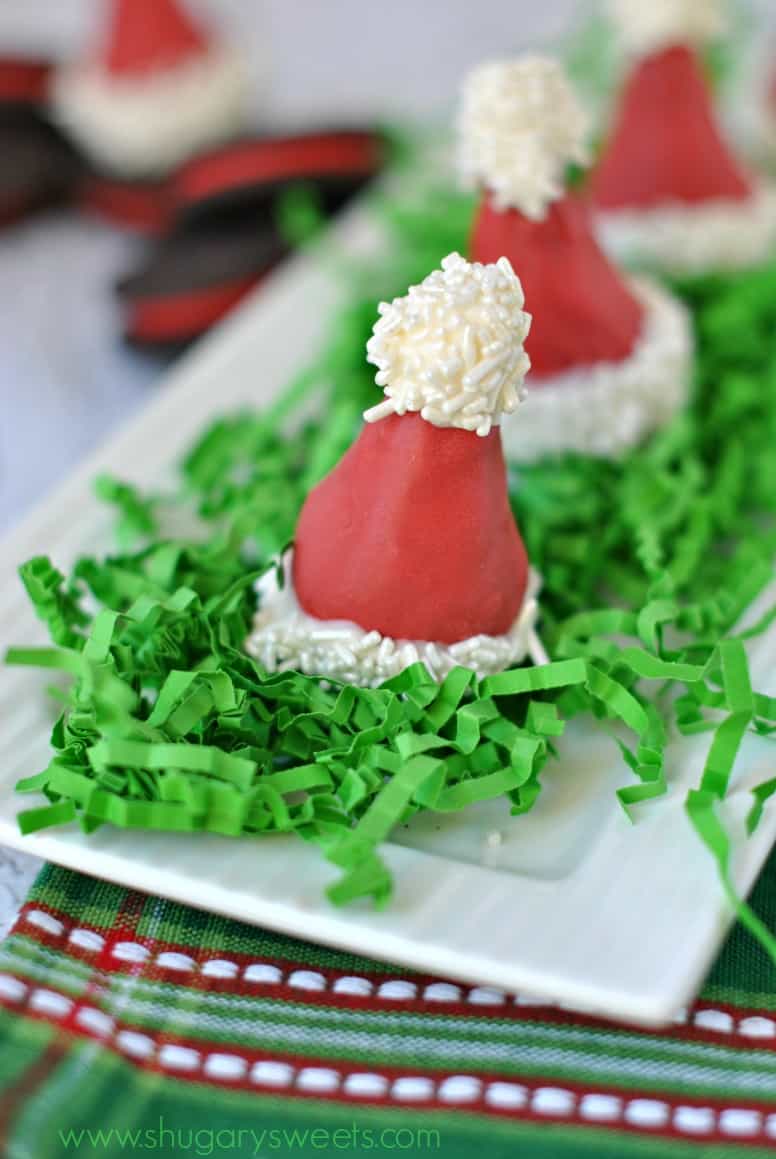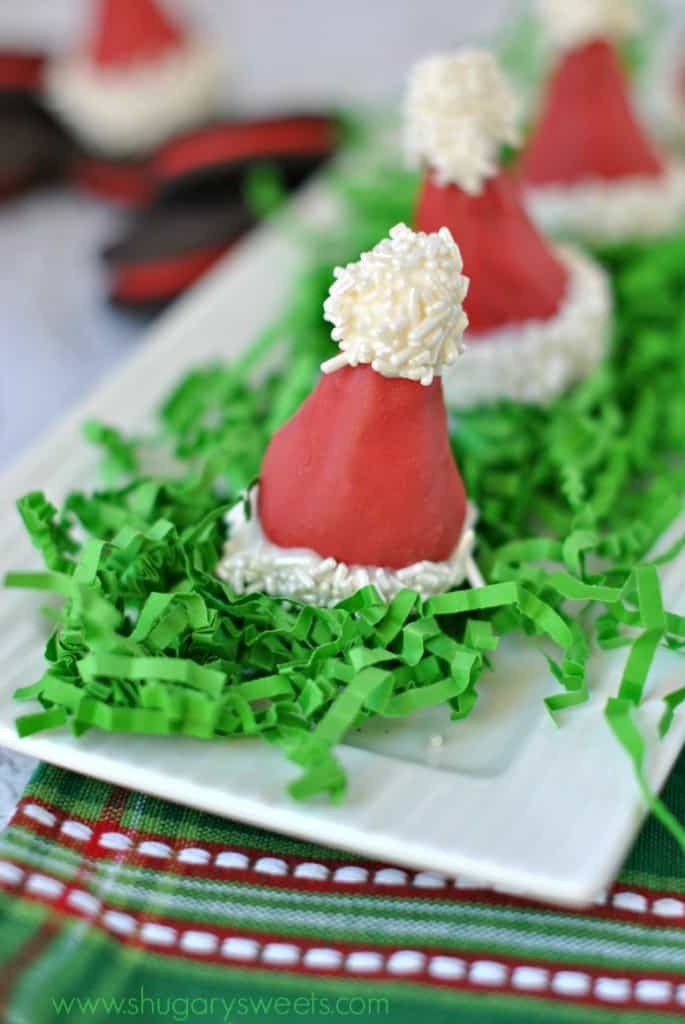 Love OREO Cookie Balls?