Cheesecake Dip
So after eating my fair share of Carrot Cake, and licking the bowl of icing, I realized I needed to do something. In other words, create a new dip! Many of you tried the Cookie Dough Dip I made for Christmas this year…but this is just as good. I can't decide which one I like better. I may need to go make a batch of Cookie Dough Dip.
But for now, I will curl up on the couch drinking some of my favorite coffee (Dunkin Donuts Strawberry Shortcake) and eating a plate of Cheesecake Dip and Graham Crackers! Hope I've inspired you to do something…anything.
Cheesecake Dip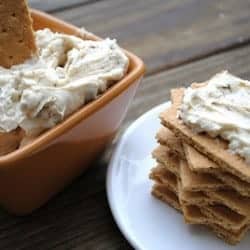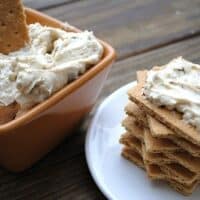 Ingredients
8 oz cream cheese, softened
1/2 cup butter, softened
2 tsp vanilla extract
1 cup powdered sugar
1/2 cup chopped pecans
Instructions
Beat cream cheese and butter until fluffy (about 3-4 minutes). Add vanilla and powdered sugar and beat an additional 3-4 minutes. Fold in chopped pecans.
Serve with graham crackers, animal crackers, pretzels. Enjoy!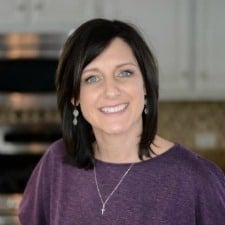 Aimee is a dessert lover (specifically rice krispie treats), workout enthusiast, self-taught foodie, and recipe creator. Her recipes have been featured in over 15 magazines, and her passion is to share her love of cooking with the everyday home cook! Learn more about Aimee.