Sweet Coconut Biscotti is perfect with your breakfast this morning! Dunk it in your morning coffee or tea, and I say you have a well rounded breakfast! Ha!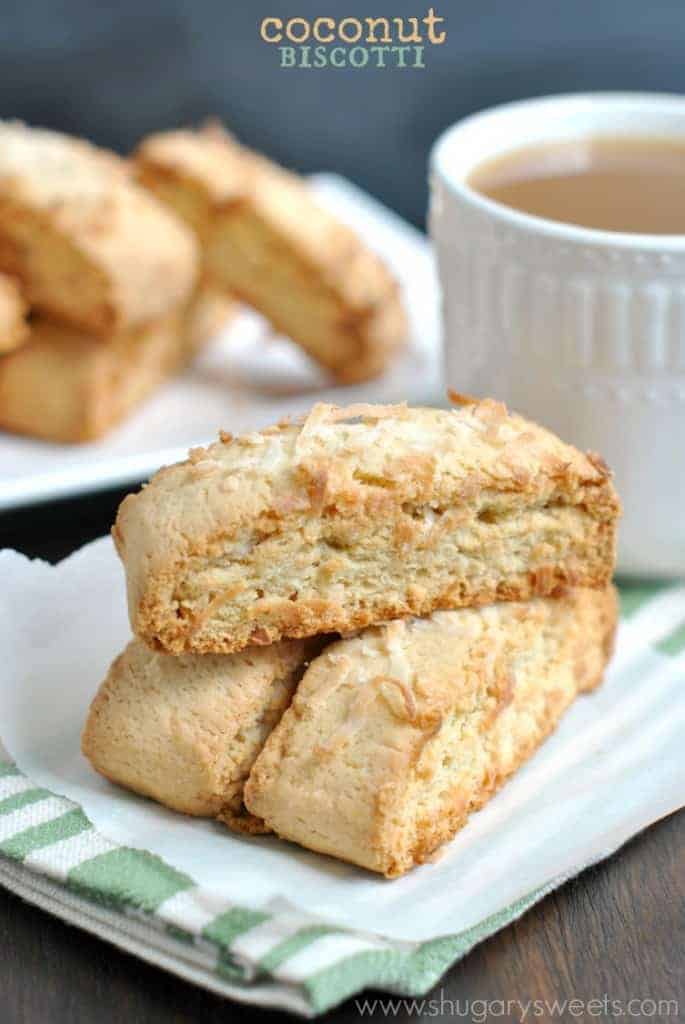 Have you ever been on a food blog and thought, oh man that looks good, I wish I could try it.
Well, today, you have that opportunity. To try some of this sweet, crunchy, Coconut Biscotti. Want to know the details?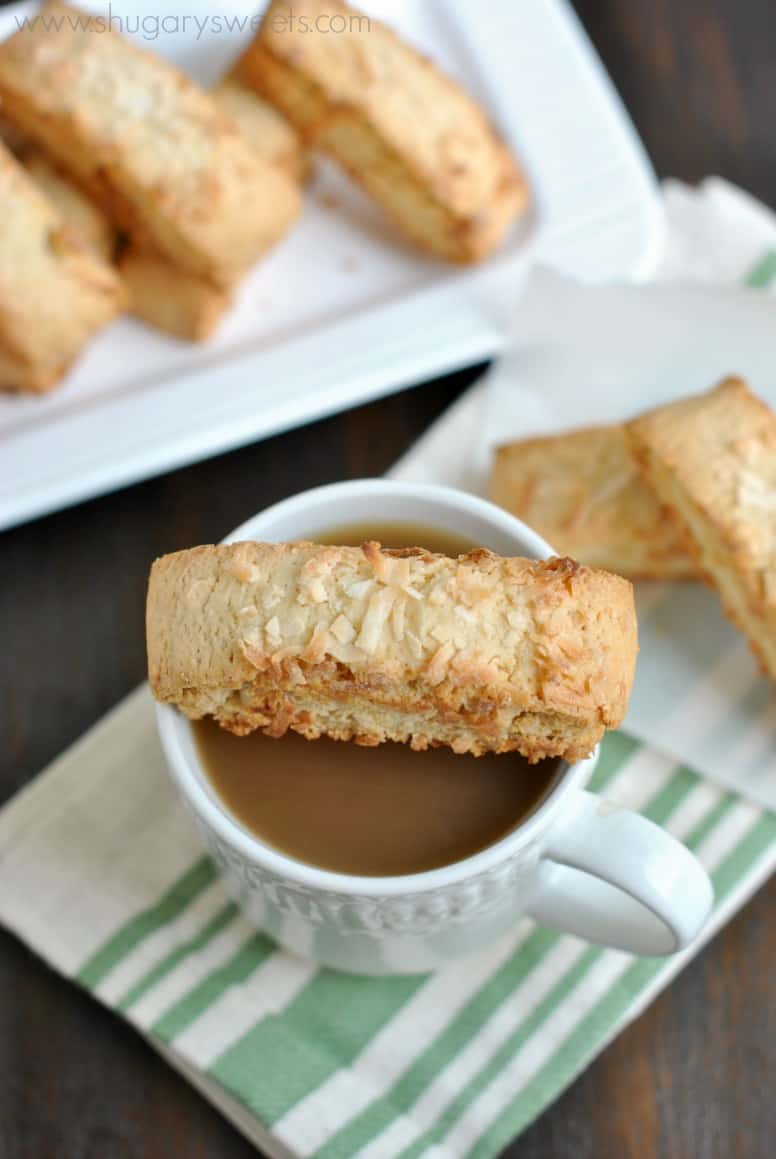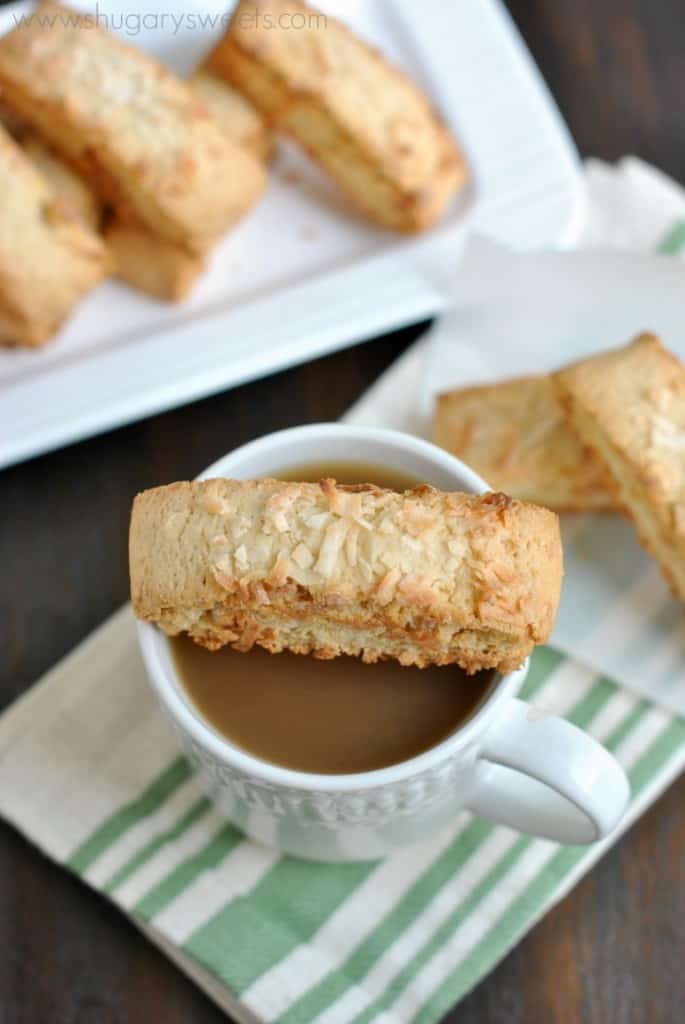 It was before Christmas last year when my food blogger friend, Ashley made a big announcement. Ashley blogs over at Center Cut Cook and is always sharing some of the most delicious looking food!
What was supposed to be the most wonderful news (a much awaited pregnancy with their first child) was also paired with some devastating news. Her husband Ryan was just diagnosed with stage 4 Colon Cancer. I've never met Ashley and Ryan, but through the food blogging world you get to "know" people.
We are all on this crazy food roller coaster, all sharing each other's recipes on facebook and pinterest. We are a community of like minded people, ya know? And when one of our peeps is in need, well, that's when the "family" comes together to help.
Now, as for this biscotti, well, you know how much I love biscotti. I have been wanting to make a coconut version for quite some time! This was absolutely delicious, and perfectly sweet.
Dunk it in your favorite coffee for a delicious breakfast. Go the extra step and whip up a batch of Almond Joy coffee creamer for some extra coconut flavor!