Skinny Caramel Mocha
Not only is this Skinny Caramel Mocha easy to make, but it's low in calories too! No need to stop at the coffee shop, enjoy one of these at home today!!
Be sure to follow me on Bloglovin'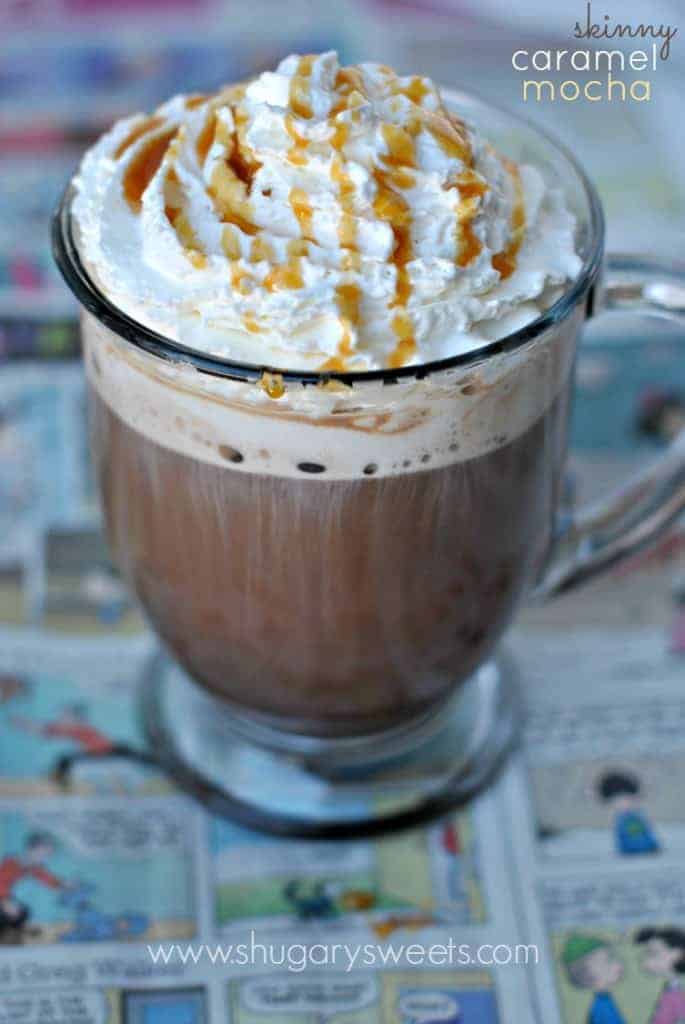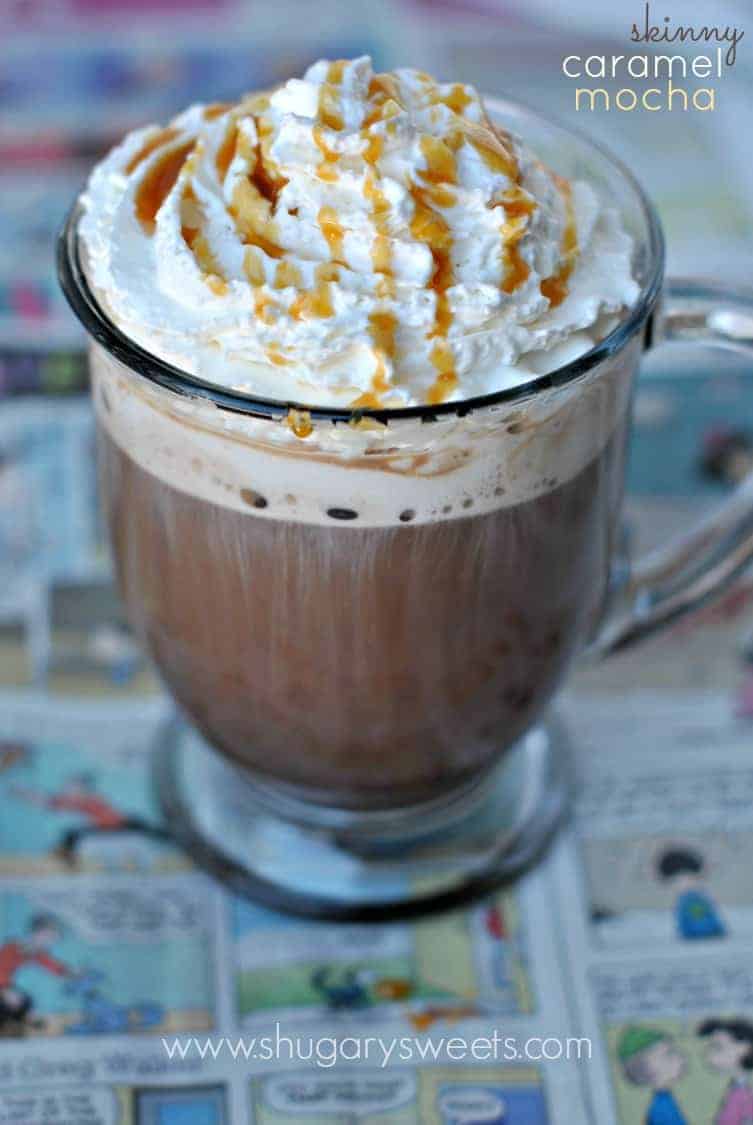 It's no secret that I am a coffee addict. No matter what you tell me, I refuse to give it up.
I used to be a Diet Coke AND coffee addict, but due to a severe migraine issue I have finally given up all soda (and sugar-free products).
But back to coffee.  It's not just the taste I enjoy (which I DO love), it's the act of sitting down with a fresh cup of coffee and good book. Or work. Or TV.
I love the smell, the taste, the sound of coffee brewing. It's the whole experience.
While I do love the occasional Starbuck's Mocha or Caramel Macchiato, I struggle with paying those prices. I would much rather invest in better brands of coffee to brew at home.
I normally drink my coffee with a small splash of cream. Flavored creams usually, but I'm making my own occasionally.
Sometimes though, a mocha is what I crave! And if it has caramel? More power to it! Today, I am sharing this easy to make, skinny caramel mocha recipe.
Here is a breakdown of the calorie count, using the brands of products for this recipe (calories may vary depending on brands):
20 calories: Kroger Caramel ice cream topping
30 calories: Rodelle gourmet cocoa powder
20 calories: Domino organic light agave nectar
5    calories: strong brewed coffee
40 calories: Kroger Fat Free organic milk
OPTIONAL: 35 calories: extra caramel topping and 2 Tbsp Kroger extra creamy whipped cream
For a grand total of 115 calories per large mug or 150 calories per large mug with whipped cream and extra caramel sauce (YUM).
This mocha isn't as sweet as a coffee house mocha, but the extra whipped cream and caramel do add a bit more sweetness! You can also add more agave nectar to sweeten if you like!!
Yes, this is the perfect skinny drink for my next splurge!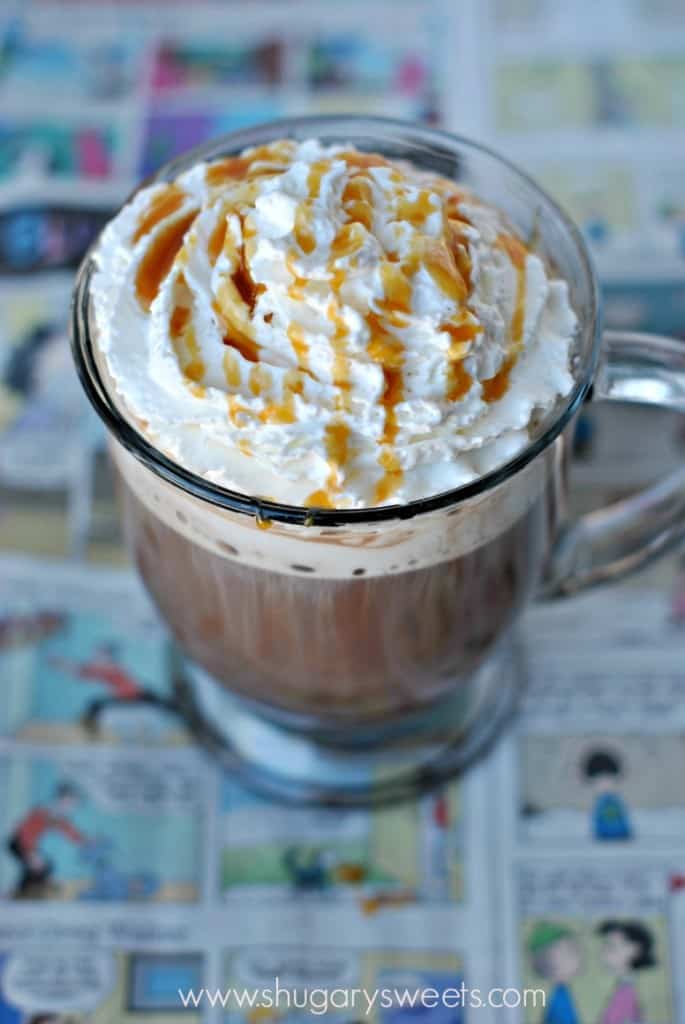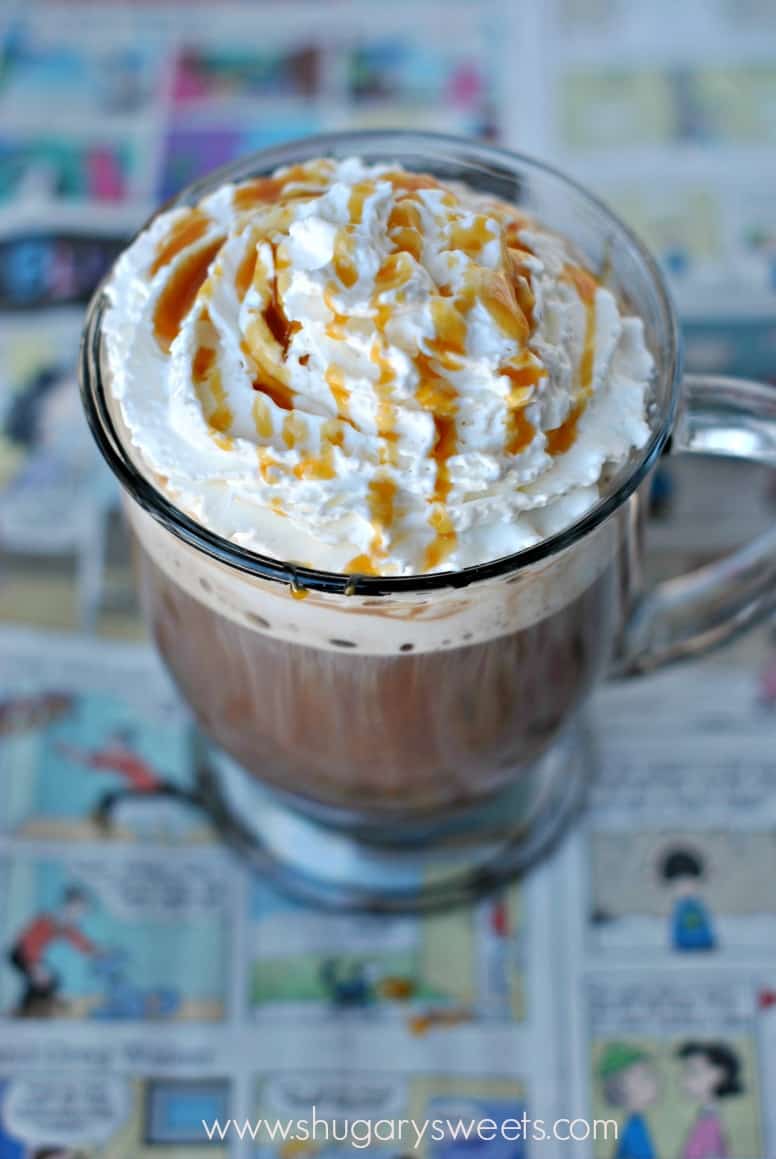 Connect with Shugary Sweets! Be sure to follow me on my social media, so you never miss a post!
Pinterest | instagram | Bloglovin'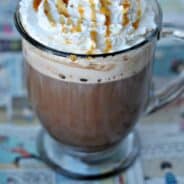 Skinny Caramel Mocha
Yield: 1 large mug (about 12 ounces)
Prep Time:5 minutes
Ingredients:
1 tsp caramel sauce
1 Tbsp unsweetened cocoa powder
1 Tbsp hot water
1 tsp light agave nectar
8oz strong brewed coffee
1/2 cup skim milk
Optional garnish:
2 Tbsp whipped cream
1 tsp caramel sauce
Directions:
In a large mug, add caramel sauce, cocoa powder and hot water, combine with a spoon. Add agave nectar. Pour brewed coffee over mixture and stir until combined.
In a small mug, heat skim milk in microwave for about one minute (until steamed, microwave times may vary). Pour hot milk over coffee mixture, giving a quick stir.
Garnish with whipped cream and caramel sauce if desired (highly recommended)!
MAKING THIS RECIPE? Share it with me on Instagram using the hashtag #ShugarySweets so I can see what you're cooking up in the kitchen!
Love coffee drinks? I also love a good cold coffee milkshake: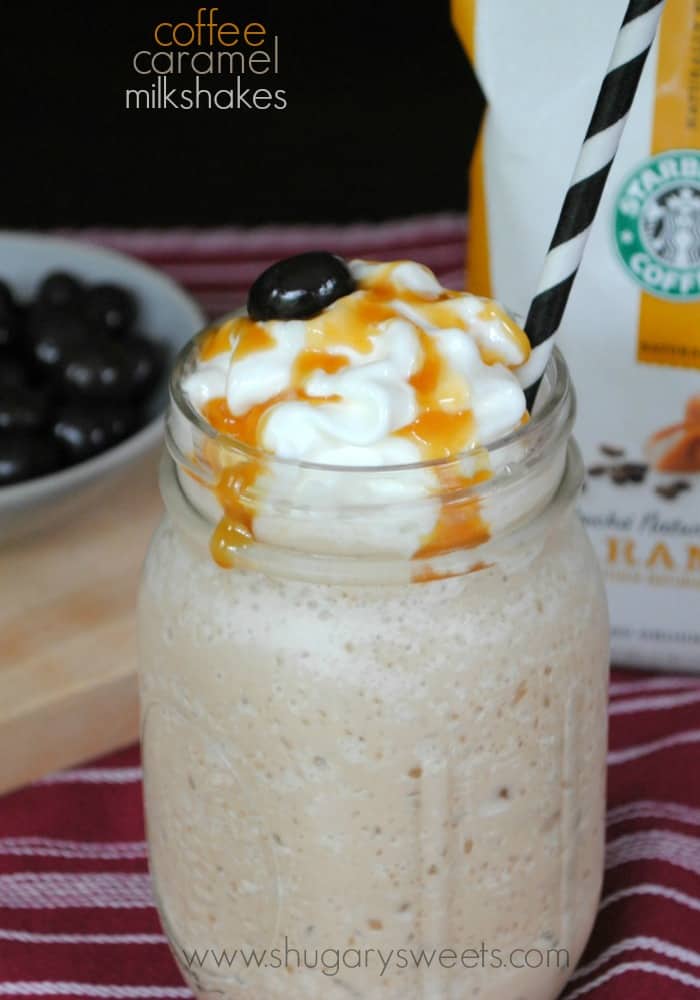 Caramel Coffee Milkshakes: refreshing, delicious, and easy to make at home!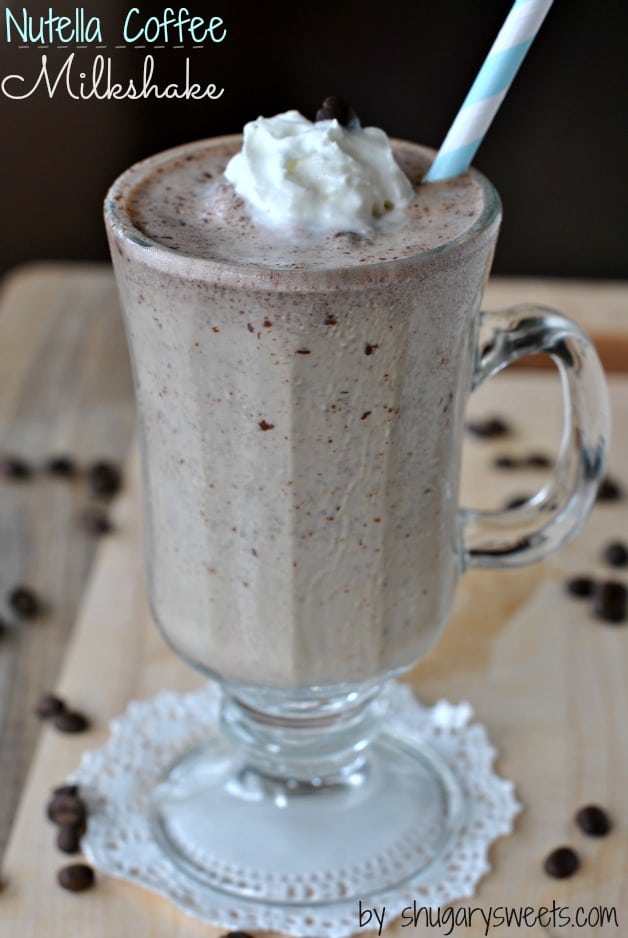 Nutella Coffee Milkshakes: coffee and nutella are a perfect pair!
Proof of my Coffee Addiction: a whole pinterest board dedicated to My Love of Coffee!
More Coffee recipes from my blog friends: