Refreshing and delicious, this Nutella Coffee Milkshake is the perfect afternoon pick-me-up. Chocolate, hazelnut and coffee flavors together make this caffeinated treat better than anything from the coffee shop!
It's so easy to make fun specialty coffee drinks at home. These Caramel Coffee Milkshakes are addictive and so much less expensive than Starbucks.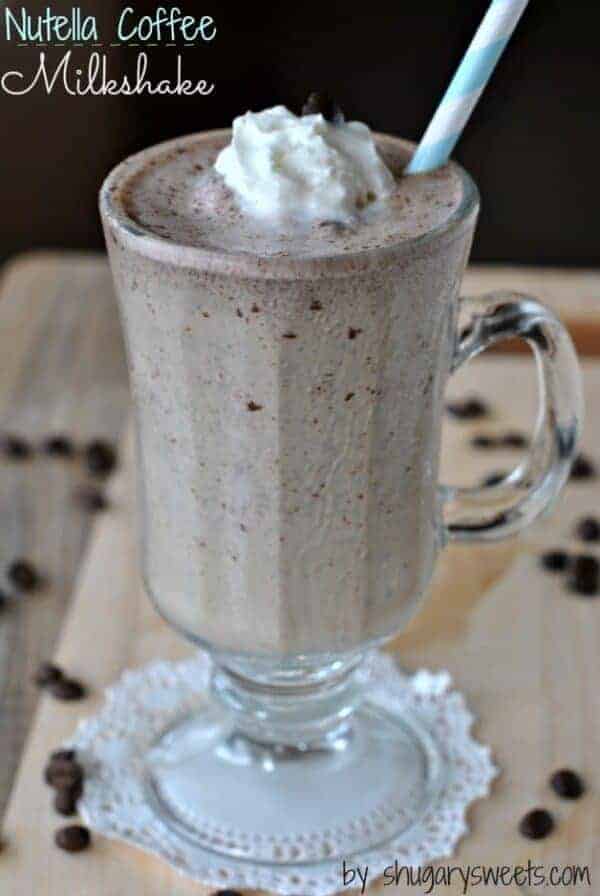 Why this Recipe Works
Today's sweet and creamy creation is for all of you Nutella fans!
Nutella Coffee Milkshakes are quick and easy to make. Since I always have the ingredients on hand, I can blend up a couple of these frappes anytime the craving strikes.
Ingredient Notes
Here's all you need to make these coffee shakes:
Tips and Tricks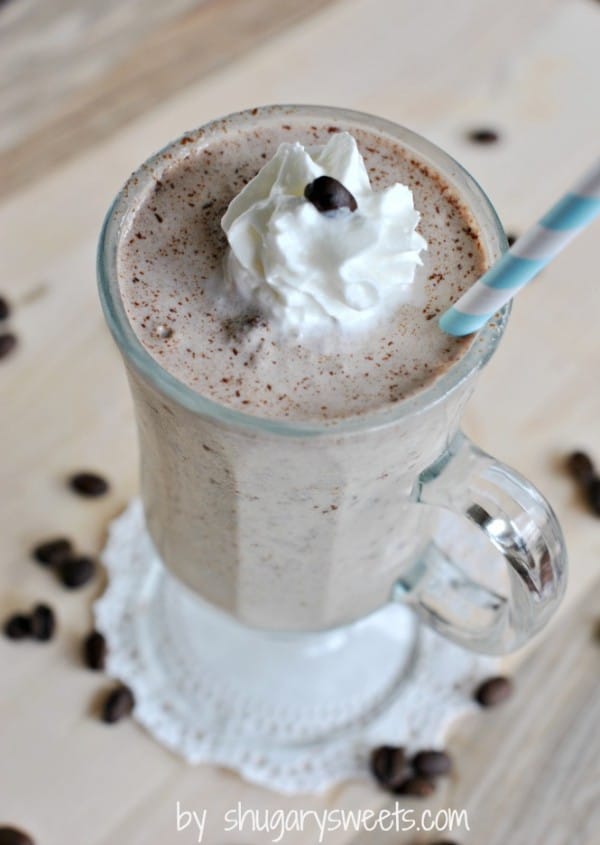 Recipe FAQs
What is Nutella?
Nutella is a smooth spread made with sweetened chocolate and hazelnuts. You can find it in the peanut butter aisle of most grocery stores!
I love baking with (and eating!) Nutella. It's a key ingredient in this Nutella Swirled Banana Bread and these Nutella Stuffed Donut Holes too!
Does this milkshake taste like coffee?
There is a definite coffee flavor to this shake–we like it that way! The coffee taste is balanced by the creamy sweetness of the ice cream and the Nutella, so it's definitely not bitter.
Can I make this milkshake without the coffee?
You sure can! Just swap the coffee for milk to make a regular Nutella milkshake without the caffeine content or coffee flavor.
Can I make this with espresso instead of the coffee?
Yes, espresso can be used in this recipe. It is much stronger than regular coffee though, so be prepared for an extra jolt!
Put some pep in your step with this easy Nutella Coffee Milkshake recipe!