Nobody will guess that this sweet toffee starts with graham crackers. Brickle Bars are the next best thing to homemade candy! Topped with pecans and melted chocolate, these are delicious!
If you have extra graham crackers, give this delicious Chocolate Eclair Cake a try soon! Or if you're craving chocolate, this Boston Cream Donut recipe is decadent and EASY.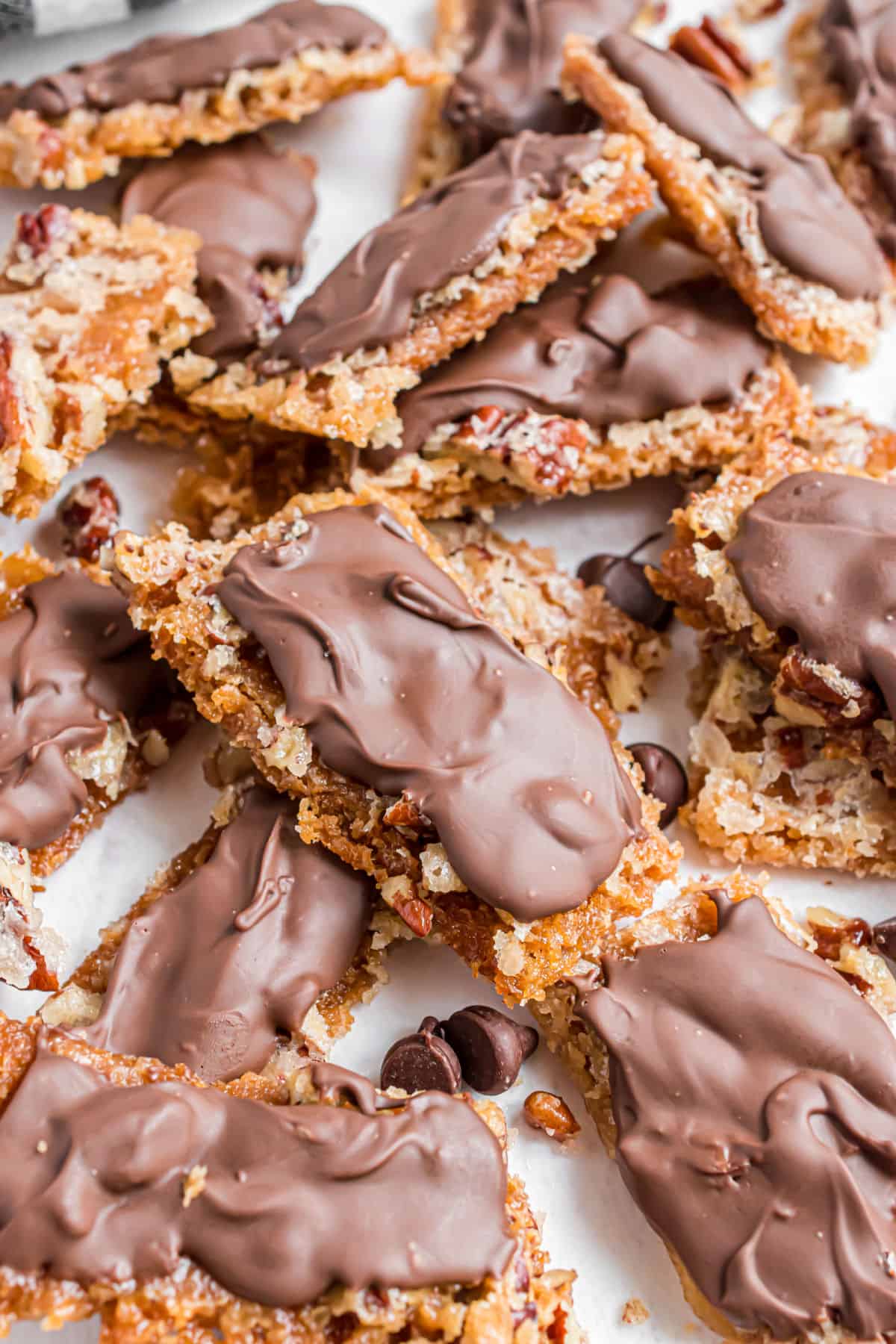 Why this Toffee Recipe is Best
You'll love the buttery flavor, and surprisingly people will beg for this recipe, thinking you slaved over the stove making toffee.
Be sure to add it to your last minute Christmas candy list!
Tastes like toffee (without the stick to your dental work texture, ha)!
Only five ingredients!
Ready in minutes!
If you love toffee, then you need to try today's recipe! Our family has been making this recipe for over 25 years!
Ingredient Notes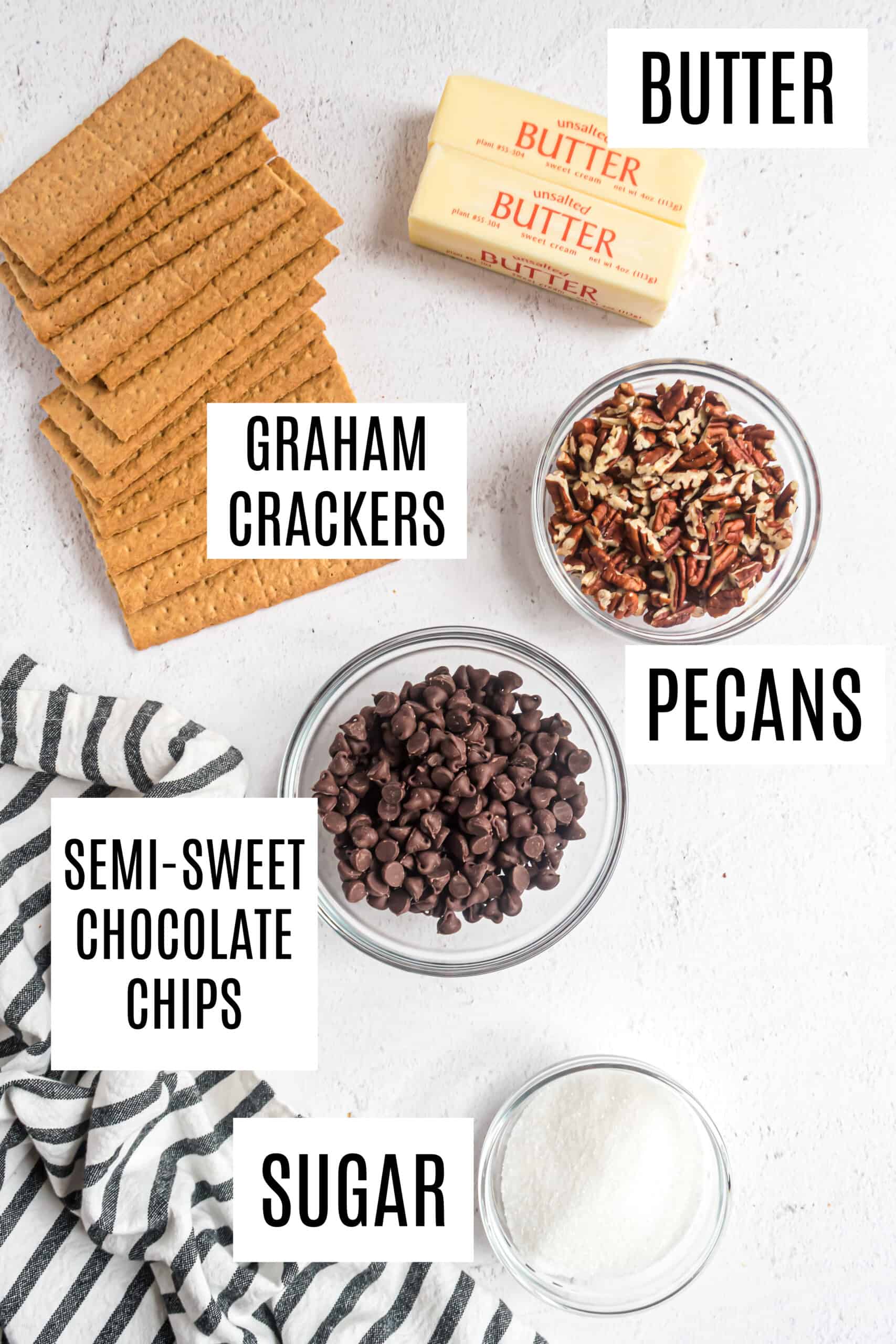 Butter- we always use unsalted, but salted will work just fine in this recipe too!
Graham crackers- make sure they are fresh. Stale graham crackers won't result in the same texture!
Chocolate chips- Use a good quality brand. You want your toffee to TASTE good.
Step by Step Instructions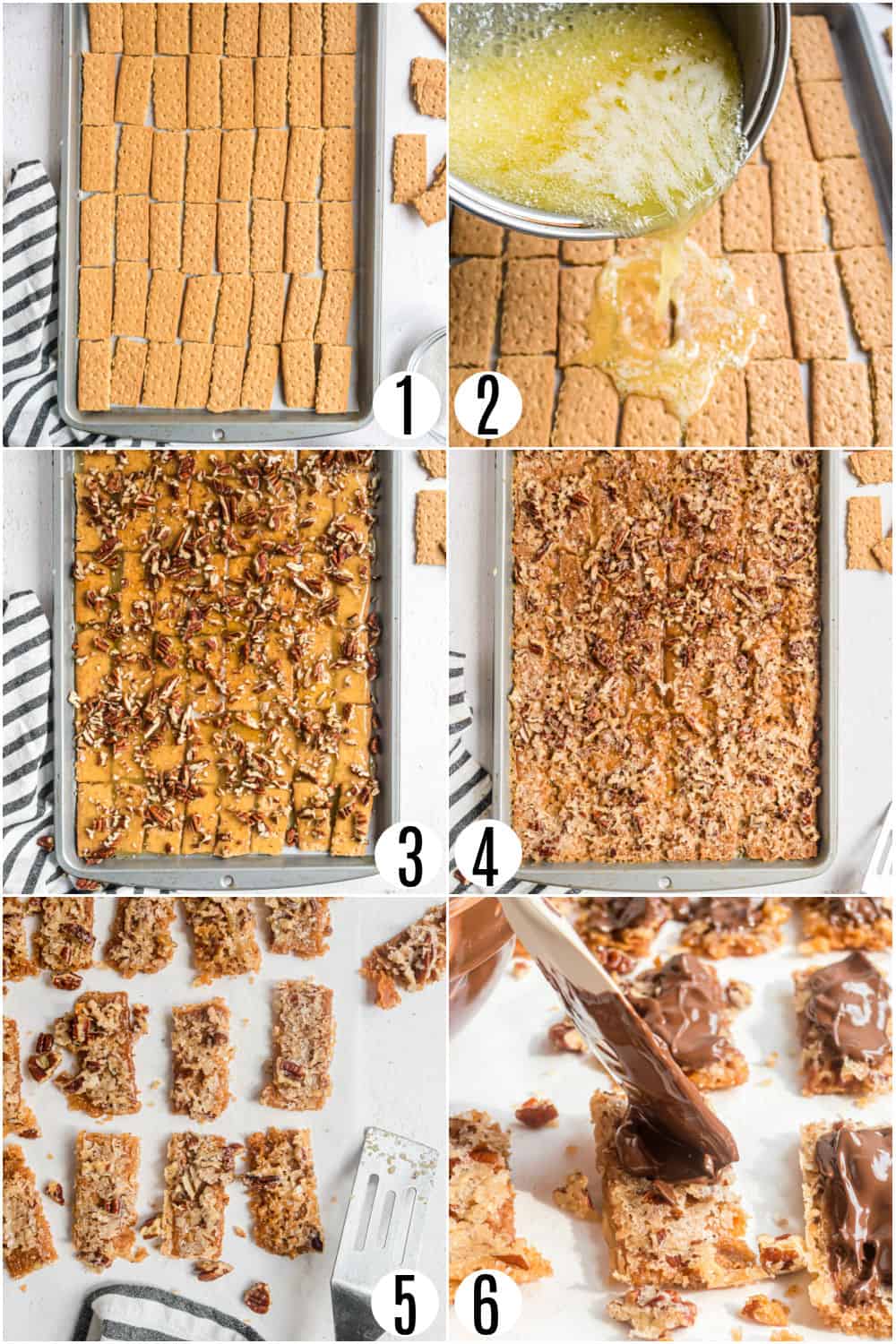 STEP 1. Line your sheet pan with parchment paper or foil.
Break your graham crackers into fourths, along their natural perforated marks. Line your sheet pan with crackers.
PRO TIP: Don't separate your crackers. Just lay them down. Once the toffee has cooled, crack into pieces.
STEP 2. In a small saucepan, bring your butter and sugar to a full rolling boil. Pour over crackers. Sprinkle with chopped pecans.
STEP 3. Bake in a 350 degree oven for about 12-15 minutes. Remove from oven and immediately use a small spatula to transfer hot toffee to a piece of parchment paper on the counter.
STEP 4. Melt chocolate according to package, spread over toffee. Allow to set and cool (about 15 minutes).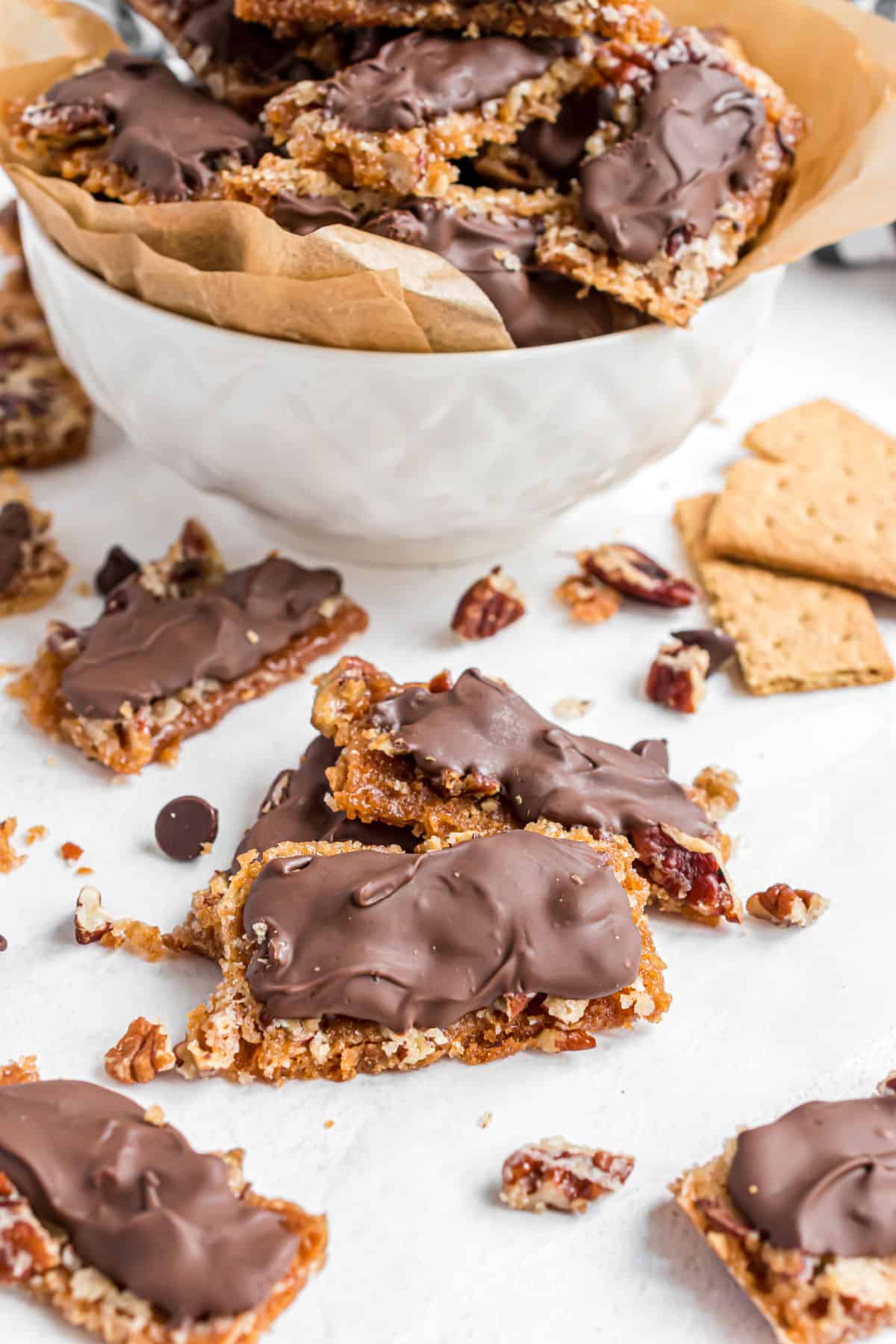 More Toffee Recipes
Recipe FAQs
Can graham cracker toffee be made ahead of time?
Yes! This graham cracker toffee will stay fresh in an airtight container at room temperature for up to one week.
What can I use for toffee instead of graham crackers?
If you're in the UK, you can substitute digestive biscuits for graham crackers. Otherwise saltines or club crackers work great too.
Can you free cracker toffee?
Personally I don't like the texture of the toffee after freezing. It loses some of it's "snap."