English Toffee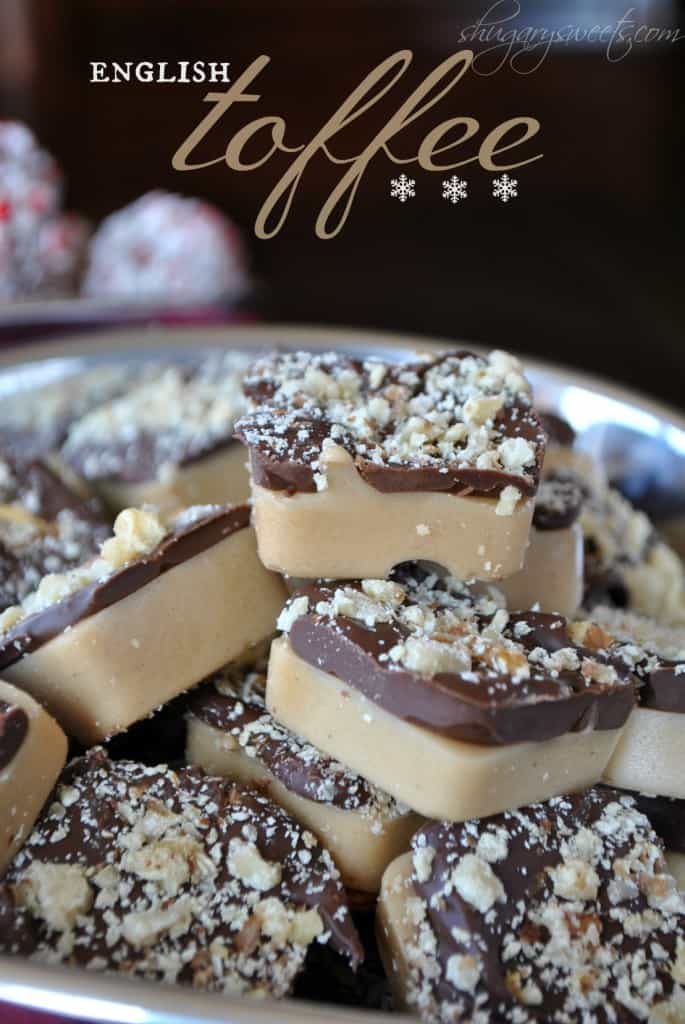 I'm shocked that this is my second holiday season and I haven't shared these toffee bites with all of you until today!
Thanks to one of my besties, RHONDA (hey girl!!), she shared this awesome recipe with me years ago. And it became a tradition that we would have a candy making day.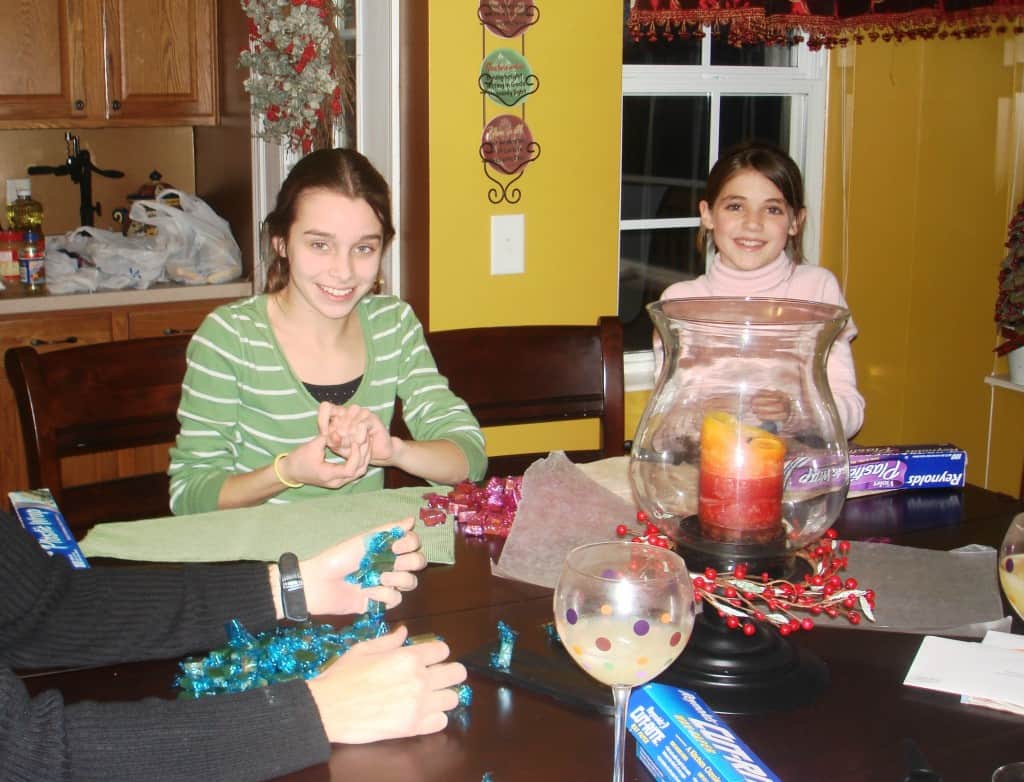 We even would get our oldest daughters involved. Natasha on left, my daughter Alyssa on right- taken in 2008 they were just babies!
We usually gave them the job of rolling buckeye balls and wrapping caramels….you know, the "chores"!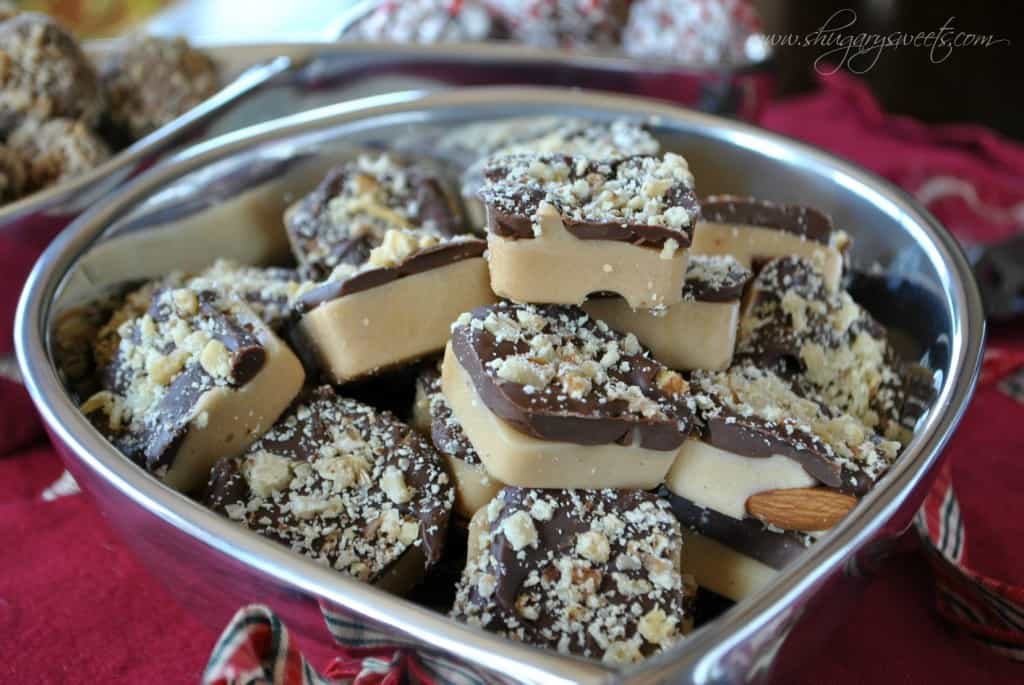 This toffee is typically made in  an 11×7 pan, but a few years ago I found a silicone brownie bite pan. And it's all I use now. No more s
licing toffee, just pop them out and your good.
However, if you don't own one of these pans (or 5 like I do), feel free to pour into a foil lined 11×7. You can also choose to do both sides of toffee with chocolate and walnuts. YUM. Breaking into pieces will leave you some shards on your cutting board. SAVE THESE. They are delicious on ice cream. Just sayin! One more tip…don't cut this while cold. The chocolate will separate from the toffee if it's cold while cutting. Keep it room temp!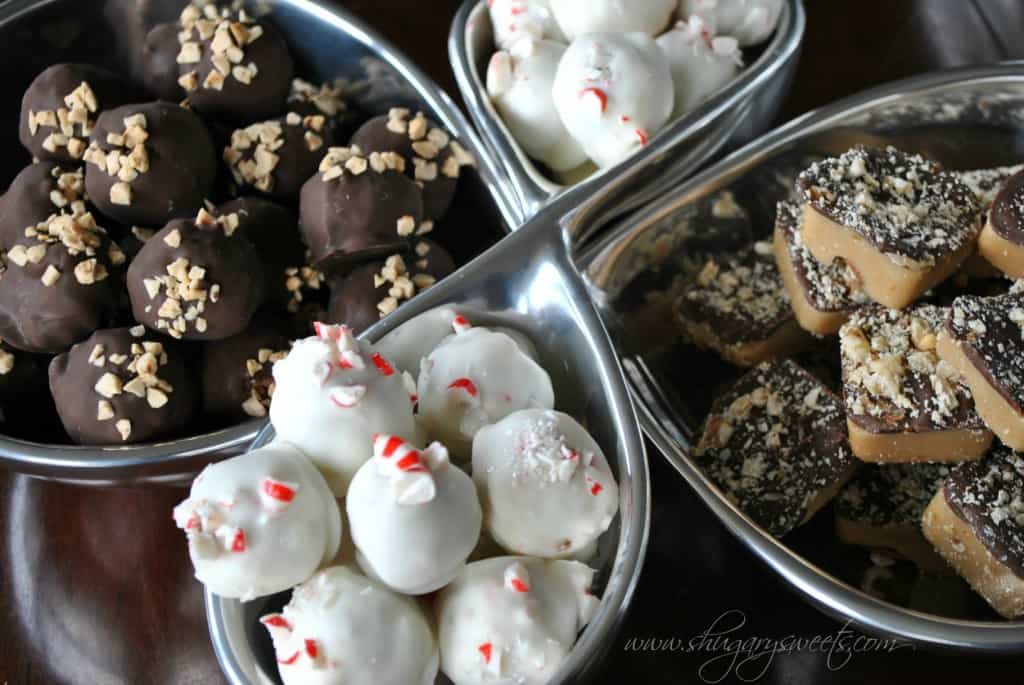 I have finally uploaded a video of making the toffee! You can see that I use an almond to compare the color so I know when the toffee is ready to remove from heat! Hope this helps!!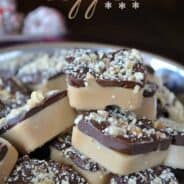 English Toffee
Yield: 24 bites or one 11x7 pan
Ingredients:
1/2 cup unsalted butter
1/2 cup margarine
1 cup granulated sugar
1/4 tsp kosher salt
1/2 tsp vanilla extract
12oz milk chocolate, melted
1 cup unblanched whole almonds
1 cup finely ground walnuts
Directions:
On a foil lined baking dish (11x7)- or in a silicone brownie bite pan (with 24 bites)- arrange almonds in a single layer. Set aside.
In a heavy pan, combine butter,  margarine, sugar, salt, and vanilla extract. Cook over medium-high heat with a wooden spoon until butter melts, stirring constantly. (REALLY STIRRING CONSTANTLY)! Bring mixture to a rolling boil. Continue boiling (AND STIRRING) an additional 5-7 minutes until candy turns the color of almonds (about 300 degrees). Pour over almonds. If using the brownie bite pan, I use a small metal scoop to get toffee into each bite, working quickly!
Cool completely.
When candy is cooled and set (about 2 hours), spread chocolate over top of toffee. Sprinkle generously with ground walnuts. If doing both sides, use only half of the chocolate and walnuts. Allow top to set before flipping over and doing bottom. When set, pop out of silicone pan and store in a airtight containers. OR cut into pieces. ENJOY!
Tip- when I say stirring, I'm talking taking that wooding spoon and whipping it! haha!! I have an electric stovetop and turn my heat on 7...and it remains on 7 through the entire boiling process.
If you choose to scoop into brownie bite pan vs.pouring into a baking pan, your butter might separate a little bit by the time you get to the 20th scoop! Don't worry about it. I use my scooper to slightly stir as I take a scoop of toffee.
Many will ask WHY DOES MY BUTTER SEPARATE? This can be from using cheaper, thinner lined saucepans. It could be from heating the butter and margarine too quickly.
You may say, "CAN I USE ALL BUTTER?" The answer is yes. However, I find I get reliable results, with no separation of butter and sugar, when I use half margarine. The flavor is still amazing!
I HOPE this helps!! ENJOY!
MAKING THIS RECIPE? Share it with me on Instagram using the hashtag #ShugarySweets so I can see what you're cooking up in the kitchen!


I have an addiction to all things TOFFEE:
Here are a few of my favorite Toffee desserts…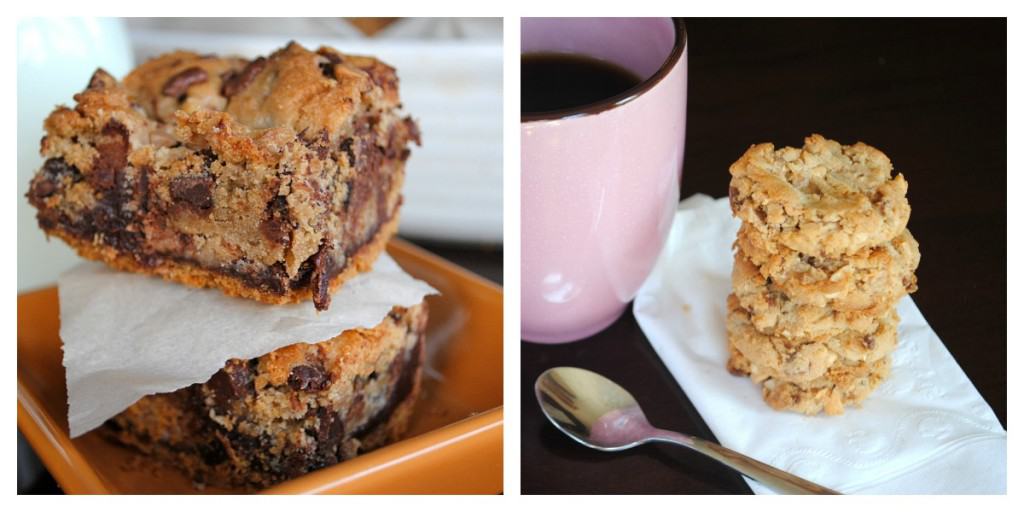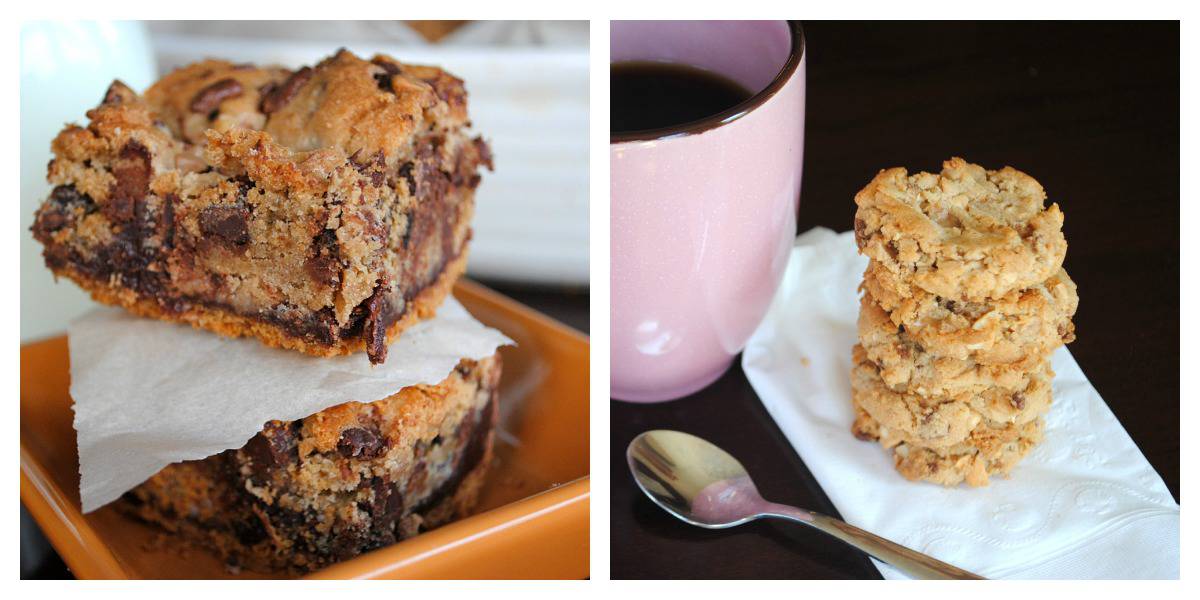 Chocolate chip Toffee Fudge Bars   AND   Toffee Cashew Cookies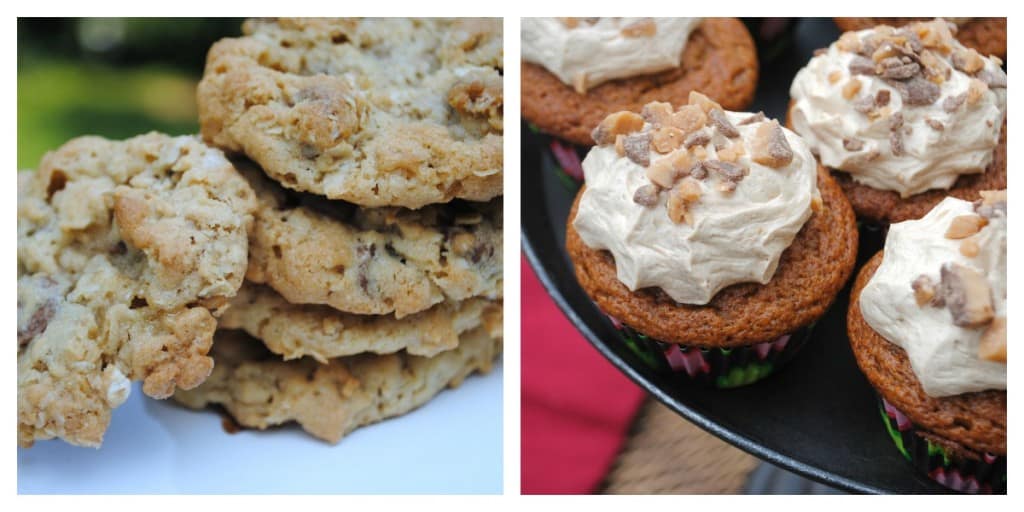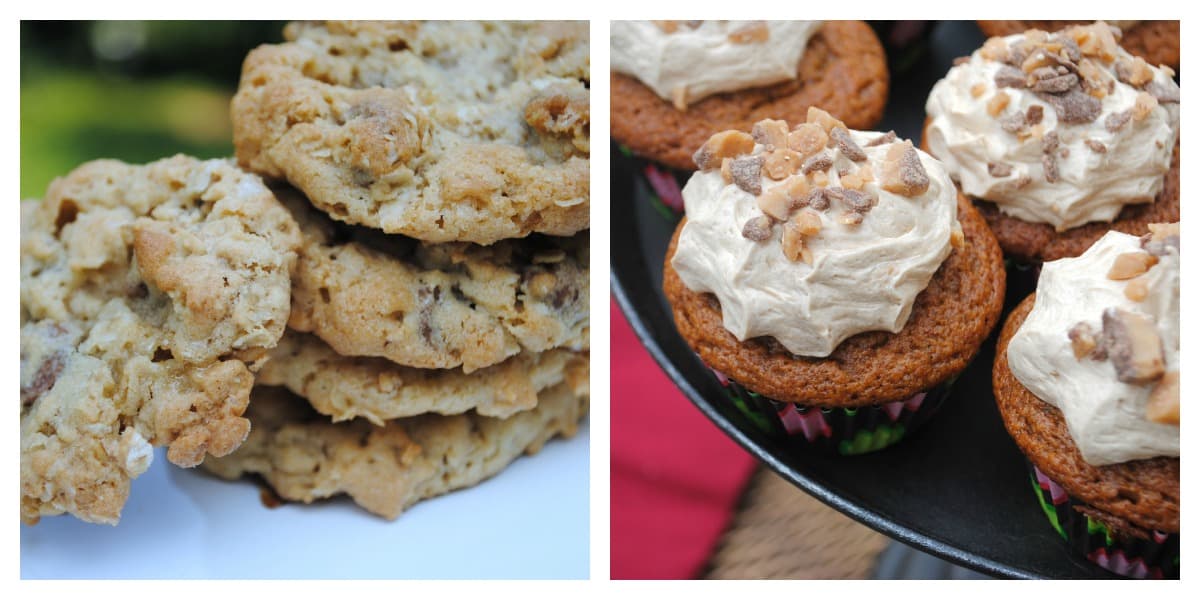 Toffee Crunch Cookies  AND   Pumpkin Cupcakes with Maple and Toffee Frosting