This Peppermint Cracker Toffee is ridiculously easy and delicious. Crisp, buttery toffee topped with white chocolate and peppermint candy!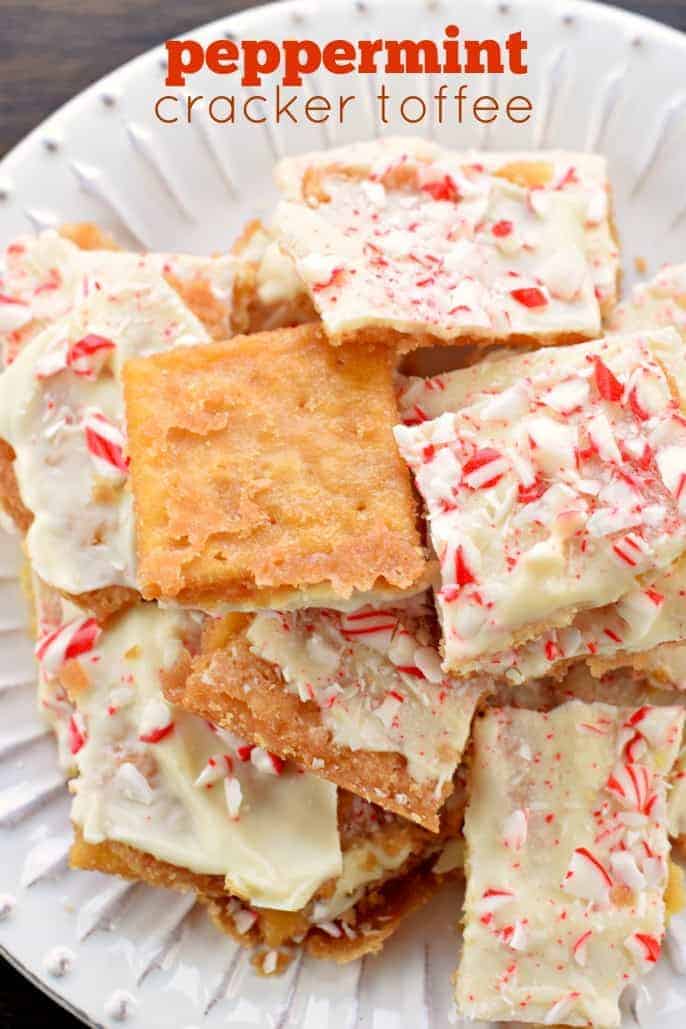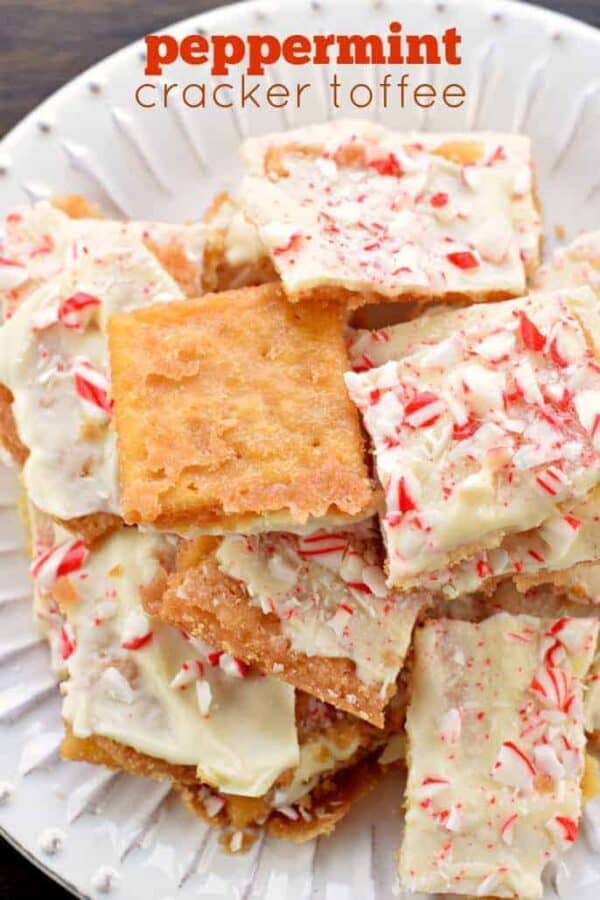 As we are only days away I'm getting stressed about the holiday! Normally by now I've got most of the gifts bought and all I have left to do is wrap presents.
This year, things are different. We have a vacation coming up over the holidays, and I'm trying to prepare for that, AND get our gifts bought. I'm not doing very well multi-tasking.
I walk into stores and walk out without anything in hand. WHAT IS WRONG WITH ME THIS YEAR??? I just can't seem to get my holiday jingle on. Send help!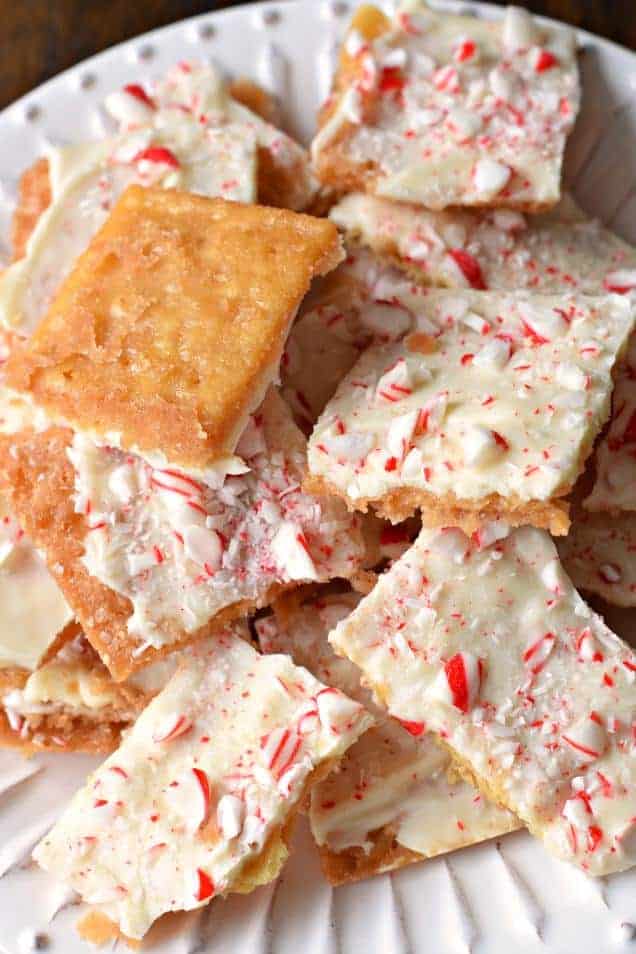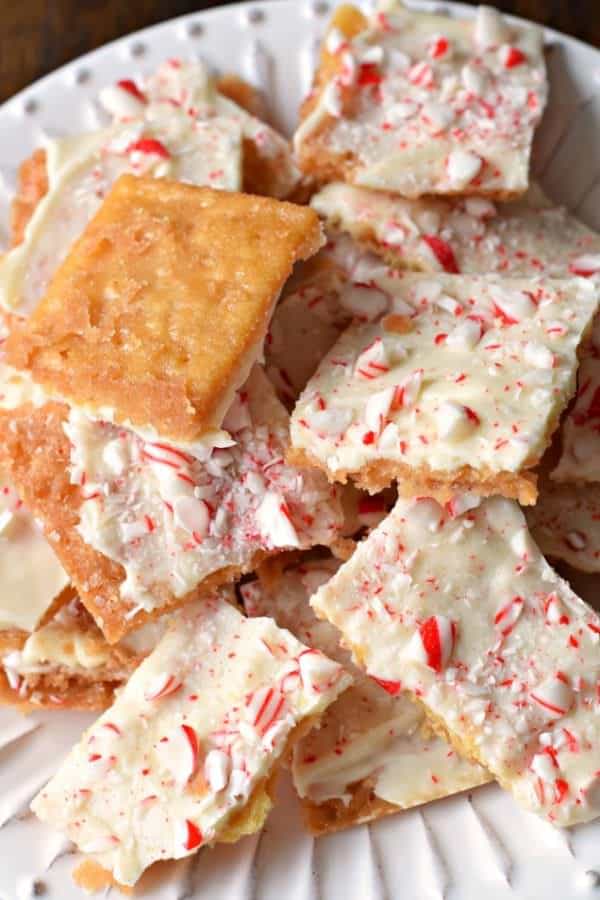 One thing I'm doing good at though, is eating through the Christmas treats. Yep, that's working just fine. I made this Peppermint Cracker Toffee and I can't stay out of the container. It's sooooo good.
I used my favorite Saltine Toffee recipe as a starting point, and instead of topping it with pecans and chocolate, I opted for white chocolate and crushed candy canes! This Christmas Crack is basically my favorite holiday treat!
I even made a video to show you just easy it is to make Peppermint Cracker Toffee!
Back to my original story though…who wants to do the shopping for me this year? I really should have done it while we were having a warm November, and now it's freezing and snowing here! Brrrrr!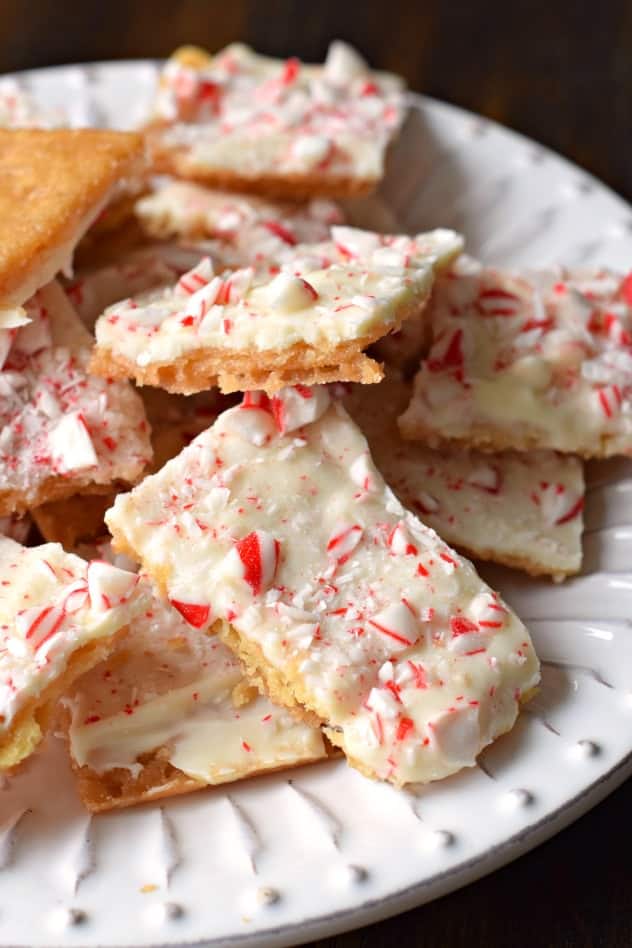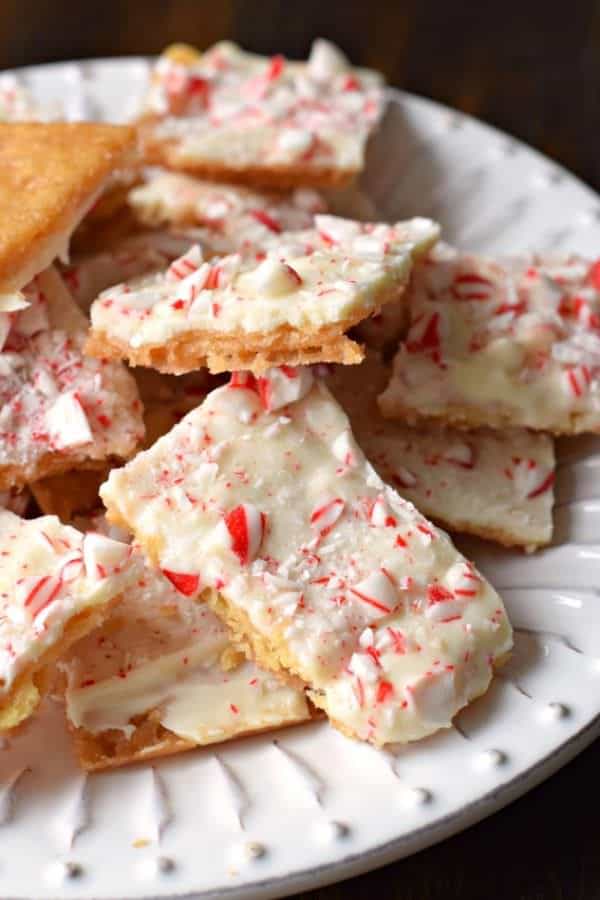 How to make Peppermint Cracker Toffee:
Pan melt your butter, then add your sugar. Bring this mixture to a rolling boil.
Line 40 saltine crackers on a 15 x 10 x 1-inch baking sheet.
Pour mixture over crackers, slowly, making sure that all the crackers have been covered in butter
Bake this for about 10 minutes. You want to make sure that the crackers look brown and caramelized.
Sprinkle your white chocolate chips over the crackers. Allow to sit for a few minutes to melt. Using a spatula, spread the melted white chocolate evenly and immediately add the crushed peppermint.
Once the white chocolate has hardened, break into pieces and store these in an airtight container at room temperature for up to 5 days. ENJOY!
Be sure to follow me on Instagram and tag #shugarysweets so I can see all the wonderful SHUGARY SWEETS recipes YOU make!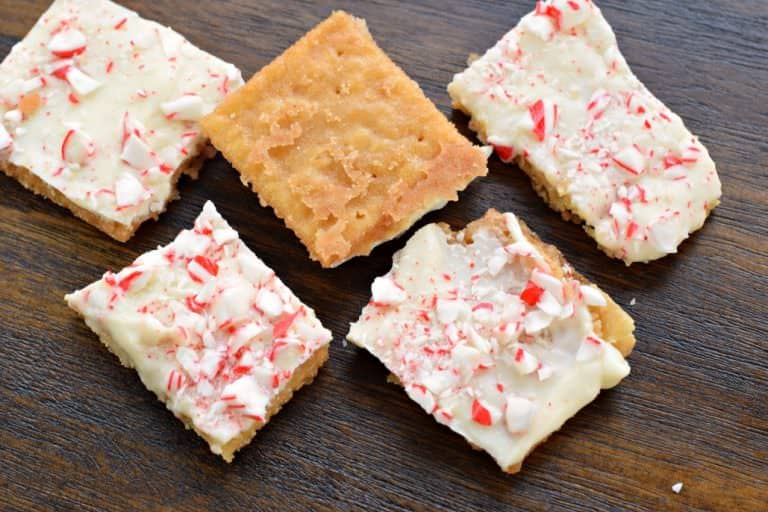 More Holiday treats


Recipe originally published December 9, 2016