Whether you call it Puppy Chow or Muddy Buddies, this delicious snack got a holiday makeover! Peppermint style.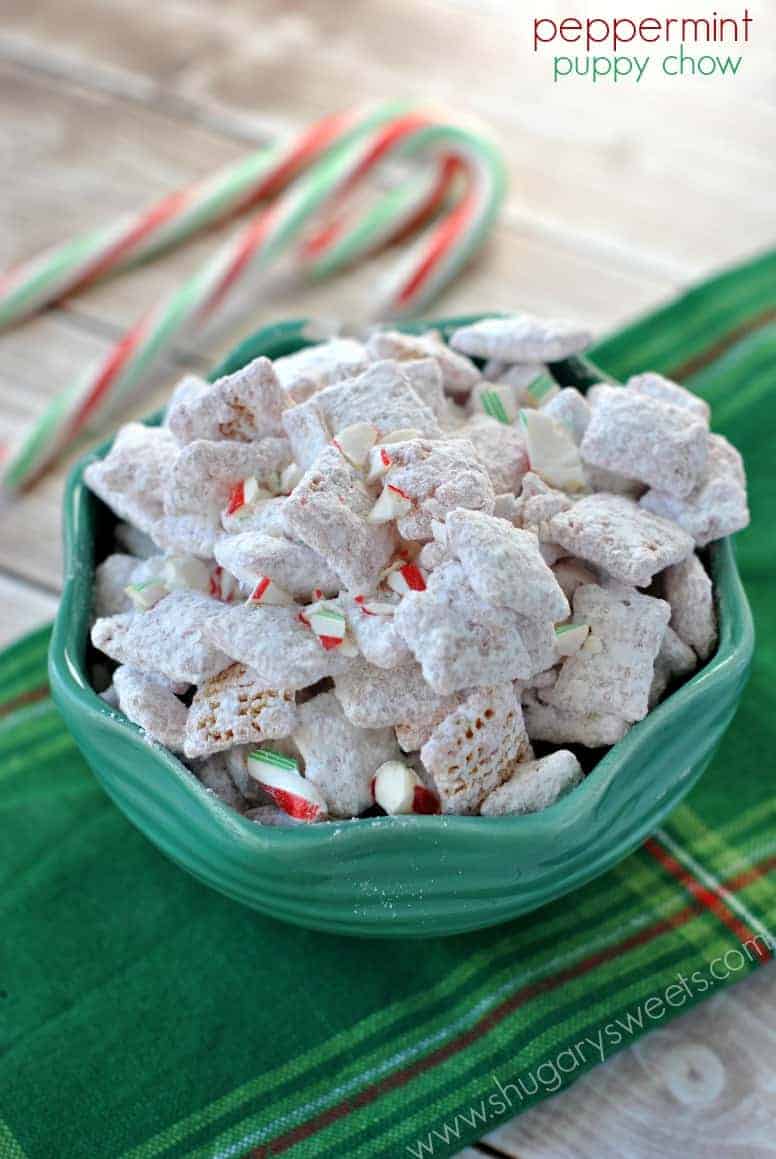 Did you know you can buy Peppermint Chex Mix in the stores now? I believe they call it Peppermint Bark Muddy Buddies Chex Mix. Yeah, for $4 a bag, which equates to one serving in my house.
Or, you can make your own and have a huge gallon sized ziploc bag full, ready to munch on all week long! I choose option B.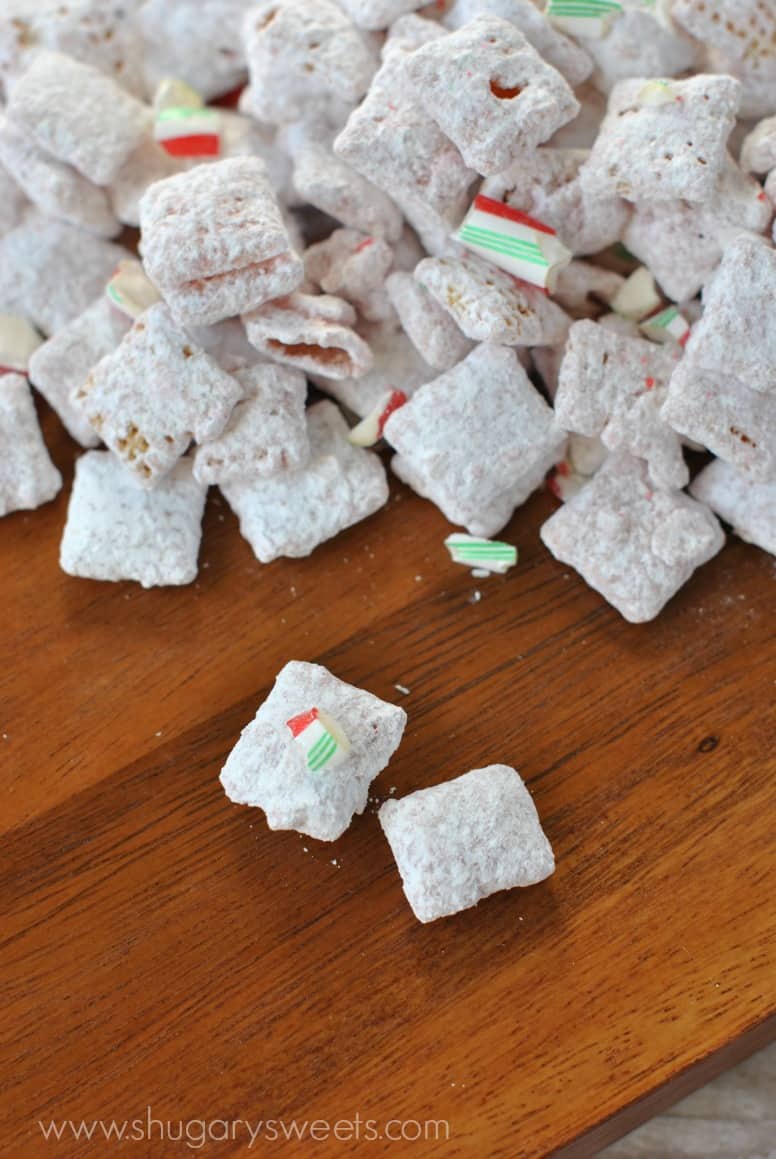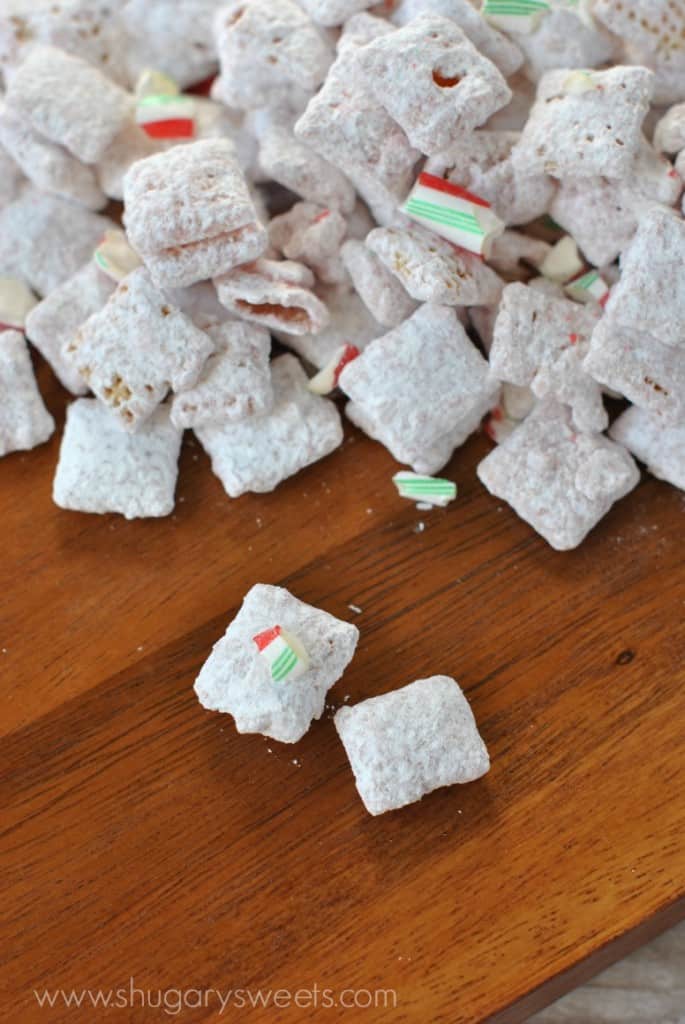 Or I should say, I CHOSE option B. Because that gallon sized bag is now empty. Waiting for refills. This was so good. My kids took it as their treat in their lunches for a week. Dare I mention how many times I treated myself to "just a bite."
Puppy chow is so easy to make. I started by melting the vanilla candy coating in the microwave with the Andes Peppermint Crunch baking chips. Pour it over your cereal, add some powdered sugar and crushed candy canes and you have yourself a delicious snack.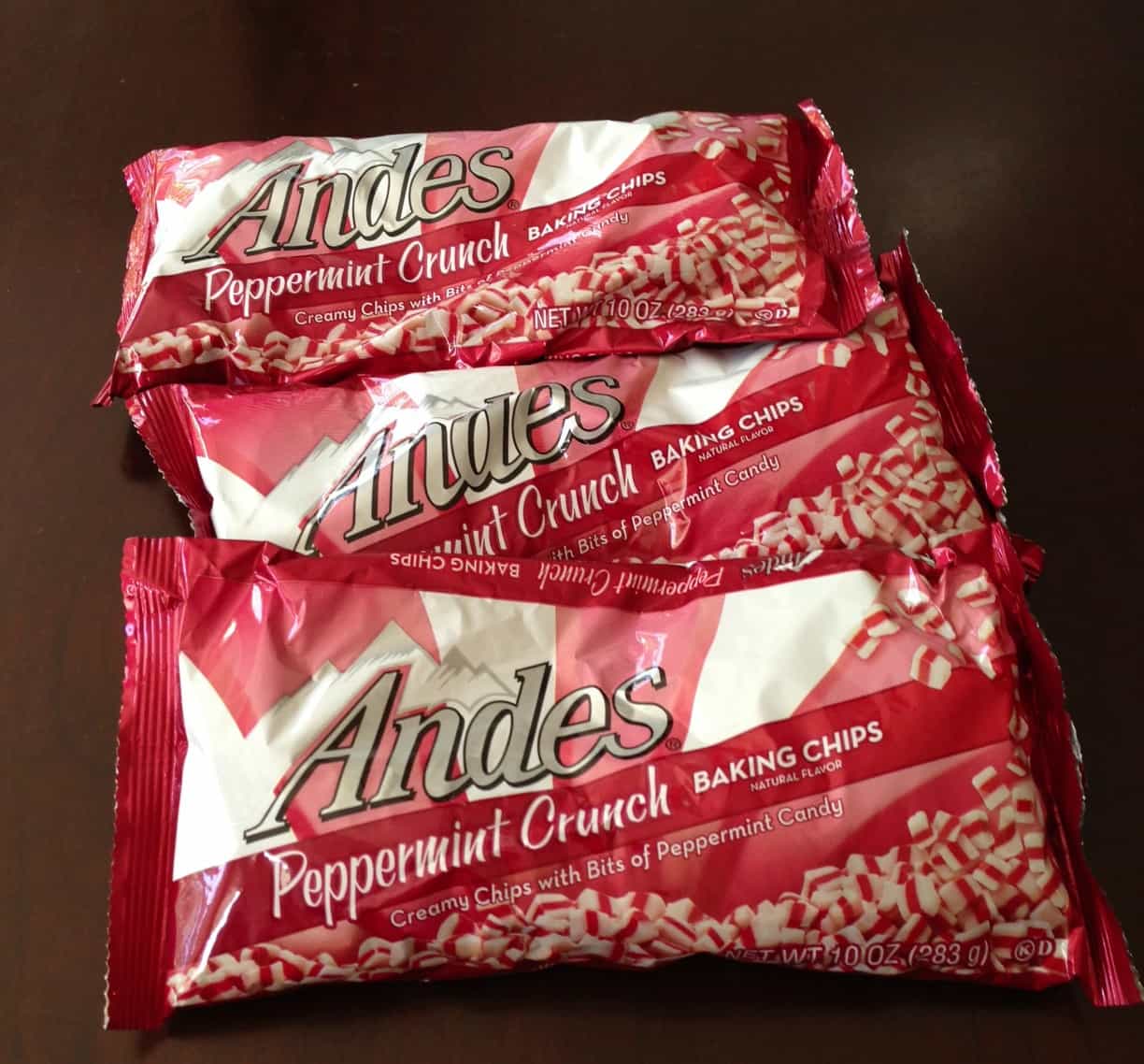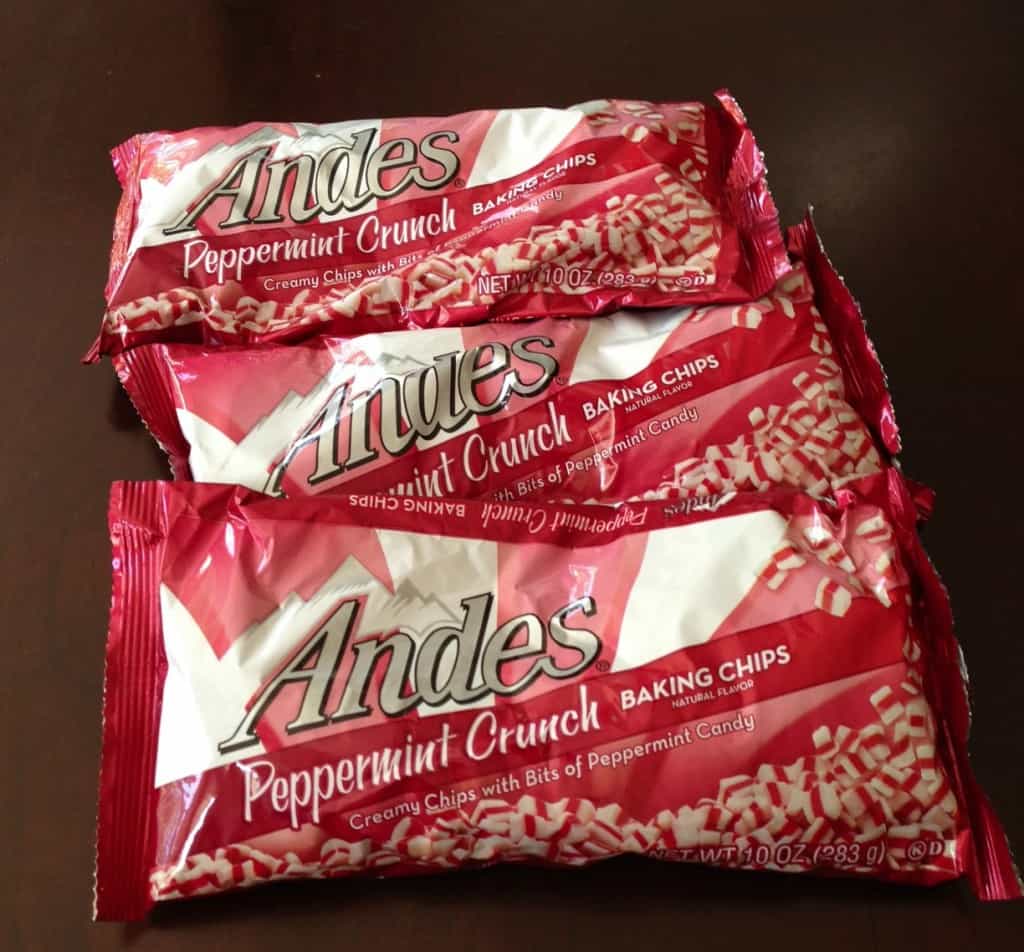 I stock up when I see those Andes Peppermint Crunch baking chips in the stores. I think YOU should too, cause they run out of them early in the season! At least in my stores they do. If you can't find them, you can use Ghirardelli Peppermint Bars, melted down. If you can't find those, just add extra crushed candy canes to your melted chocolate. And if you can't find those, go buy some Chex Mix. Ha!
And before you send me any hate mail, this is for HUMAN consumption. Not puppies. Yes, you'd be surprised at how many people think this is dog food. I grew up calling it puppy chow, but I hear many others refer to this treat as Muddy Buddies. It's not made of mud either. Just sayin.
What's your favorite holiday snack?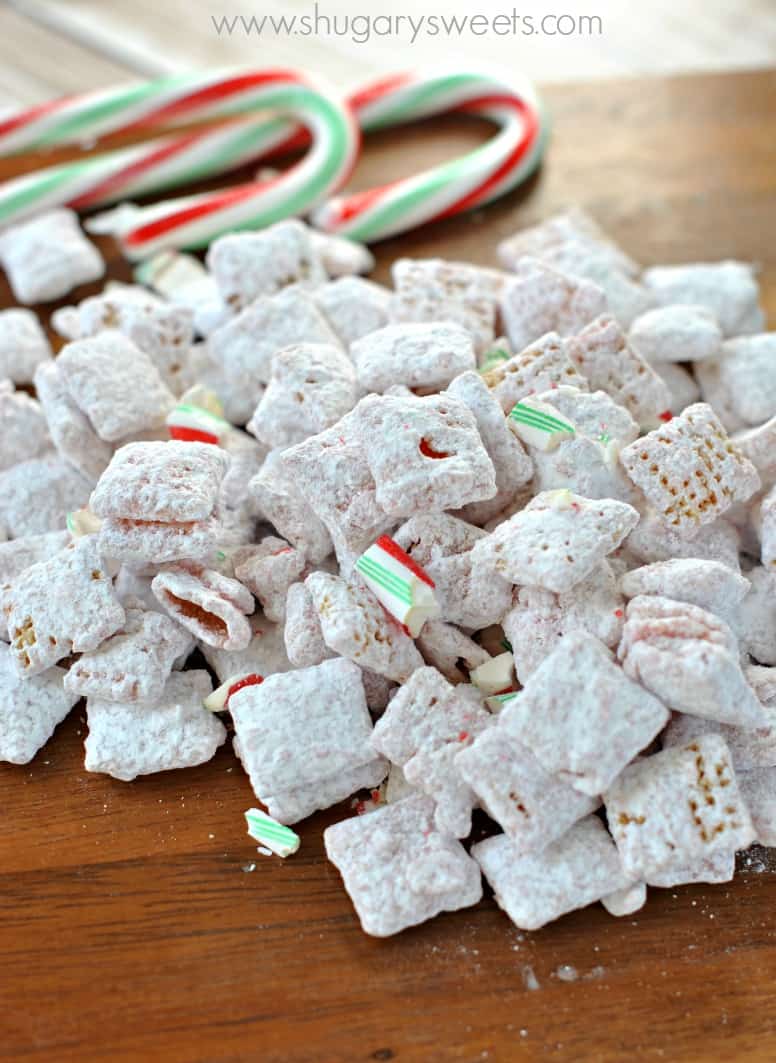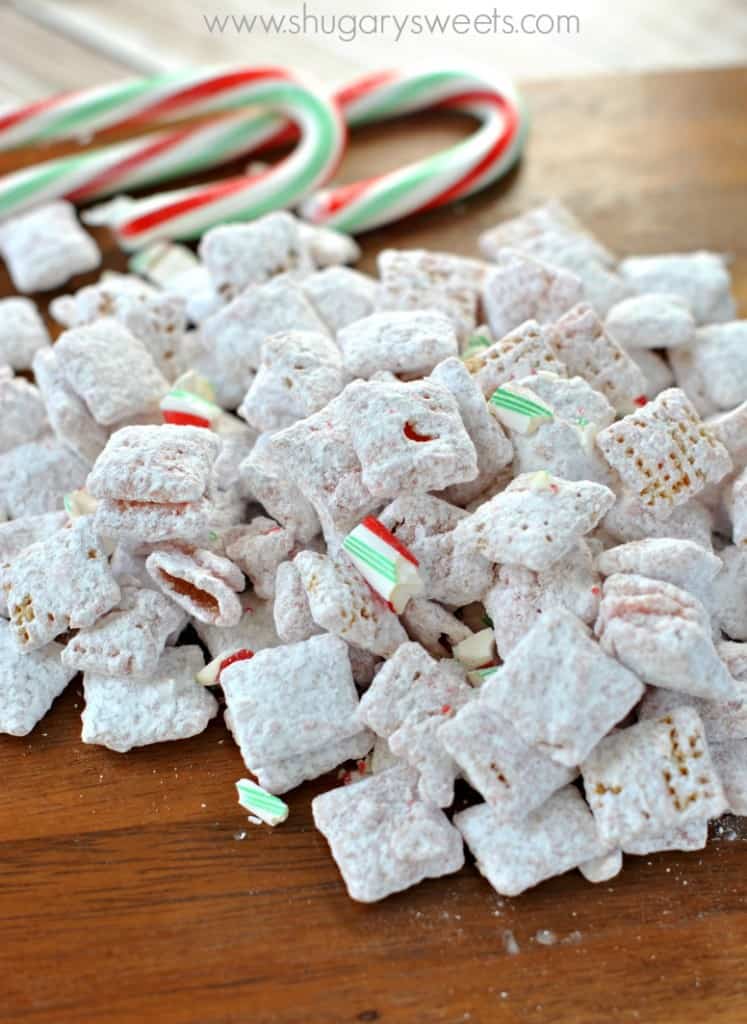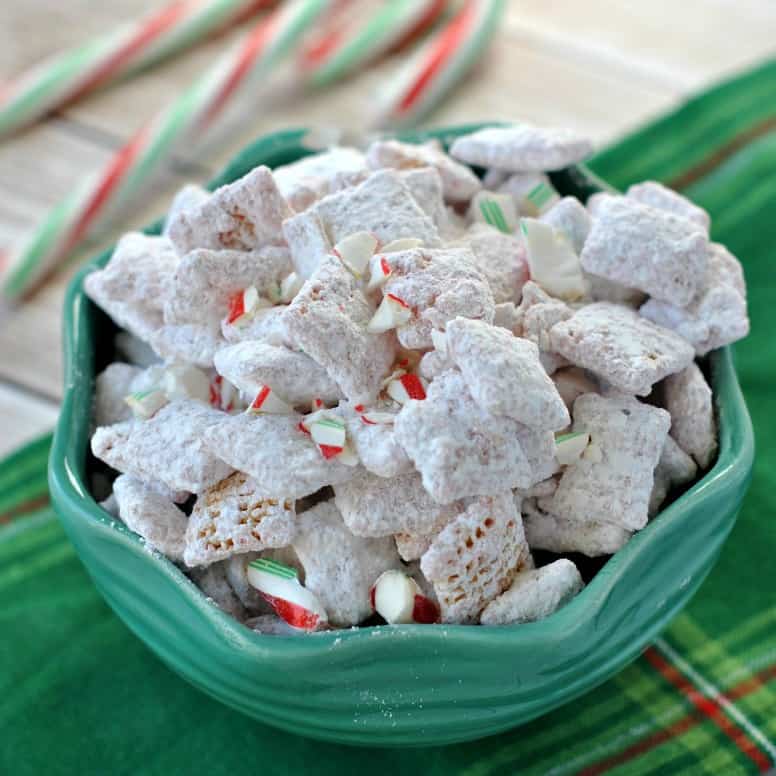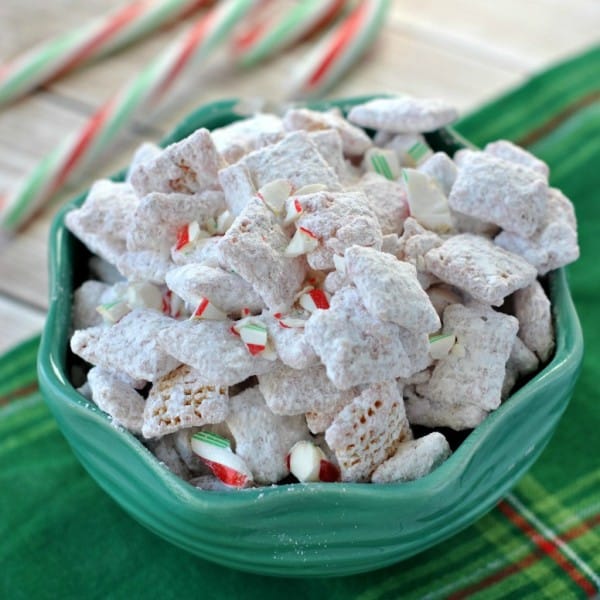 You may also want to check out my Christmas Holiday Cheer Pinterest Board. It's filled with great holiday recipe ideas!
Now that you've stocked up on the Andes Peppermint Crunch Baking Chips, here are a few of my favorite recipes: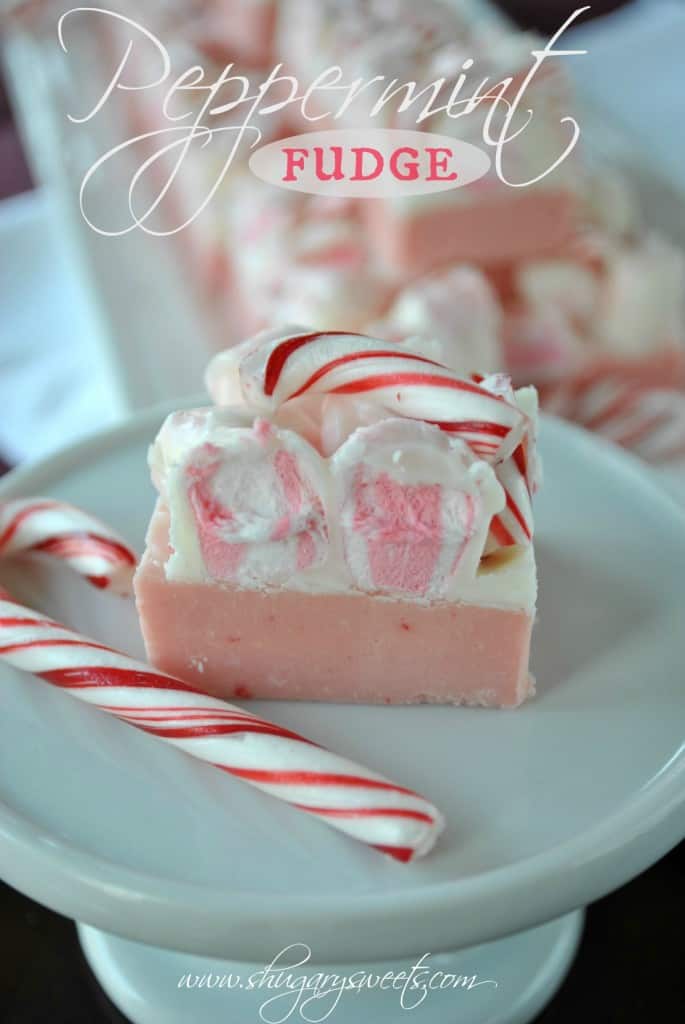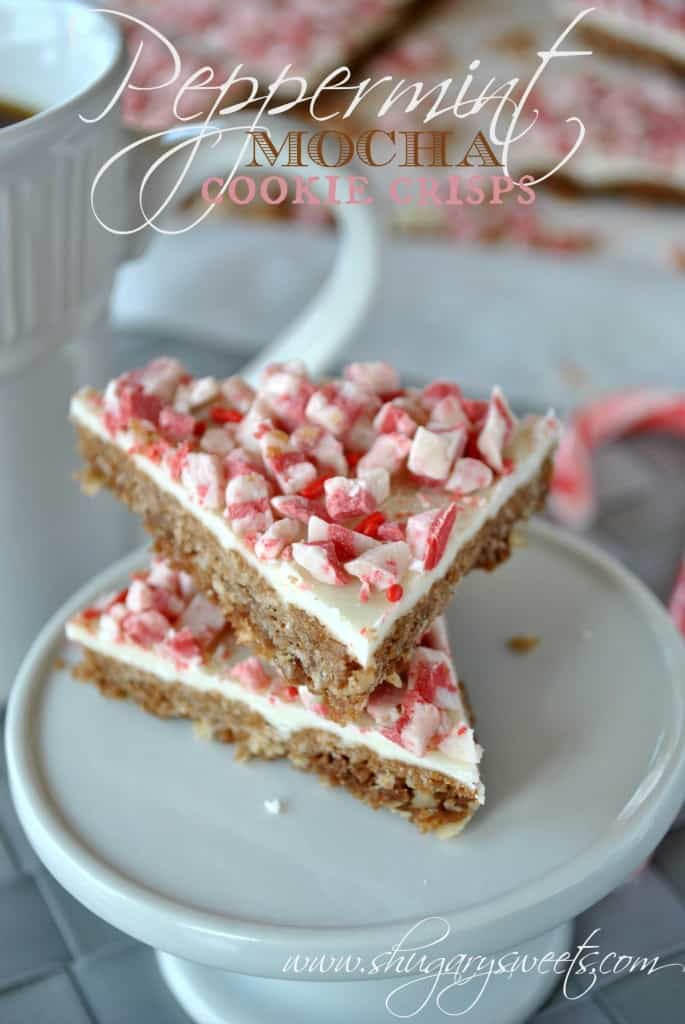 Peppermint Mocha Cookie Crisps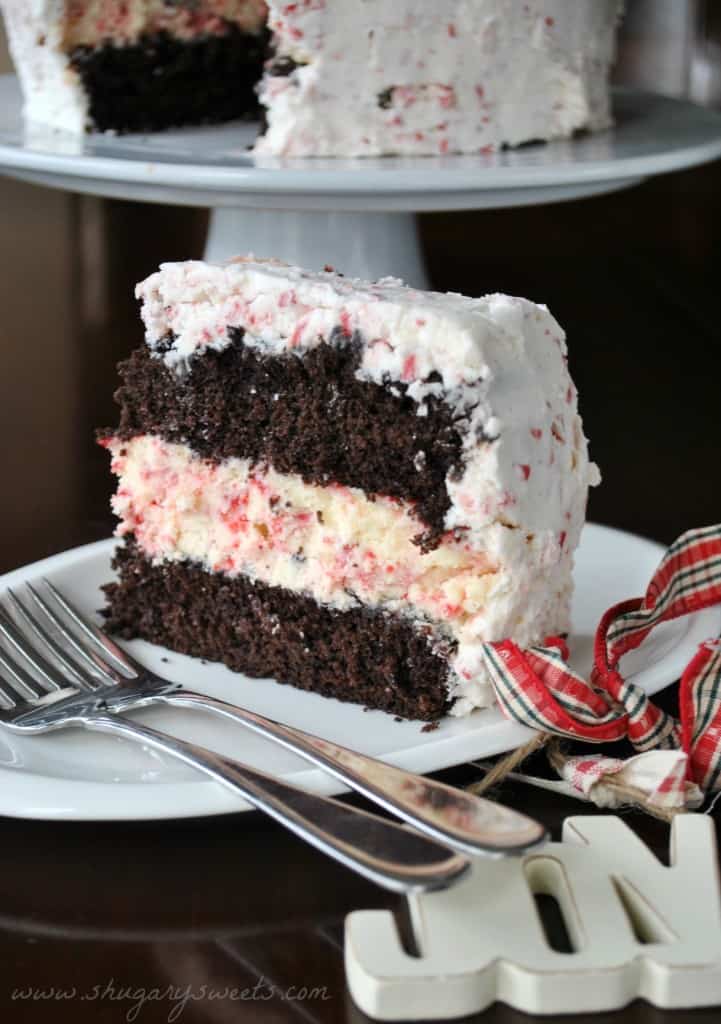 Chocolate Peppermint Cheesecake Cake
Connect with Shugary Sweets!
Be sure to follow me on my social media, so you never miss a post!
Facebook | Twitter | Pinterest | instagram
More Easy Dessert Recipes
Peppermint Puppy Chow recipe:

Today's recipe was originally published on November 21, 2013.