Bunny Chow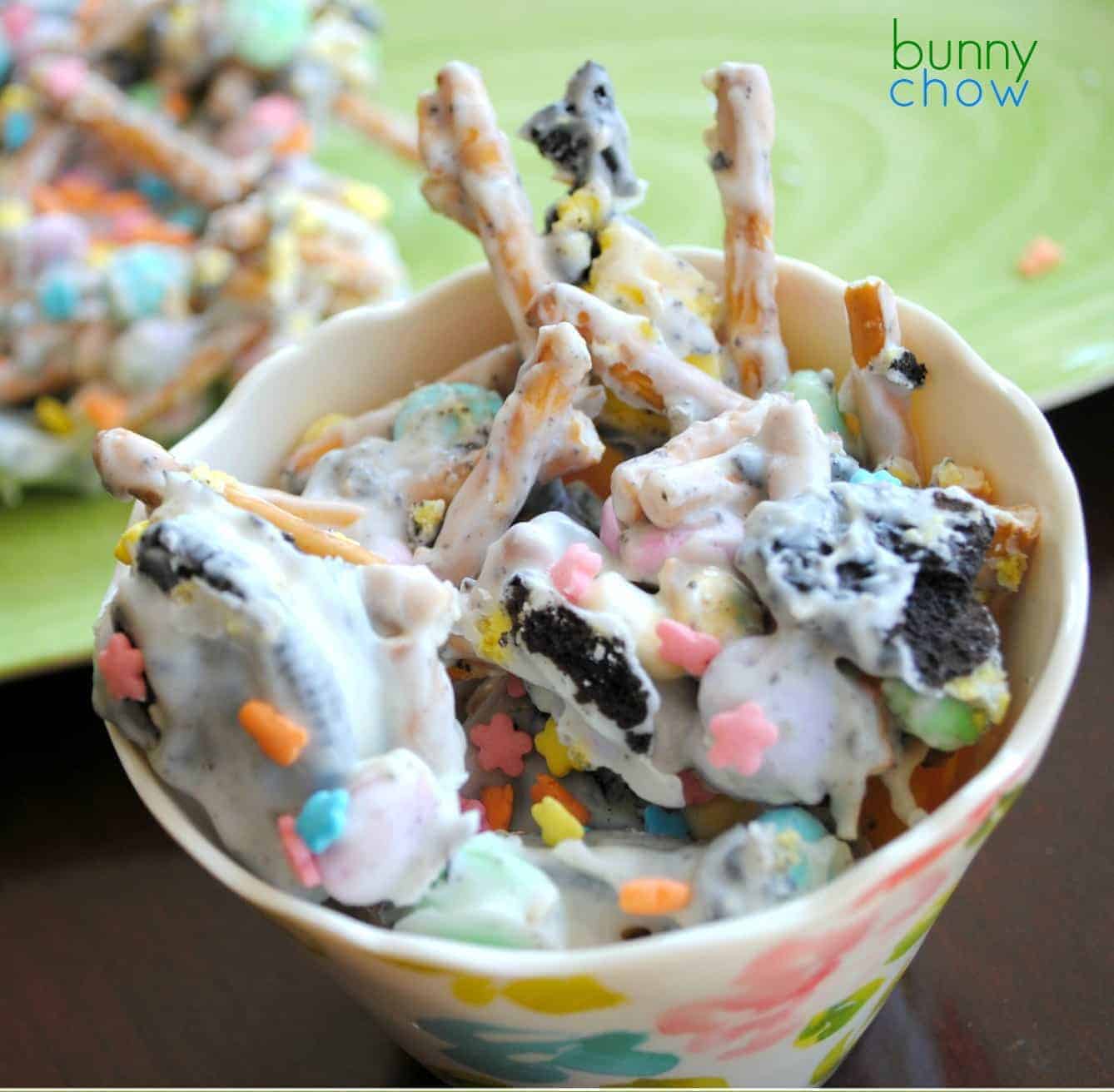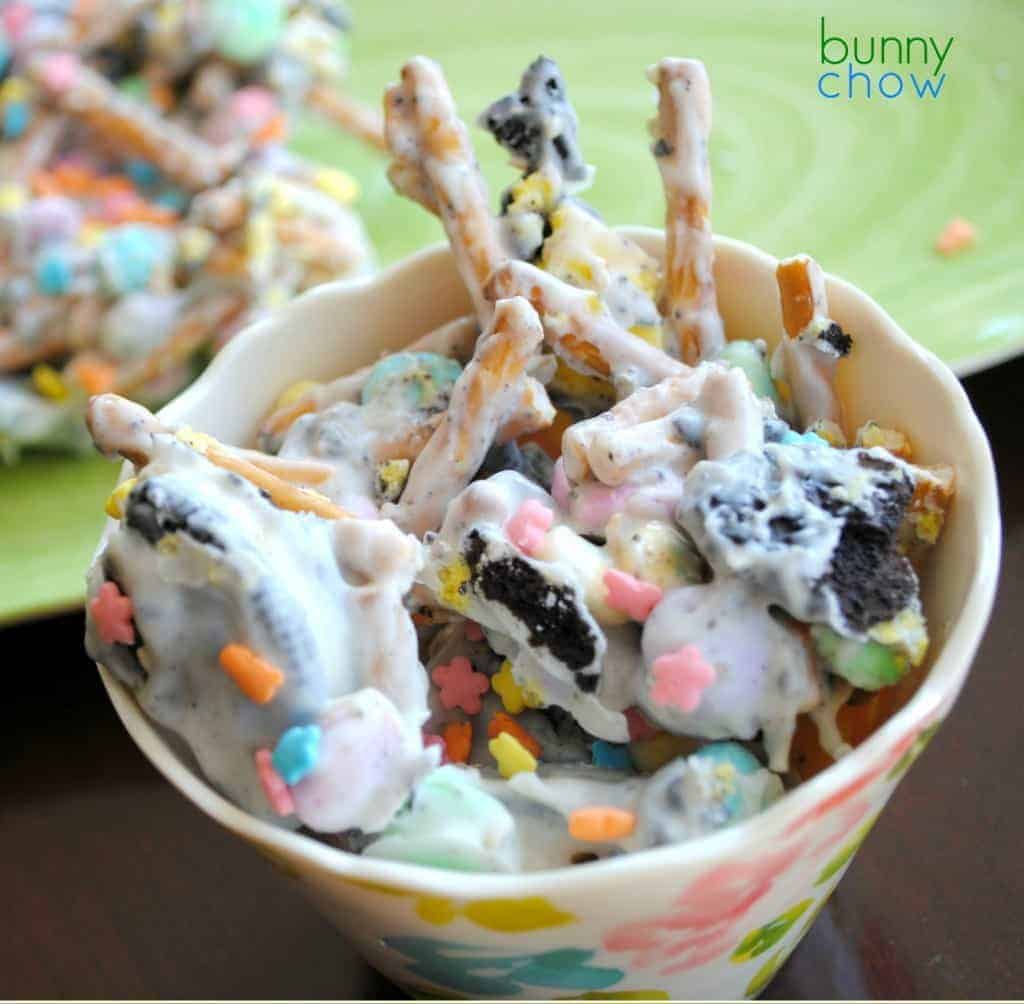 Easy snack here people. I'm talking, almost as easy as my white trash candy, except this has less ingredients. I whipped this up in under 15 minutes. It makes a big bowl full, so if you're trying to be careful with what you eat, you may not want to leave this on the counter. In front of you. Within reach.
See, I just kept grabbing a piece, all day long. Before I knew it, I probably consumed half a batch of this treat, on my own!
Good thing it is so easy to make, I can whip up a second batch in no time, and no one will be the wiser. However, they may be suspicious when I don't get off the treadmill this evening!
More Easy Dessert Recipes
Bunny Chow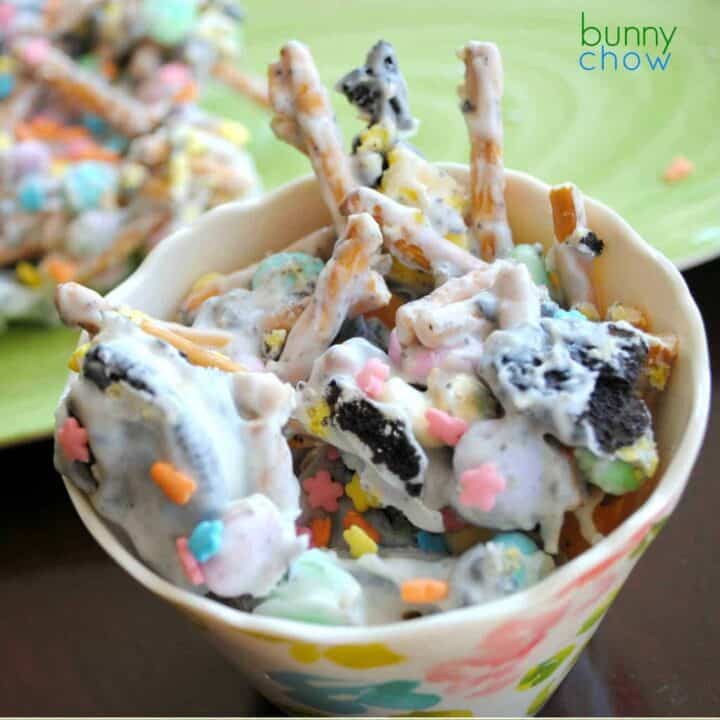 Ingredients
2 cup pretzel sticks, broken
14 Oreo cookies, slightly broken
2 cup milk chocolate M&M candies
16 oz vanilla candy coating
2 Tbsp spring sprinkles
Instructions
In large bowl, mix together pretzels, Oreos and M&M's.
Melt vanilla candy coating according to package directions. Pour melted chocolate over M&M mixture. Pour bunny chow onto a large piece of parchment paper on countertop. Sprinkle with 2 Tbsp spring sprinkles (say that 5 times fast)! Let stand about 10 minutes until hardened.
Break into pieces and put in a ziploc bag for storage. Enjoy!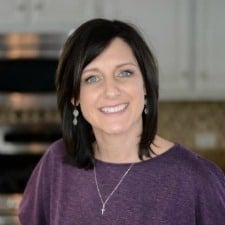 Aimee is a dessert lover (specifically rice krispie treats), workout enthusiast, self-taught foodie, and recipe creator. Her recipes have been featured in over 15 magazines, and her passion is to share her love of cooking with the everyday home cook! Learn more about Aimee.