White Trash Candy
White Trash Candy…open your pantry, dump a bunch of salty and sweets together, cover in white chocolate and BOOM. Candy.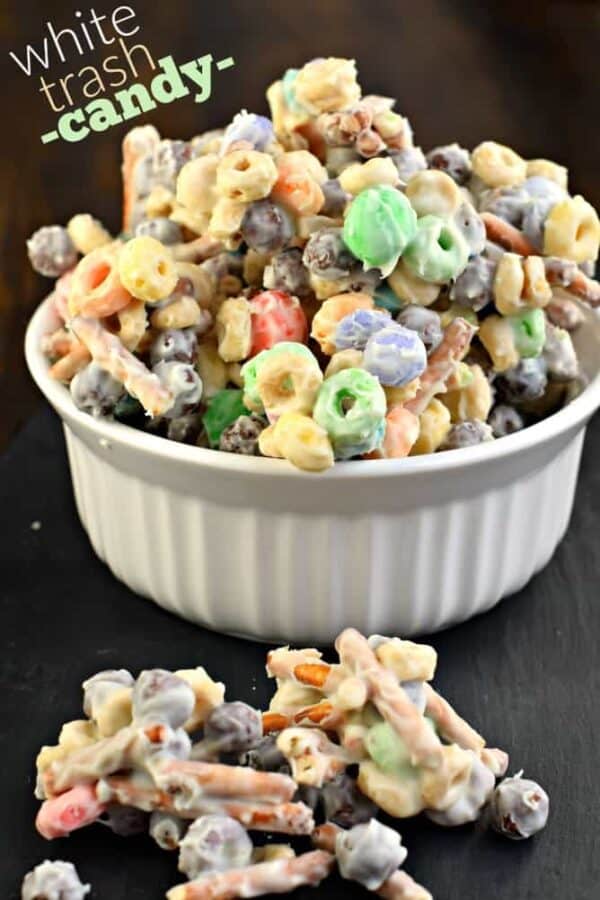 **photos updated April 2017**
This past weekend we went to Great Wolf Lodge. It was like being on vacation, even though we were only 15 minutes from home. What made it a vacation? Well, the money we spent, the number of pictures I took on my camera, and of course the people watching. I admit, I people watch.
Here's the thing. I think I admitted this a few years ago on this blog that everyone who camps is white trash (whatever this term means?). Myself included. That's the great thing about camping.  We are all at our most vulnerable…dirty, smelly, hair a mess, no makeup, we all hang our "white trash beacons" (aka outdoor lights) to our campers, we sit in the dirt with our campfire and then go to bed in those same dirty feet, our kids run and scream like they don't have parents….I love it. Funny thing is though…we saw some of this in the hotel this weekend!?!?
How this inspired me to make white trash candy…well, you figure that out.
Now, to the candy. This is the most versatile candy you can make. Basically, open up your pantry and see what you have, coat it in white chocolate, put it in a bowl, and tell everyone to come eat some candy. Of course, don't grab pasta noodles and rice, that might not taste so good.
Here is what I put in my candy….although I will tell you I never make it the same way twice!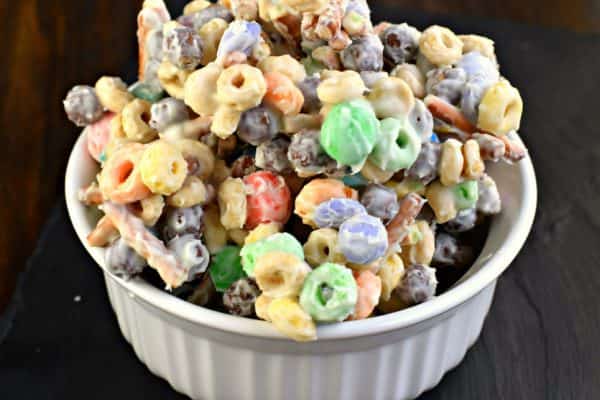 Connect with Shugary Sweets! Be sure to follow me on my social media, so you never miss a post!
White Trash Candy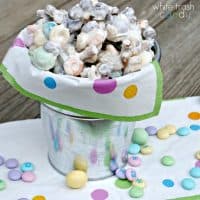 Easy WHITE TRASH CANDY recipe. Toss together sweet and salty snacks with melted white chocolate for a delicious treat!
Ingredients
1 cup Honey Nut Cheerios
½ cup Cocoa Puffs
1 cup Froot Loops
1 cup M&M's and Hershey eggs (enough together to make one cup)
1 cup broken pretzel sticks
12 oz Vanilla Candiquik (almond bark, vanilla bark)
Instructions
Melt vanilla candiquik according to package and mix in dry ingredients. Pour out on wax paper and let cool. Break into pieces and refrigerate or serve.
You can make substitutions in the dry ingredients...if you like Rice Krispies, Chex, Golden Grahams, craisins, Cap'n Crunch (peanut butter!), M&M Peanut; feel free to take out something. My kids LOVE this!