Craving dessert but don't want to turn on your oven. We've got over 75 No-Bake Dessert recipes just for you. From pies, to cakes, to everything in between, find exactly what you're craving.
Whether you're looking to make indoor s'mores or even a dessert salad like our pistachio fluff, we've got so many recipe ideas!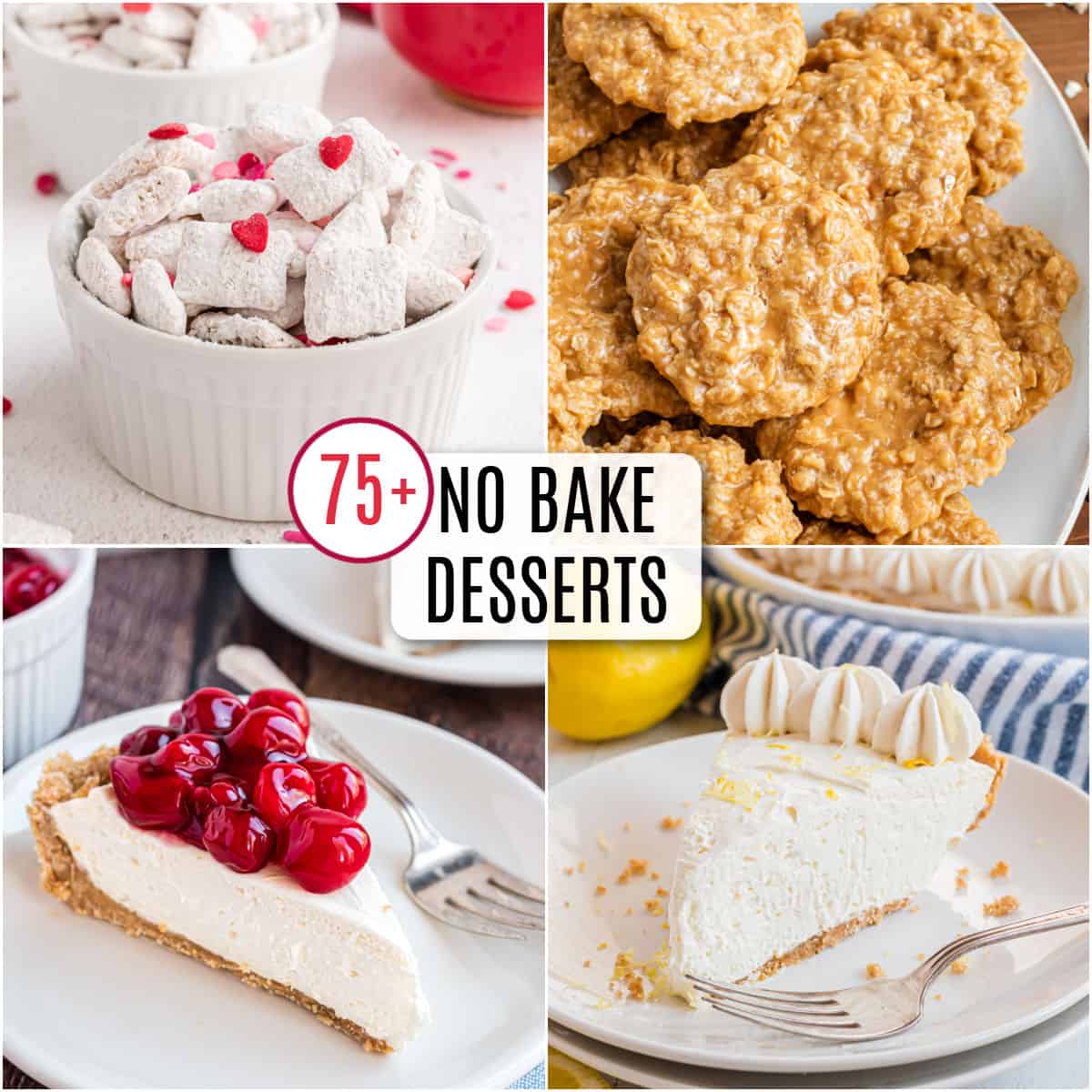 What are No-Bake Desserts
You may be wondering, what exactly is a no bake dessert? It's as simple as desserts that don't require you to turn on your oven. Making them perfect for summer time enjoyment.
Most of our recipes are simple no bake cheesecakes, gooey rice krispie treats, or deliciously easy bars and cookies!
No Bake Cakes
Quick and Easy No Bake Cakes! Simple summer dessert cakes that require ZERO baking.
No Bake Pies
Delicious, Family Friendly no bake pies! Using a graham cracker crust or oreo crust makes pie making even easier.
No Bake Cookies
Simple Cookies for any occasion, party, or holiday!
No Bake Bars
Easy no bake bars that your family will love!
More No Bake Desserts
More easy no bake desserts you MUST try!