Ice Cream Cake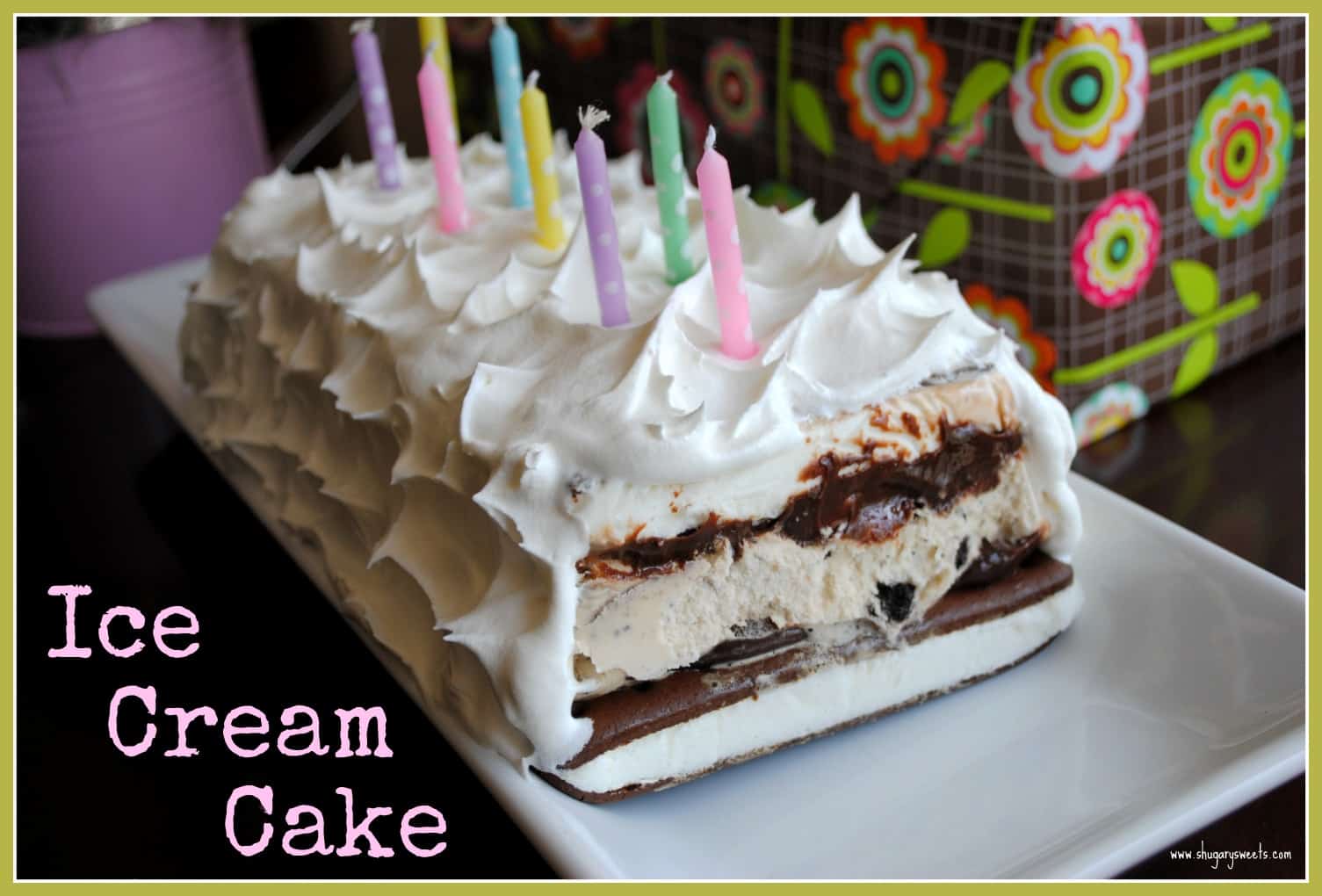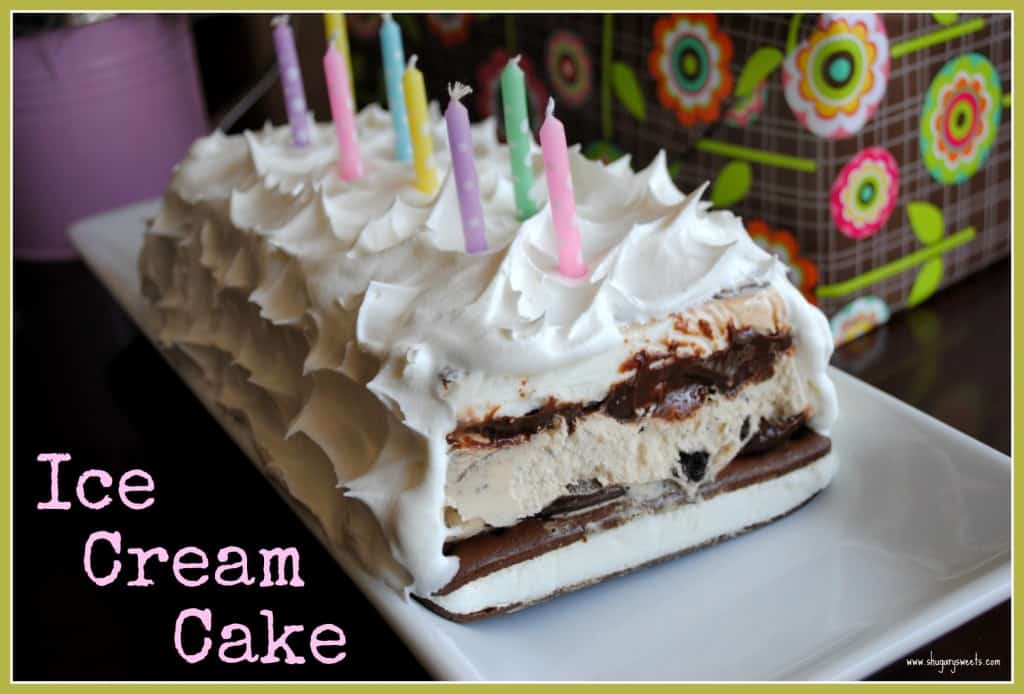 It's birthday season around here!  What a better way to ring in the Spring than with an Ice Cream Cake?!?!
I used to pay money at various local ice cream parlors to get an ice cream cake. Now? I can whip one together in no time at all. And, depending on the birthday child's favorite ice cream, you can change up the flavor no problem. For this cake I used Cookie's and Cream ice cream, but in the past have made it with chocolate, mint chocolate chip, and strawberry! Possibilities are endless!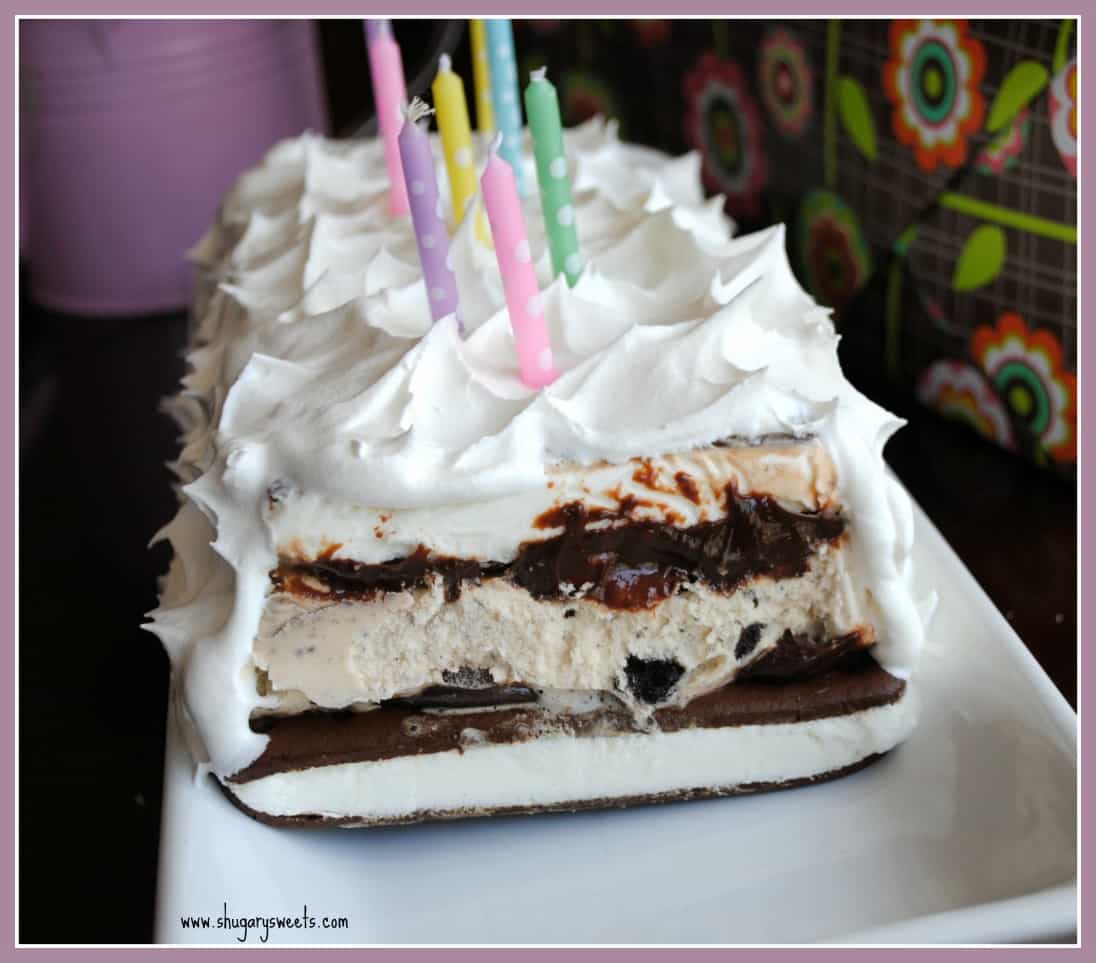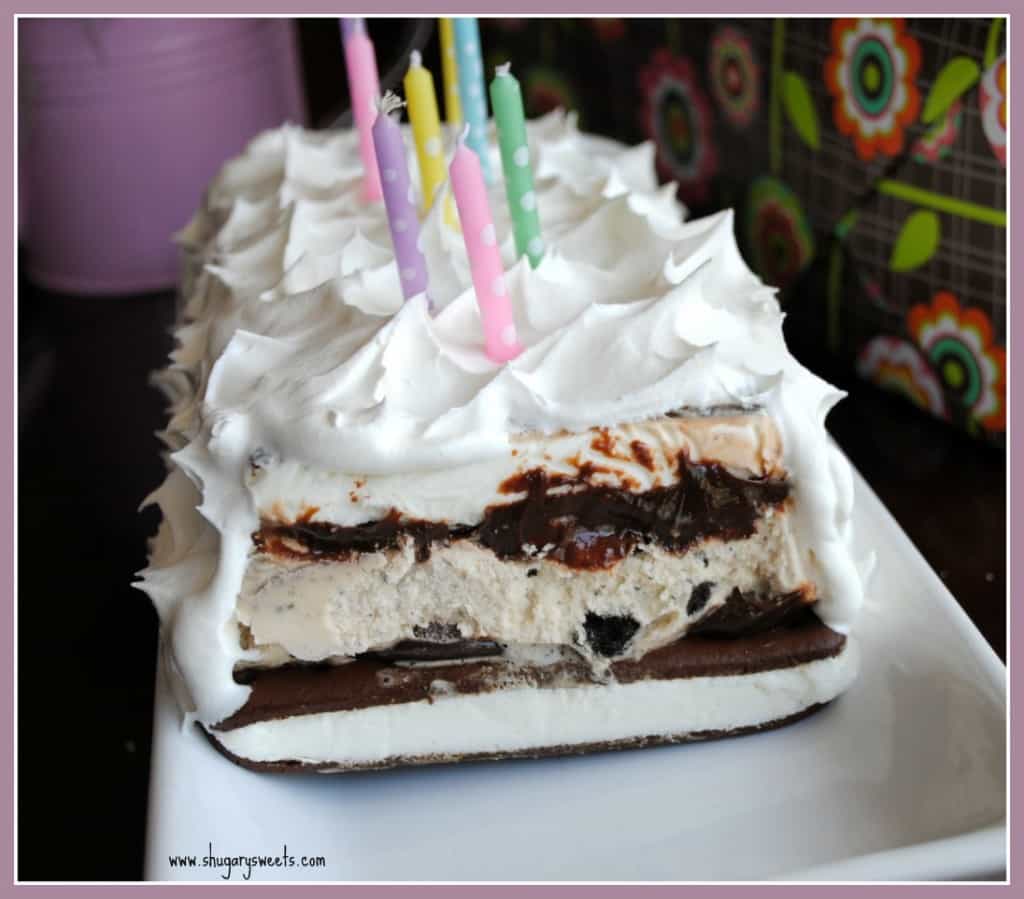 Ice Cream Cake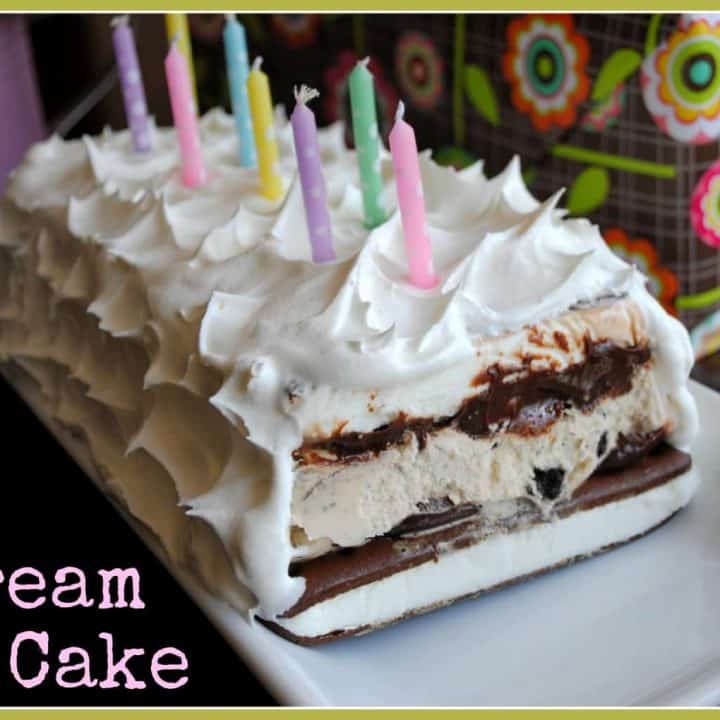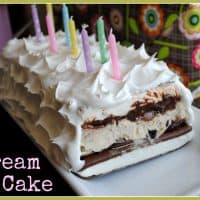 Ice Cream Cake: easy cake made from ice cream sandwiches, hot fudge and whipped cream!
Ingredients
8 regular sized ice cream sandwiches
1.5 qt cookies and cream ice cream (or your favorite variety), softened
1/2 cup hot fudge sauce
8oz Cool Whip
Instructions
In a standard sized loaf pan, line it with plastic wrap. Lay half of your ice cream sandwiches on the bottom of the loaf pan (mine took about 3 1/2, cut to fit). Spread softened ice cream over sandwiches.
Pour cooled hot fudge sauce over ice cream, spreading evenly. Top with remaining ice cream sandwiches, cut to fit. Cover with more plastic wrap and return to freezer for 3 hours, or overnight.
When ready to serve, Invert loaf pan on rectangular plate. Remove plastic wrap. Using a large spoon, spread Cool Whip over cake. Serve immediately. To store leftovers, place remaining cake in a large freezersafe tupperware bowl. Cover and store. ENJOY!