Milk's favorite cookie is also ice cream's favorite cookie! This Cookies and Cream Ice Cream has real Oreo cookies mixed in a rich vanilla ice cream base. The heavenly vanilla flavor and chocolate cookie chunks make this a favorite dessert recipe!
Love Oreo cookies? Give my Oreo Stuffed Cookies a try next. Or try our favorite No Bake Oreo Cheesecake recipe! So much flavor, so easy to make.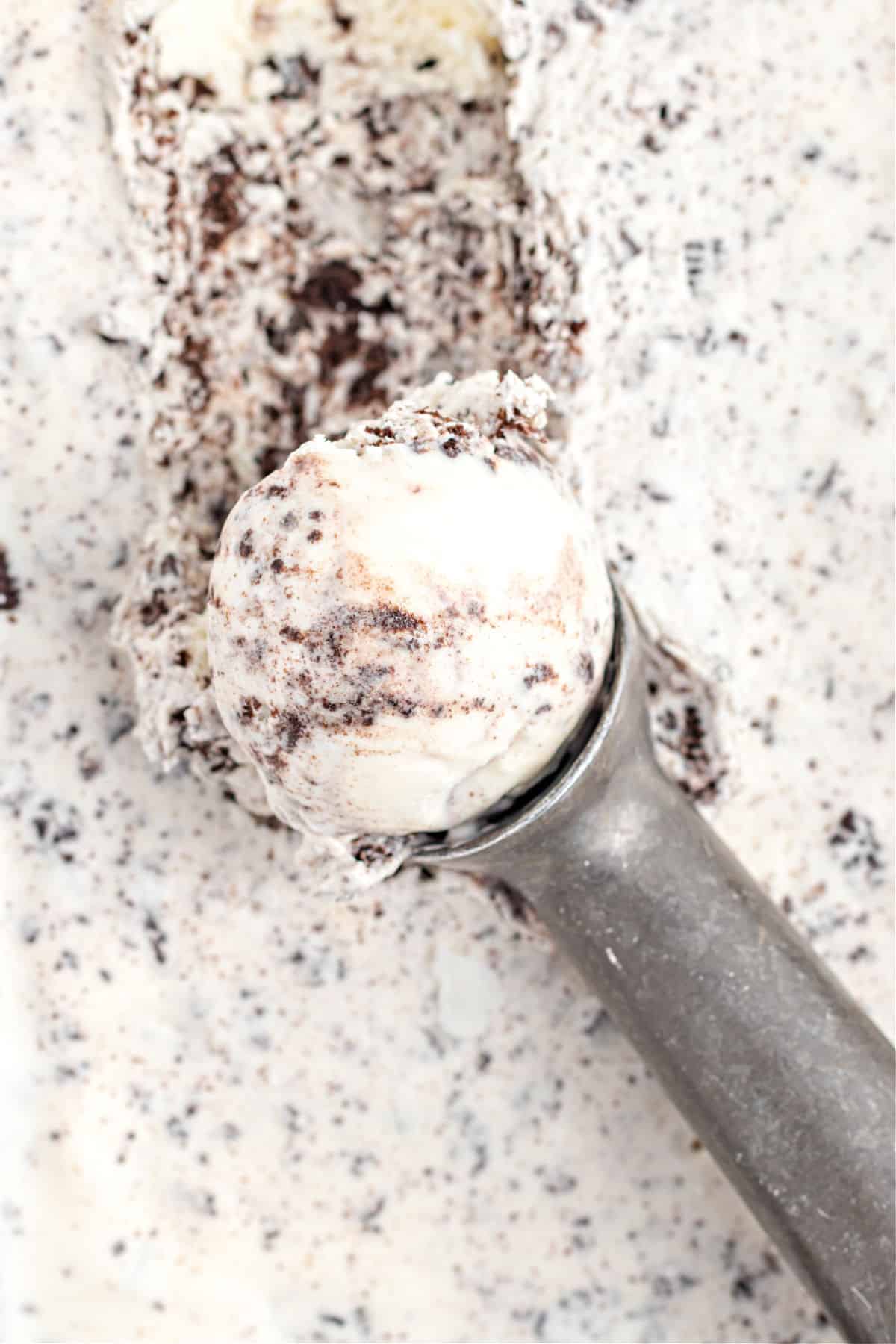 Why this Recipe Works
You can't beat the flavor of freshly churned homemade ice cream. For Oreo cookie lovers, this Cookies 'n Cream ice cream recipe is unbeatable.
Loaded with Oreos.
Real heavy whipping cream.
Robust vanilla flavor.
Easy ice cream maker recipe.
Using our vanilla ice cream recipe as the starting point, I packed my homemade cookies and cream ice cream with lots of BIG cookie pieces.
This creamy frozen treat was an instant hit with my family. With summer just around the corner, I foresee many more helpings of cookies and cream ice cream in our future!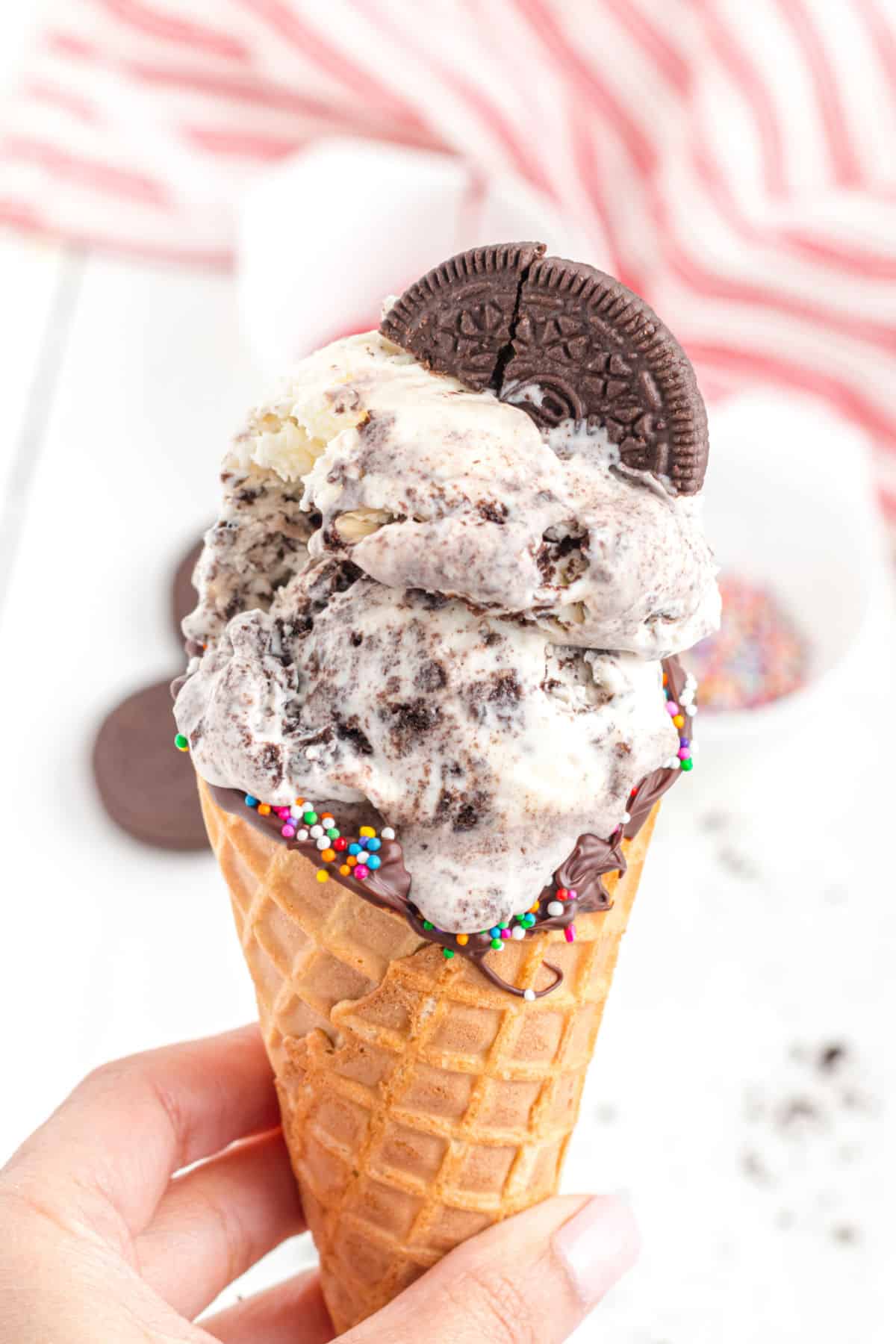 Ingredient Notes
Oreo Cookies. Any variety of chocolate sandwich cookies works too. Crush the whole cookies into bite size pieces.
Vanilla. I love using my homemade Vanilla Extract in cookies and cream ice cream. Or substitute a vanilla bean pod for an even richer flavor!
Granulated sugar. Swap out the plain sugar for Vanilla Sugar for a tasty extra vanilla twist.
Easy Instructions
The best part about owning an ice cream maker (besides the delicious results) is that it does all the hard work for you.
STEP 1. Whisk ingredients
Combine the cream, milk, vanilla, salt and sugar in a large bowl.
STEP 2. Churn
Pour the mixture into your ice cream maker. Follow your manufacturer's directions for churning. I use this Cuisinart Ice Cream Maker (found on Amazon)!
STEP 3. Freeze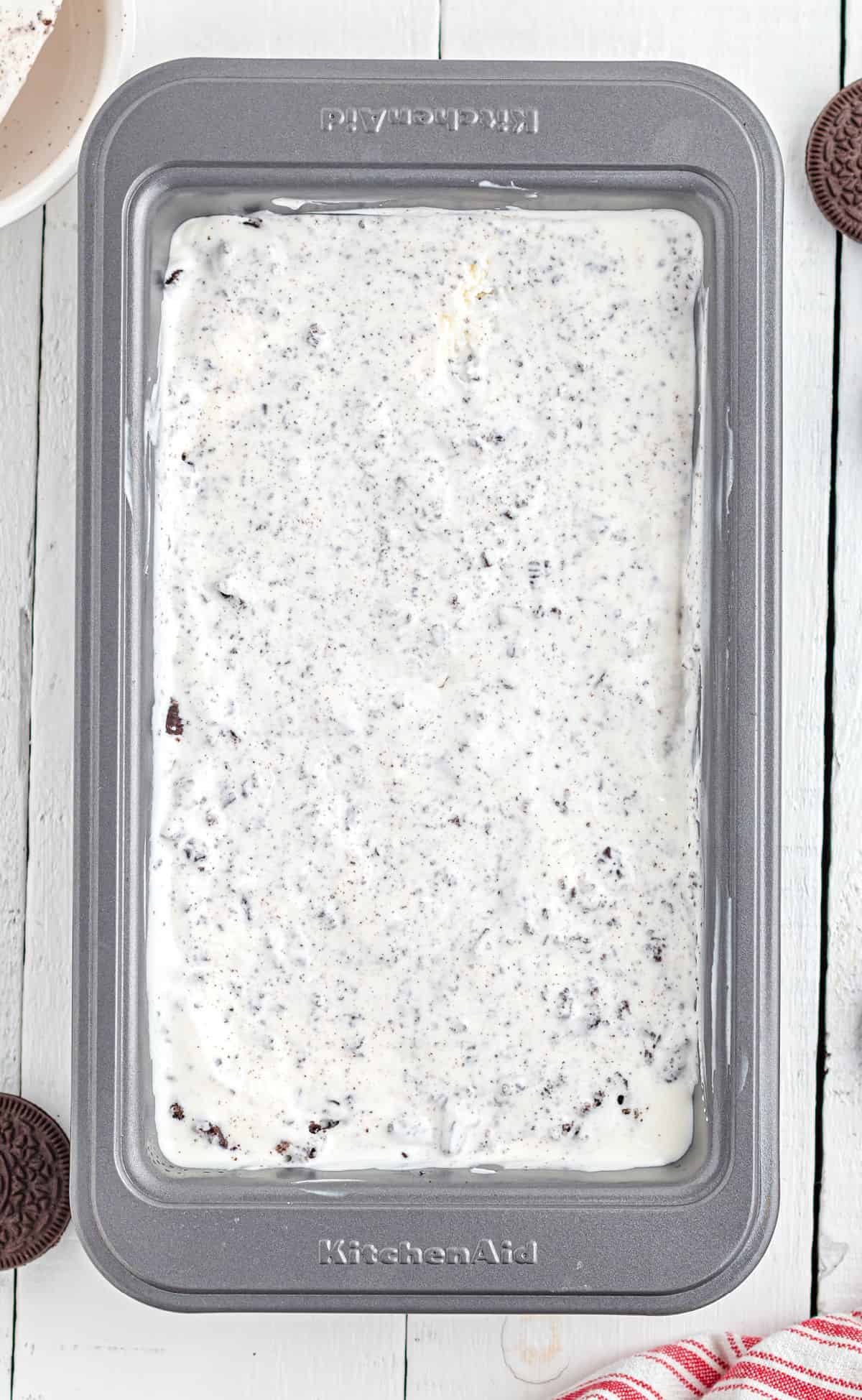 Pour the churned cookies and cream ice cream into an airtight freezer safe container. Freeze for 12 hours or until hard and scoopable.
Tips and Tricks
For softer ice cream: Reduce the freezing time as desired.
Richest vanilla flavor: Make sure to use real vanilla extract (not imitation flavor) or a vanilla bean pod.
Big Oreo chunks. Leave a few bigger Oreo pieces when crushing for best results!
Deep freeze: If you have access to a deep freezer, use it for this recipe. Traditional home freezers tend to take longer to freeze ice cream, because of the frequency of the doors opening and closing.
Other mix ins: Chopped nuts, chocolate chips, M&Ms and other cookie pieces would all be delicious mix ins additions. Fold them in when you add the Oreos. Swap out oreos and make our chocolate ice cream instead.
Serve it on a cone. Dip the tip of a waffle cone in melted chocolate, then dip in sprinkles Allow to set for a few minutes. Add ice cream and enjoy!
Make it a Sundae. Add sprinkles and a cherry (and whipped cream too if desired)!
Recipe FAQs
How do you store homemade ice cream?
I store homemade ice cream in a metal loaf pan. Cover it with plastic wrap and wrap in foil to preserve freshness.
What Oreos are best for cookies and cream ice cream?
For classic cookies and cream flavor, use original Oreos or Double Stuffed Oreos. You can also play with the flavor by changing up the kind of Oreos you use.
What kind of ice cream maker do I need for homemade ice cream?
I use this Cuisinart Ice Cream Maker for my homemade ice cream recipes. I find it creates a perfect soft serve texture after churning. Any 2 quart ice cream maker would work too.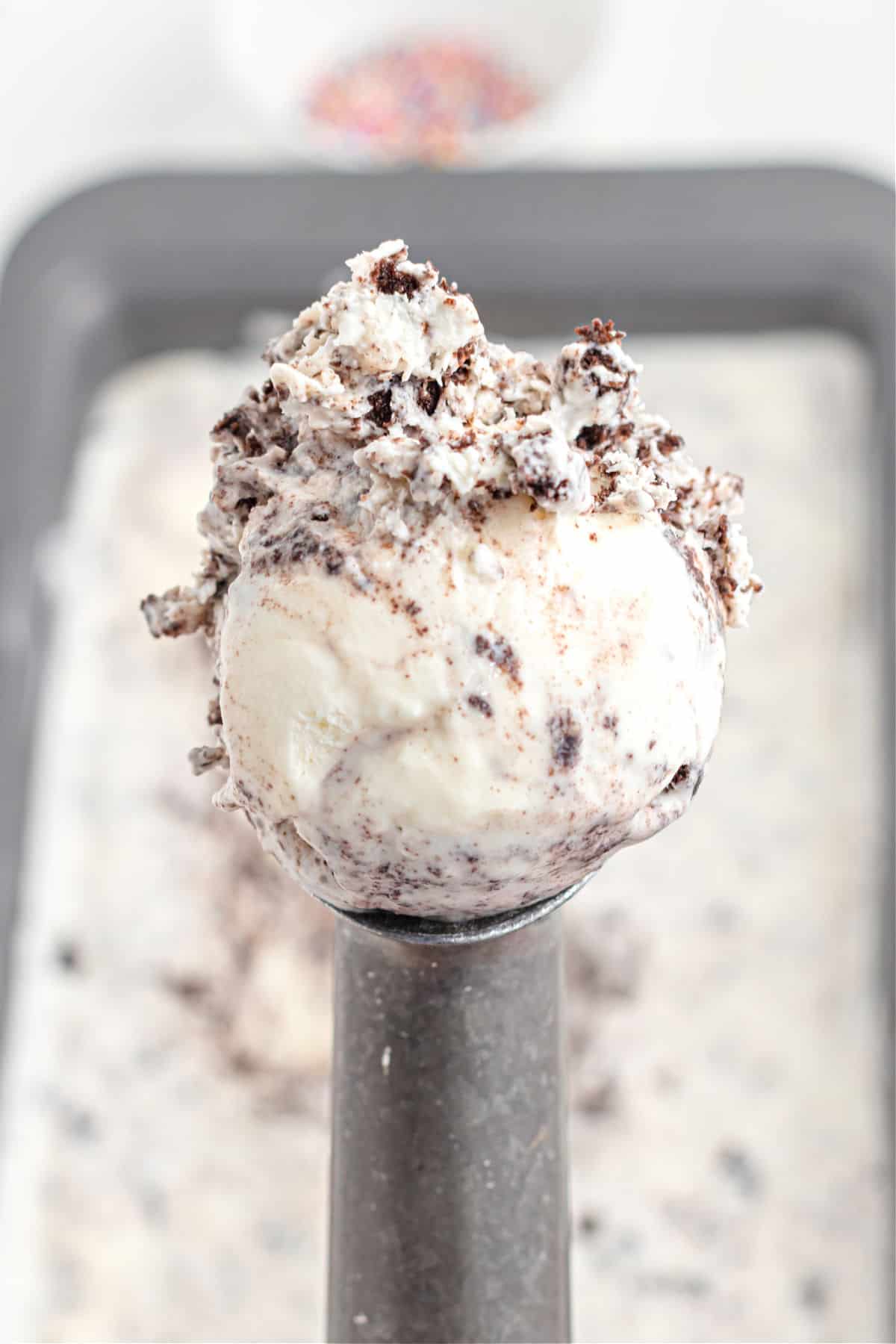 More Oreo Recipes
Skip the store bought tubs and give homemade ice cream a try. No one can turn down a bowl of this rich, creamy and delicious Cookies and Cream Ice Cream!