Easy to make, this No Bake Cheesecake is perfect any time of year. For a little more sweetness, top it with some Cherry Pie filling!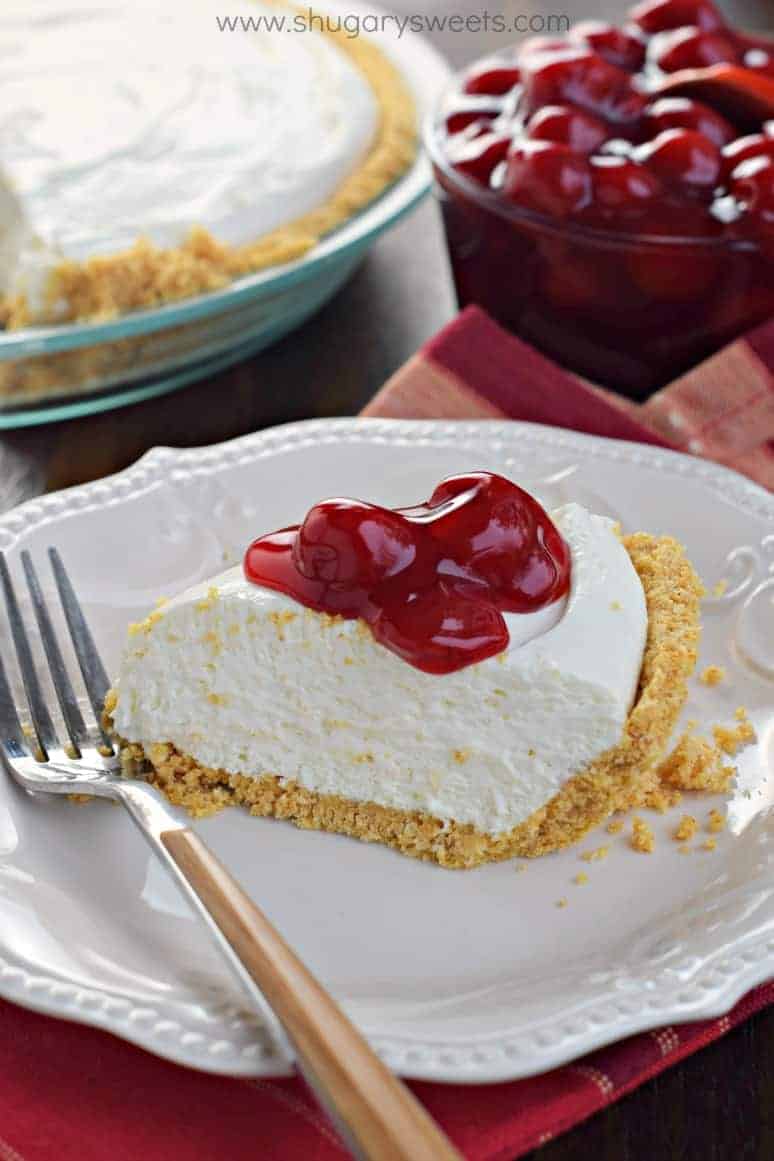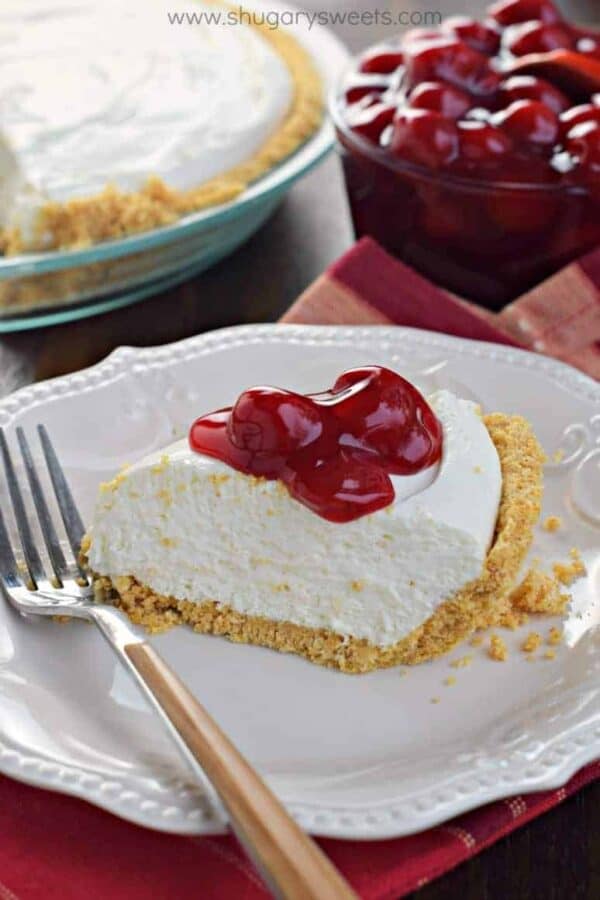 Click HERE to save recipe to Pinterest
I am a snoop. I'll admit it. Everyone in my family knows it. I hate secrets. And the idea that someone in my house might have a present hidden makes me go on a full out search party.
I blame my parents for this, haha. Just kidding mom and dad. It's my fault that you hid the Christmas list EVERY YEAR in the exact same spot.
And don't even get me started on the presents. This girl, who is deathly afraid of spiders, would creep into the menacing crawl space every year with a flashlight just to get a preview of what's to come for the holidays.
I know what you're thinking. DIDN'T IT RUIN CHRISTMAS?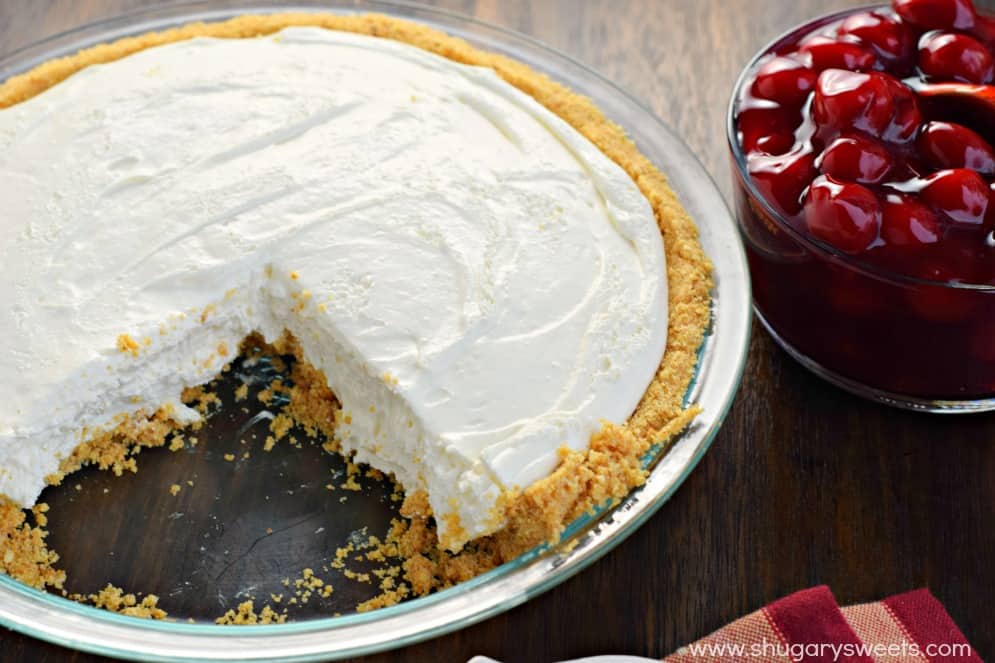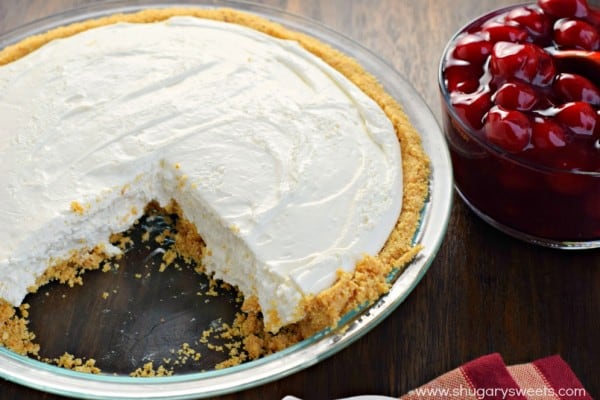 Not by a long shot. If anything, it made me even more excited because a couple of those items I was wishing for were in that crawl space!
Plus, it gave me a little satisfaction (and a smug look on my face) knowing what my 3 brothers were getting for Christmas as they were opening their presents.
That said. As a parent of my own 4 children, I panic that they might see my list or get a glimpse of their presents ahead of time. I pray that each year's hiding spot can stay undisclosed year after year with no snooping eyes. Here's hoping!!
This cheesecake has nothing to hide. What you see is what you get. A delicious, buttery sweet graham cracker crust (the homemade kind) topped with a dreamy no bake cheesecake filling!
While I love and adore regular (baked) cheesecakes, this No Bake Cheesecake is a family favorite.
Admittedly I don my smug face as I watch my husband eat slice after slice. That goofy guy who HATES all thing cream cheese, sour cream and yogurt (as well as condiments) LOVES this cheesecake. It's a riddle my friends. The only thing I can think of is he grew up eating this dessert, as my mother in law gave me this recipe years ago!
We like to add some canned cherry pie filling to the top for an extra sweet treat! I hope your family loves this too! ENJOY!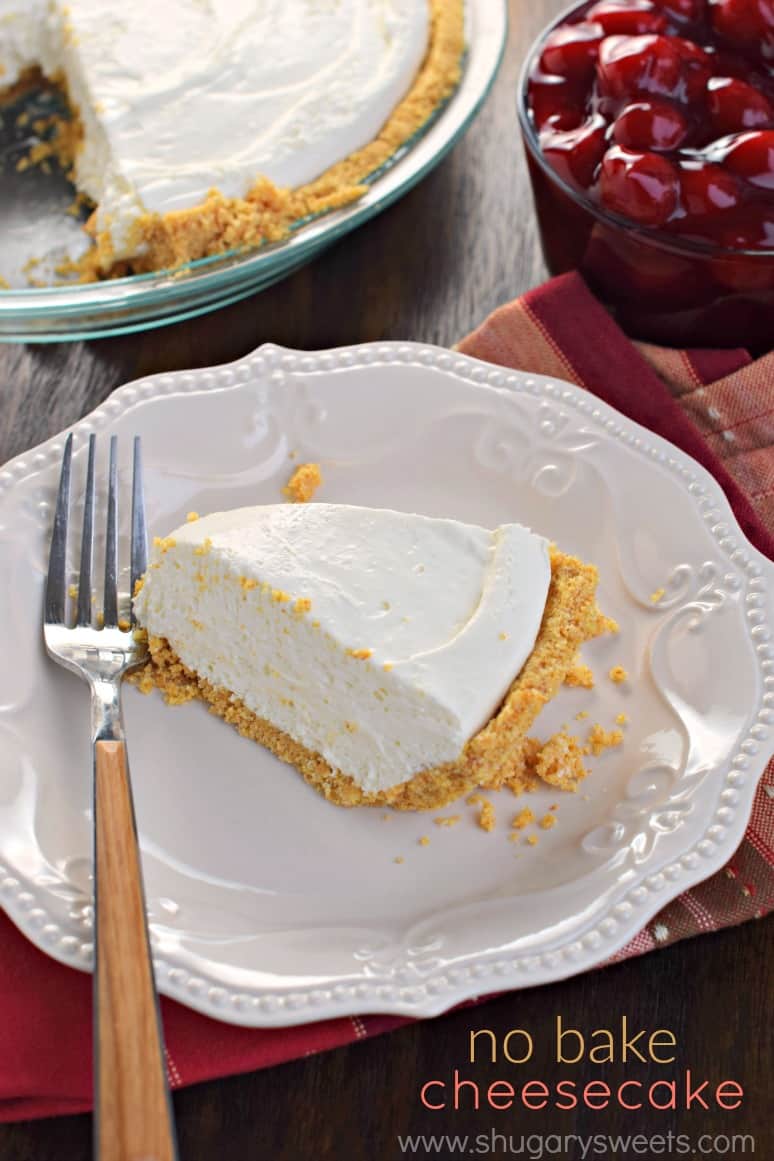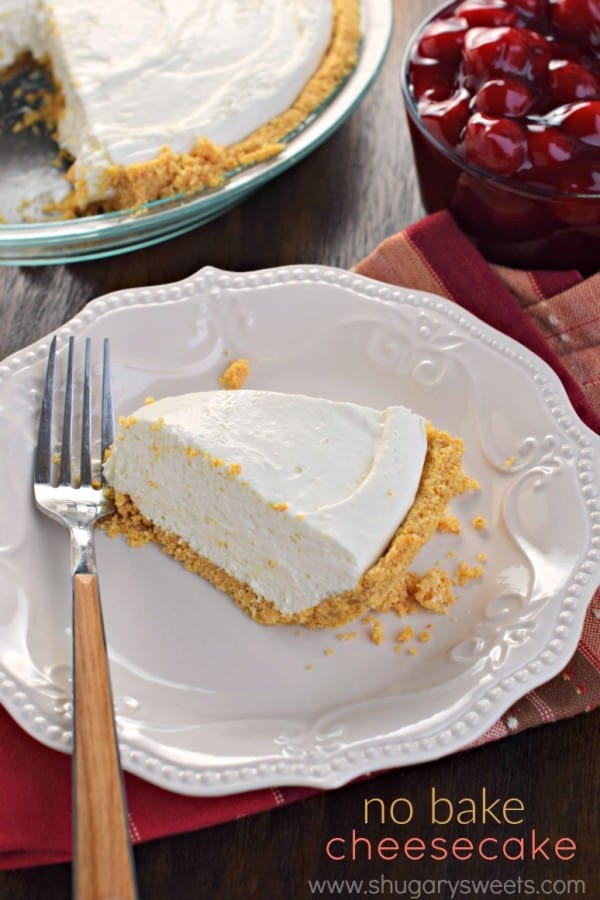 How to make a No Bake Cheesecake
Start by making your graham cracker crust. You can choose to use a prepared crust, but I personally think homemade tastes better!
To make your crust, add your full size graham crackers to a food processor and pulse until fine crumbs. You'll need about 2 1/2 cups of graham cracker crumbs. Add in the sugar and melted butter and pulse until blended.
Divide in half and press crumbs into the bottom of TWO 8 or 9 inch pie plates. Use the bottom of a cup or the heel of your hand to press firmly, making sure the crumbs go up the sides of the pie plate.
In a large bowl, beat room temperature cream cheese with sweetened condensed milk and lemon juice for about 4 minutes using an electric mixer. Scrape down the sides of the bowl as needed, and beat until smooth and fluffy.
Fold in Cool Whip and pour evenly into your pie plates. Smooth the tops and refrigerate pies for at least 3 hours (or overnight). When ready to serve, slice and enjoy.
Add your favorite pie filling flavor to the top if you choose! You could also opt for fresh fruit and homemade whipped cream (using heavy whipping cream).
Favorite Cheesecakes: Sopapilla Cheesecake | Cheesecake Dip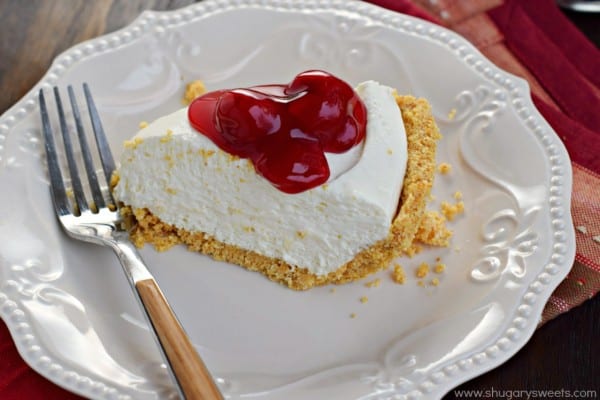 LOVE No Bake desserts? Here are some of my favorites:
No Bake Nutella Cookies: so easy, even the kids can make it!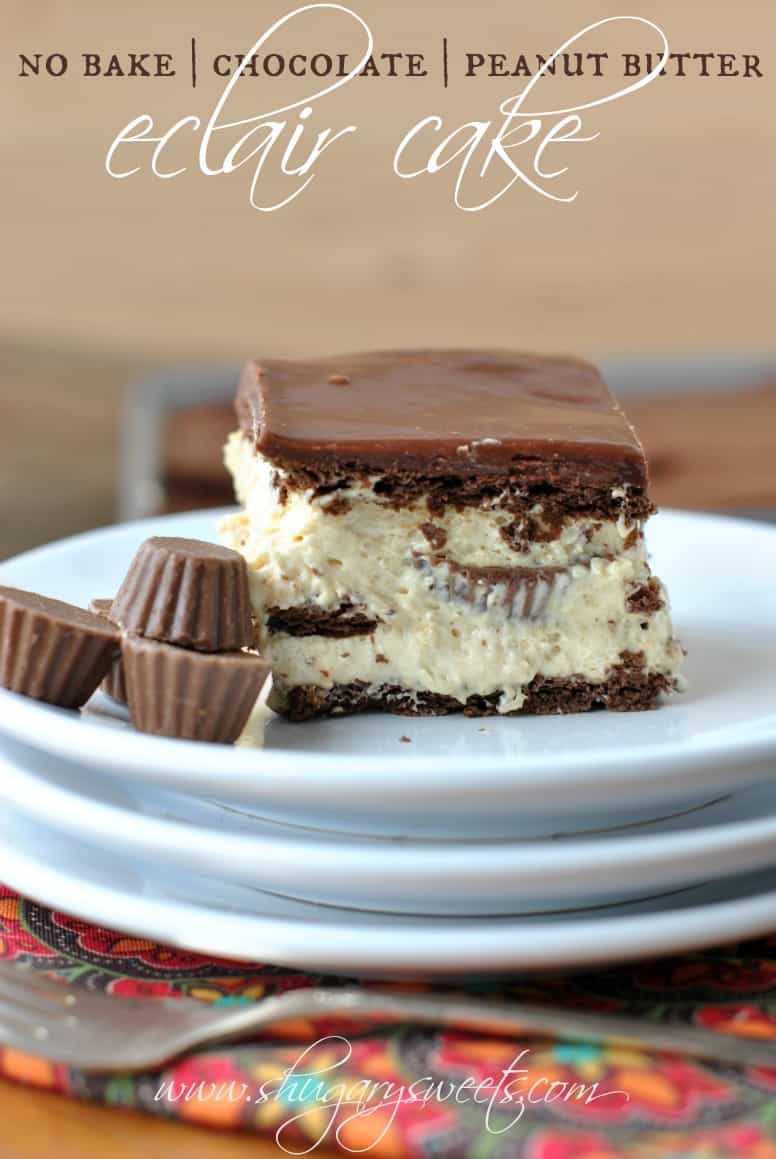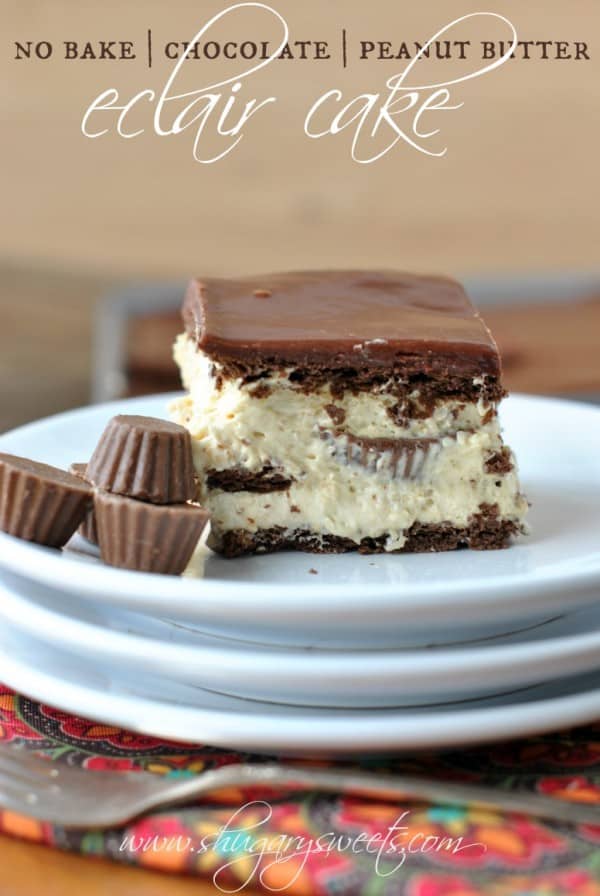 No Bake Peanut Butter Eclair Cake: everyone loves eclair cake, but have you tried this peanut butter version yet?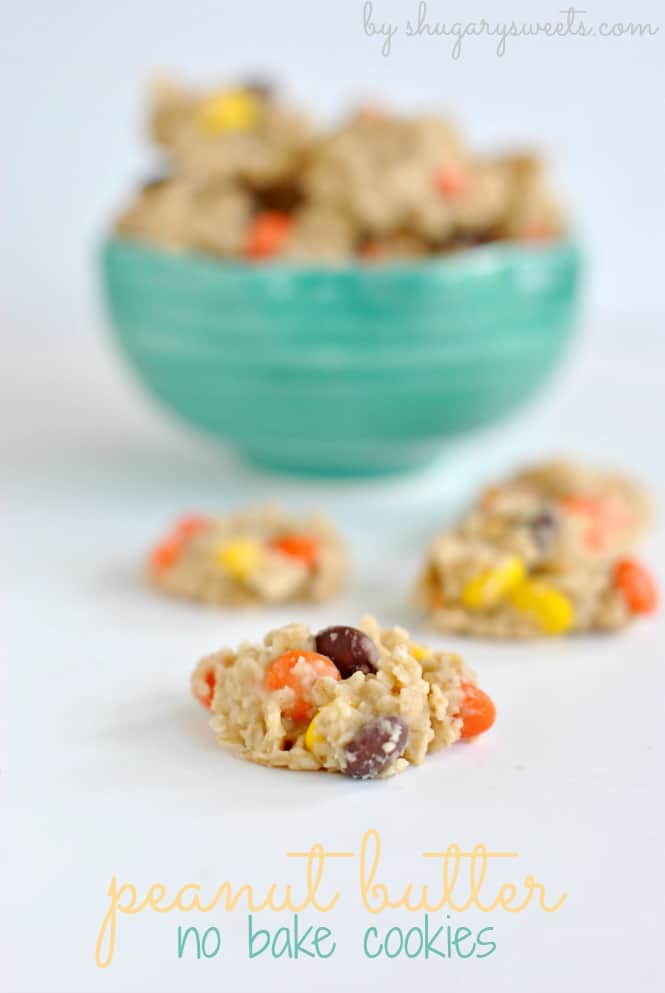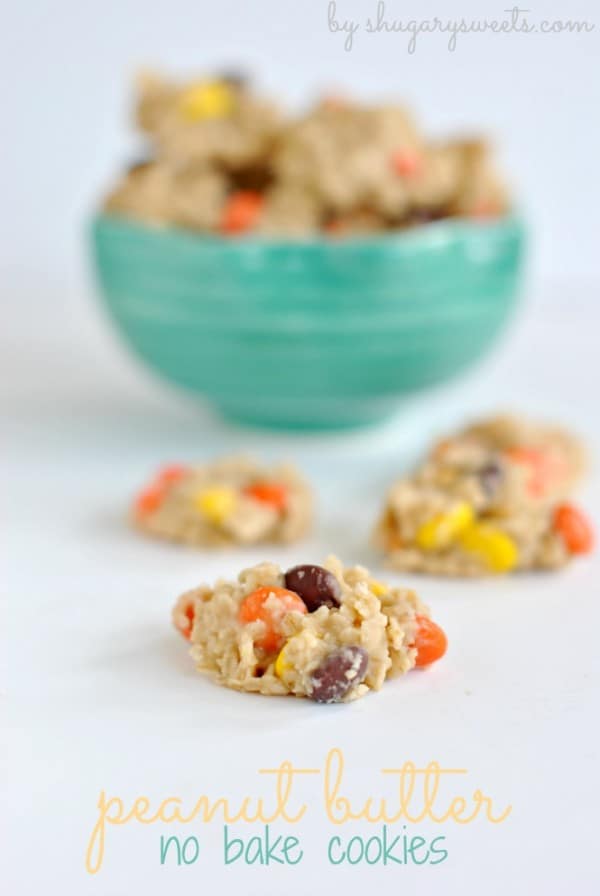 Peanut Butter No Bake cookies: extra peanut butter in these easy to make cookies!
If you love today's NO BAKE Cheesecake recipe, here are some ideas:
Easy to make, this No Bake Cheesecake is perfect any time of year. For a little more sweetness, top it with some Cherry Pie filling!