White Chocolate Brownies are delicious, gooey treats with the same texture as a brownie! Add a few sprinkles for color and fun!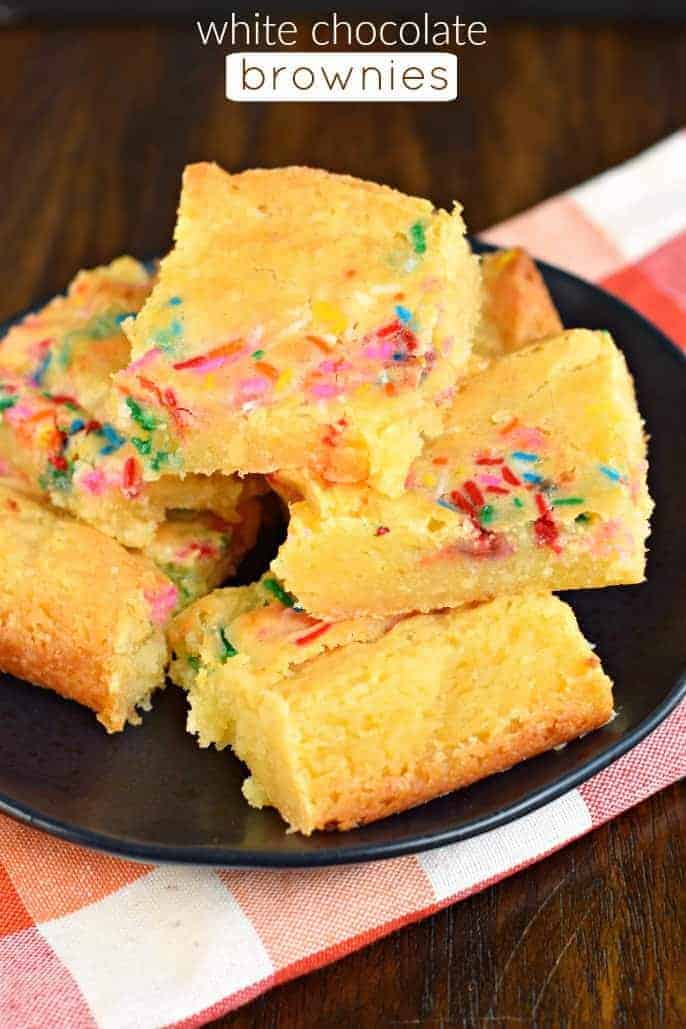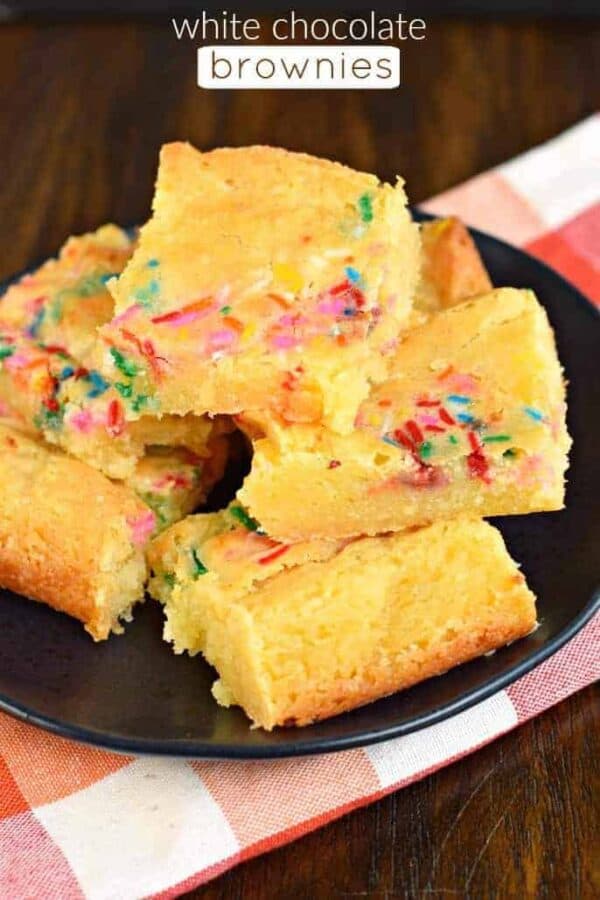 What are White Chocolate Brownies
The title of this recipe doesn't make sense. "White" chocolate "brown"ies. But really, there is no better way to describe these treats.
They are not blondies. In my opinion, blondies are basically cookie dough. Don't get me wrong. I love chewy, caramely blondies…especially these Pecan Pie Blondies. But they are blondies…with their own distinct texture.
Today's recipe was made for a friend who can no longer eat chocolate, but craved the texture of brownies. Rich, moist brownie texture…you know what I'm talking about. The kind of treat you sink your teeth into and little "mmmm" escapes! The treat where people fight over the chewy, crunchy corners!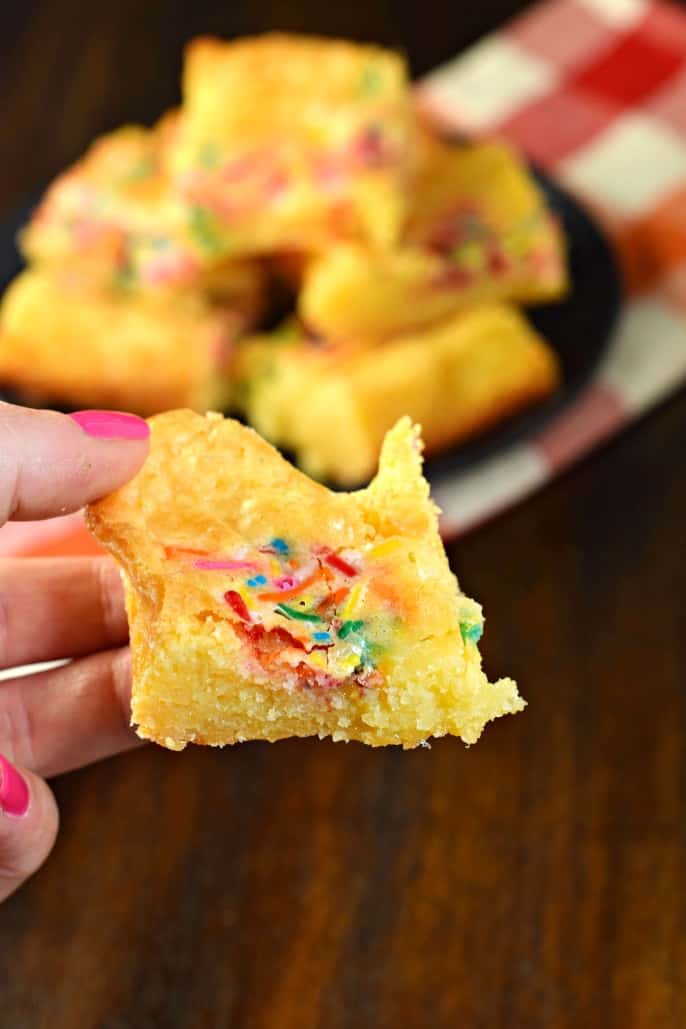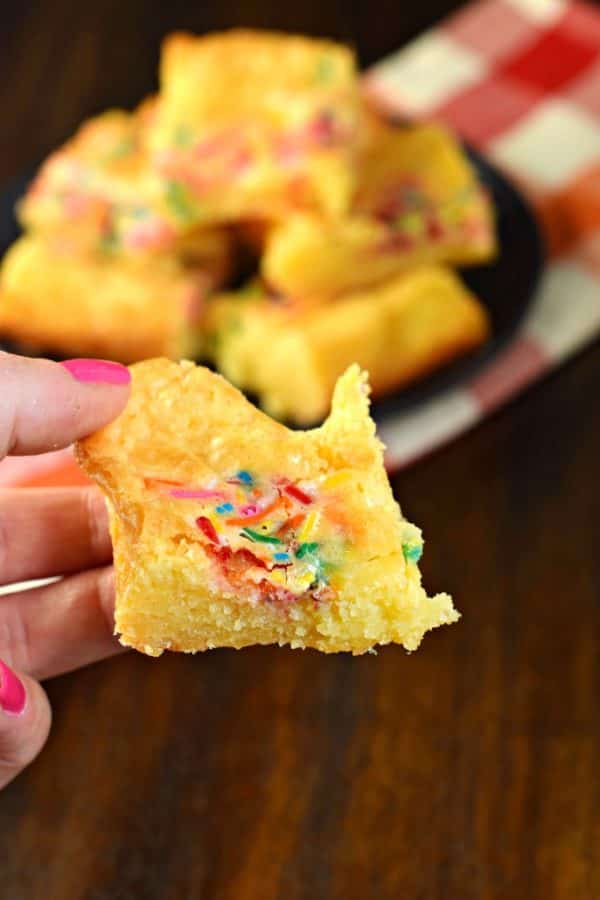 Tips and Tricks
Using a large glass bowl (or other microwave safe dish) add your unsalted butter and white chocolate chips. Heat for one minute. Stir until almost smooth. It's okay to have a few unmelted bits of white chocolate…but you want to make sure that the butter is incorporated into the white chocolate. Stir stir stir (don't heat anymore!!)
Keeping it easy, use that same bowl and add your remaining ingredients. Mix JUST until combined. As soon as you stop seeing dry ingredients, STOP stirring.
I use a piece of parchment paper in my baking dish. It not only keeps my dish cleaner, but it helps keep the brownies from sticking.
These are pretty gooey..you can cook them a little bit longer if you like them "drier." They are also delicious COLD.
Store these in an airtight container…for about 5 days. They get better and better each day, I promise!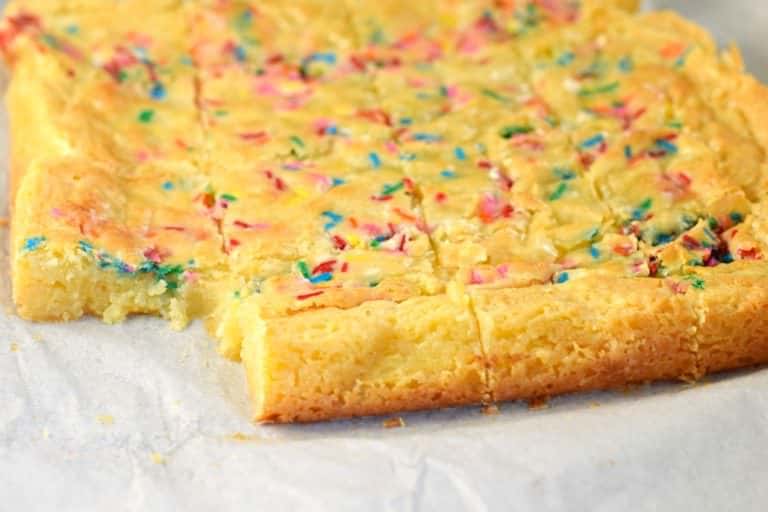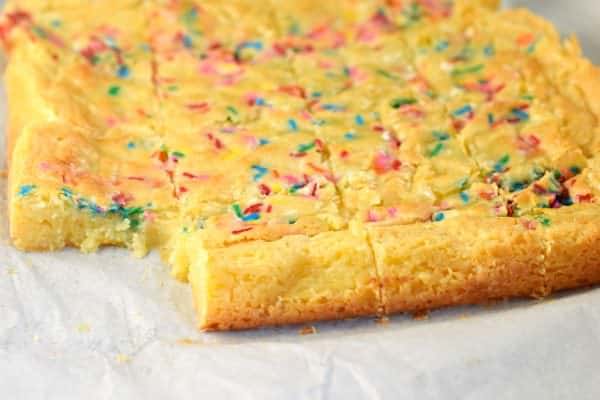 More Easy Dessert Recipes