Chewy, nutty Pecan Pie Blondies are the perfect Fall treat! Or bake them all year long!
Love blondies? Try our Easter blondies for a fun treat loaded with pastel candy. Or give our classic nutella swirled blondies a try for a rich flavor.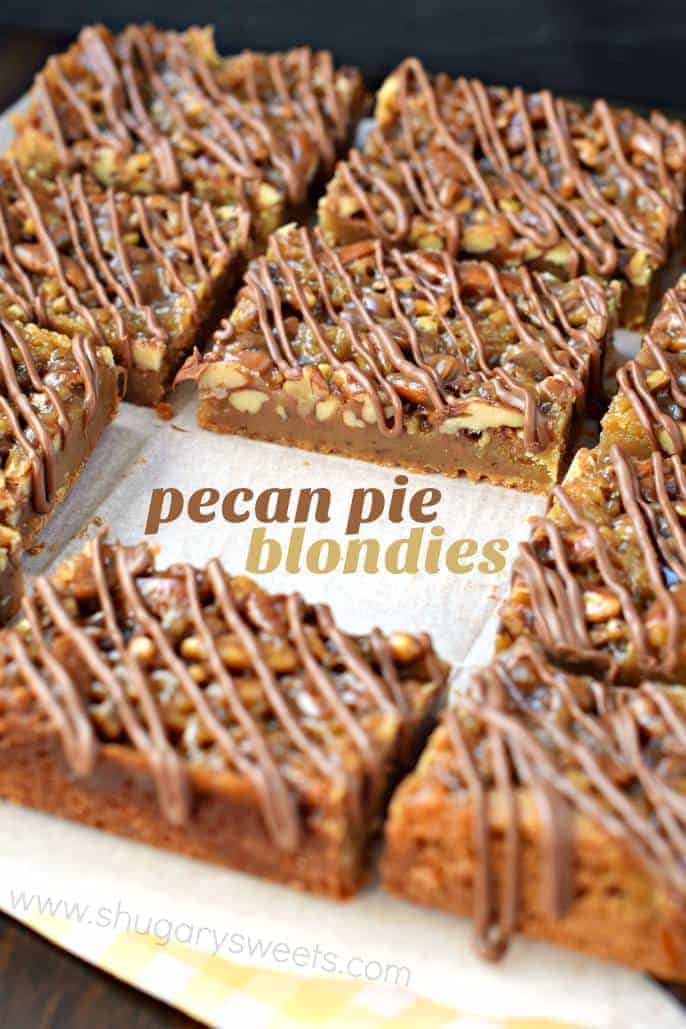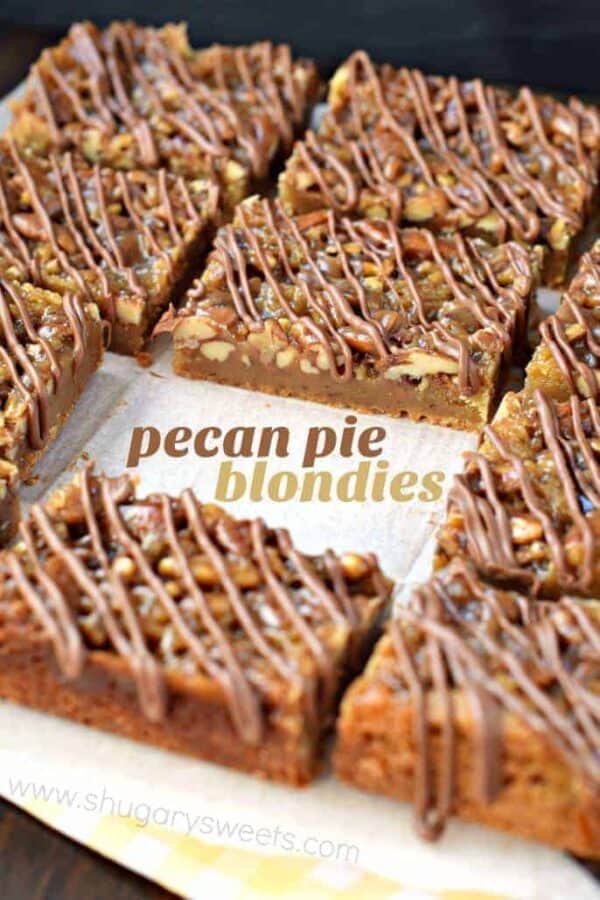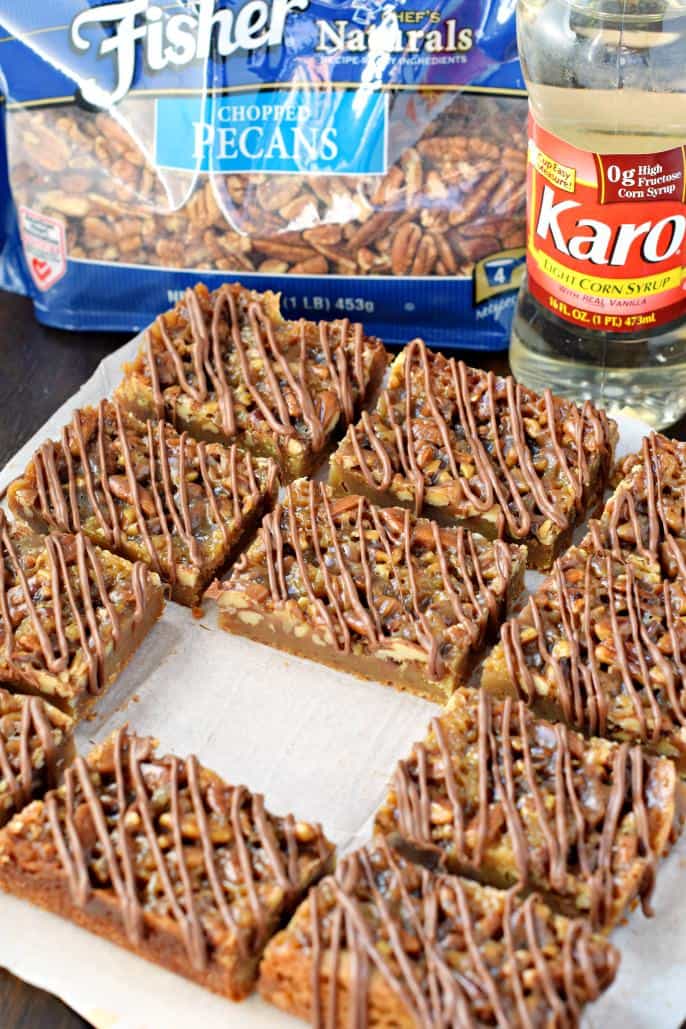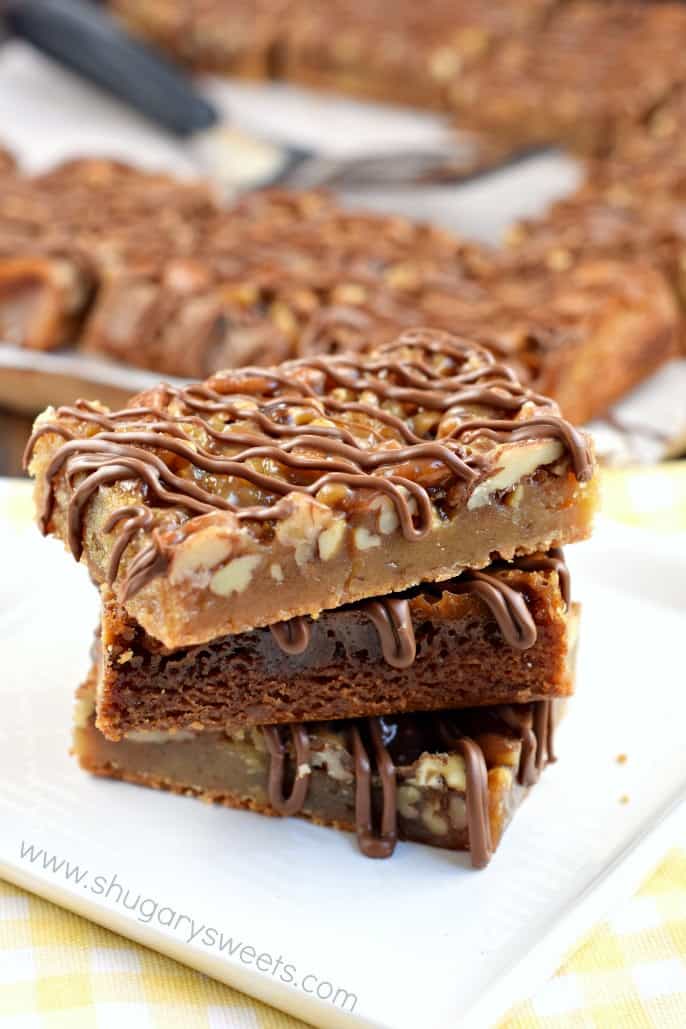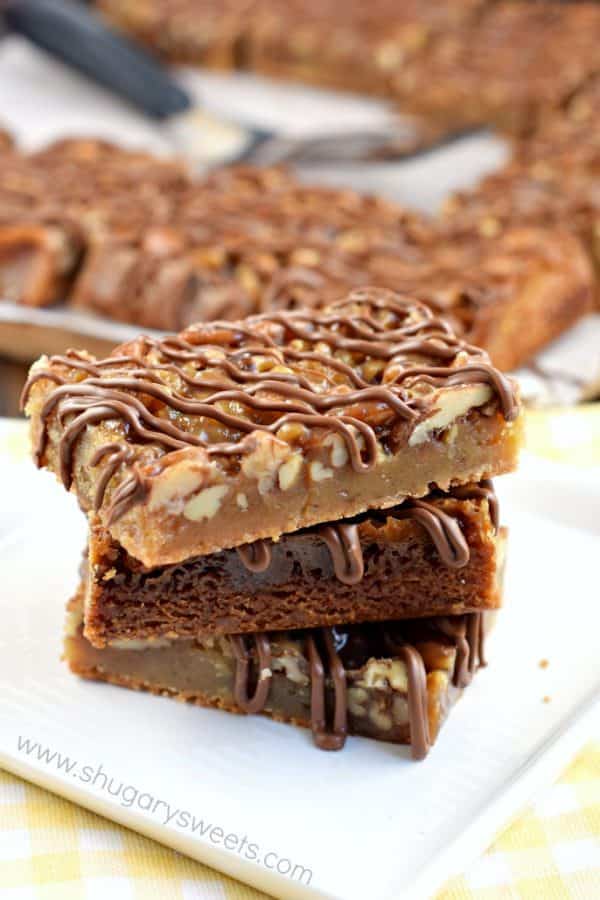 Tips and Tricks
Line a 9-inch square baking dish with parchment paper. DO NOT SKIP THIS STEP. You want to be able to lift them out of the pan without them sticking!
Don't forget the chocolate drizzle on top!
For best results, refrigerate bars after cooling. Once chilled, cut into bars, and store at room temperature in an airtight container. Chilled bars are so much easier to slice, and it allows the pecan pie layer to fully set up!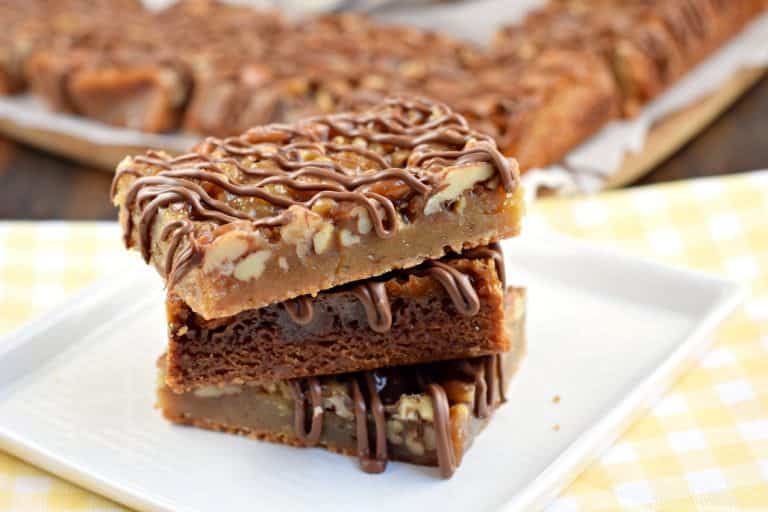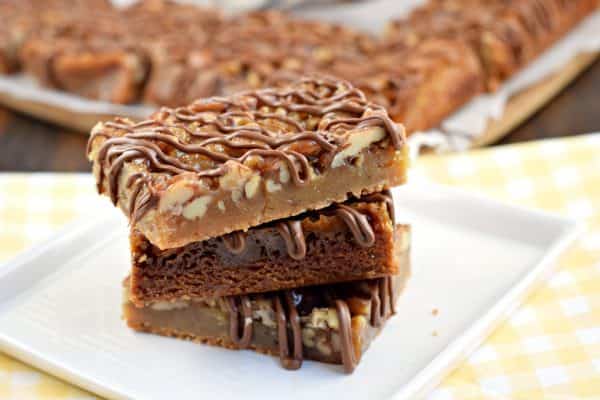 More Easy Desserts