This Carrot Bundt Cake with a cheesecake filling and cream cheese frosting might be the best dessert ever! Give it a try and let me know what you think!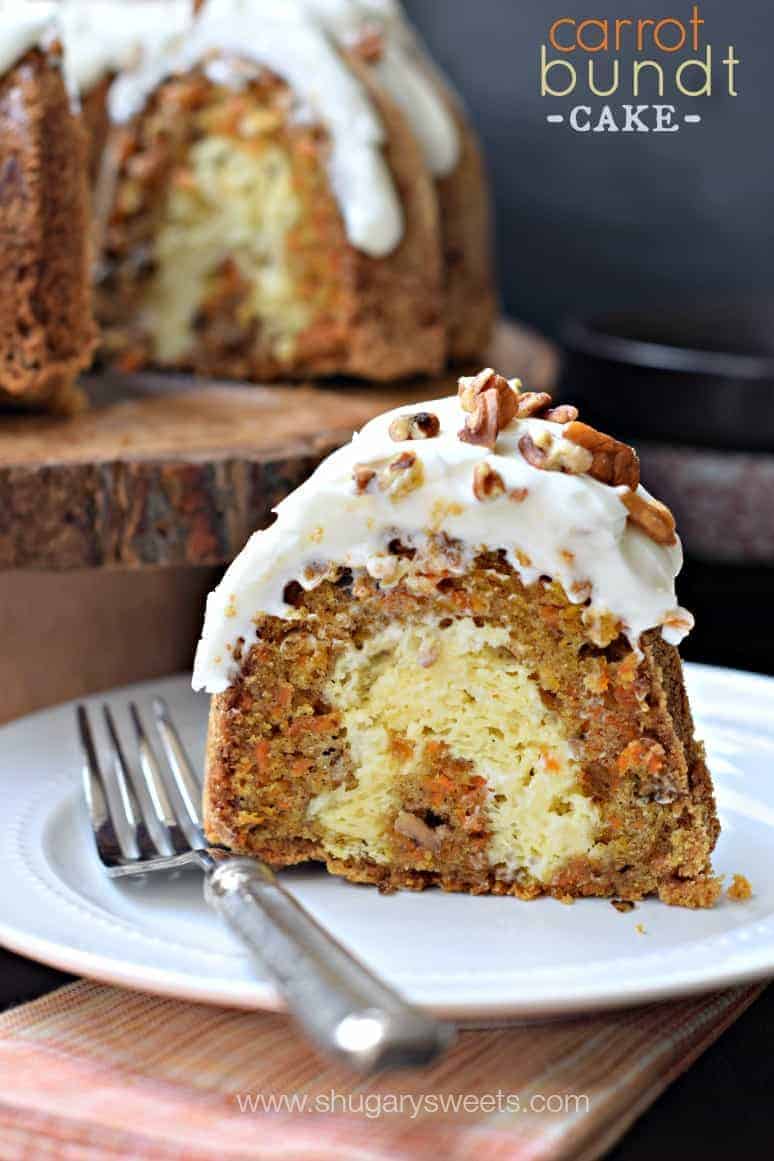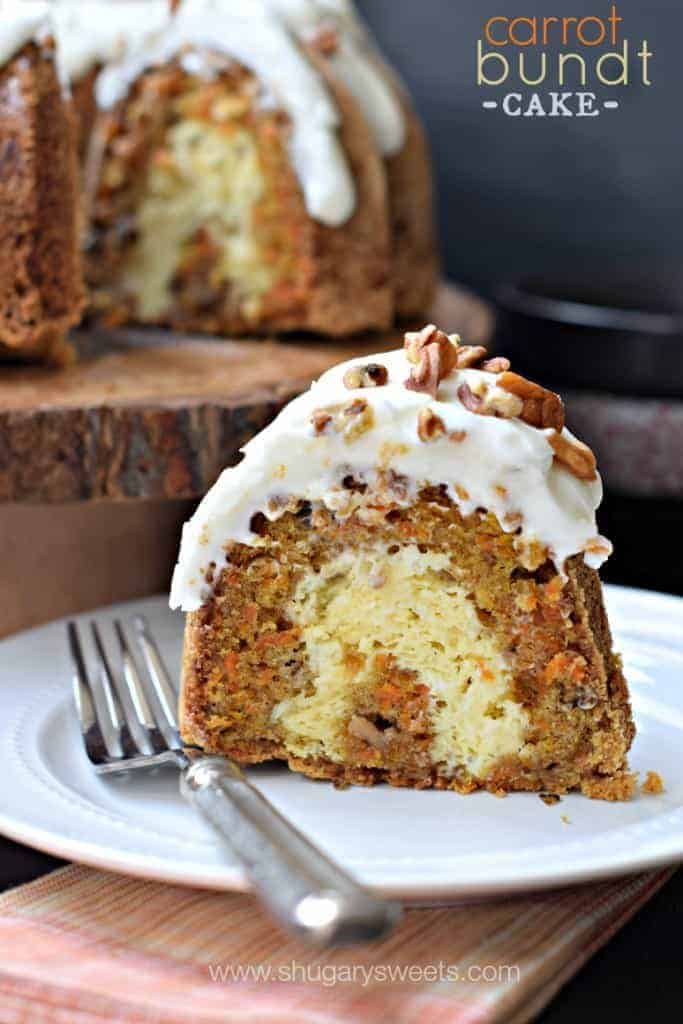 I've combined two of my favorite things today. Carrot Cake and Bundt Cake. Actually THREE of my favorite things…cheesecake. Oh wait FOUR of my favorite things…frosting!
I clearly have a problem when it comes to choosing a favorite, but trust me when I say this cake is exactly what your Easter dessert table is needing.
I have a classic Carrot Cake recipe on the blog already…and it's a family favorite! But, I don't normally put nuts IN my carrot cake. I did with this one today though, and oh my gosh, why haven't I done that before? I also stepped up the "omg factor" by adding a ribbon of cheesecake.
Top it off with some homemade Cream Cheese frosting and this is the cake of your dreams. Or my dreams. Or all our dreams.
Actually, it's a reality in my kitchen right now. I just keep attacking it with my fork!
How to make Carrot Bundt Cake with Cheesecake Filling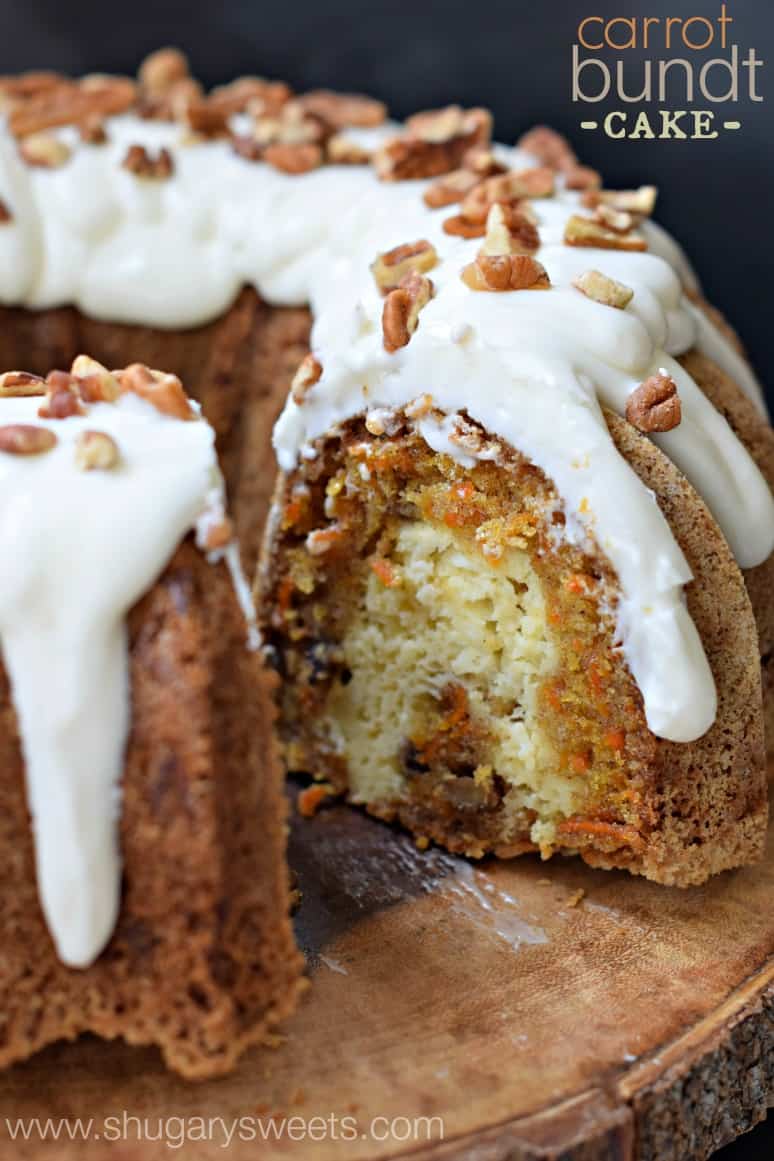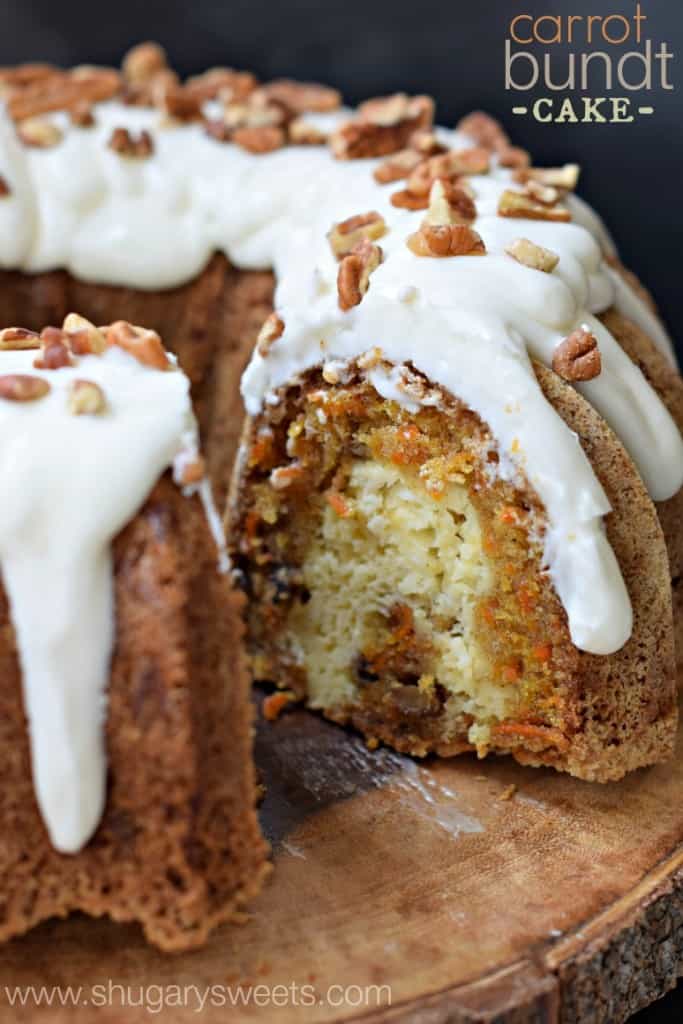 So does anyone else do that? Keep making cuts into a cake with your fork? Nice even lines…until before you know it half the cake is gone? Oh? Me neither…I was just wondering.
Today's recipe is made using Fisher Nuts Chopped Pecans. If you're looking for more delicious recipes for Easter…here are a few ideas:
I'm nuts about nuts. See what I mean?!?
Chocolate Frosted Cookie Bars. You can make them into footballs or cut into squares!
Start your day off right with these Healthy Banana Nut Pancakes. They taste like the inside of French Toast. YUM!
You are just a couple ingredients away from this easy, delicious Almond Pesto Salmon!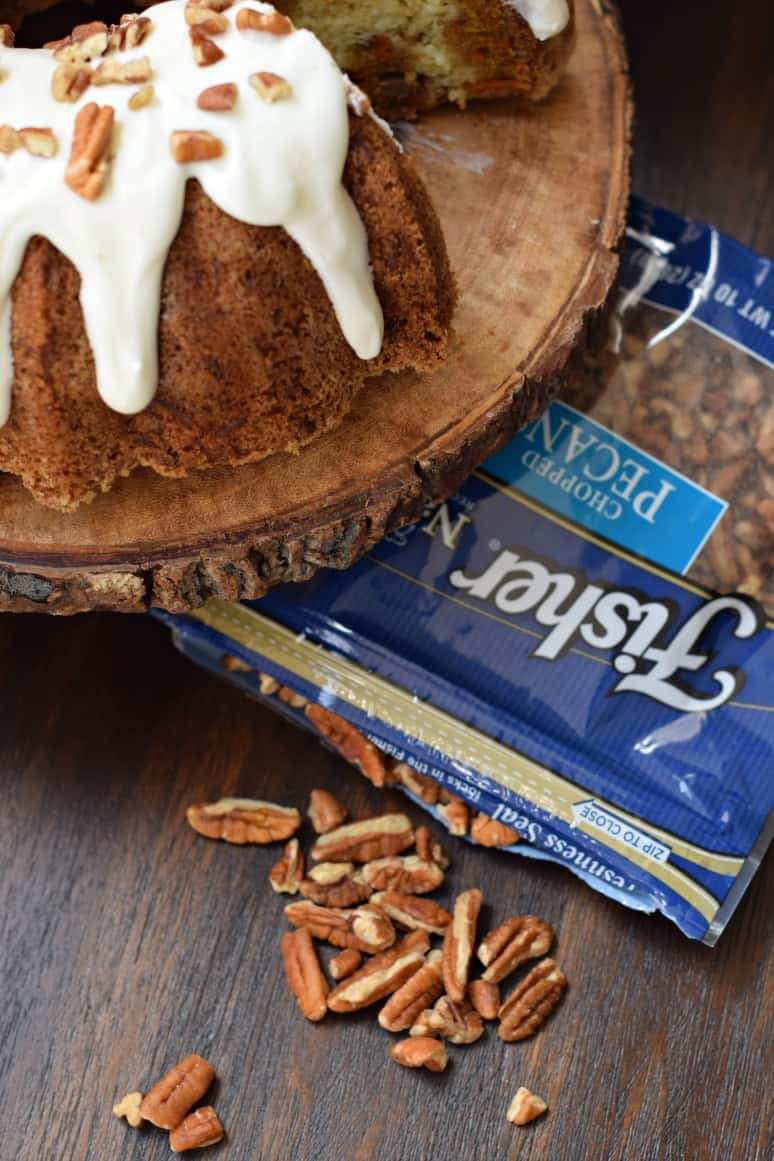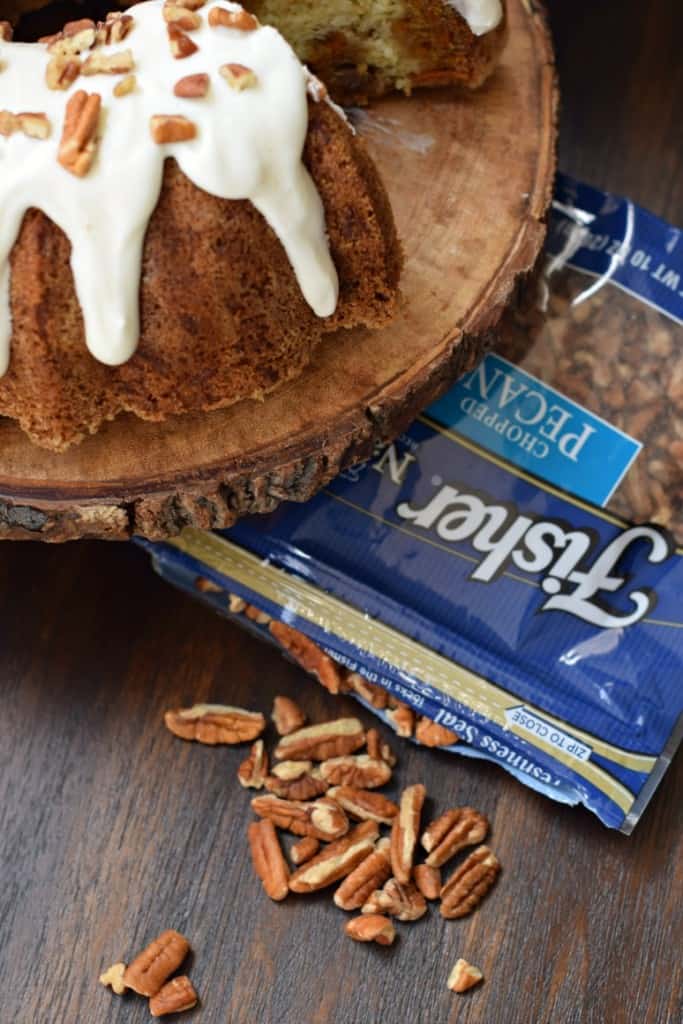 PS. If you try this recipe, please leave a STAR rating in the recipe card below. I love your feedback! Connect with me on social media by following me on Instagram, Facebook, or Pinterest.