Spring Blondie Bars
Thick Blondie Bars filled with Hershey Chocolate Eggs. Perfect for Easter or Spring!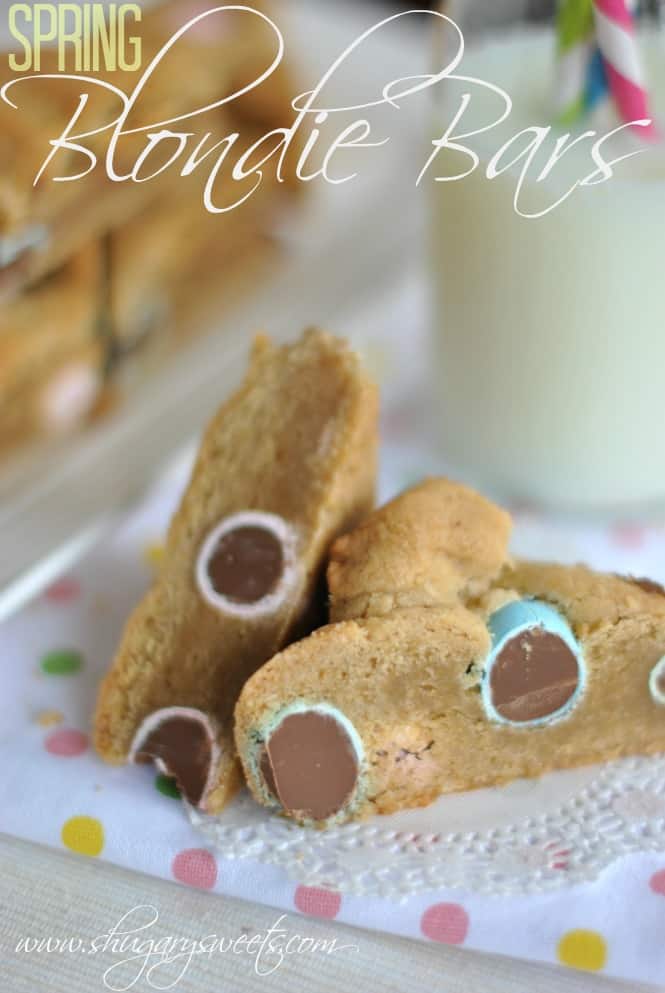 Easter is less than a month away. It's actually THIS month. In March. Time to stop with the green desserts for St Patrick's Day and get on to some fun Easter treats! Are you ready?
These thick chewy blondies are so delicious and will looks beautiful on your Easter dessert table! I baked them in a 9inch square baking dish and cut them into 16 square bars. I then cut each bar in half to form two triangles. The Hershey eggs not only added the perfect amount of sweetness to the Blondies, but also looked so cute in their pastel coatings!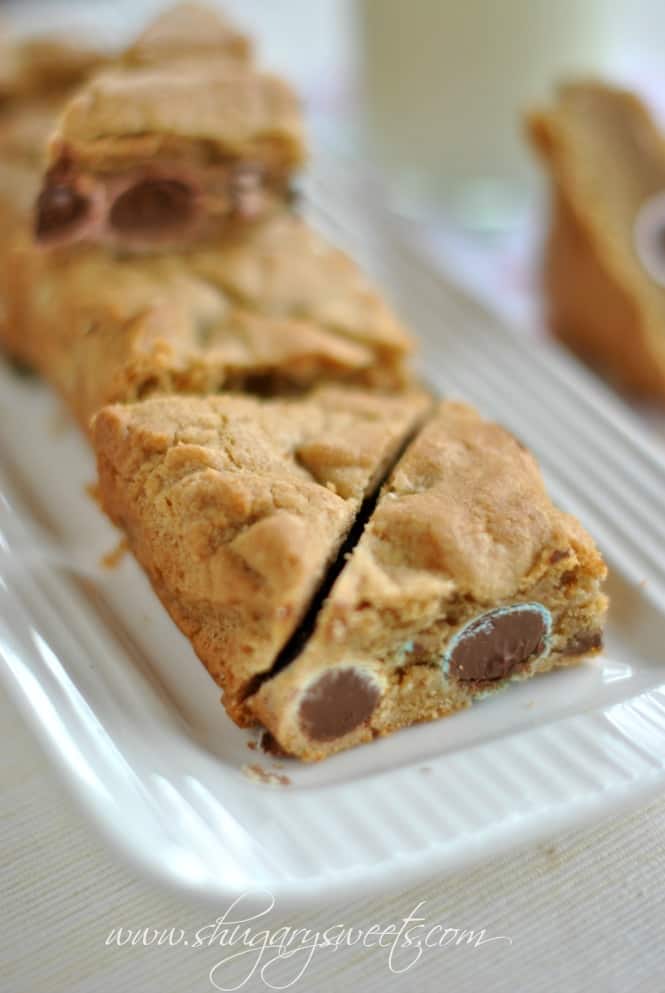 I love Blondies. Here are a few of my favorites…
Mile High Caramel Bars: these blondies have oats and dulce de leche and of course Candy bars. So rich, and chewy and absolutely delicious. You must try them!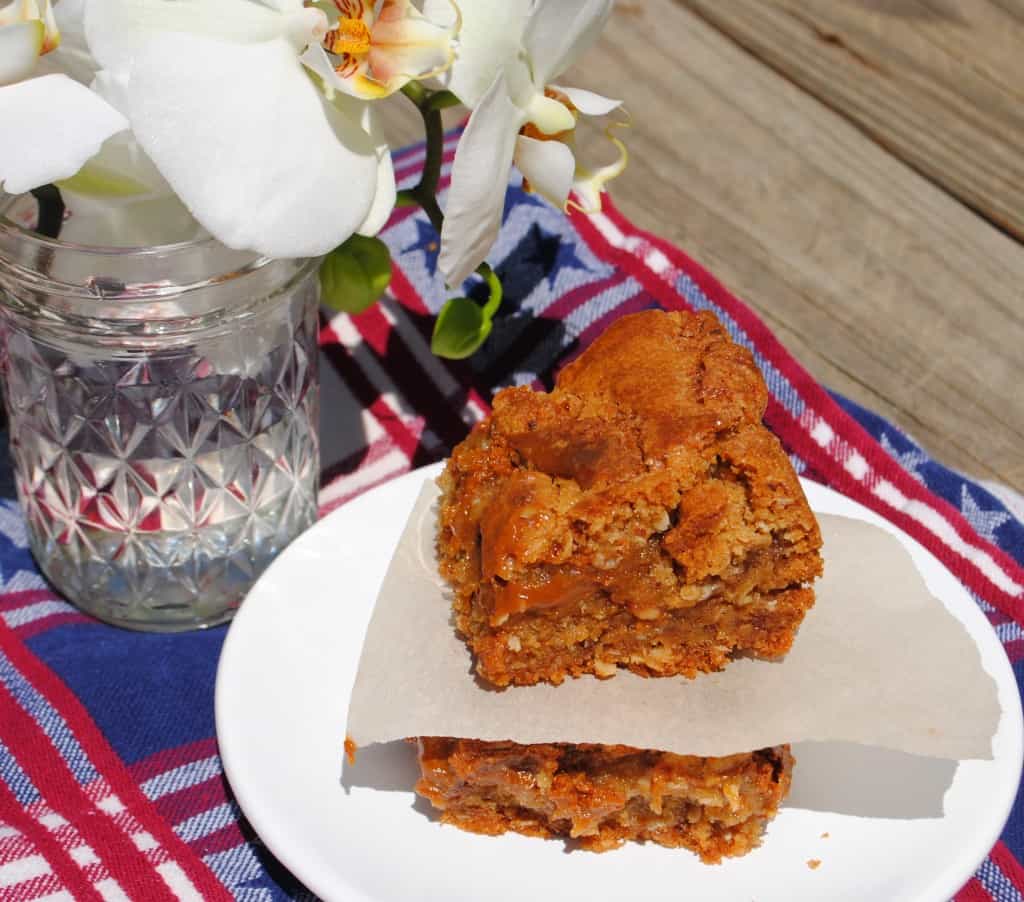 Hazelnut Blondies with Nutella Sauce: I don't even think I can do these justice. These will forever be my favorite combination of Blondie flavors! Don't forget the ice cream!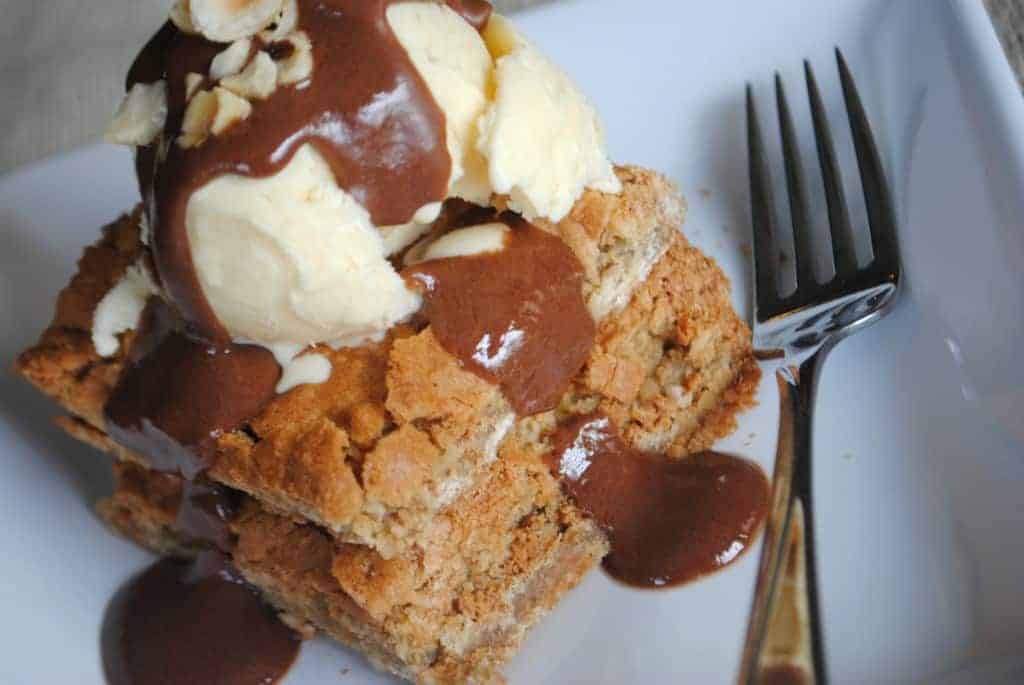 Prefer a dark chocolate brownie? I've got ya covered! Milky Way Double Fudge Brownies should do the trick in satisfying your cravings!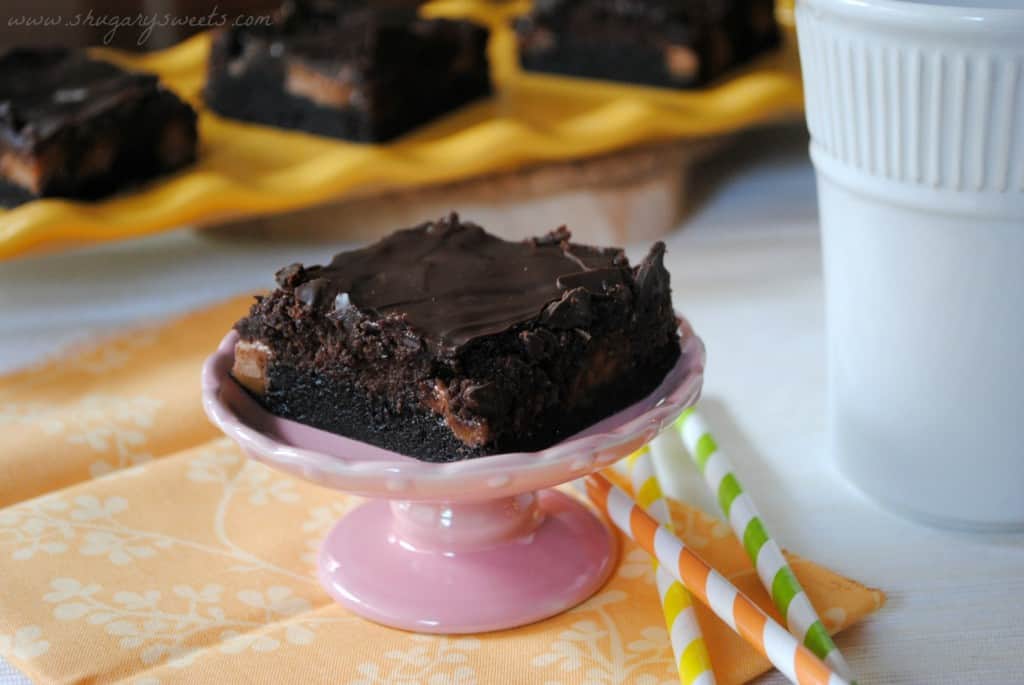 Love all these cookie recipes? Find more delicious recipes by following me on Pinterest:
Don't miss another mouthwatering recipe from Shugary Sweets! Be sure to follow me:
 Facebook | Twitter | Google+ | Pinterest | Bloglovin'
Yield: 16
Spring Blondie Bars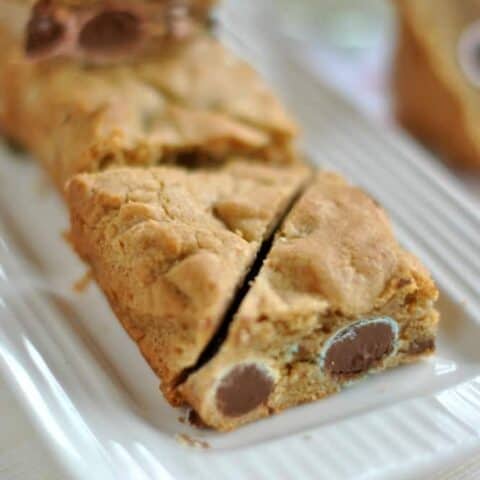 Prep Time 15 minutes

Cook Time 35 minutes

Thick Blondie Bars filled with Hershey Chocolate Eggs. Perfect for Easter or Spring!
Ingredients
1 1/2 cup light brown sugar
1 cup unsalted butter, melted
2 eggs
2 tsp vanilla extract
3 1/2 cup all purpose flour
1/2 tsp baking powder
1/2 tsp baking soda
1/2 tsp kosher salt
1 bag (10oz) Hershey chocolate eggs
Instructions
Combine brown sugar, butter eggs and vanilla in a large mixing bowl. Add flour, baking powder, baking soda and salt. Fold in pastel eggs. Line a 9inch square baking dish with parchment paper. Press dough into pan.
Bake in a 350 degree oven for 35-40 minutes. Remove and cool completely. Cut into 16 bars. If desired, cut each bar in half to form a triangle. ENJOY.