No need to bake your cookie dough anymore. Make some Peanut Butter Cookie Dough Bars with a PB Chocolate frosting and call it done, and no eggs means it's safe too!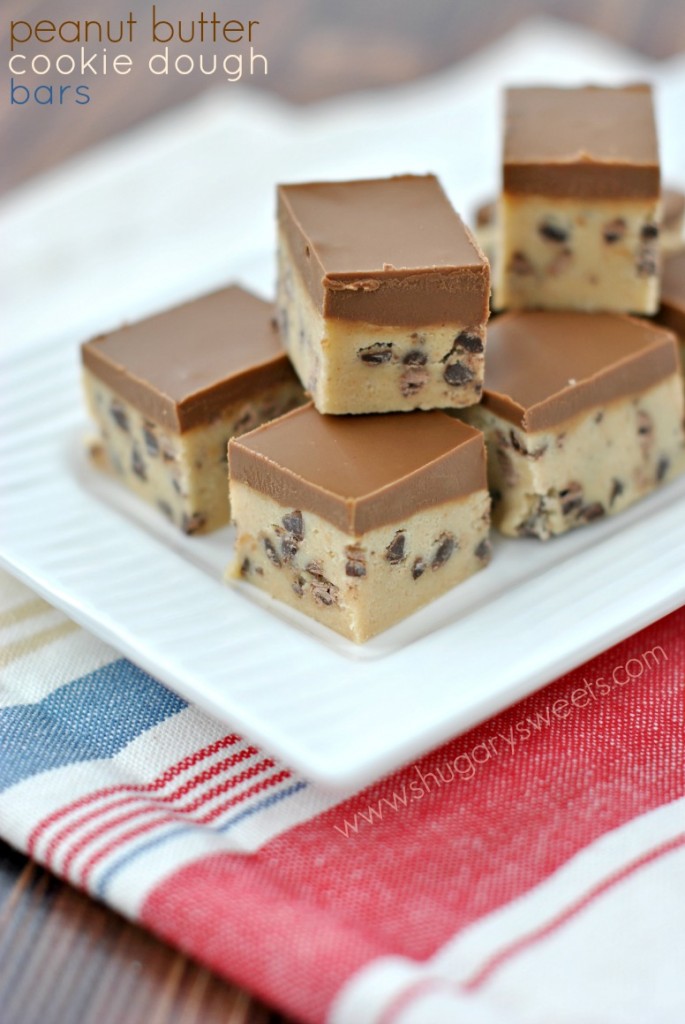 Be sure to follow me on Bloglovin'
Eating cookie dough is either something people do naturally, or it's something that is appalling in their mind.
I know this because I was chatting with the check out lady at the grocery store this week and learned that eating raw cookie dough is not cool in some people's minds.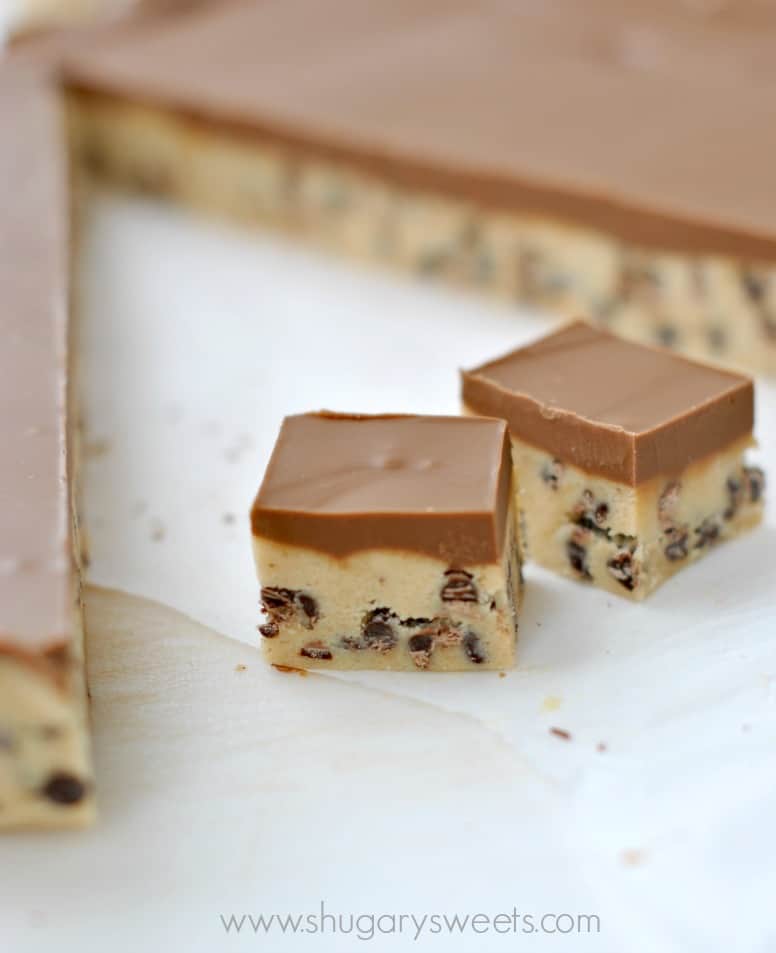 I have heard these arguments before about raw eggs, salmonella. I get it. I hear ya. But it doesn't stop me. And it never occurred to me to tell my children "no" either. Usually the reason I tell them no is because it's right before dinner or some other strange time.
But, in line at the checkout with my conveyor belt full of chocolate chips the cashier proceeded to tell me about her son who got violently ill from raw cookie dough. So ill that he was in the hospital for weeks. WEEKS.
Yikes.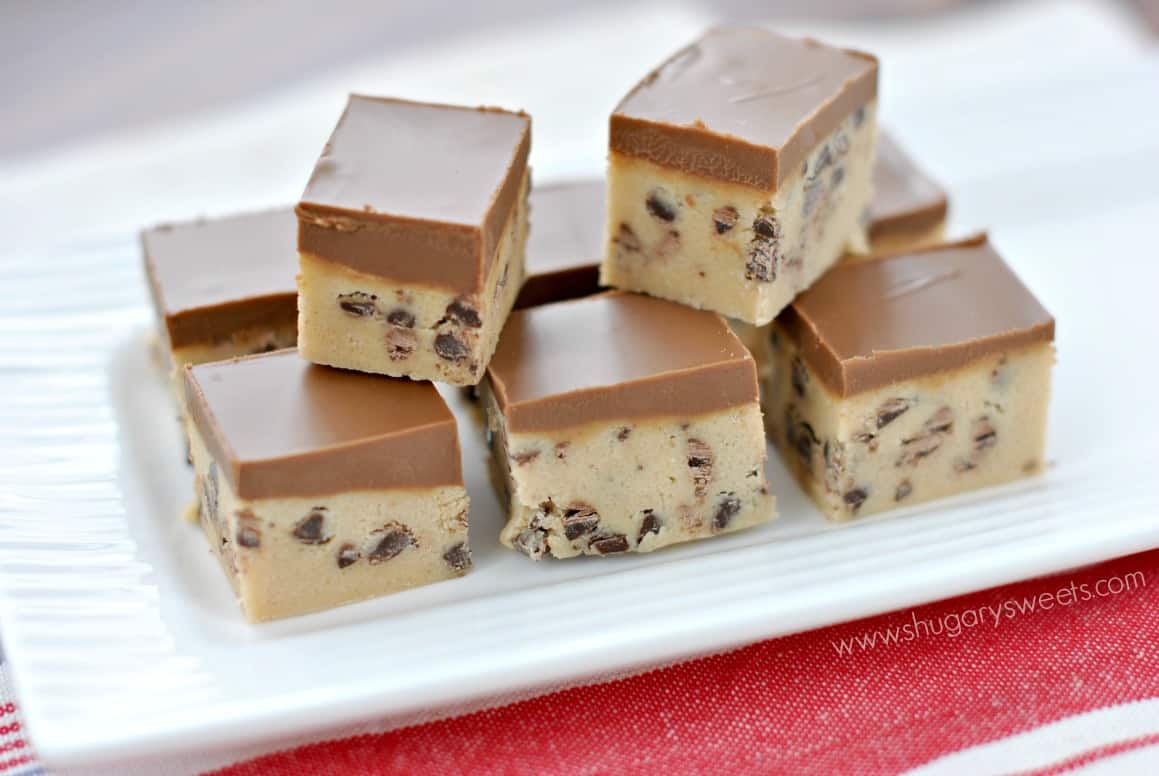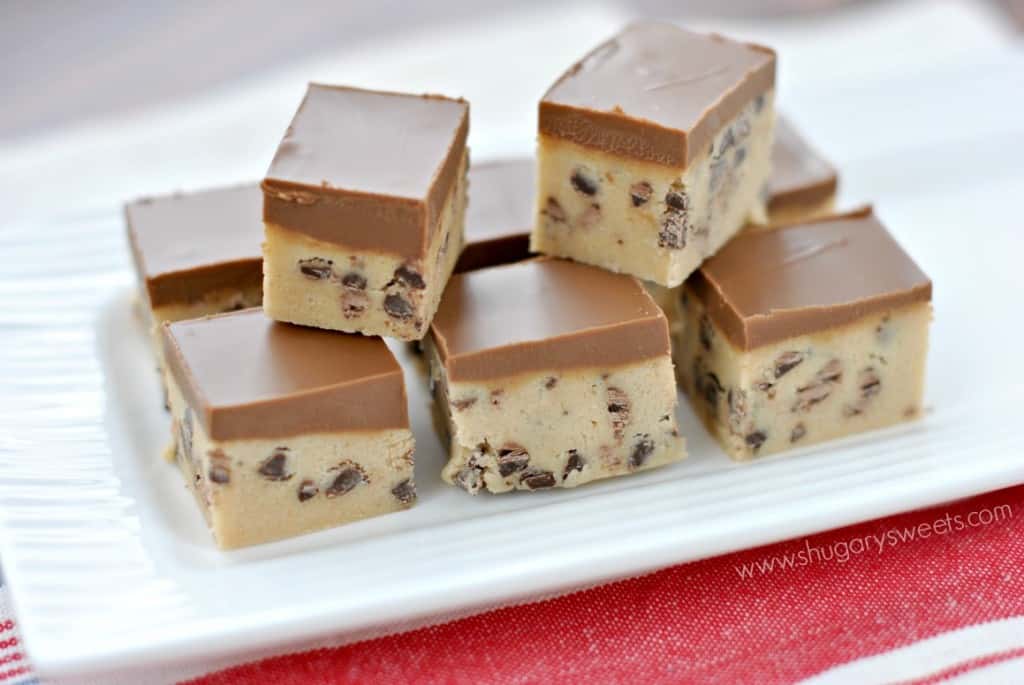 I had planned on making my usual batch of chocolate chip cookies, eating a few handfuls of cookie dough, then watching TV. Instead I went to my collection of recipes (you know, the stack of printouts of recipes you WANT to make). I found one for Cookie Dough Bars from a blogger named Gingerbread Bagels (she no longer blogs, but I have about a dozen of her recipes printed)!
I decided to give these cookie dough bars a peanut butter twist. I mean, seriously, peanut butter and chocolate chip cookie dough. You all seem to LOVE that combo!
Once I made these and cut them into bites, I realized my good friend Alyssa made them for her blog! I popped over there and saw that her recipe traces back to Gingerbread Bagels too. Great minds think alike!
And yes, these cookie dough bars are SAFE to eat. No raw eggs in these bad boys! The only danger is eating too many!!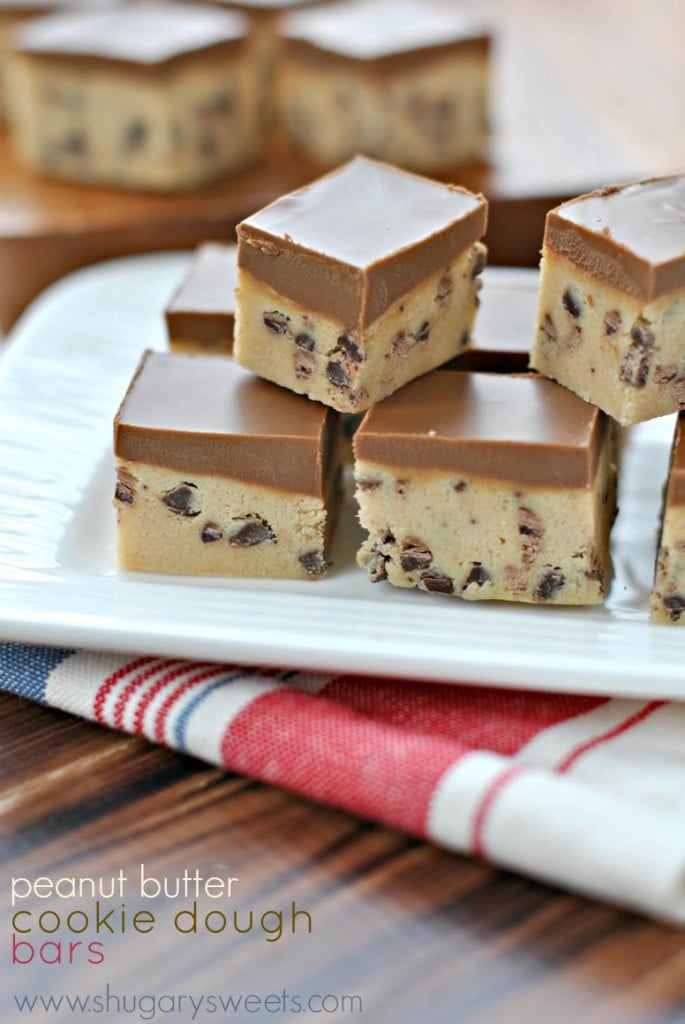 Connect with Shugary Sweets! Be sure to follow me on my social media, so you never miss a post!
Pinterest | instagram | Bloglovin'
Yield: 64 pieces
Peanut Butter Cookie Dough Bars
Prep Time
3 hours
10 minutes
Ingredients
For the Cookie Dough:
1/2 cup unsalted butter, softened
3/4 cup light brown sugar, packed
1 tsp pure vanilla extract
1/4 cup creamy peanut butter
2 cup all-purpose flour
1 can (14oz) sweetened condensed milk
2 cup mini chocolate chip morsels
For the frosting:
3/4 cup creamy peanut butter
3/4 cup semi-sweet chocolate chip morsels
Instructions
In a large mixing bowl, beat softened butter with brown sugar until fully combined. Add vanilla and peanut butter, beat until fluffy. Add flour and sweetened condensed milk. Beat until everything is blended well. Fold in the mini chocolate chip morsels.
Press into an 8inx8in baking dish.
In a microwave safe, medium sized bowl, add peanut butter and chocolate chips for the frosting. Melt for one minute. Stir and spread over the cookie dough.
Refrigerate for 3 hours (or overnight). Cut into bite sized pieces. Store in a covered container for up to a week.
Notes
You can also substitute peanut butter morsels in the cookie dough portion. ENJOY.
Recipe from Gingerbread Bagels
Looking for more safe cookie dough recipes?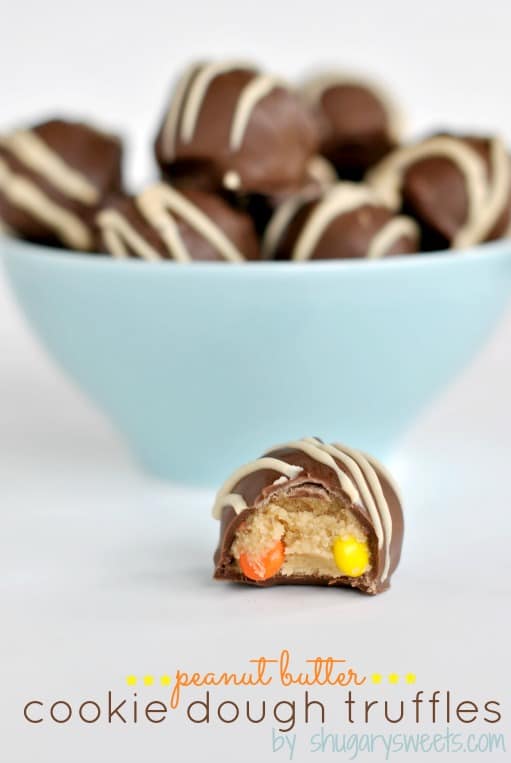 Peanut Butter Cookie Dough truffles are safe little bites of deliciousness!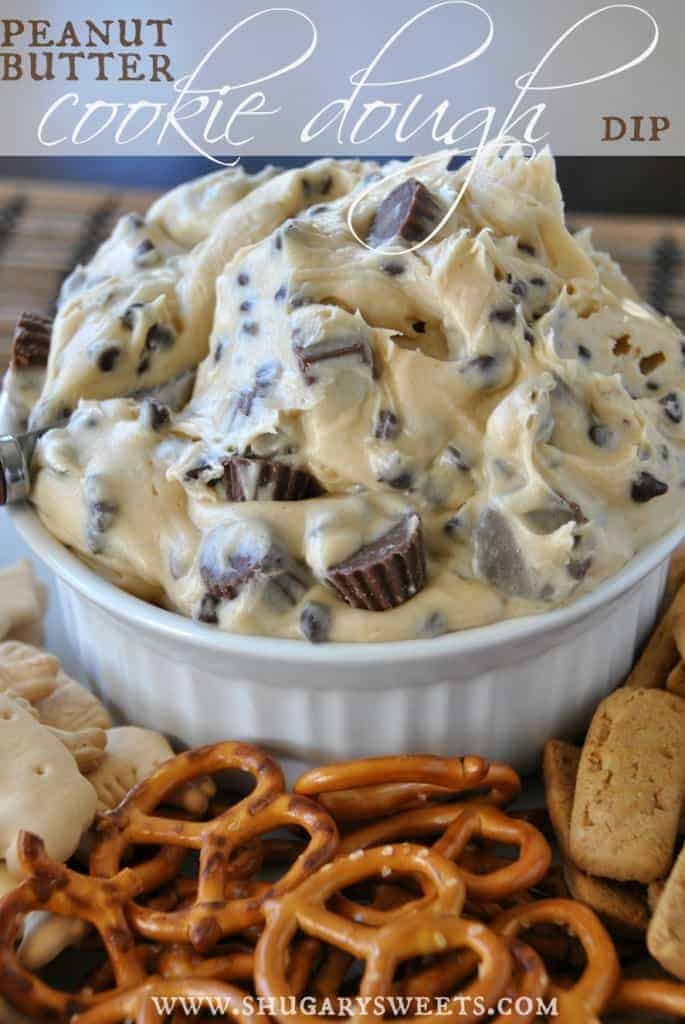 Peanut Butter Cookie Dough dip with Reese's! Creamy and absolutely amazing!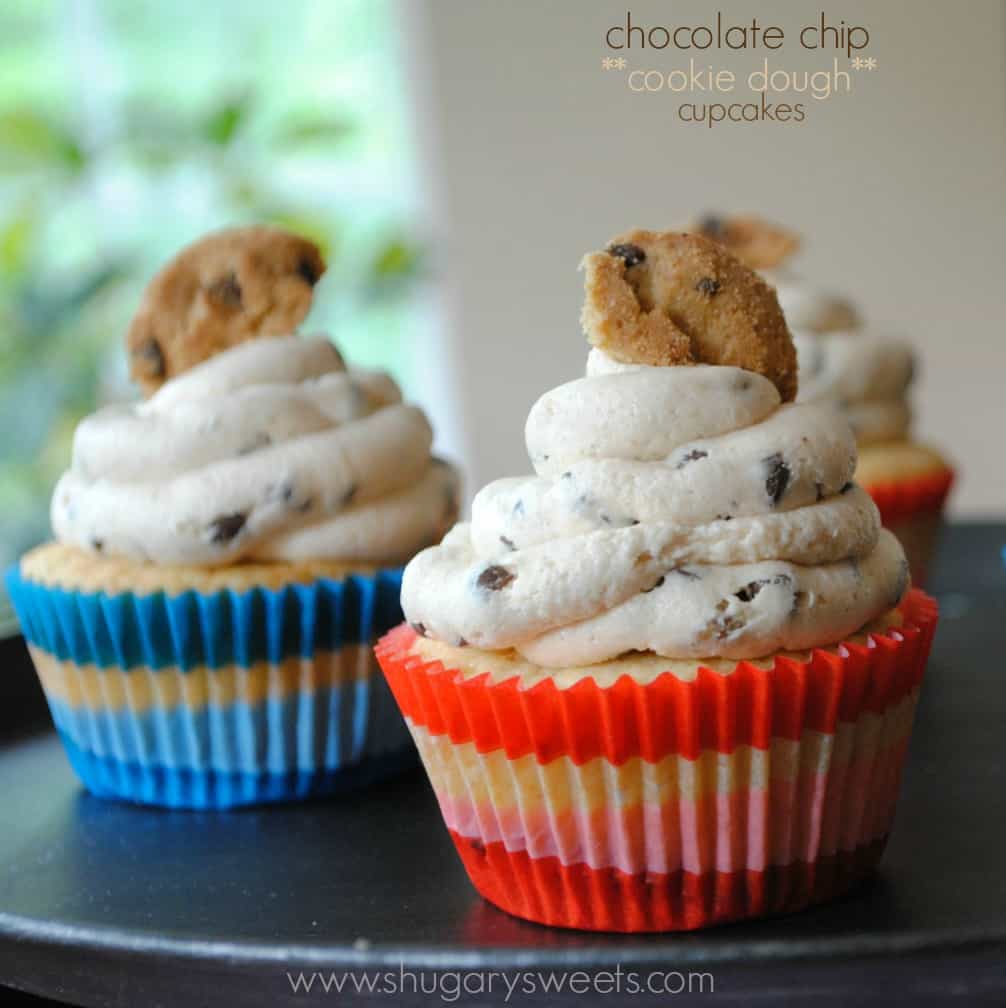 Chocolate Chip Cookie Dough Cupcakes: fluffy clouds of cookie dough frosting!
More Cookie Dough recipes from my favorite blogs….