Rich and decadent Chocolate Zucchini Brownies are made extra moist with grated zucchini. Topped with a decadent fudge frosting, these fudgy brownies are easy to make in one bowl!
As much as we all love Roasted Zucchini as a side dish, let's focus on some sweets. We love this Chocolate Chip Zucchini Bread and Zucchini Banana Bread. What's your favorite zucchini recipe?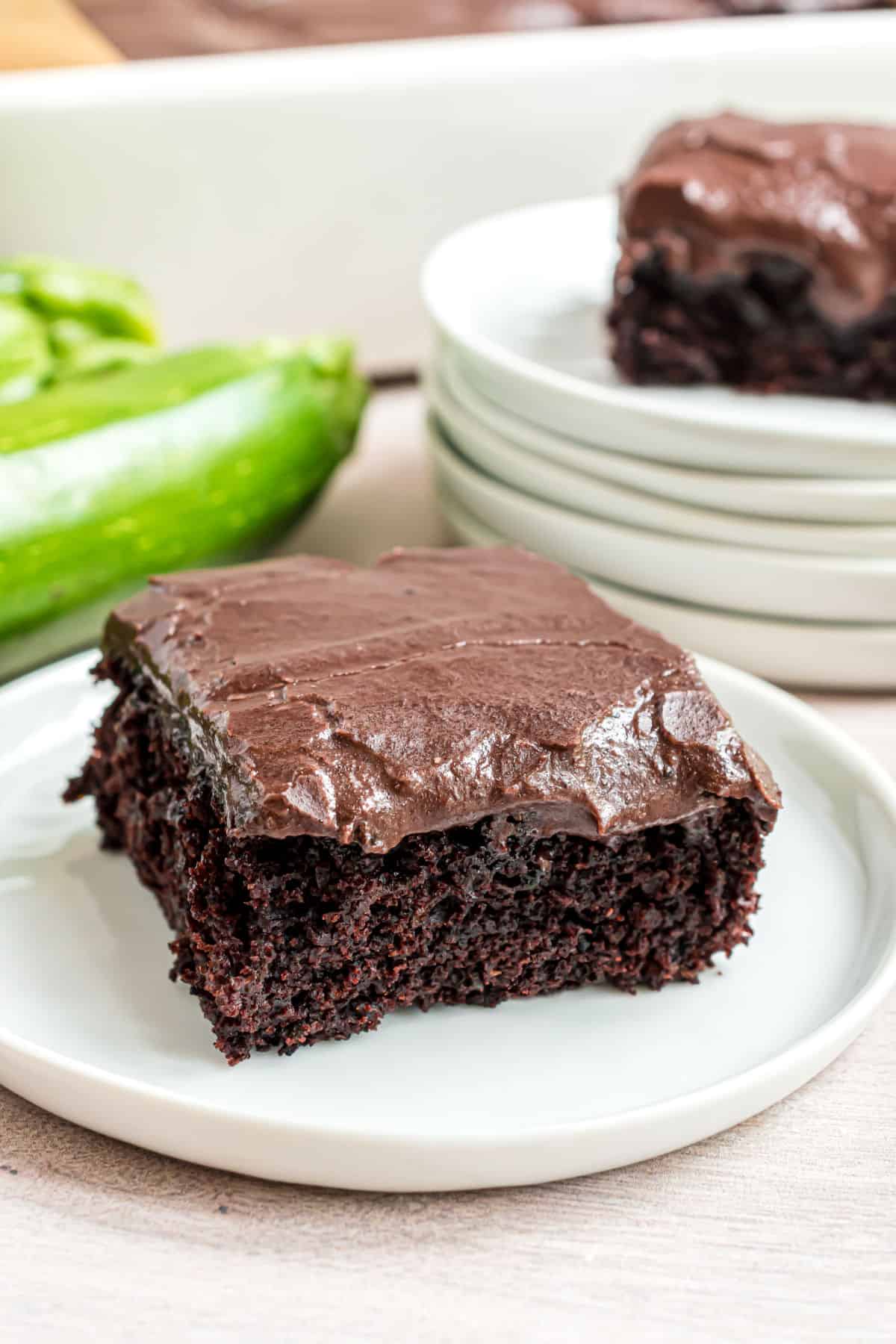 Why this Recipe is Best
If you've never added zucchini to your chocolate desserts before, you're in for a treat. This recipe is the perfect way to use up any extra zucchini you have in your fridge, without making another loaf of zucchini bread.
Bonus: these are so easy to make! The brownie batter comes together in one mixing bowl in a matter of minutes.
If you LOVE frosted brownies, you've got to try them with zucchini too.
Ingredient Notes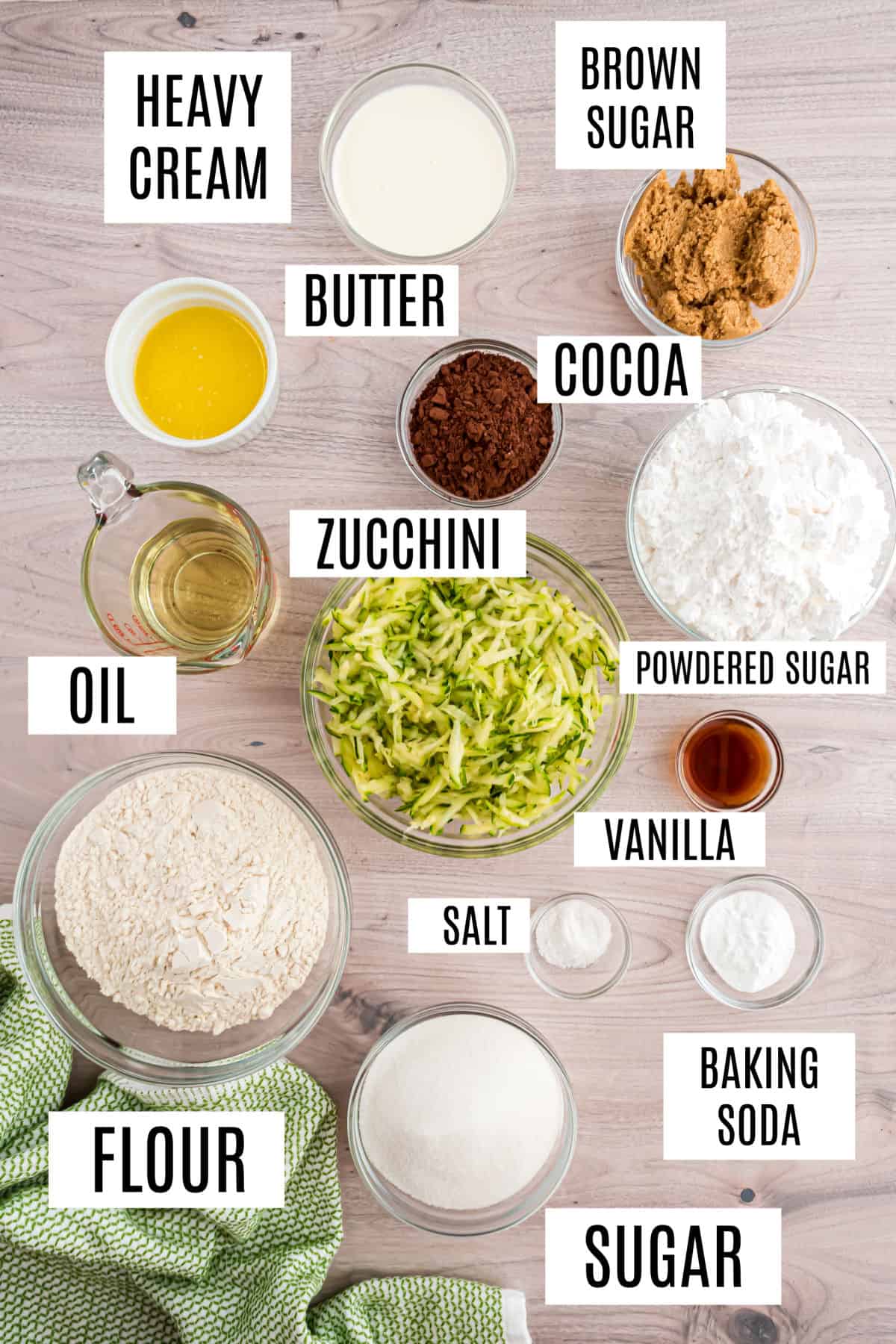 How to Grate Zucchini
The first step to making chocolate brownies with zucchini is to grate the zucchini well. After washing your zucchini, cut off the stems. (Peeling is optional but not necessary.)
If you have extra large zucchini, scoop out those big seeds from the middle.
A food processor with a grater attachment is the easiest and fastest way to grate zucchini. Start the food processor and feed the zucchini in vertically while it's running.
You can also grate it the old fashioned way with a big box grater: Hold the zucchini up against the grater placed over a large bowl. Run the zucchini down the side of the grater just like you would a block of cheese.
I don't recommend using a fine microplane zester or a food processor with blades. Both will make the zucchini more pureed and watery than grated and it won't work as well in the brownies.
Once your zucchini is grated, it's time to bake some brownies!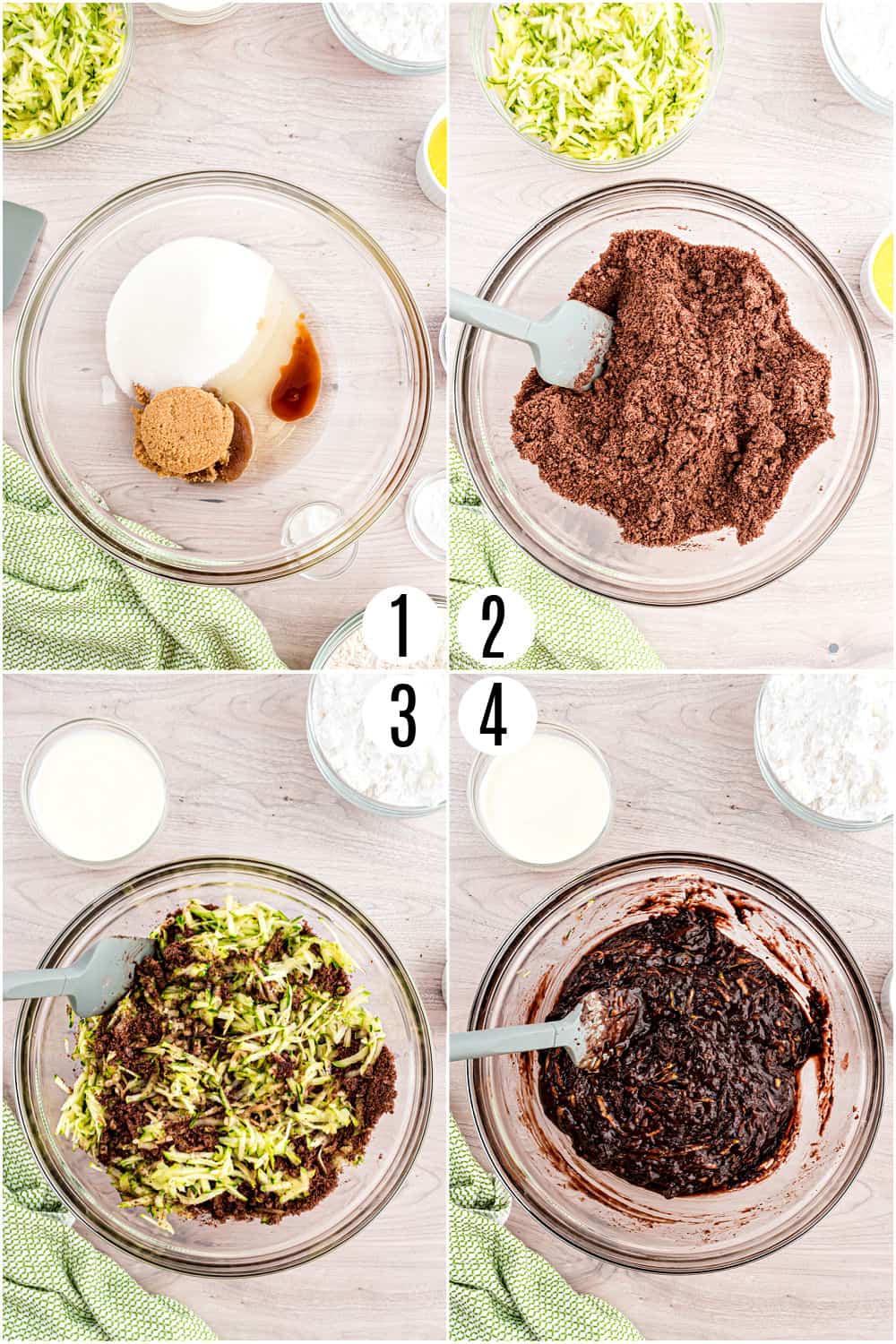 Tips & Tricks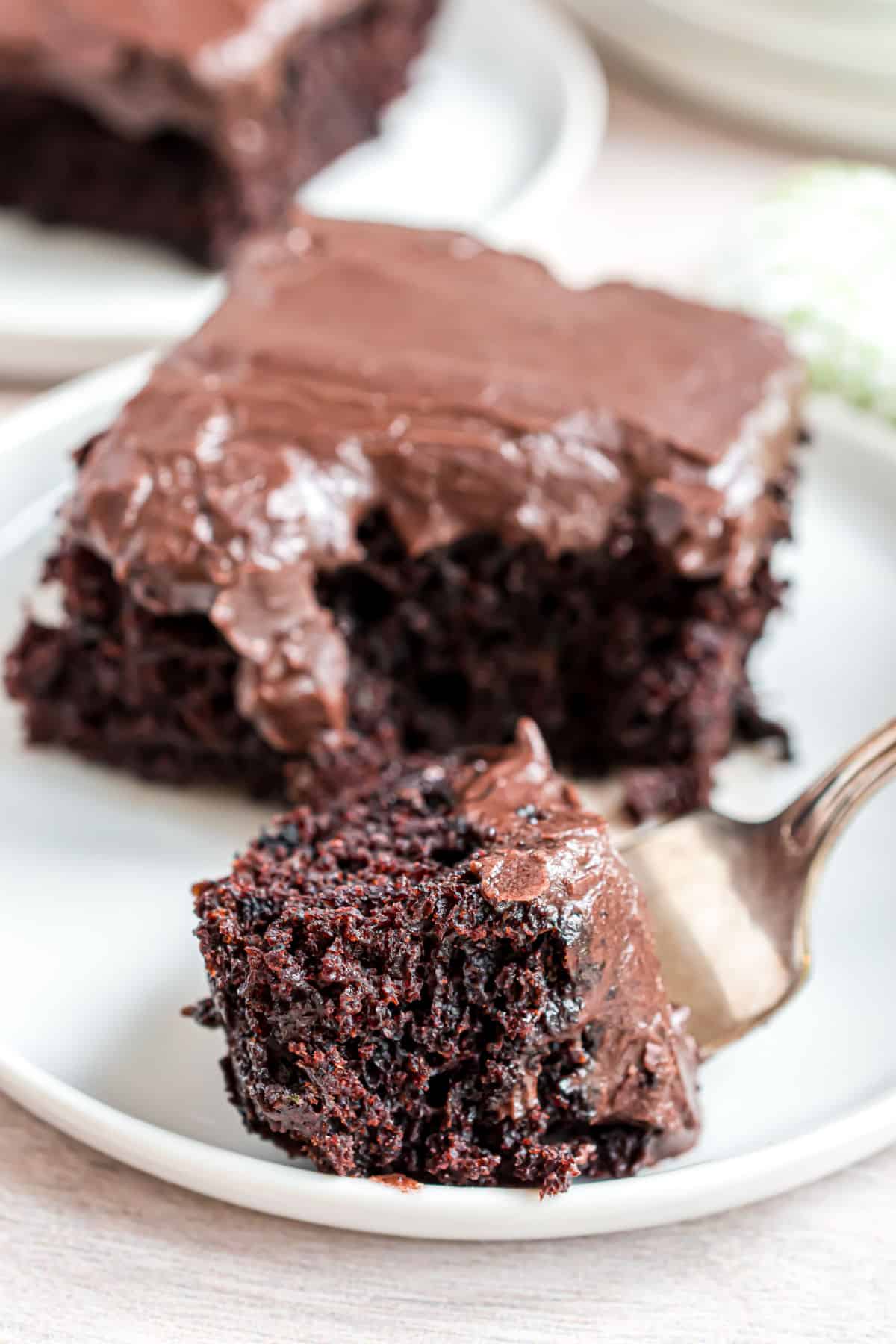 Recipe FAQs
What size pan do I need to make zucchini brownies?
This recipe was tested in a 9 x 13 inch baking dish.
Why is my batter so dry?
The batter is supposed to be quite dry before you add the zucchini. Stir in the zucchini then let it rest for 10 minutes and it'll start to be softer and more workable.
Can I use milk instead of heavy cream in the frosting?
You can use milk if you want but the frosting won't be as thick and creamy. I highly recommend real heavy whipping cream here!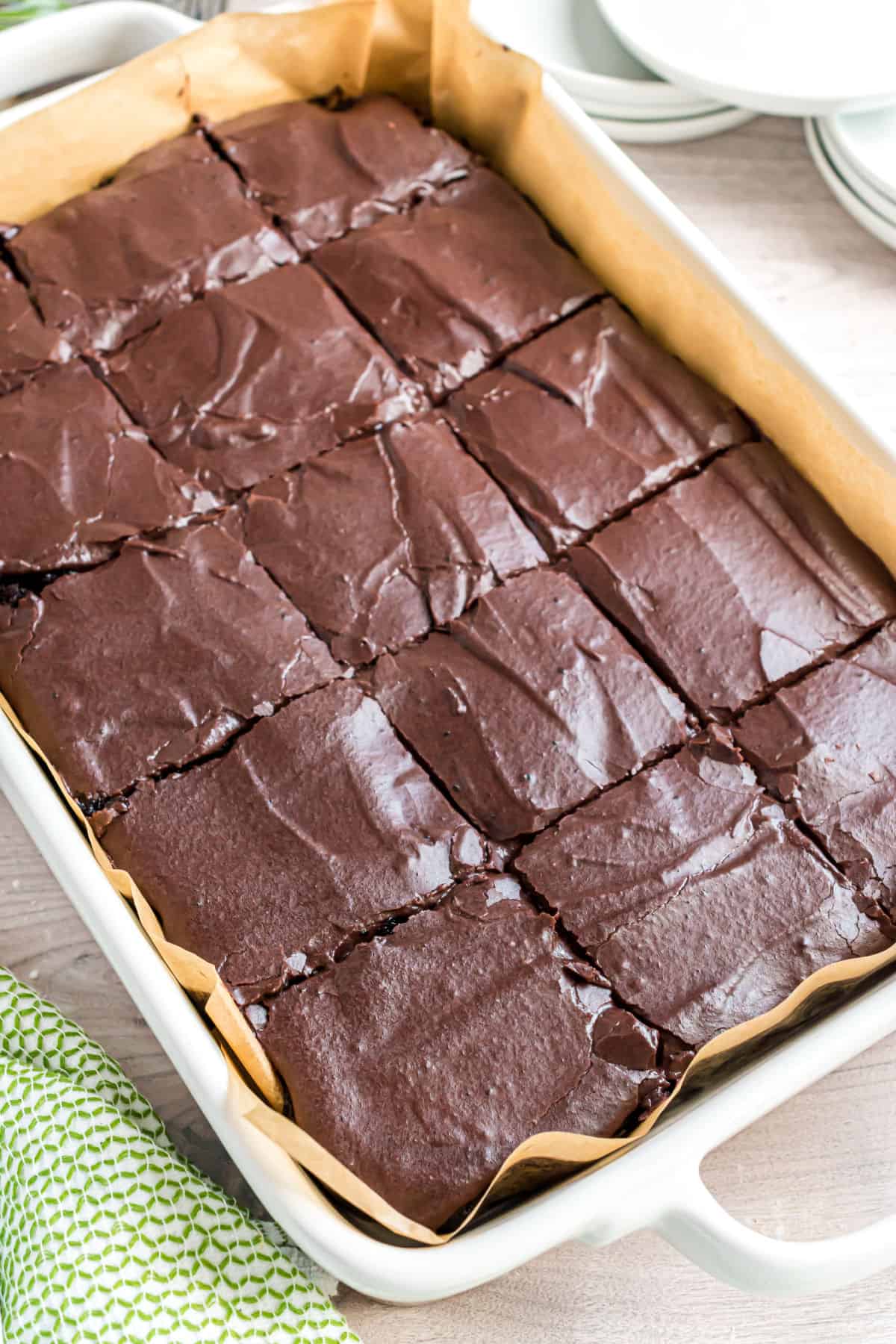 Double Chocolate Zucchini Brownies
These fudgy brownies are topped with a delicoius fudgy frosting.
It's easy to make too! Combine melted butter with cocoa powder in a small bowl with a whisk. Add in powdered sugar, heavy cream and vanilla. Whisk until smooth.
Spread over cooled brownies. Cut into bars and enjoy!! You could also make a half batch of our creamy chocolate buttercream frosting. Or give our vanilla frosting recipe a try instead!
More Zucchini Recipes
Don't waste any zucchini ever again. Make Chocolate Zucchini Brownies covered in a fudgy ganache frosting instead!