These Chocolate Chip Zucchini Brownies are the perfect way to sneak veggies into dessert. The zucchini makes these brownies fudgy and moist, and the chocolate chip frosting is the perfect topping!
Our readers love chocolate and zucchini. This Chocolate Zucchini Cake is a sweet bundt that everyone enjoys. Our chocolate zucchini bread has double the chocolate, making it a kid favorite of course.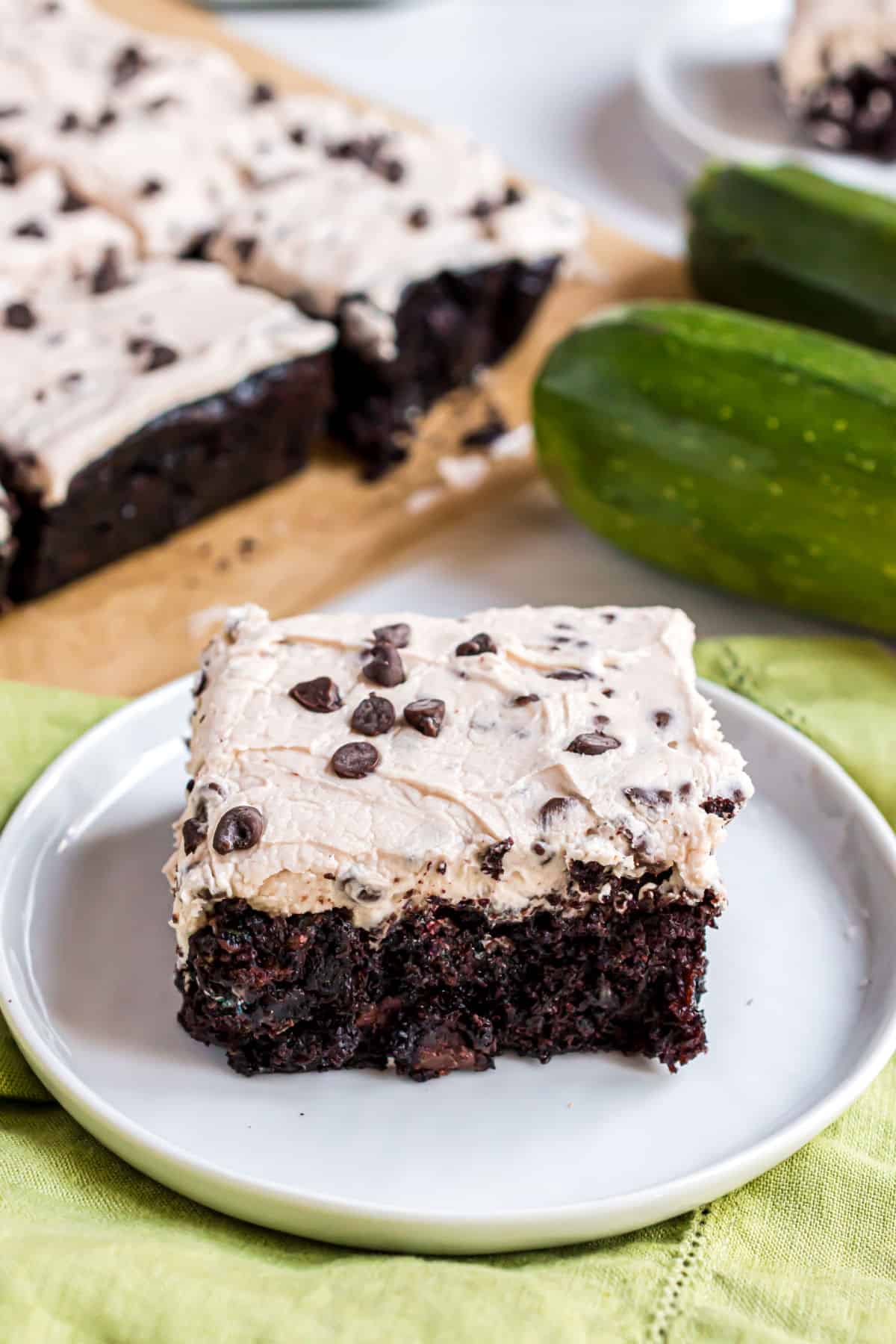 Why this Recipe is Best
My kids had no idea that the brownies I served them contained vegetables.
The brownies are so rich and gooey on their own. But, if you've read any of my other Brownies recipes before you'll know that when it comes to brownies, I believe in frosting.
Chocolate frosted brownies are the perfect treat!
Ingredient Notes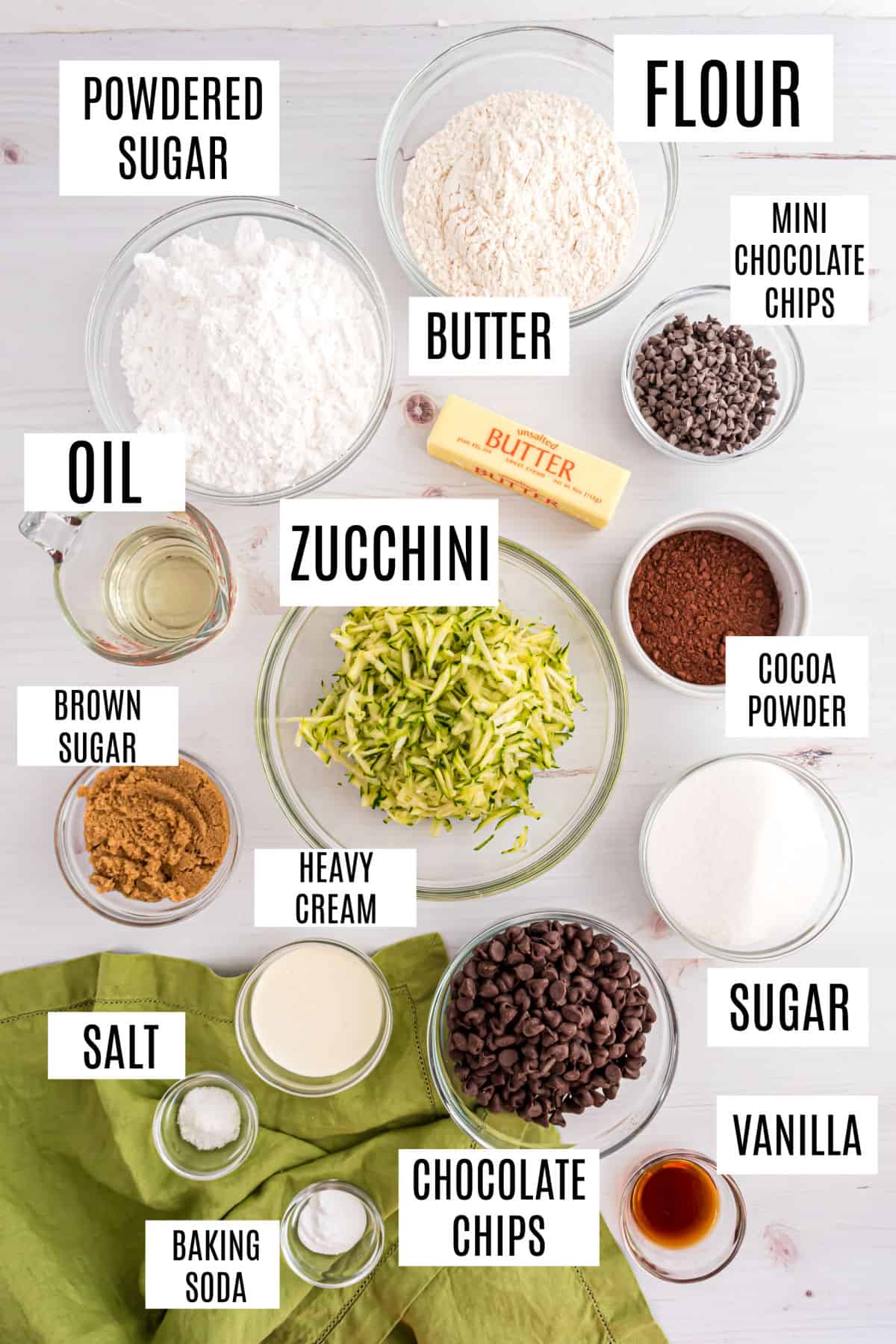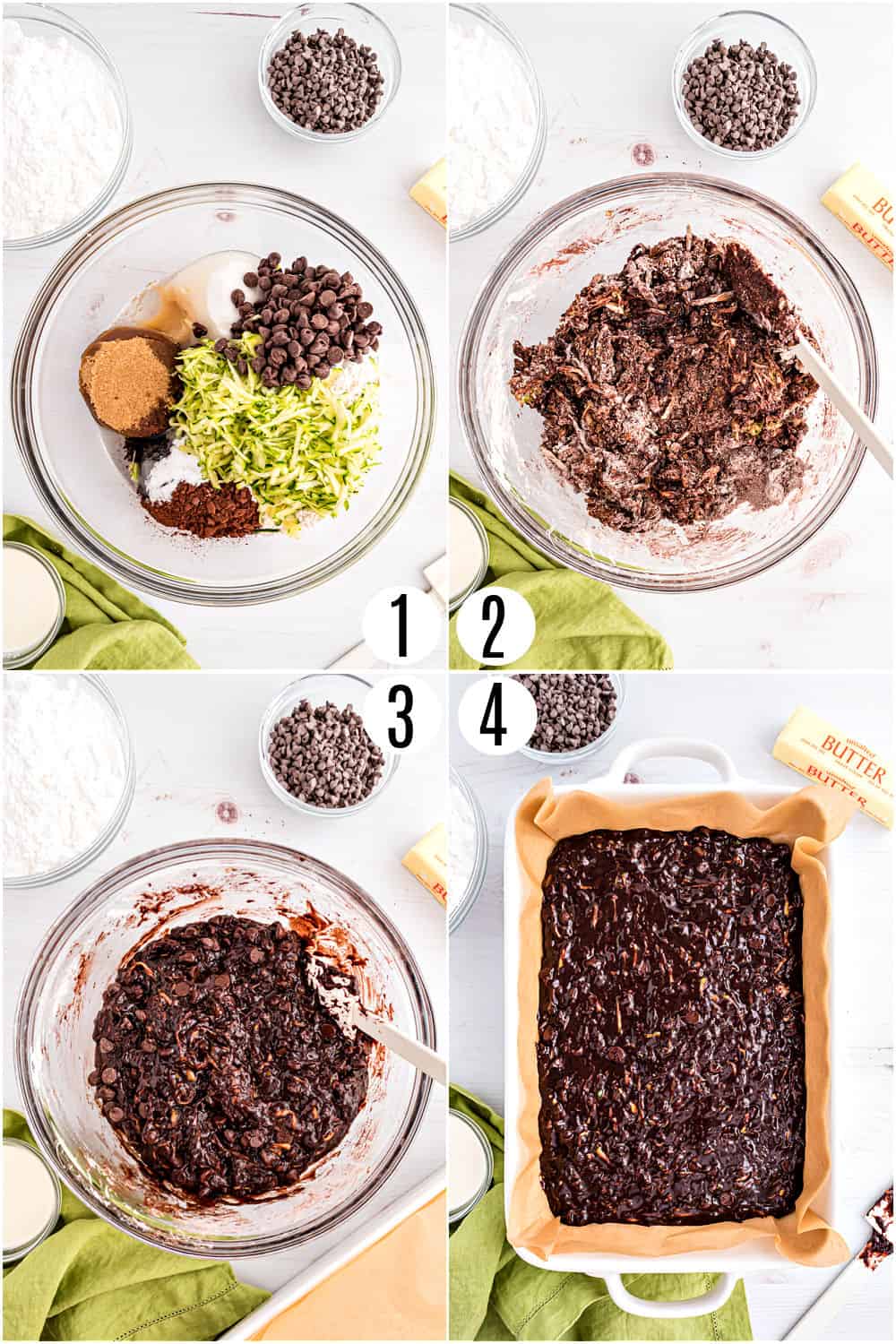 How to shred zucchini
Just like when you make Chocolate Chip Zucchini Bread and Cinnamon Frosted Zucchini Bars, you'll need to shred your zucchini before adding it to the brownie batter.
I love using a grater to shred my zucchini! Slice off the end tips, then hold the zucchini against the top of the grater and pull downward.
You can also use a food processor fitted with the shredder attachment to shred the zucchini for your chocolate chip brownies. If you use the food processor, cut the squash in half lengthwise and scoop out the seeds first.
Just be careful not to overdo it or you'll end up with a zucchini puree.
PRO TIP: After mixing the ingredients for the brownies, let the mixture set in the bowl for about 5-10 minutes. This allows the moisture from the zucchini to distribute.
Pour the batter in to your brownie pan, bake and let cool completely before adding the frosting.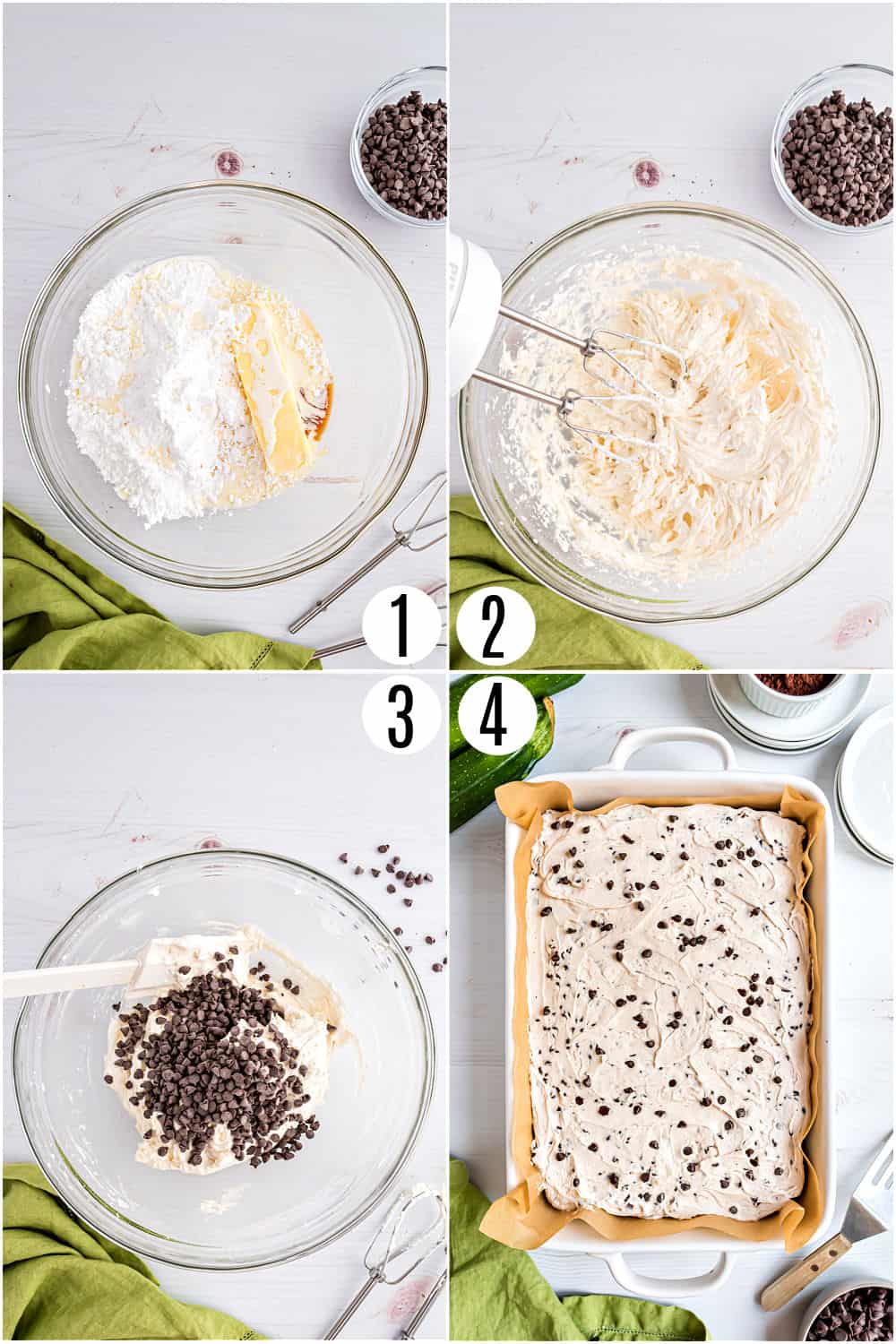 Chocolate Chip Frosting
This is a creamy whipped vanilla frosting with mini chocolate chips folded in. The icing is thick and spreadable and I love the taste of the vanilla paired with the fudgy brownie.
To make the frosting, just whip butter and powdered sugar together, along with vanilla and whipped cream. Fold the mini morsels in at the end.
When the pan of brownies is completely cooled, spread the frosting evenly over the top. Cut into squares and serve, preferably with a glass of milk!
Chocolate Chip Frosting isn't just for brownies! This would also be delicious on a simple chocolate cake or a batch of chocolate cupcakes.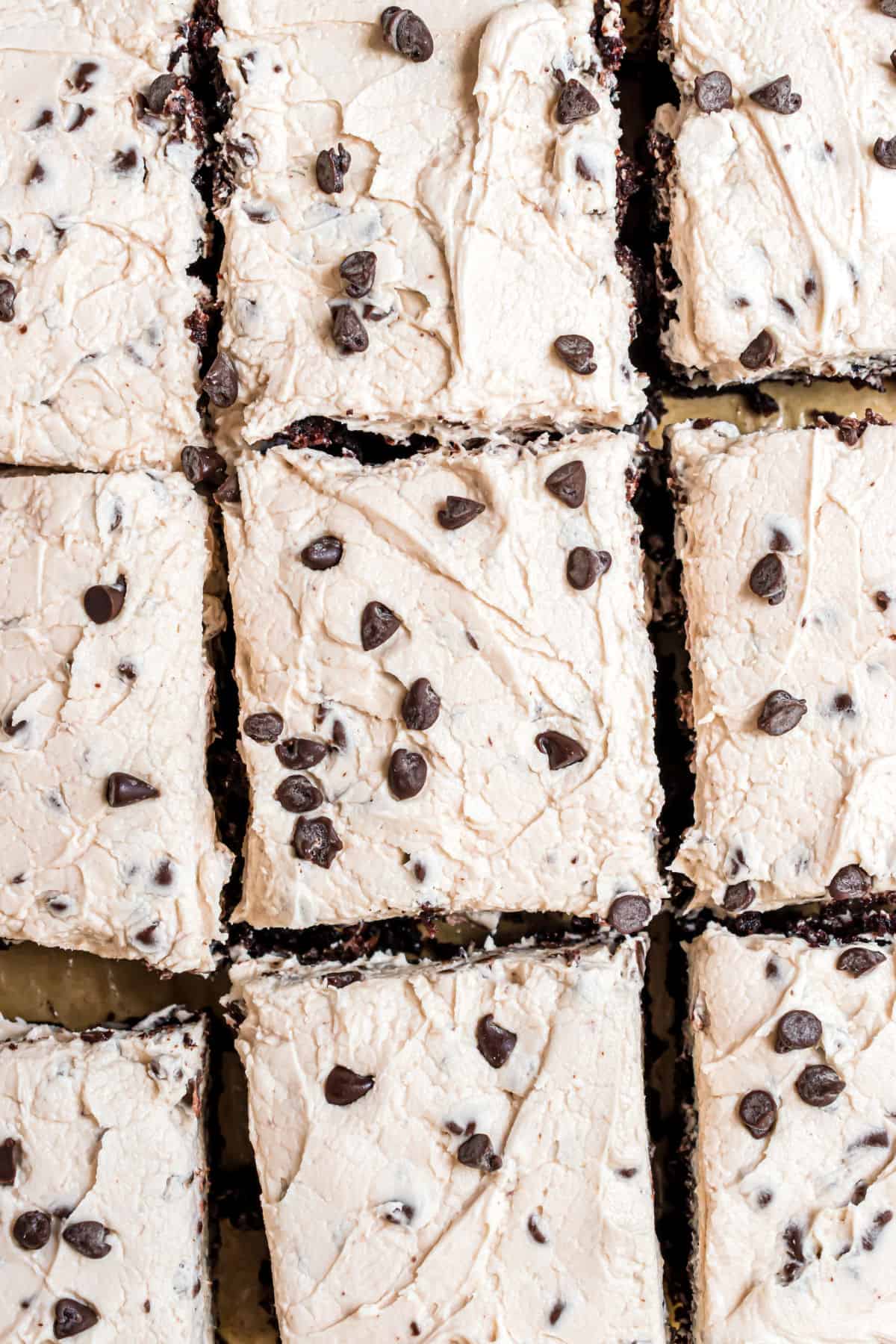 Tips & Tricks
Ooey gooey Chocolate Chip Zucchini Brownies are even more irresistible when you slather them in whipped cream chocolate chip frosting No one will ever know the secret ingredient is a vegetable!