Cinnamon Frosted Zucchini Bars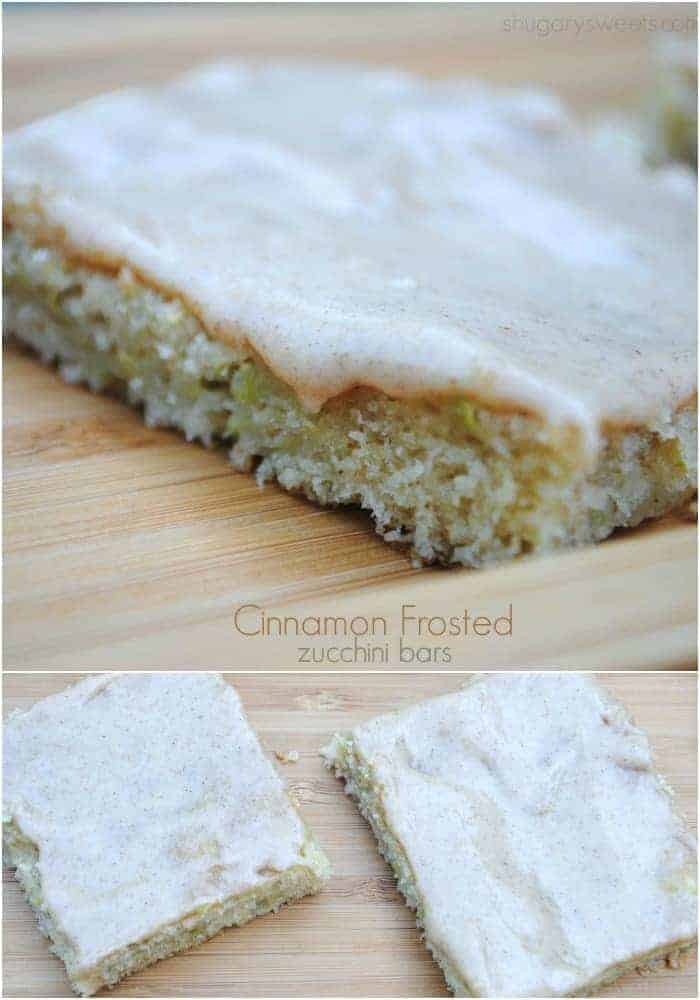 My garden is amazing this year. Some years are always better than others. This is a good year. Especially for my zucchini. I am going to have to get creative to find some good uses, but this recipe is an old standby. It came from a friend at our previous church, and with just slight alterations, it is perfect!
Plus, it has two cups of zucchini so it's healthy. I like to bake this on my jelly roll pan (large cookie sheet with sides). That way it's nice and thin. Spread on a real thin layer of cinnamon frosting and it's perfect for breakfast with a cup of coffee, or as dessert.
Cinnamon Frosted Zucchini Bars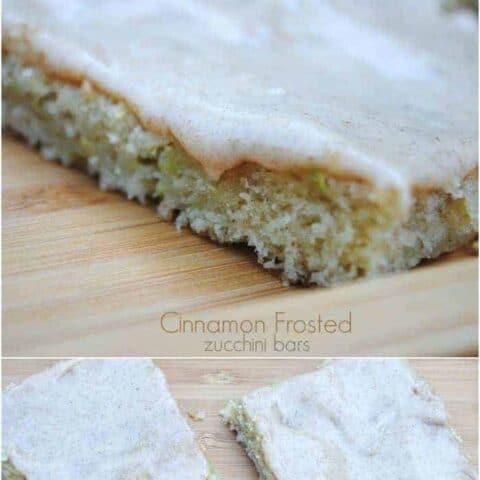 Ingredients
For the Bars:
3/4 cup butter, softened
1/2 cup sugar
1/2 cup brown sugar
2 eggs
1 tsp vanilla
1 3/4 cup flour
2 tsp baking powder
1 tsp cinnamon
2 cup zucchini, grated
For the Frosting:
2 cup powdered sugar
1 tsp cinnamon
2 Tbsp melted butter
1 tsp vanilla
2 Tbsp milk
Instructions
Cream 3/4 cup butter, 1/2 cup sugar and 1/2 cup brown sugar. Add eggs and 1 tsp vanilla. Mix in flour, 1 tsp cinnamon and baking powder. Blend in zucchini.
Pour into greased jelly roll pan and bake in a 350 degree oven for 25-30 minutes.
While baking, prepare frosting. Mix powdered sugar, cinnamon, melted butter vanilla and milk until creamy. Add milk if necessary to get desired consistency. Cool zucchini bars and frost. Cut into squares, serve, and eat!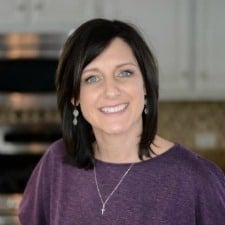 Aimee is a dessert lover (specifically rice krispie treats), workout enthusiast, self-taught foodie, and recipe creator. Her recipes have been featured in over 15 magazines, and her passion is to share her love of cooking with the everyday home cook! Learn more about Aimee.